Traveling to the gorgeous Salt River in Mesa, Arizona was a perfect fit for bridal portraits of an adventurous bride-to-be. The river was full of cool water from the monsoon rains and the sunset painted with the colors of summer. Jenne Anne was more than happy to dip her bare toes into the river. As the monsoon rolled in and the wind began to blow through the riverbank, the famous Salt River horses appeared to add to the playfulness of this session. A vibrant, full bouquet of florals and complimenting crown from Bloom and Blueprint stand out against the river foliage. A simple, cool, floor-length dress from H&M was the ideal match for comfort and a boho bridal feel. Jenne's soft beachy waves and natural makeup highlight her beautiful smile and complete the care-free boho look, compliments of Caitlin Elizabeth of Arizona Bridal Stylist and to Tara Chatterton of Tara Nichole Photo for this awesome gallery. Enjoy!
We're All About the Details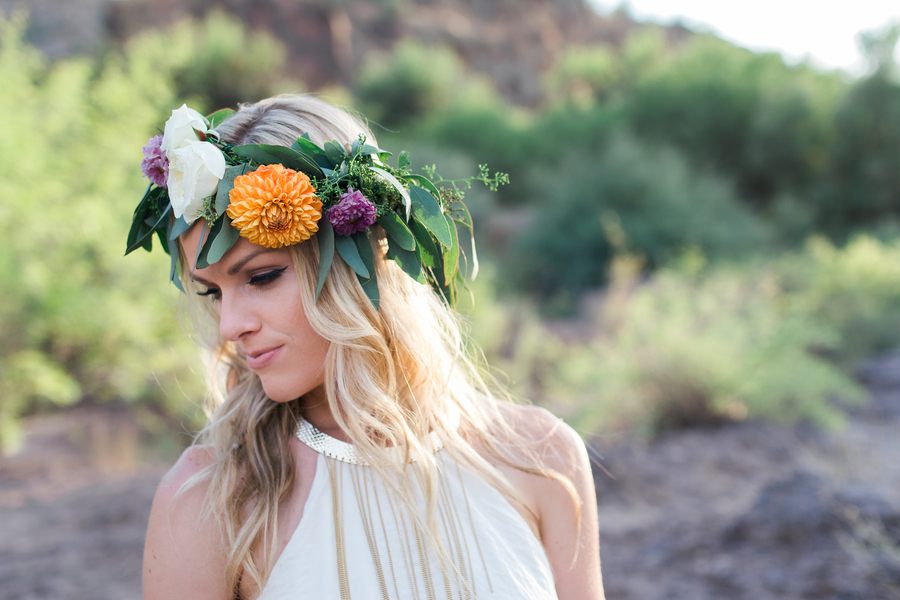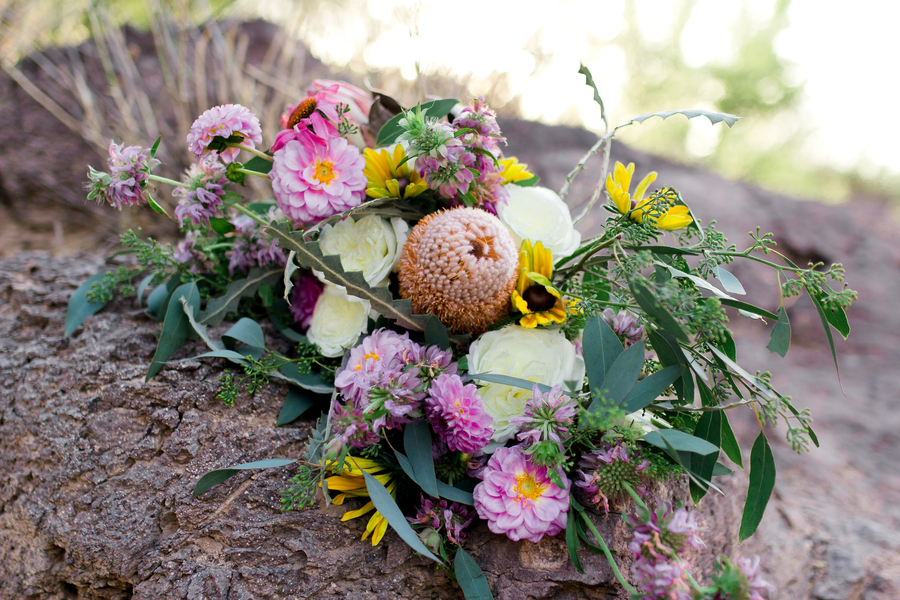 Extra Special Details
Jenne Anne, the gorgeous model, was a real bride-to-be! Her dress was an affordable yet fun piece from H&M. The Arizona monsoon storms created a gorgeous color pallete in the sky at sunset. The Salt River horses made an appearance at the end of the shoot when the wind and rain came rolling in.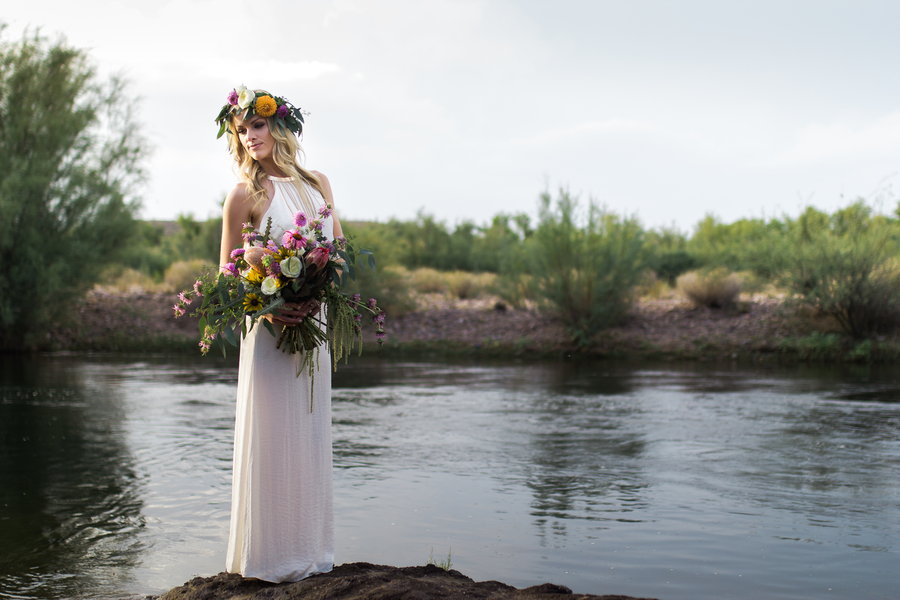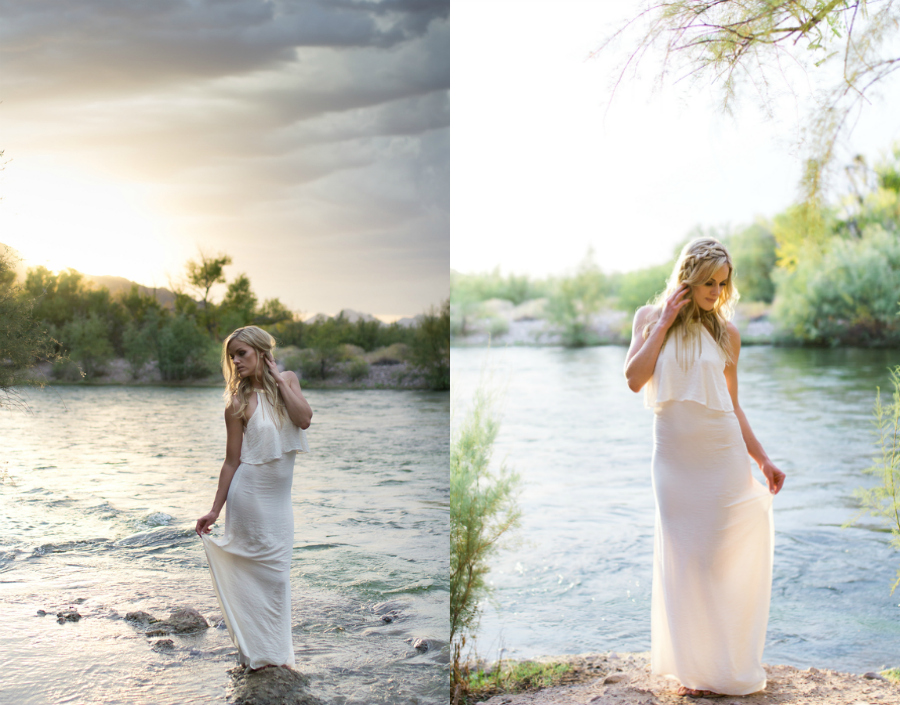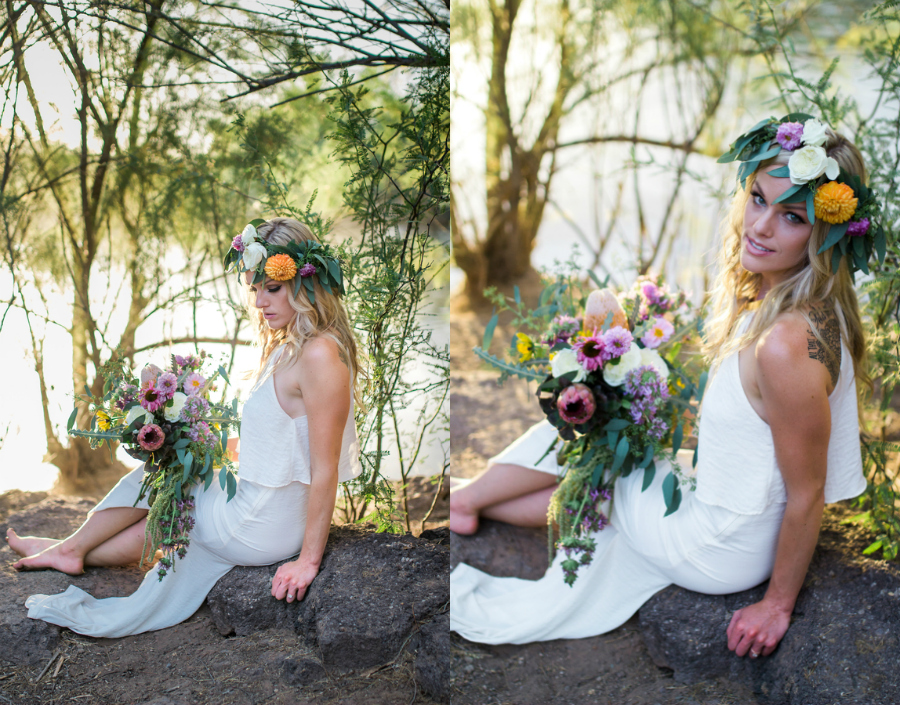 About the Photographer
Hi I'm Tara of Tara Nichole Photo! I am a Phoenix, AZ based Life, Event, and Wedding photographer. It is a privelige to share in the joy of those I work with, wether it be a new love or a new child. When we work together, I will rejoice right along with you and support you from start to finish. For inquiries on pricing and availability, please contact me at [email protected] or visit www.taranicholephoto.com
Heed this Advice
It is your wedding and it only matters that you two are happy with the day! Set aside other's opinions and make your day what you want it to be. Be sure to find the right fit between you and your photographer in both personality and style. ~Tara Chatterton/Photographer
 Vendors
Photographer:  Tara Nichole Photo
Other Location: Tonto National Forest
Makeup Artist: Arizona Bridal Stylist
Event Planner: BLOOM BLUEPRINT EVENT CO