I feel like this is what our couple usually looks like whenever they walk their adorable dog in the park. Like they'd just have to stop once in a while because they can't keep their hands off each other. So sweet! If you're really anxious on posing in front of the camera for the first time, then why not reenact something that you both do regularly – just like this album. It will hit two purposes too since it'll be more special because you're documenting something that really shows your personality and habits as a couple. It makes for such natural and amazing photos. Congratulations on a beautiful album Alexis & Stas!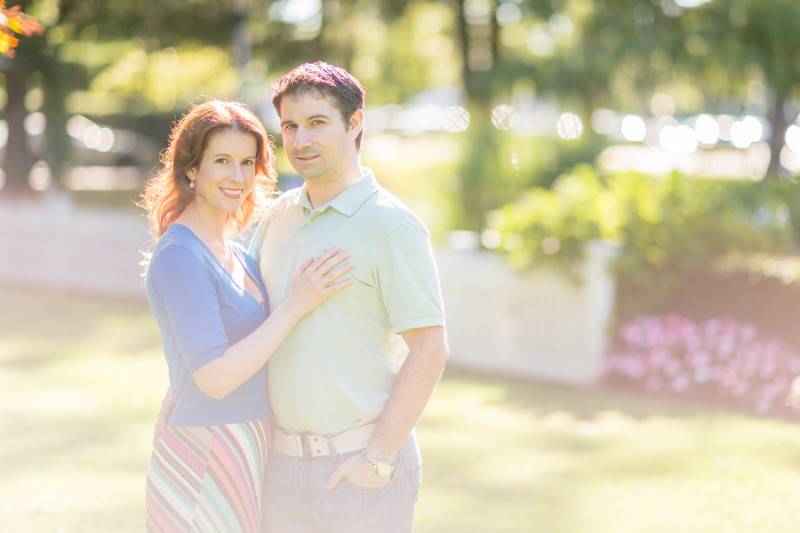 Photographer
What did you want to portray in your engagement shoot?
I wanted to really bring out their love for each other in the portraits.
Why did you choose the location?
Because original location was closed due to a huge park event.
How did you tell the couple to feel at ease with all the posed shootings?
Yes they were very at ease, They had very good body language.
If the wedding already occurred, would you mind telling us more about it?
Yes, the wedding happened at the royal ton yacht club in Lawrence. It was an amazing experience. Alexis and Stas looked stunning for their wedding day . It was a perfect day . It was a perfect place.

Vendors
Photographer:  Origin Photos