The days of classic registries containing fine china and matching "His" and "Her" towels is over. With online shopping becoming increasingly popular on a daily basis, many soon-to-be-wedded couples are choosing to register at various online stores for many non-traditional items.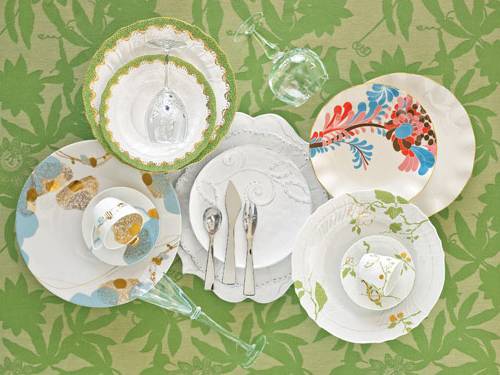 Now couples can register for books to complete their home libraries, new computers, and hand-thrown dishes all with a few quick clicks of the computer mouse. Not only are they able to register at large department stores without the hassle of walking through the store with a barcode gun in hand (I can say, from personal experience, registering in a store isn't all it's cracked up to be – we ended up more stressed than giddy from a shopping high), but they are able to choose from more unique stores to fulfill the needs of basic newlywed tasks, such as home decorating or remodeling.
For remodeling plans, many couples are even choosing to register for the larger items online, which multiple family members and friends can purchase together. One type of registry that is growing in popularity is that similar to the one found on Bathroomvanity.com. With such a huge selection of bathroom vanities, bathroom mirrors, and cabinetry, couples are able to choose items that may accent or complete their new home which they may not be able to afford otherwise.
Not only do online registries provide couples with greater options, but they are also relatively easy for shoppers. The couple can create a wish list of items for registry online, which can be emailed to all guests (though that doesn't mean you should). The list will include all the information for purchasing items online, which means shoppers can also avoid department stores. Friends and family interested in purchasing a gift off a couple's online registry are able to do so with ease and usually without having to worry about the cost of shipping. In fact, more shoppers are inclined to shop online to avoid the long lines and elbow-to-elbow packed stores.
So before you run to the nearest department store to register for a set of plates or kitchen appliances, consider looking at a few of the more unique online registry ideas. With nearly every type of retailer available online these days, couples have endless possibilities and can find everything their new home may need – from bathroom fixtures to yoga equipment – in one or two websites – saving themselves precious wedding planning time.
Needs more tips for registering? Here are a few things I wish I had known before we registered.
– Some things that you find online can't be purchased in stores, and vice versa. Just keep that in mind as you look through each item.
– Unless you're obsessed with a single department store, chances are you won't be able to find everything you want in a style you like in one place. Count on registering in at least two places.
– Not everyone will buy you something off of your registry. So, no matter where and how you register, if the number of gifts they suggest you register for is three times the number of guests you have, don't listen. Register for what you think you need and/or want, but don't put things on your list just for the sake of adding things your registry.
– It's entirely possible that you will get half (or just bits and pieces) of any sets you register for. For instance, we registered for a whole table of new plates, bowls, etc. In the end, the only pieces of that set we got was a set of six dinner plates.
– Along with the tip above, don't feel like you need to get new anything just for the sake of having new stuff! If you or your fiance already has a set of glasses that you love, use them. Leave new ones off your registry.
[image source]