Love is sweeter the second time around and distance makes the heart grow fonder, true in Elissa and David's case. After having parted for quite some time, Elissa and David missed each other and decided to give love another chance. Then, poof! Sparks flew all over again. Their wedding was full of emotion brought by flowers of their personal choice – calla lilies. Their reception was all decorated with beautiful table centerpieces patiently arranged by their close family friend. Ah, thank God for friends like these! Isn't everything in here magical? Cheers to your joyful married life, Elissa and Dave!
Our Story
Dave and I met at my cousins wedding in San Diego. He had gone to college with my cousin and had previously set him up with his bride some 2 years earlier. We had been given information about each other in hopes that we could meet prior to the wedding; however, it was never in the cards. After their wedding, Dave and I started dating casually as we lived quite a distance from one another (2 hours) with the majority of our time being spent together during weekends in San Diego. Dave moved north to Huntington Beach 2 years into the relationship as he was hired with a fire department that wouldn't allow him to maintain his residence so far south. Although Dave's moving made it easier to see one another, I soon entered into a graduate program which exhausted a good deal of my time. Our relationship was strained and we parted ways after dating for 3 years. We however, reunited 6 months later to find that we enjoyed spending what little time we had more than not spending any time at all. I finished graduate school, started working in Orange County and we eventually got engaged after 7 years together. Our engagement was 9 months long and was spent mutually planning our anticipated big day.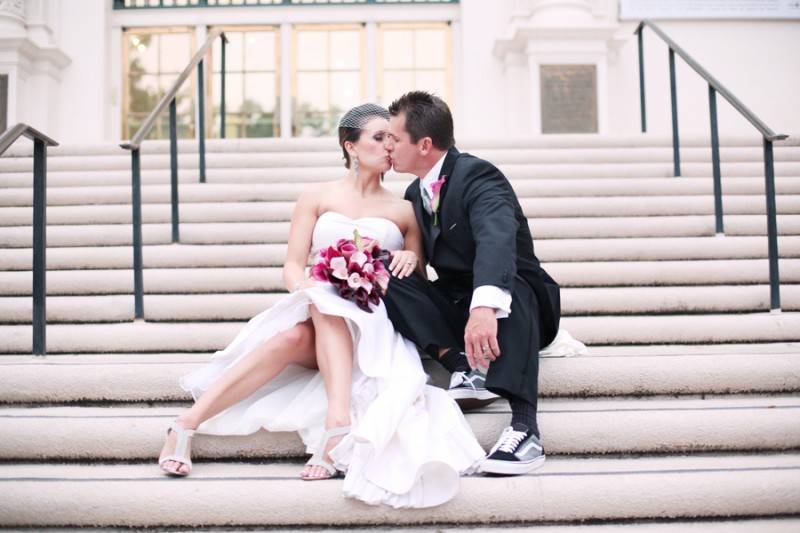 The Planning Process
Given that our relationship began in San Diego, it seemed suiting to have our wedding in the same city. We scheduled a few appointments at various wedding venues; however, booked our wedding at the Prado Balboa Park immediately after touring the beautiful national historic landmark.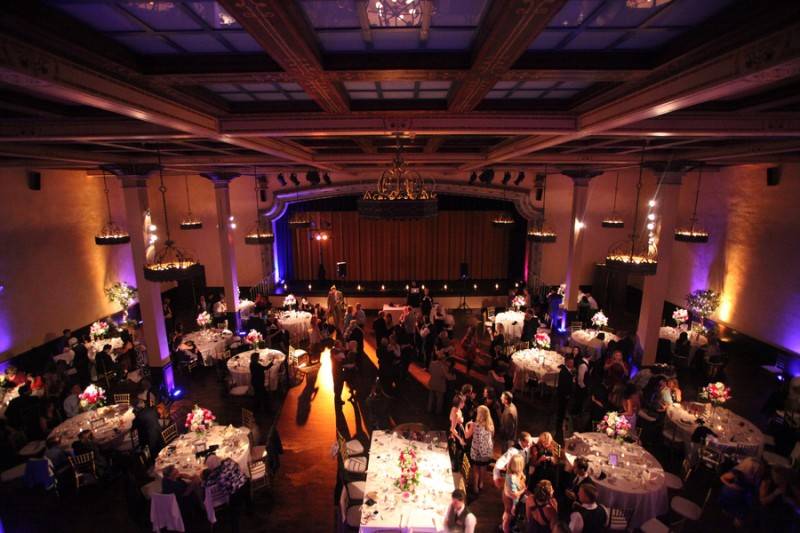 The Theme
Our ultimate goal was to make it a great experience for all. I picked a few areas of importance as did Dave and those were our main focus.
Wedding Decor Inspiration
Our flowers were arranged by a close family friend. I loved the idea of simple, clean bouquets and knew I wanted purple calla lilies for the bridesmaids and myself. Dave and I didn't want to take anything away from the Spanish, Moorish and Mexican architectural design; Therefore, we did not decorate our ceremony at the Casa Del Rey Moro Garden and put most of the focus on our centerpieces for the reception which included: cabbage, roses, orchids, and a hanging crystal garland.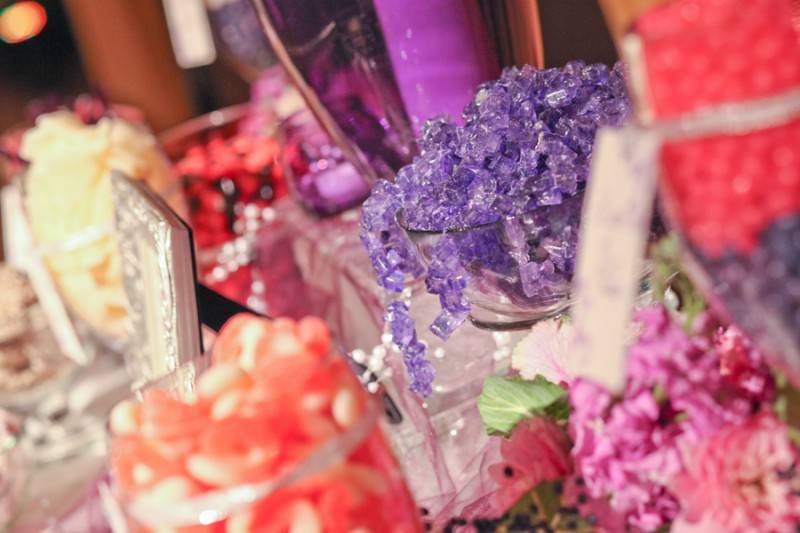 Wedding Outfit Inspiration
My dress was a custom Katarina Bocci gown. I happened to stumble on one of Katerina's trunk shows in Southern California and was originally hesitant to try on her gowns because of all of detail. I however immediately fell in love with the Antonia gown when I was zipped into it and didn't want to take it off.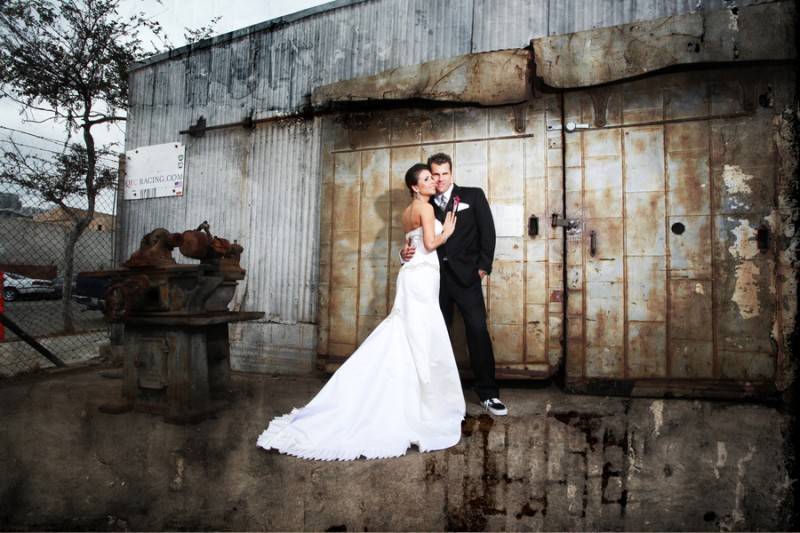 Highlights from the Ceremony and the Reception
I searched high and low for a photographer that was able to tell amazing stories through a lens. I was so amazed by Edna Eudave's passion and unique sense of style. Our engagement and wedding photos were breathtakingly gorgeous and everything we ever wanted and more.
During my search to find our photographer, I heard about Timothy Espinosa, a local electric violinist and event planner who played solo violin pieces of modern favorites and DJ'd wedding receptions. Wow! Once we left our initial meeting with Tim, Dave was excited for our wedding as he knew Tim would put on a great show!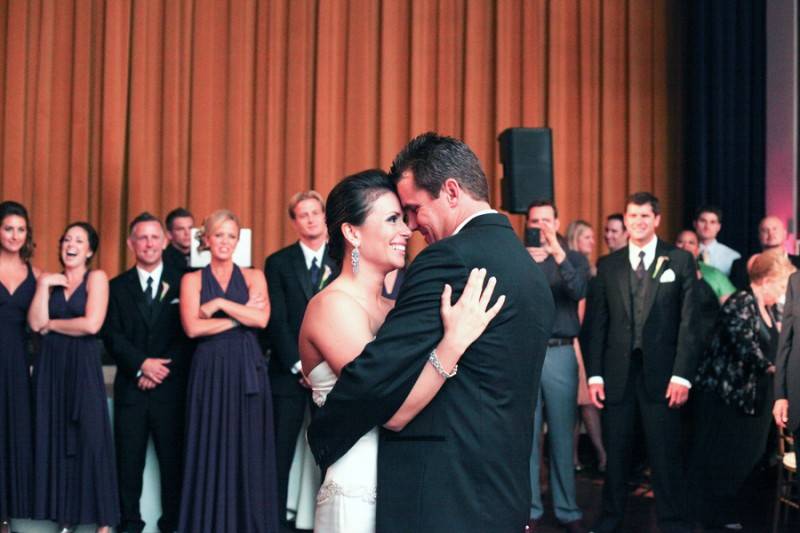 VENDORS
Photographer:  Square Eye Photography
Ceremony Location:Casa del Rey Moro Garden at Balboa Park
Reception Venue: The Prado at Balboa Park