I have been madly in love with Prismera for quite some time now and when I saw these, I thought they were beyond worthy of a post. Not just because the fashion illustrations are just marvelous (because they are!), but because they highlight an issue that is near and dear to a lot of us – breast cancer.
Prismera founder and designer says, "I wanted to create a set of prints for Susan G. Komen for the Cure, representing women in various stages of life. While breast cancer is the most frequently diagnosed cancer among women, early detection is still key in survival. My hope is that these prints will serve as a daily reminder to get regular screenings and to honor and support those who are actively involved in finding and delivering cures for breast cancer." So awesome!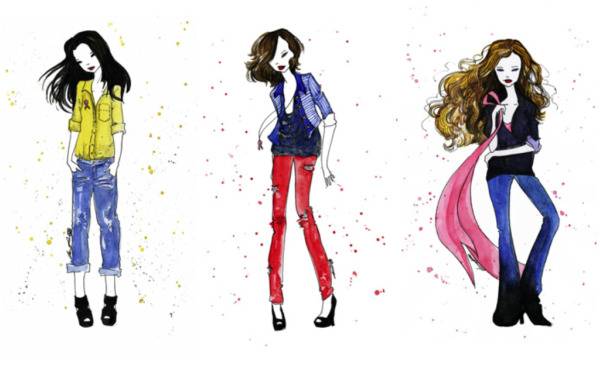 The prints come in three designs: Shirley, Nancy and Betty. Each print is printed with Epson archival inks onto 100% cotton rag paper. The pricing for the prints is: $20 for a 5×7" print or $46 for a 11×14" print. 30% of proceeds will benefit Susan G. Komen for the Cure. The prints are now available at PrismeraDesign.com.