The earnest writer and the avid reader fell in love with each other and together, they fabricated their own love story. Mallory and Will decided tying the knot with their Southern culture on point. With the ceremony wrapped up in an estate on a fine autumn afternoon, everyone undeniably reveled in the moment. And Mallory, in her ivory lace wedding gown walked down the aisle with bliss as she followed her turquoise, lilac, and khaki entourage. DIY's rained down on their wedding as Mallory wanted something personalized and branded just for their wedding. And my favorite of all their DIY's is the tea bar which is not just kid friendly, but it has five different tea flavors! Goodness, I'd be drunk of tea if I were there, LOL! Finally, they concluded the day with sparklers and Mumford and Sons' The Cave. What could go wrong with all these arrangements? Gah! Perfect! Wishing you the best day today and always, Mallory and Will!
The Album Story
We met at church when we were 17. He played for the youth group band and I was new to the church. I didn't enjoy being around him at first, honestly! He continued to pursue me for a while until I finally gave in, and I am so glad I did!
On one of our first couple of dates, he surprised me with one of my favorite, hard to find, childhood games. I loved that he bought me something that was so sentimental – he had me hooked! He says that, even though it was early on in our relationship (in fact, it wasn't even "official" yet), he realized then, while purchasing the game, that he really loved me. By October, I was sitting on his front porch, petting his cat and watching him carve a pumpkin, and I knew I wanted to spend the rest of my life with him.
We Are A Perfect Match
We both love deep conversation, family, and books – I am an avid reader and he is a writer. I always joke about how perfect it is, the reader fell in the love with the writer! We are also both homebodies. Our perfect date usually involves some sort of takeout and netflix.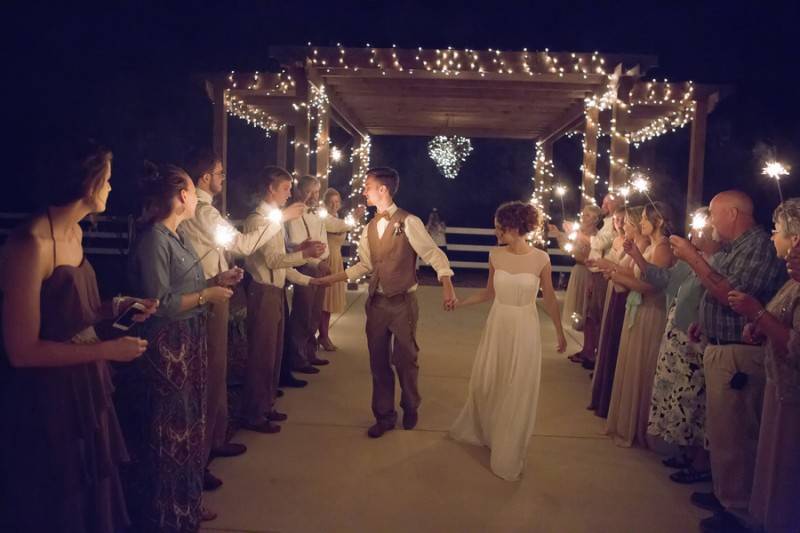 The Proposal
One of my younger sisters is a photographer and has been taking our pictures for years. We like to keep a yearly photo session of us as a couple. In 2013, we were planning our 3 year session and my sister was in a car accident that involved breaking her pelvis. We didn't want anyone else to document our yearly pictures, so we decided to wait until she recovered.
In the meantime, Will began to plan a proposal. In August, we went to Monte Sano park in Huntsville, Al and began our session. After about an hour of pictures in one outfit, we changed into a second outfit choice. My sister set us up in front of an incredible mountain shot and began posing us. While we were posed, he whispered in my ear how much he loves me. Then he proposed! My two younger sisters were there and it was captured on camera! He did such a beautiful thing, to have it openly captured, and we have gorgeous pictures to cherish forever.
The Planning Process
We were engaged in August 2013, and married in September 2014. I don't think it ever feels like enough time! I was finishing nursing school until May, and then I was working fulltime as a nightshift RN, so I always felt like I was behind in planning. I was STILL doing DIY the night before the wedding.
The Best Advice We Received
The best advice I received was even with the very worst planning, at the end of the day, you still marry the man of your dreams!
Tips & Tricks For Future Brides
Online RSVP saved my life. I didn't have to keep up with any paper, and you can even customize it to ask as many questions as you would like, such as food allergies, food requests, will they be bringing anyone, or even let them type in a free note (which was my favorite, people wrote so many cute things!)
Another is if you aren't able to have alcohol, do some creative searching! Our tea bar was an absolute hit. People loved that they could "order" whatever they wanted, plus it was kid friendly! Spend the extra money and preserve your wedding gown. I used www.gownpreservation.com/ and when I got it back in the mail, it was like it was new again.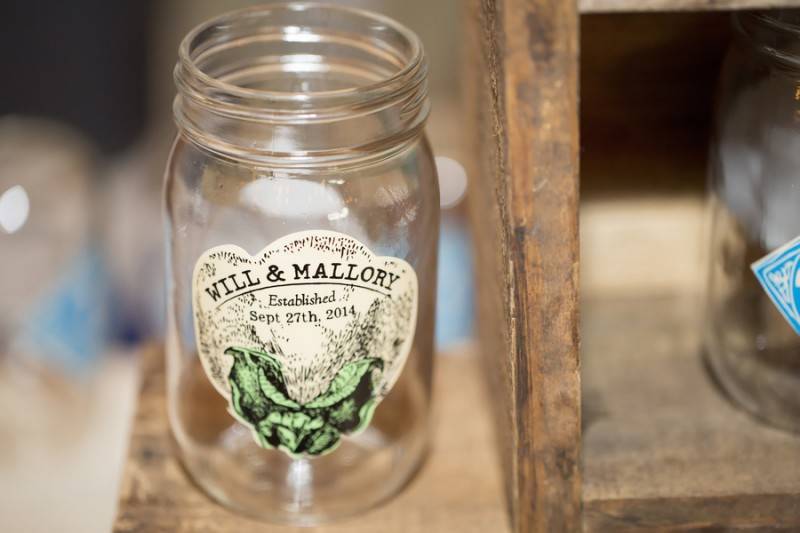 The Challenges We Faced
My biggest challenge was Will getting accepted to NCSU MFA program. It was – and is! – such a blessing, but he moved to North Carolina from Alabama in July. I didn't see him again until two days before out wedding! We had to do lots of video calls for wedding planning.
Wedding Decor Inspiration
We both love southern culture, and we also love tea, coffee, and books. I tried to incorporate all of this into the wedding and reception, so there are lots of lights, books, hay, and more. And pictures! All of our memories! I put at least one picture of us on each table because we love our memories and we wanted to share them with our friends and family!
Wedding Outfit Inspiration
It's very hot in September in Alabama, so everyone's outfits had to allow for the heat. For my dress, I didn't want anything strapless so I wouldn't be pulling it up all day. I really liked how feminine my dress was with the lace, and with the chiffon style skirt, it was incredibly easy to maneuver.
I let chose a couple of colors for the girls and let them chose the style, cut, and color they felt the most beautiful in. I told them I wanted them to feel like princesses too! And all my boys! My MOH found the burlap bowties on Etsy and I am SO GLAD she did! They were fantastic! She actually designed the entirety of the men's outfits. She also helped the girls decide, and picked out my gown as well!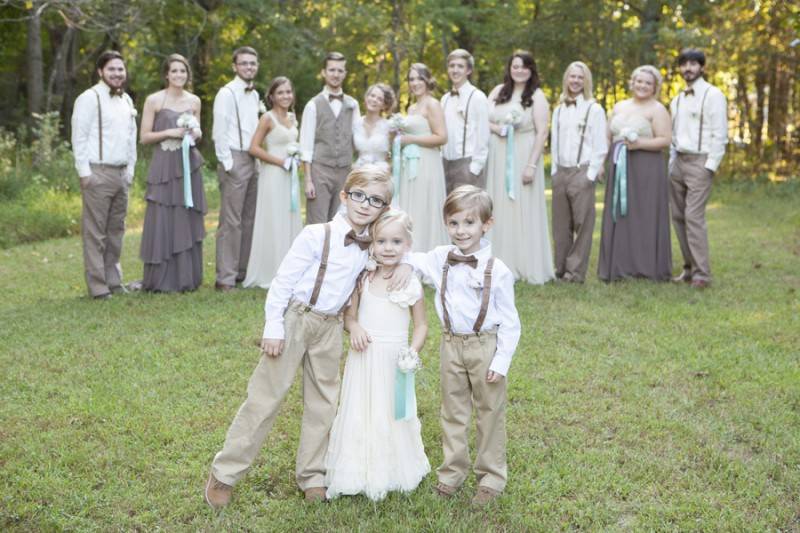 Money Matters
There wasn't a set budget, really. I stayed financially conscious of what I could spend per month, and I kept up with when payments were due.
My family and I designed and decorated the wedding, with help from his family and our friends with the decoration. My sister did my makeup and I used my family hair stylist for hair.
The venue was our biggest expense, but it provided two wedding planners, a rehearsal, two ceremony sites in case of weather, and clean up! They also provided all the tables, chair, and linens, beautiful landscape for minimal need of outdoor decor, and indoor decor was available for our use at request.
The Guest List
We invited a bit over 200 guests and the final head count was around 175. We both have large families that we close to, so the family was a must. When it came to friends, we really had to look at how much and how recently we had been in contact with people. Truly, we didn't have to narrow down very much.
The Songs
My aunt and uncle are a part of a celtic band and for our wedding gift they played for my ceremony. They did their own version of each song during the ceremony.
For the processional, we had Drops of Jupiter by Train.
For my entrance, we had Eyes by Rogue Wave – one of my friends also sang during this song, which made it even more beautiful.
For the recessional, we used The Cave by Mumford & Sons for sentimental reasons.
The Honeymoon
We went to Disney World! We did the free Disney Dining stayed on the property. Having everything paid in advance, as well as the food, made it incredibly stress free.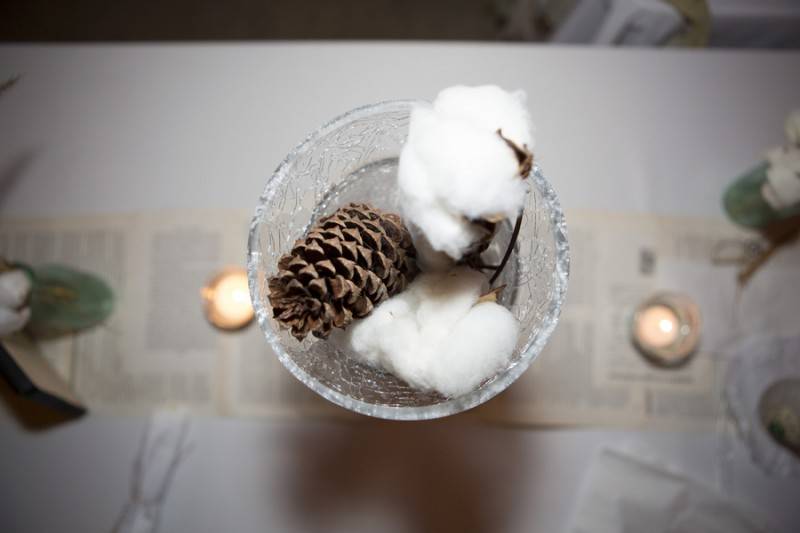 The Next Step
We are still on an adventure! Will is in the MFA program here in North Carolina for another year, and we are ready to go wherever we are led next!
Planning Advice For Couples
It may seem like the wedding planning process is important, but the relationship is the most important. Don't forget to cultivate and love each other much more than you do the wedding. It's easy to get lost in the chaos and excitement of the wedding, but the wedding really is just one day.
Favorite Part of the Day
I chose to have a first look before the ceremony began so the pictures were complete before sunset, so everything before the ceremony was my favorite. I got to see Will before all of the chaos began, and while having our couple's photos done, we were really able to shake some nerves off and have a good last few moments as just engaged.
Our Do-It-Yourself (DIY) Projects
So much DIY! Family and friends helped with everything! We made and designed the majority of the wedding, including the floral arrangements, the silverware placements, the boutonnieres, the table runners, and the picture frames. I had a Pinterest board that was stocked with ideas and I used them as I went.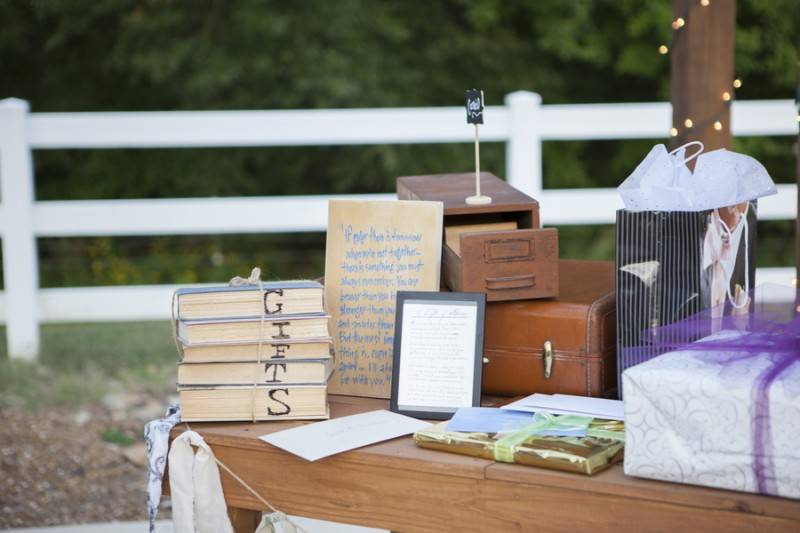 Highlights from the Ceremony and the Reception
We decided to keep the ceremony short and sweet, no longer than about 20 minutes. After our vows, we took communion with each other, our first as husband and wife, and we invited out guests to take with us if they wanted. I really loved that sweet piece of our faith being incorporated into the wedding.
During the reception, we had a great time with the dancing! My DJ also had a great idea of having everyone stand, and he would call out a number of years having been married. Once the last couple was standing, I presented by secondary bouquet, usually used for the bouquet toss, to that couple, which ended being my grandparents! They were then asked to each give us a piece of marriage advice. It was emotional and also very fun! A great twist to use if the bouquet toss is not your favorite.
Another thing my DJ had us do was, after he announced us as Mr. and Mrs. Drake and we walked out, had had us stand in the middle of the reception hall and first just look at each other and then kiss, while having everyone in the room get their cameras and phones out and take a picture. We received so many adorable pictures from many angles!
The tea bar was also such a fantastic idea. People were in love! There were five flavors available and you could have it made hot, iced, or as a "lattea" as hot or iced. They also provided jars with a personalized sticker for our wedding that the guests could take home. The tea was "all you can drink," and there were so many options to try!
The Theme
There wasn't a set theme. When I talked about it I would use a folk-southern-library-tea combination, although my sister called it the "folkin' wedding."
A Memorable Moment
Since it was such a hot day, we asked Piper and Leaf to set up their most common tea outside at the guest book with disposable cups. Once the guests arrived, they were able to get a cup of iced tea while they waited for the ceremony to begin. Also, the communion was super special, as I said before. It was explained about the covenant of the last supper and the correlation between it and the covenant of marriage. I loved having my guests take part in my ceremony.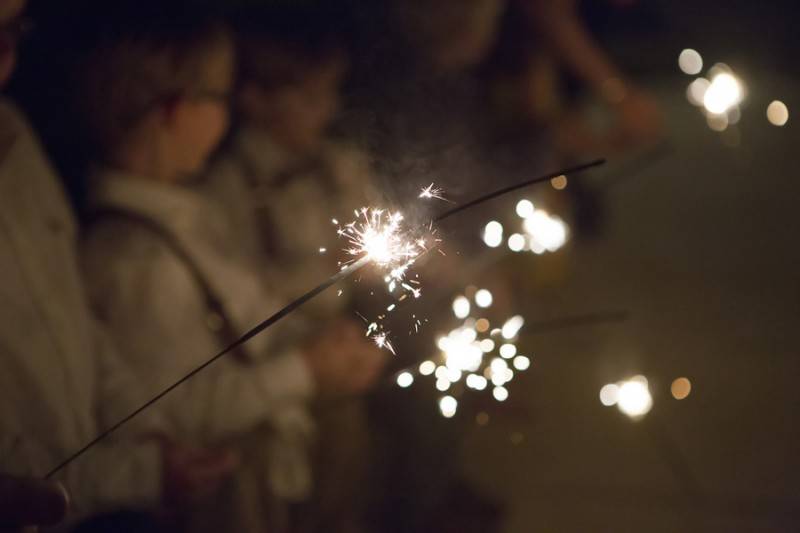 VENDORS
Photographer:  Mandy Owens Photography
Event Venue: Hampton Cove Wedding Plantation