I often hear people saying that the best love story is when you fall in love with the most unexpected person at the most unexpected time. I guess that is true in our feature for today. Chantelle and David's story speaks so much of love. They are perfect together and I can see how wonderful their future would be as husband and wife. Let us hear it today from the future bride, as she shares the awesome details of her engagement!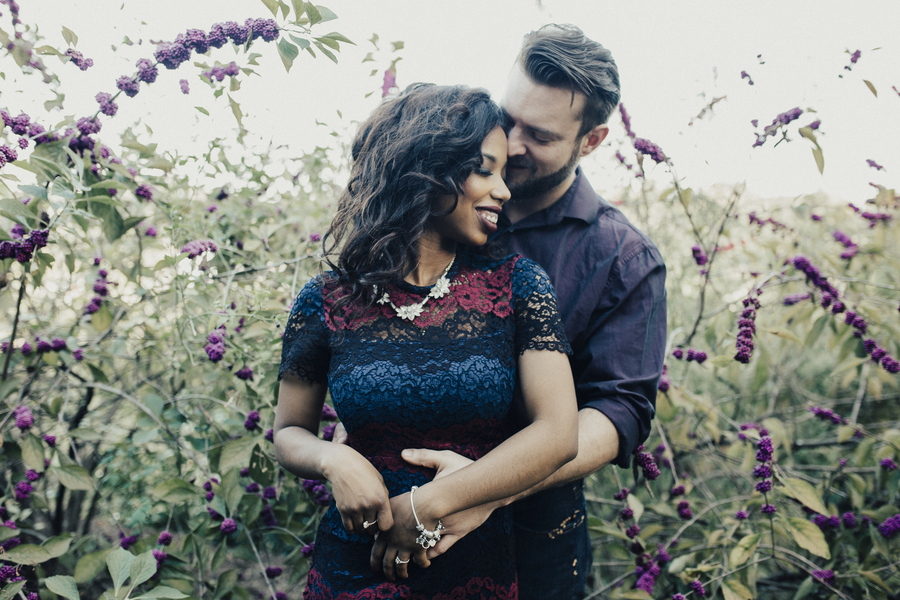 How It All Started
Dave and I met at Georgia State University, while I am nutrition major and he Pre-Med. Our first date actually didn't go well at all! We met at the bar Church in Edgewood, and I got my car broken into! He eventually convinced me to go out with him again, but I wasn't sure if we were meant to be. Fortunately, I left my favorite jacket in his car, and he told me I could only get it back if I went on another date with him. It was on this date, over homemade tacos and Mango-ritas, that we'd finally hit it off. And now after a move to Atlanta and two dogs later, we'll be married this July. My favorite part of our love story would definitely be our teamwork. We are so driven as a couple and have already achieved so much together, that it paints such a bright picture for our future. Couldn't have chosen a better teammate.
Piedmont Park is definitely one of the most common places as far as engagement shoots are concerned. However, Aline of Aline Marin Photography did such an awesome job at picking places and poses and angles that you wouldn't have even known Chantelle and David were at commonplace.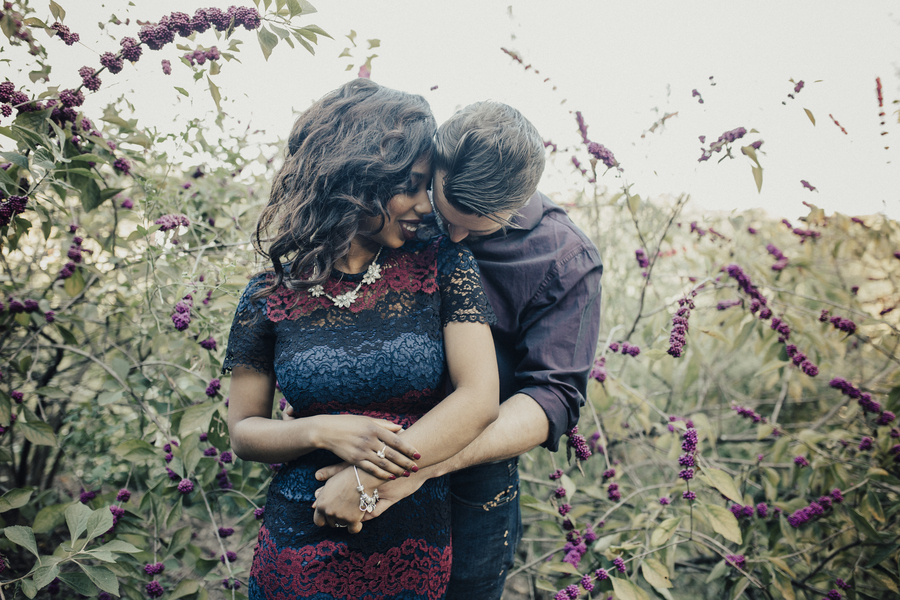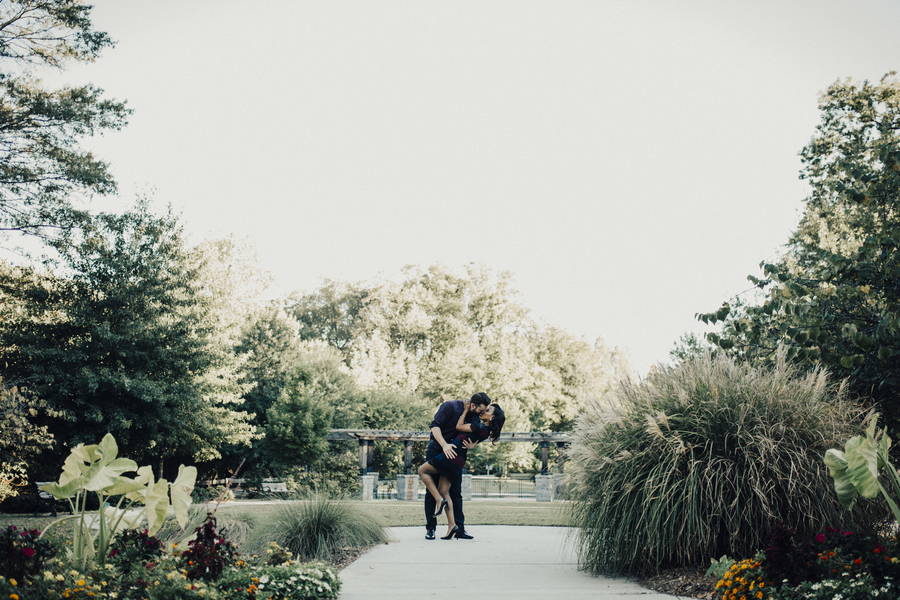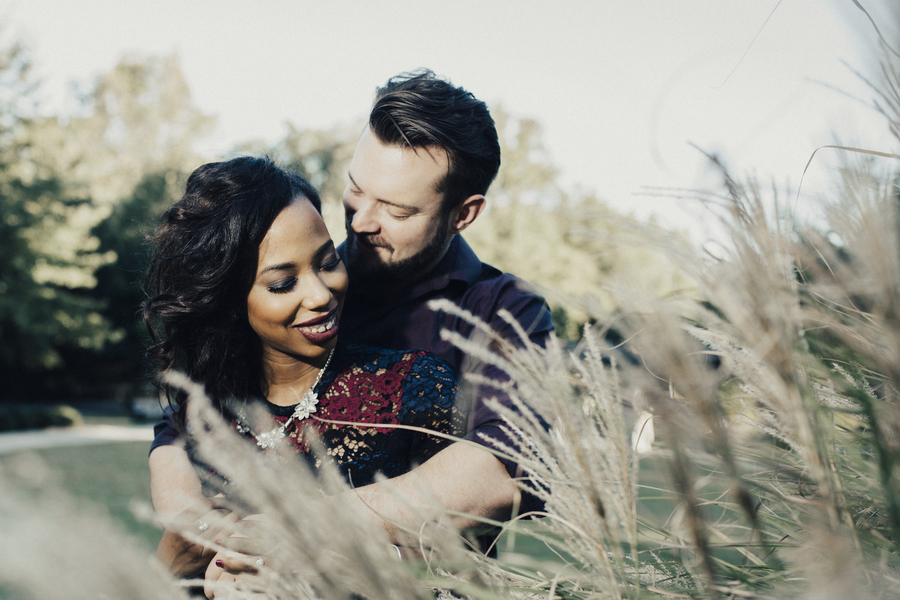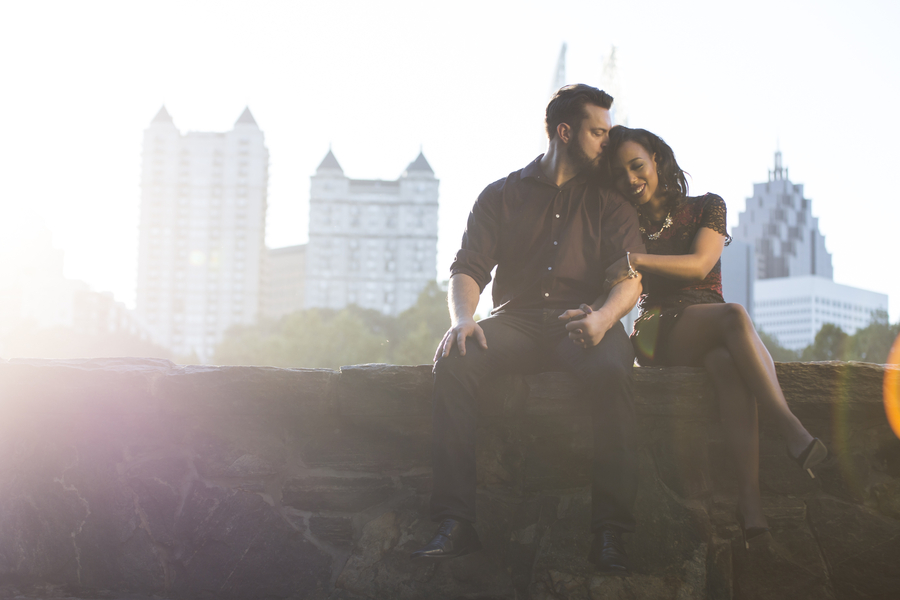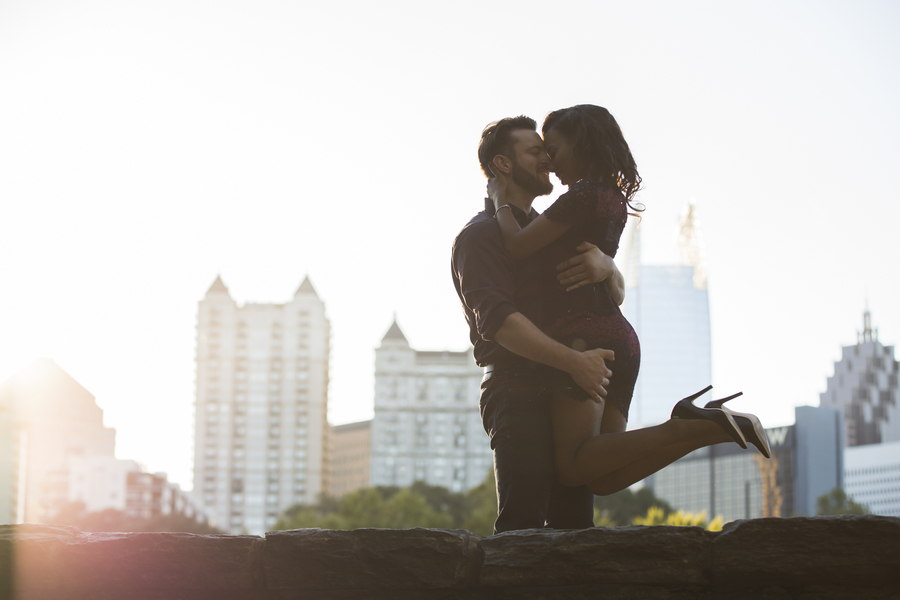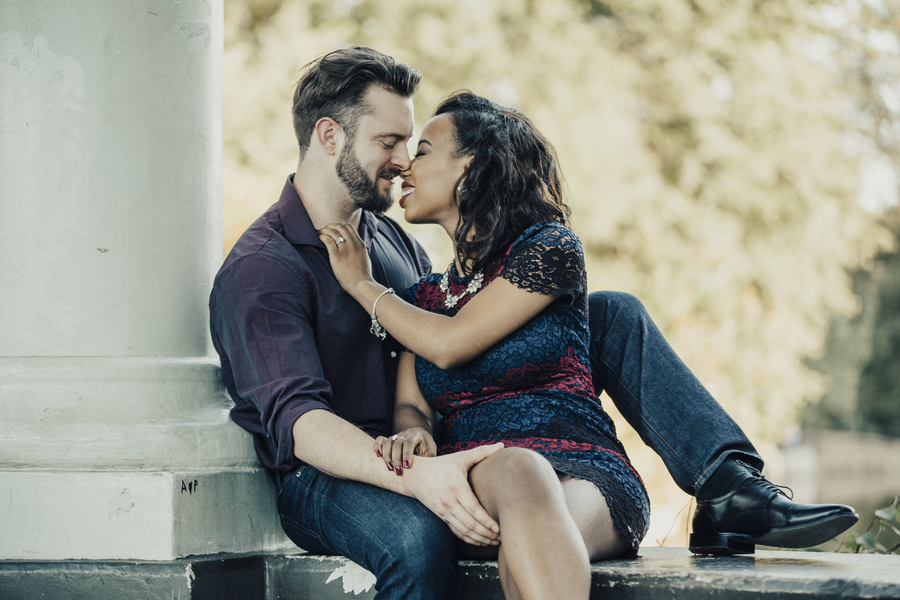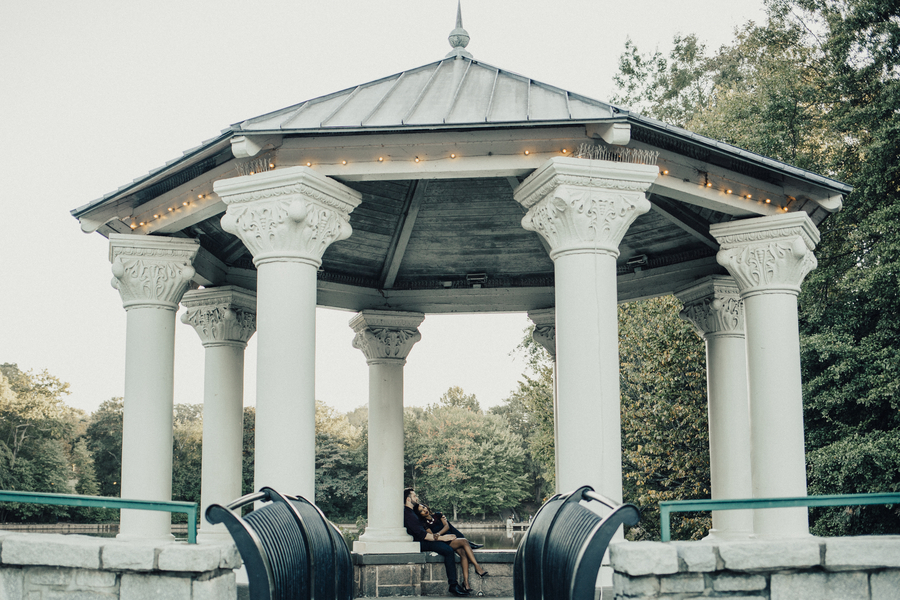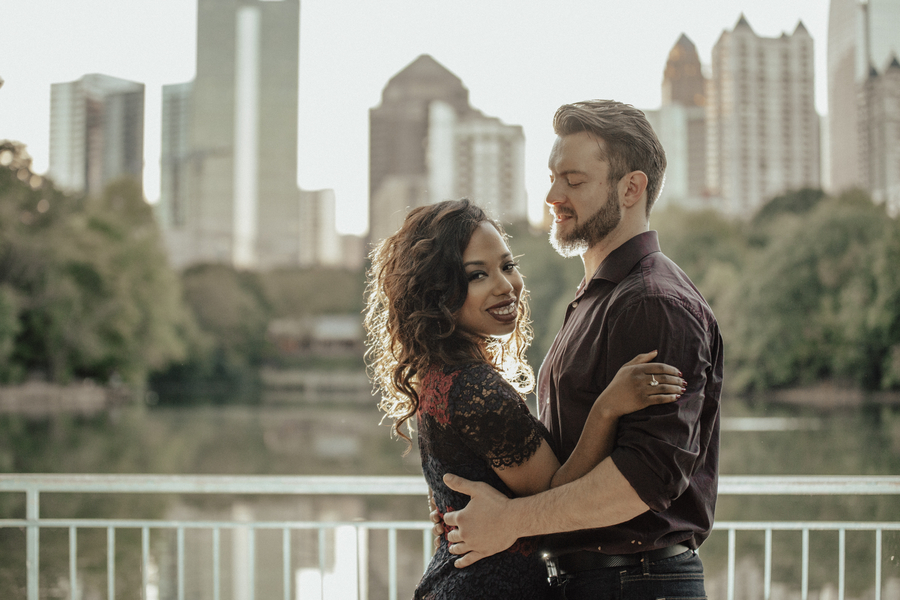 The Bride's Advice
My advice to couples planning a wedding is to definitely accept any and all help that is offered to you. There's a lot that goes into a wedding and it can be overwhelming at times. It's nice having helping hands where ever you can get them.

Another piece of advice is not not get hung up on the small things. At the end of the day, only you will remember whether you had hydrangeas or tiger lilies as your centerpieces. Remember at the end of the day, you're marrying your best friend and your closest friends and family are there to celebrate with you. Enjoy it.
Money Matters
$5,000 – $10,000
From The Photographer
I would love to hear from you love birds. The ones getting married not only around Atlanta-GA, where I am based. But anywhere really. I am a travel wedding and elopement photographer who's whiling to travel anywhere a job takes me. Let's become friends and create some pretty cool art together! Contact me at alinemarin.com.
Vendors
Photographer: Aline Marin Photography
Other Location: Piedmont Park