I love all things preppy! When I saw this wedding on Martha Stewart Weddings, I HAD to share it with you. Love love love it!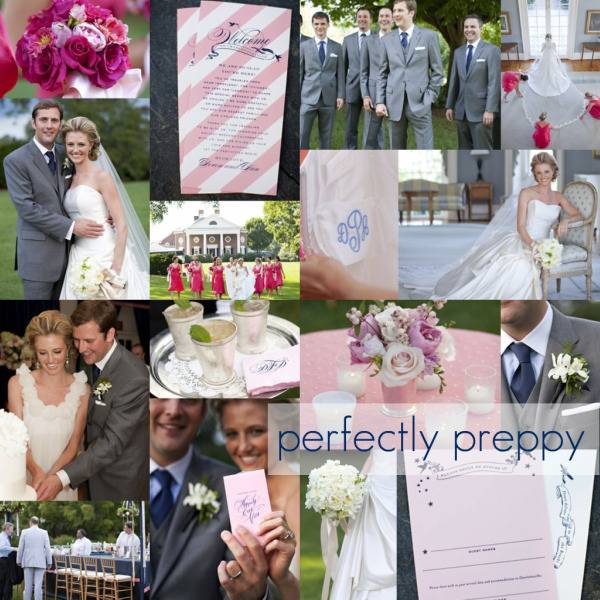 One of the best elements pictured here? Definitely the paper ensemble. The fonts, colors, and patterns used are just too perfect.
To view all the pictures and read more about the wedding itself, click here!