Hey, brides-to-be! Still pinning towards your dream wedding? Then allow me to help you out with this one. Summer is here and guess what's popular this season? Outdoor weddings! Oh come on, I know it's no secret that we're a fan of everything vibrant here. So, how about taking everything we love about outdoor weddings and glitz it up with an opulence of blush and peach? What we have for you today screams elegance and beauty, and we love how it went beyond the garden colors and the beautiful details. I'm sure you're excited to see the whole thing below, so go ahead and scroll through Daphne Chen Photography's photos because I know you'll be saving a lot of this for your inspiration folders. Enjoy!
We're All About the Details!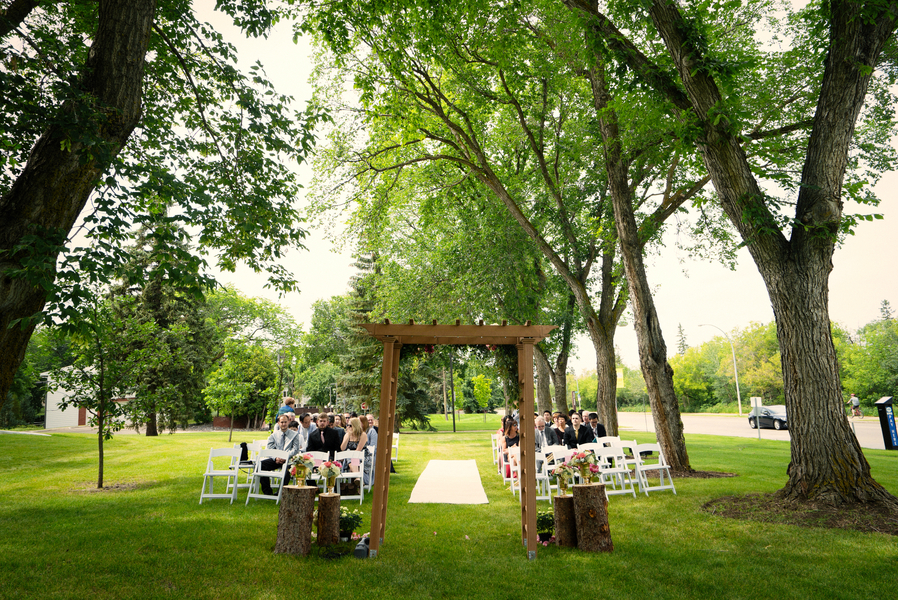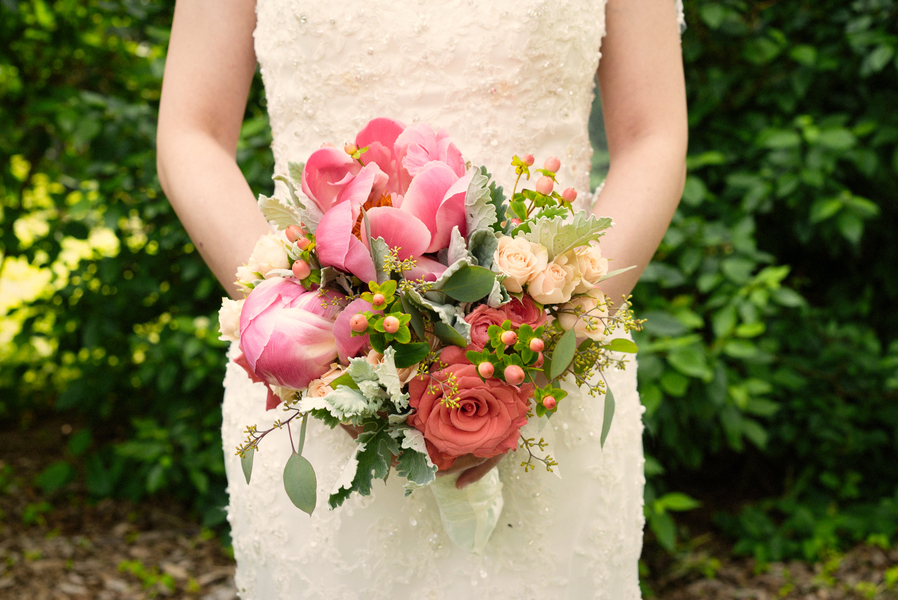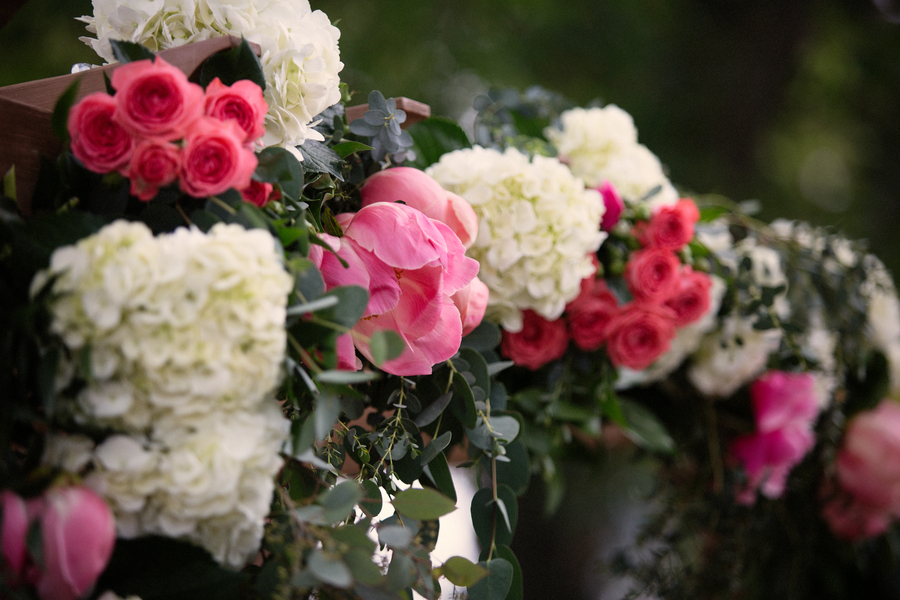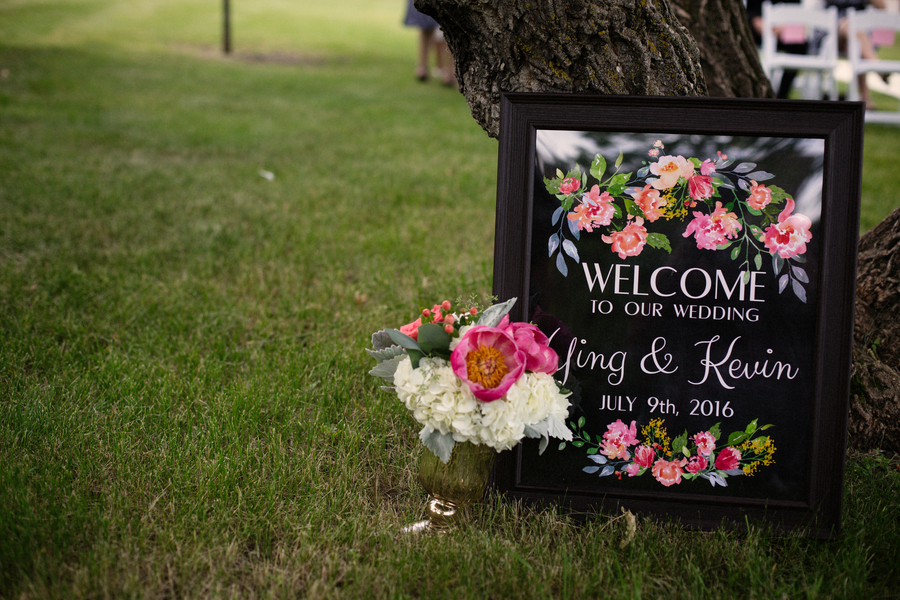 Wedding Arch
Taking their ceremony into new heights, their wedding arch is draped with flowers that matches the vibrant theme. Romantic and easy to put up, this element is a must have for every outdoor wedding.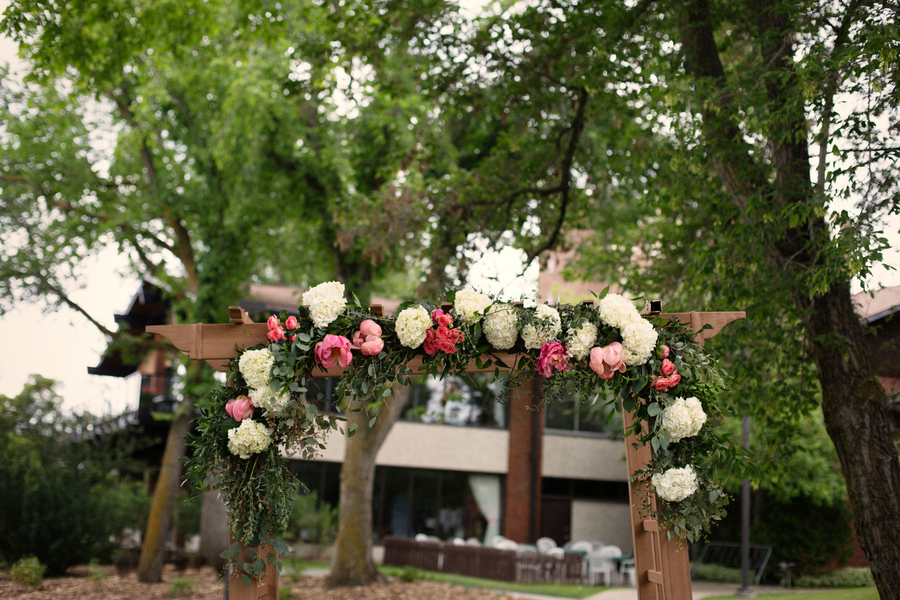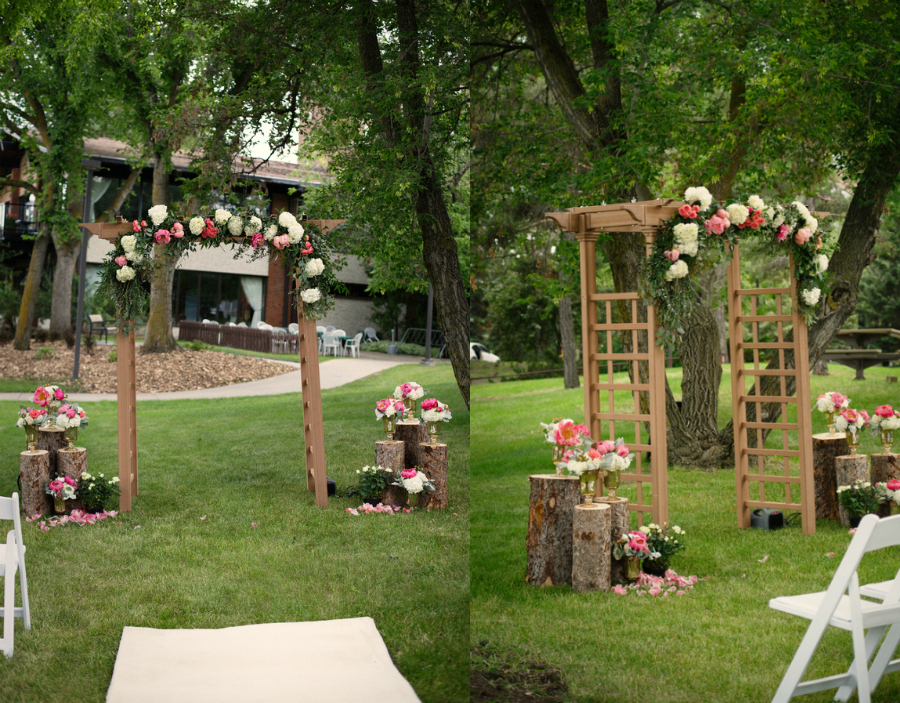 Floral Display
Their choice of pink and peach with white in their wedding motif is a garden wedding favorite. The lush colors complements the outdoor setting and helps create a very elegant aesthetic effect. They had floral vases from Studio Bloom placed in wooden logs that adds a rustic appeal.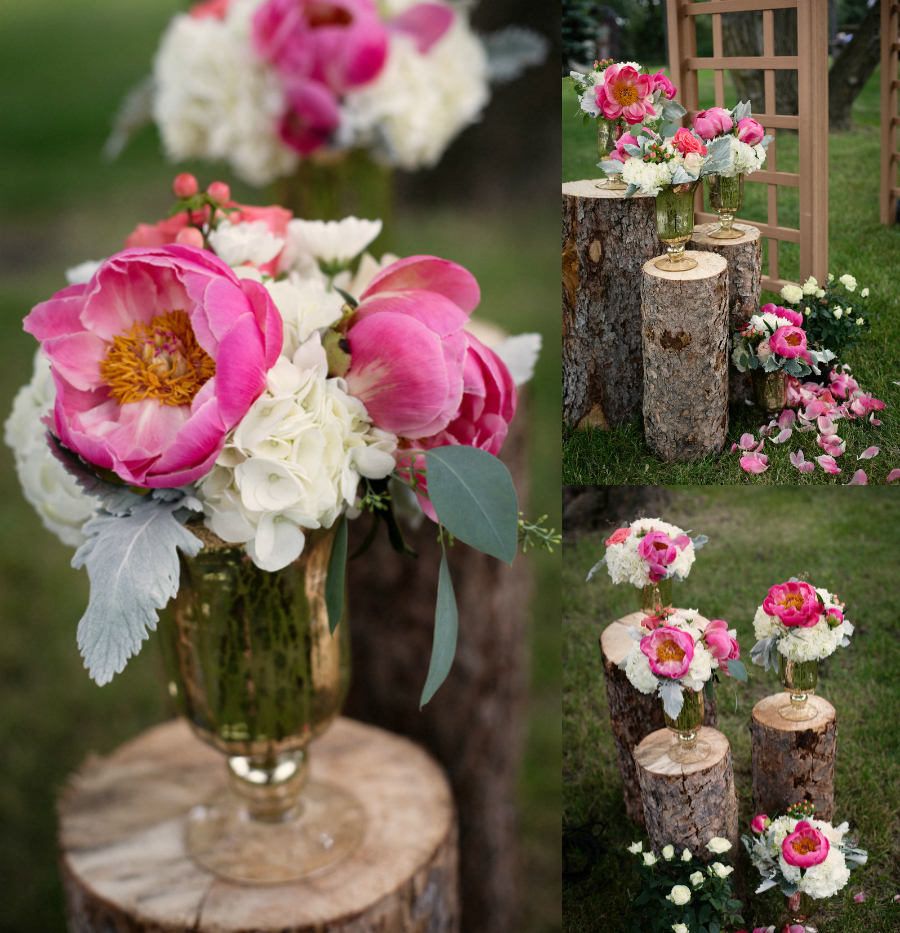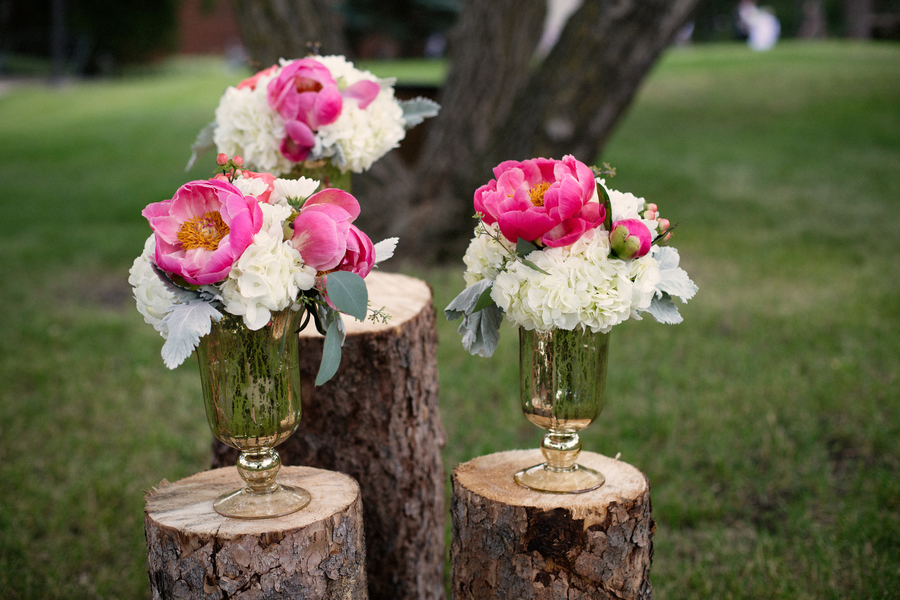 Custom Wedding Sign
Jazz up your wedding venue with these custom wedding signs. These creative element shows simplicity and personality to your outdoor theme. The couple even took another one and place it inside their reception for a cohesive overall aesthetic.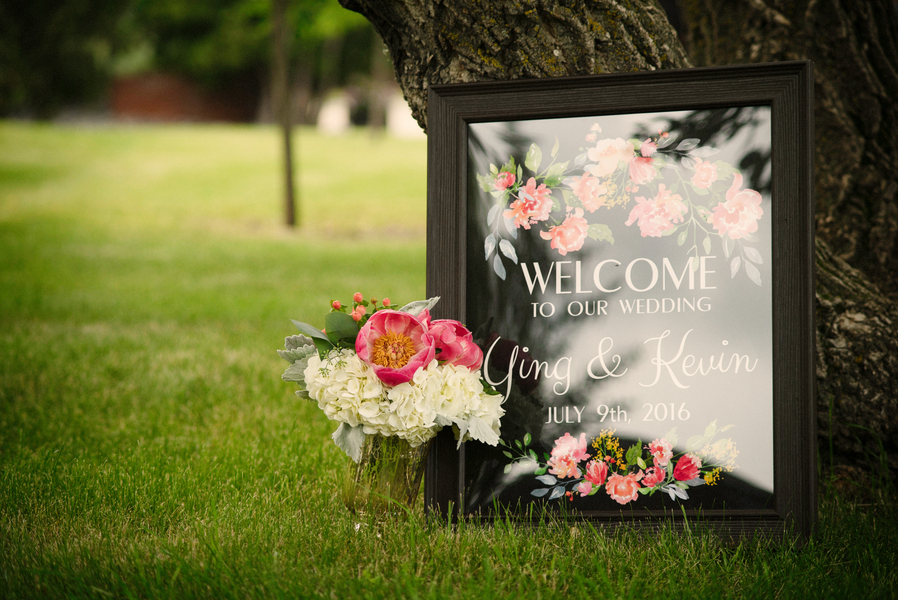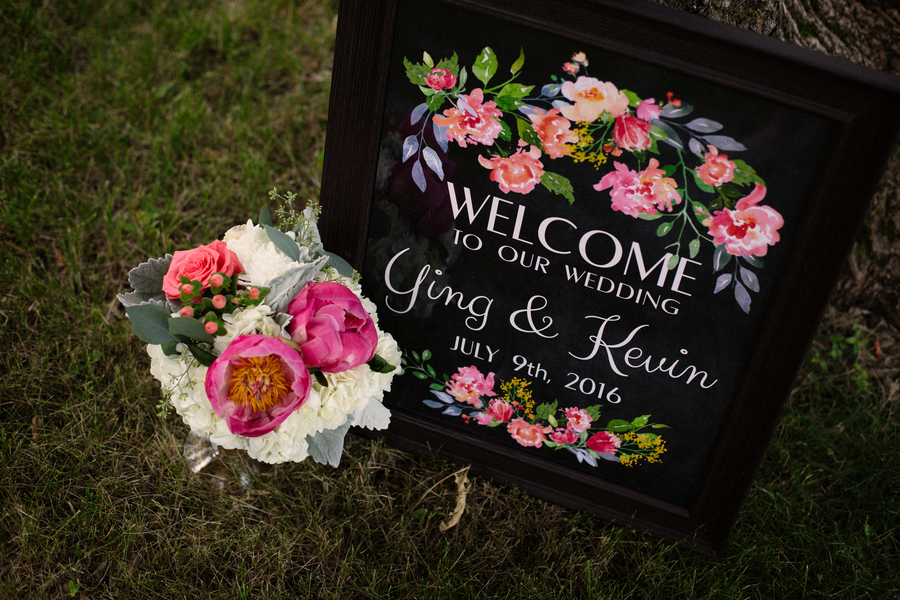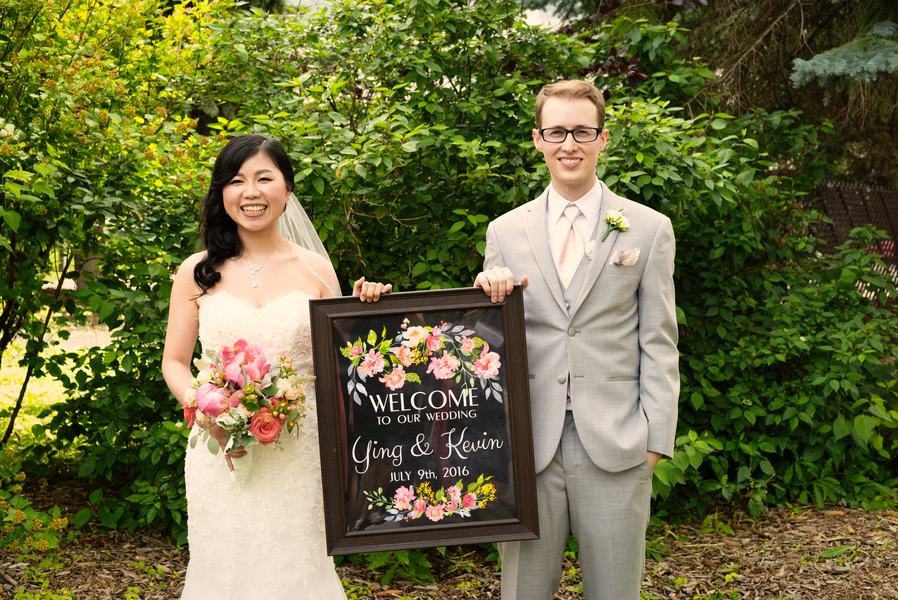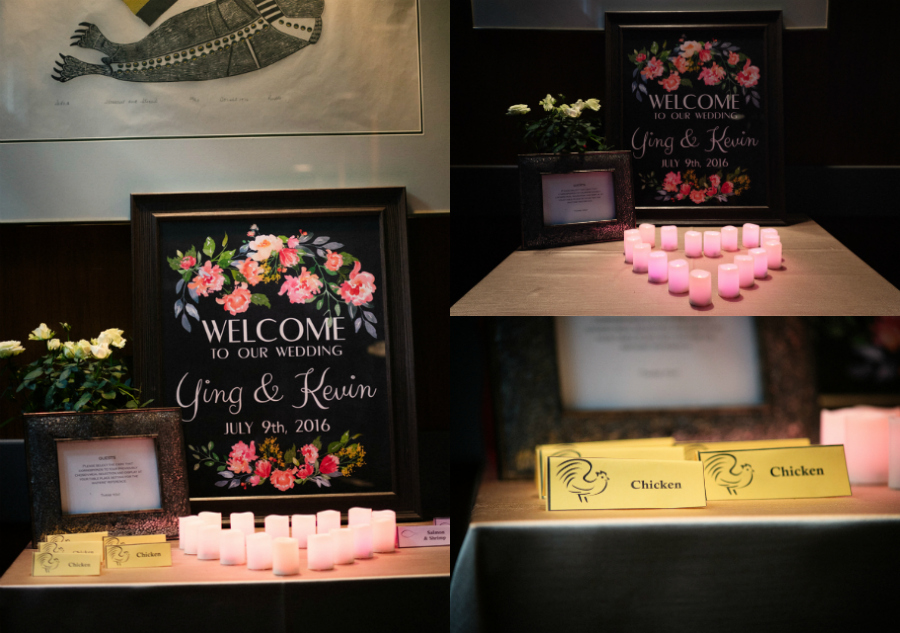 The Wardrobe
I'm totally amazed on how effective this color palette matches the greeny outdoor location. The peach bridesmaid's dress and the grey suit from Maggie Sotteso looks so beautiful together, and the touches of pink in the men's tie and the bouquet is simply icing on the cake.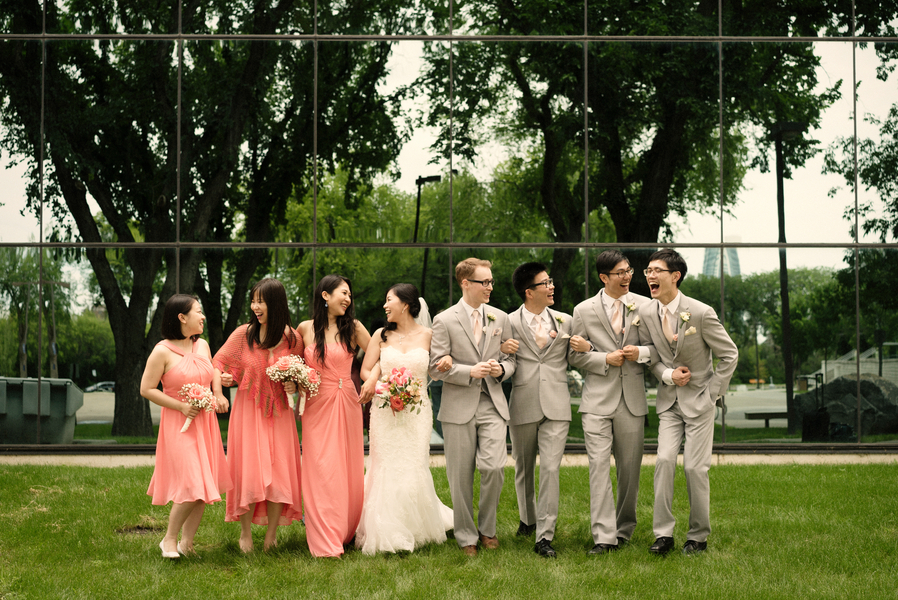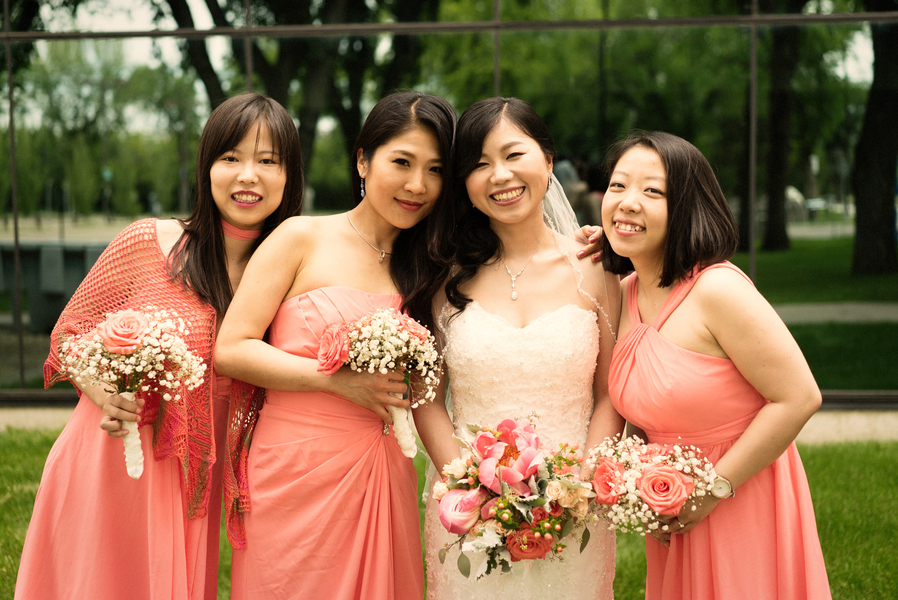 The groom's boutonniere arranged from white roses looks perfect in his grey suit and complements the overall color theme.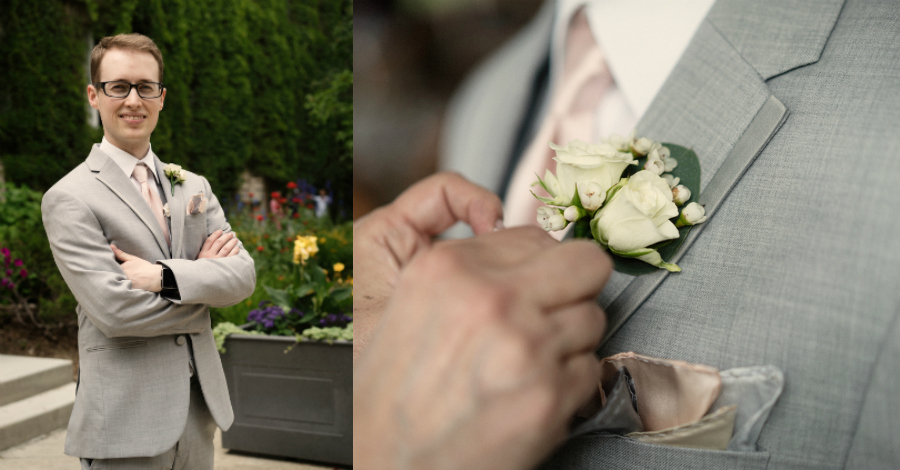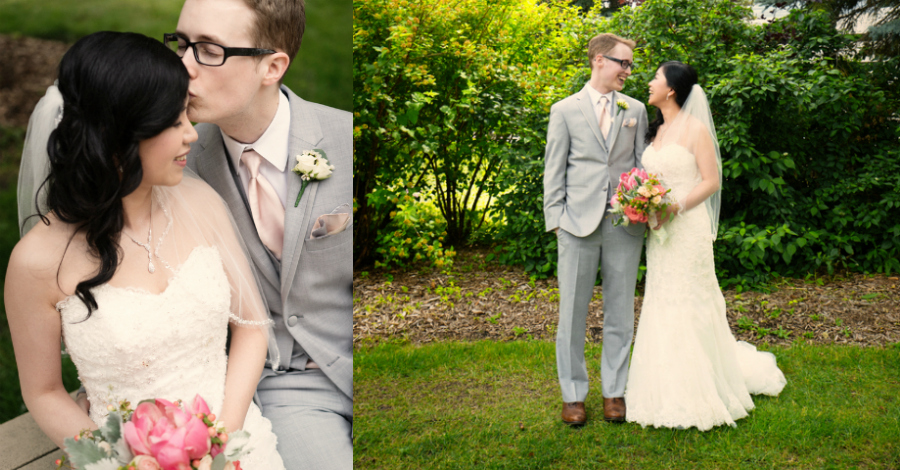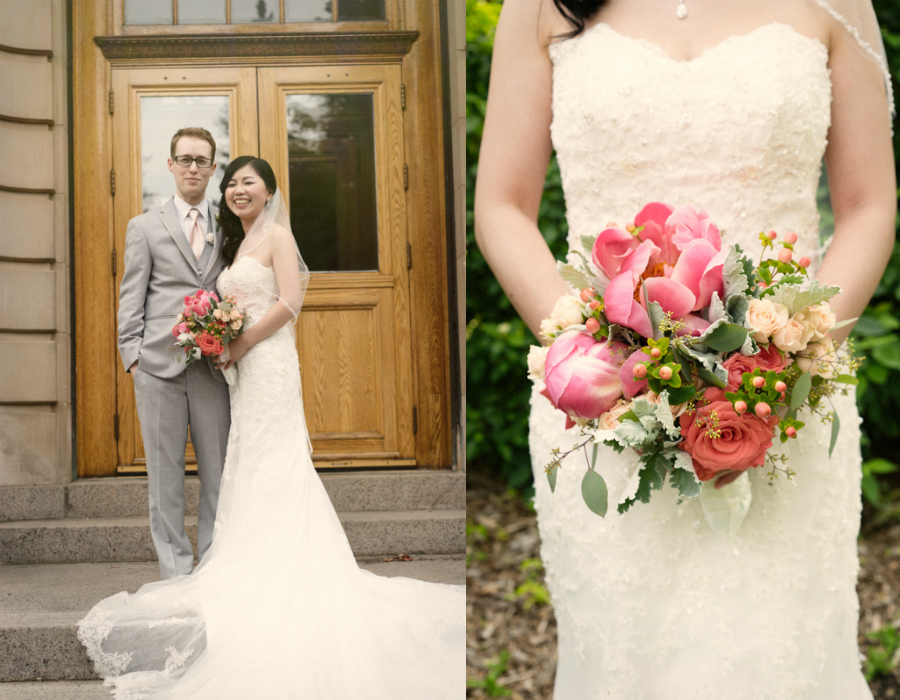 The Reception
Their reception was held at The Faculty Club in Alberta. A distinct place for elegant events with all the important details. The table arrangements and the soft blush-toned linen looks beautiful.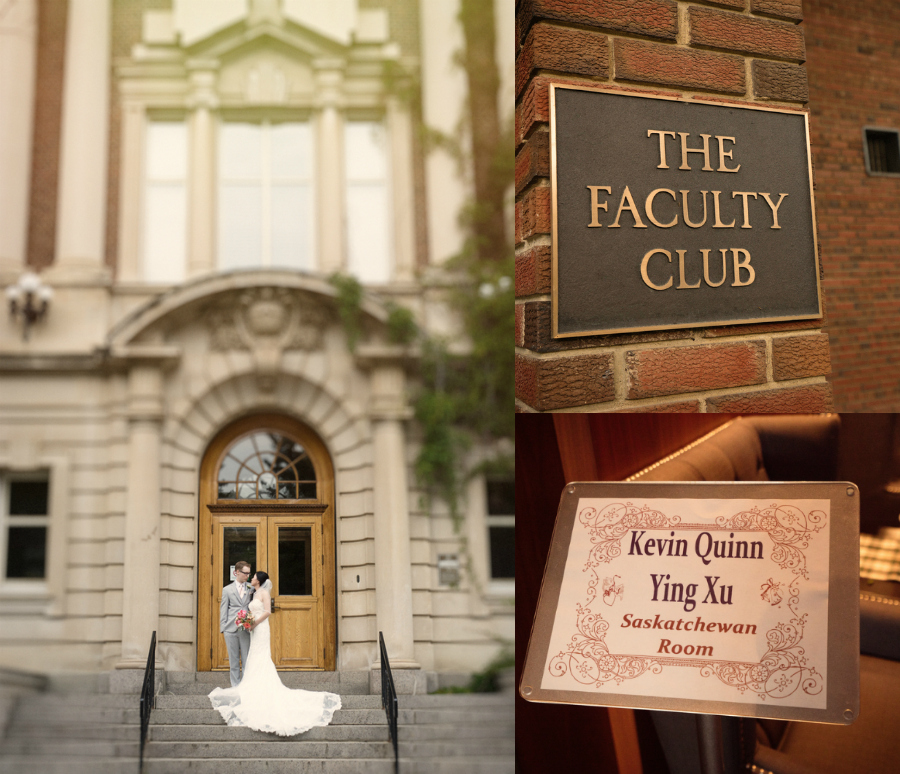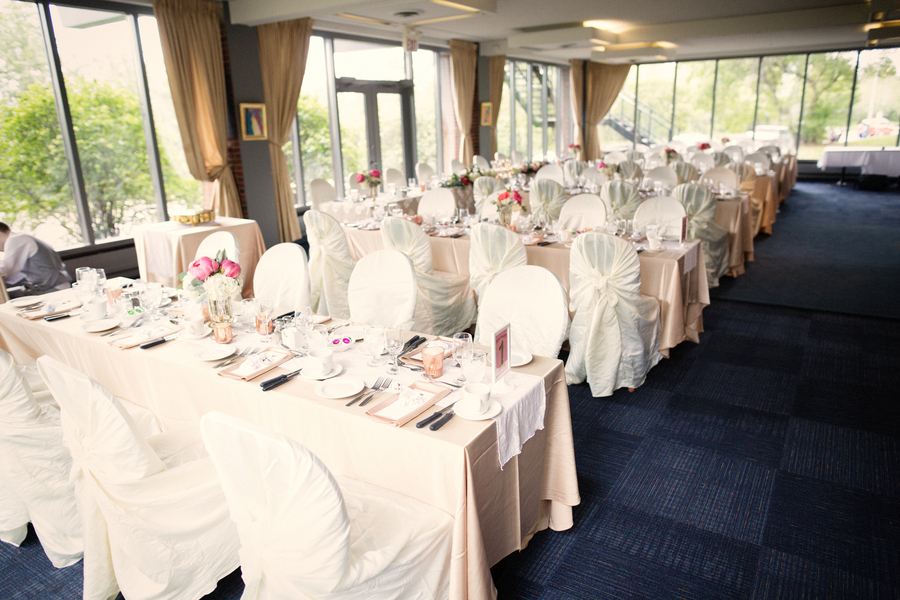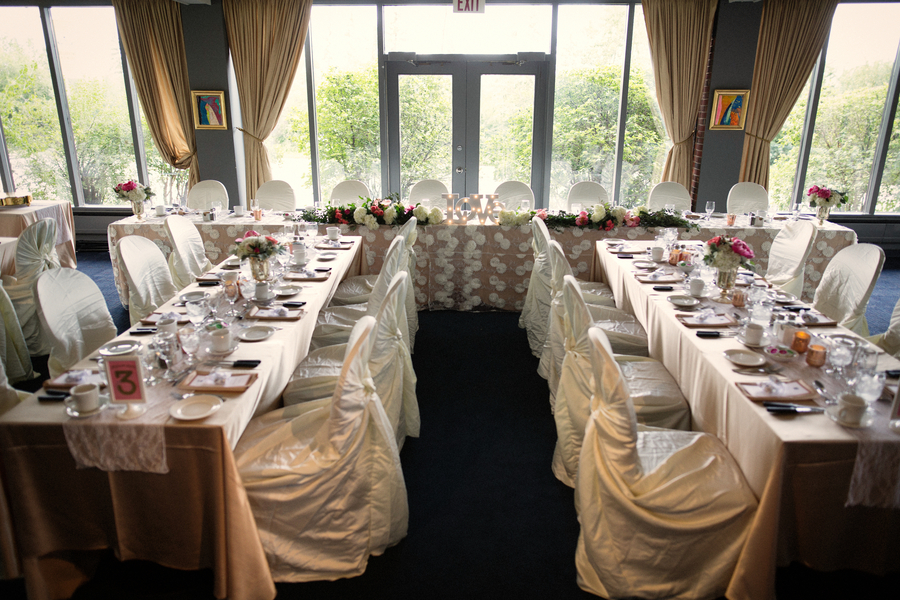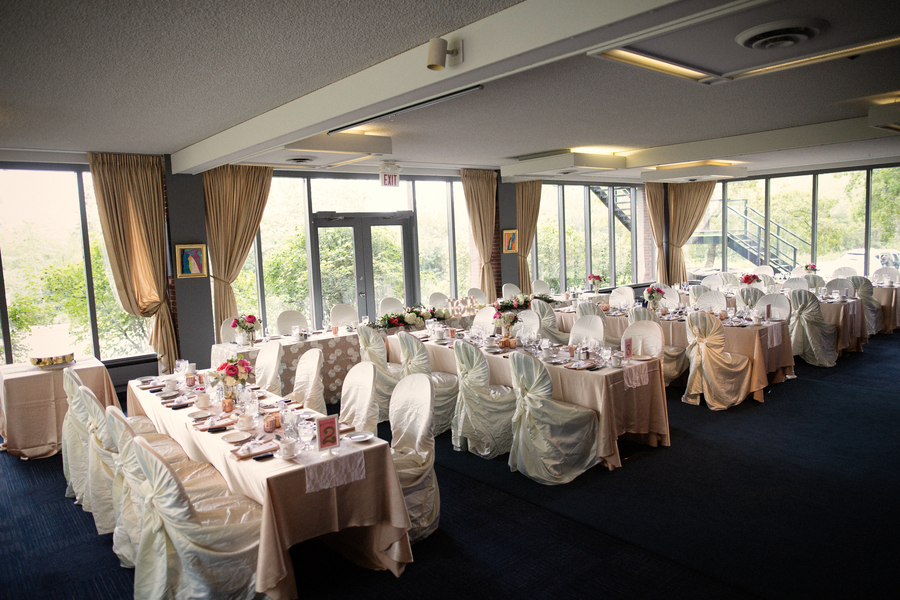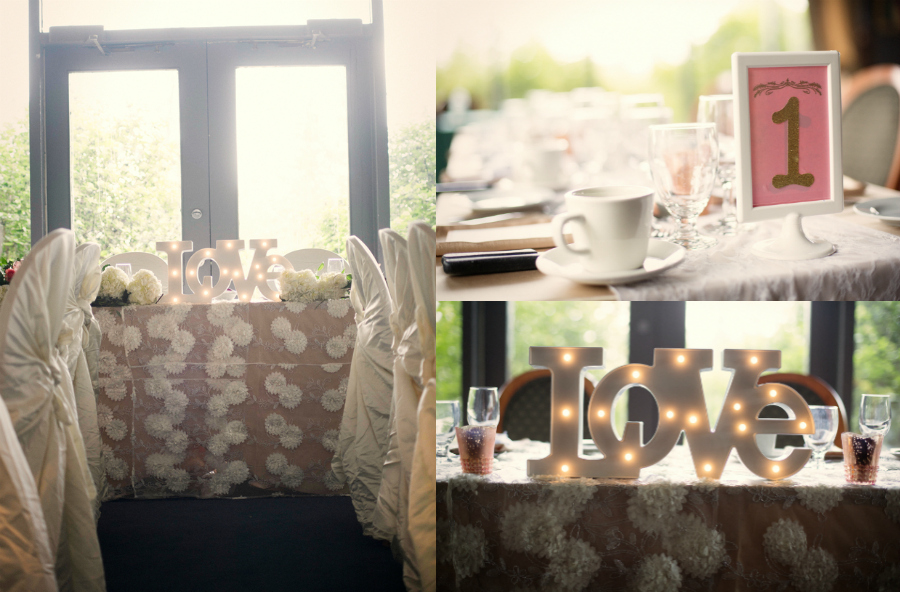 Together with their menu, they also provided a bag of chocolates for the guests to enjoy during the reception. The couple also attached a simple thank you tag in the bag.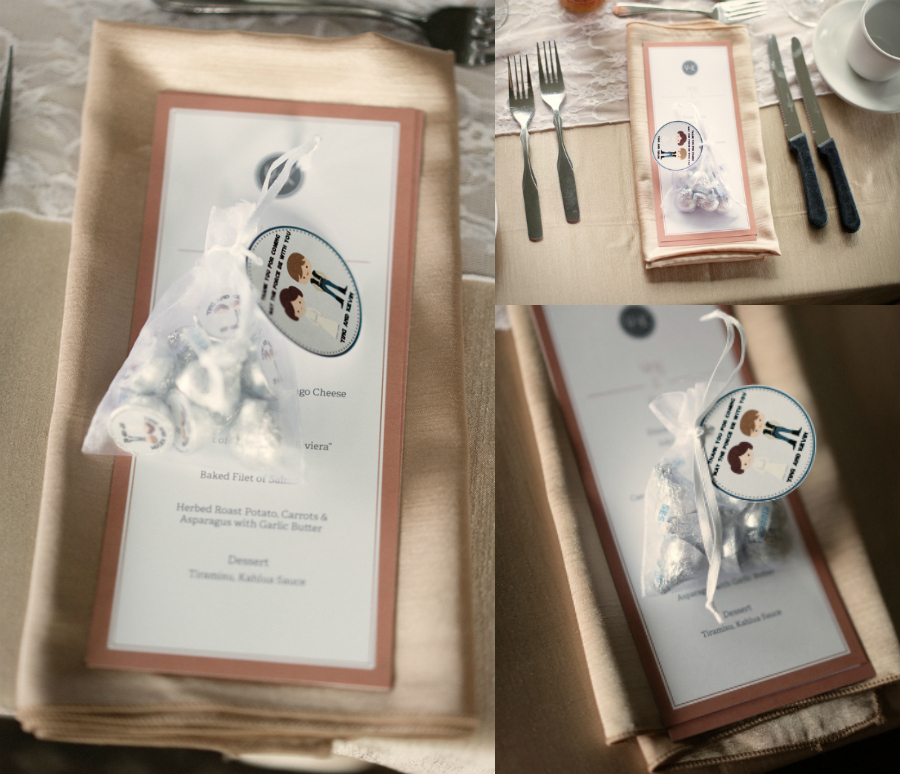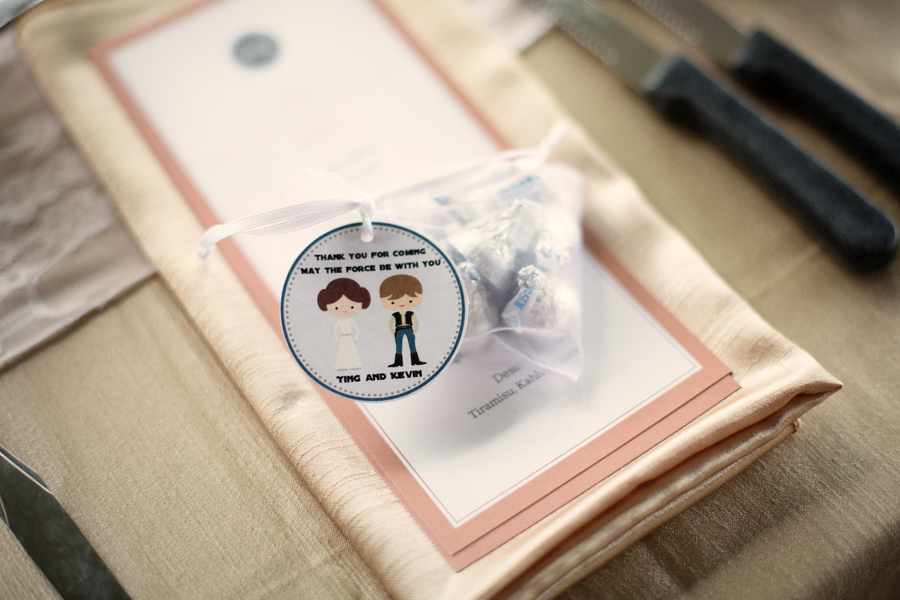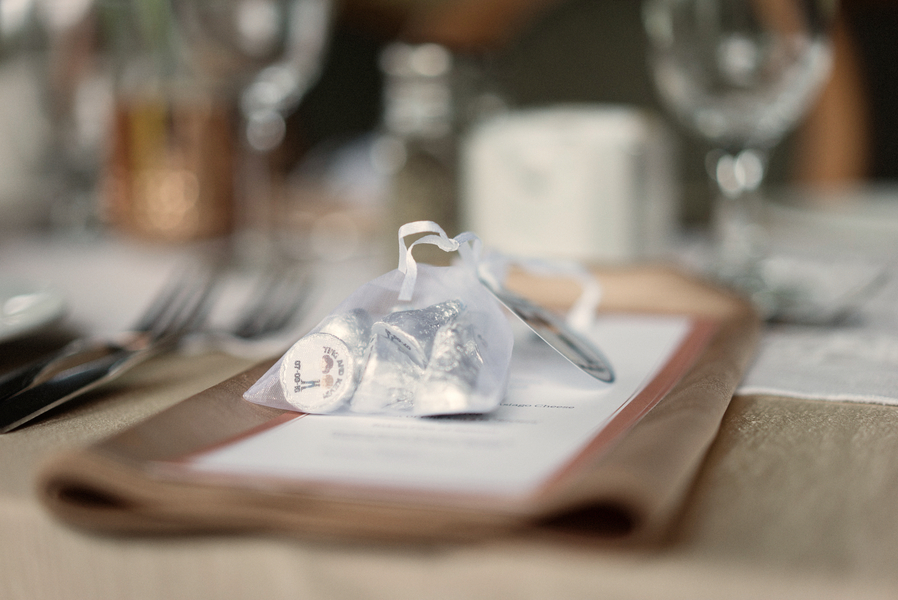 The Starwars Themed Cake
The couple, Kevin and Ying are fans of starwars so they wanted their wedding cake to be themed like the protagonist couple from the movie. A fun addition to their wedding.

About the Photographer
Daphne Chen is an Edmonton based wedding photographer. Her work has been featured on popular publications such as Style Inspired Weddings, Ultimate Wedding Magazine, Brown Sparrow Weddings, Elegant Wedding, The Inspired Bride, Modern Weddings, Chic Brown Bride and Style Inspired Weddings. She is creative to the core and love what she does. Her husband, Derek Brandon, owns a wedding videography company and they often shoot weddings together. When Daphne is not busy photographing weddings, she spends a lot of her time playing with her 2 year old son. He loves cars and cookies.
Take this Advice
This couple lived in the US when they were planing this wedding in Edmonton, Alberta. They weren't able to meet a lot of vendors so they hired a wedding planner to plan everything for them. It was a very smart thing to do because it was stress-free and the wedding planner did a great job for them. ~Daphne Chen/Photographer
Money Matters
$20,000 – $45,000
Vendors
Photographer: Daphne Chen Photography
Event Planner: J'ADORE DESIGN AND EVENTS
Dress Designer: maggie sotteso
Floral Designer: Studio Bloom
Reception Venue: The Faculty Club
Hair Stylist: Umi & Co. Beauty Shop