I have such a soft spot for stationary. And, as luck would have it, weddings happen to require quite a great deal of it. Whether you buy online or at a local stationer, the process of designing and purchasing wedding stationary really is quite fun.
For those of you that like to keep things simple without sacrificing style, I must recommend Storkie.com Invitations. A new WeddingFanatic sponsor, Storkie carries full lines of wedding save the date cards, bridal shower invitations, and wedding invitations, (not to mention things like baby shower invitations and announcements, graduation invitations, and holidays cards). Ranging from traditional to modern, they have a little something for everyone.
The best part of Storkie HAS to be their iDesign studio that you can use to edit any design to change fonts, layouts, colors, and more. Let that inner creative genius out as you design the invitations for your special event! I've already spent hours creating my own designs and I'm not even shopping for invitations!
Check out a few of my favorite designs from the site –
Save the Dates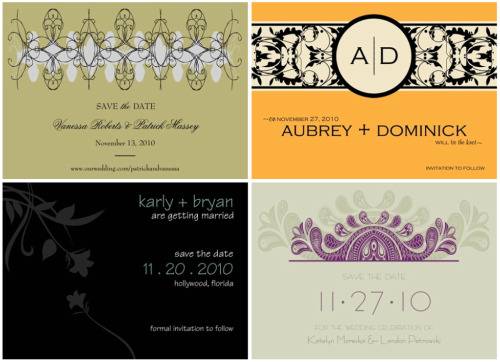 Browse the more Save the Dates here.
Bridal Shower Invitations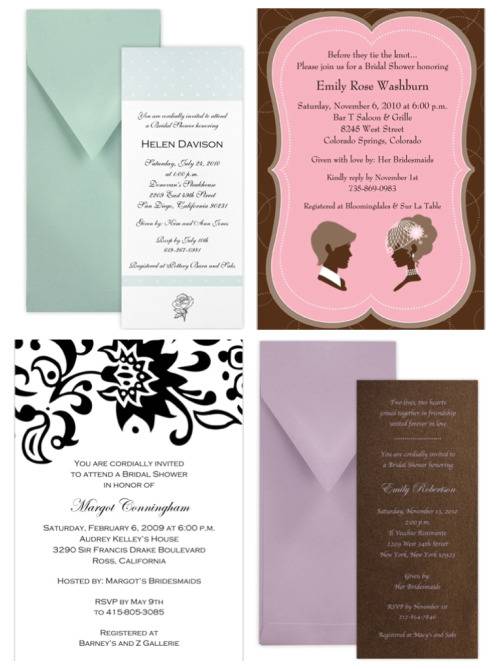 Browse more Bridal Shower Invitations here.
Wedding Invitations
Browse more Wedding Invitations here.
Want to know more about Storkie.com? Here are some good to know tidbits. Most orders print and ship in 1-2 days (amazing, right?!). They have high quality cardstock (100-120 lb) and offer a variety of printing options – thermography, digital, and foil. Digital proofs are free, and are seen by multiple pairs of eyes before they are printed to ensure everything is perfect. The company has been around for over 20 years and prides itself on fresh designs and awesome customer service!