Ahh, another beautiful outdoor engagement in a park filled with picturesque areas – from bridges, majestic hundred year-old trees and ponds. What made this album even more amazing was the season of autumn bringing various colors into the picture. And of course, our adorable couple who just can't help but snuggle together and be all sweet. Lovely! Congratulations Carolyn & Dalton!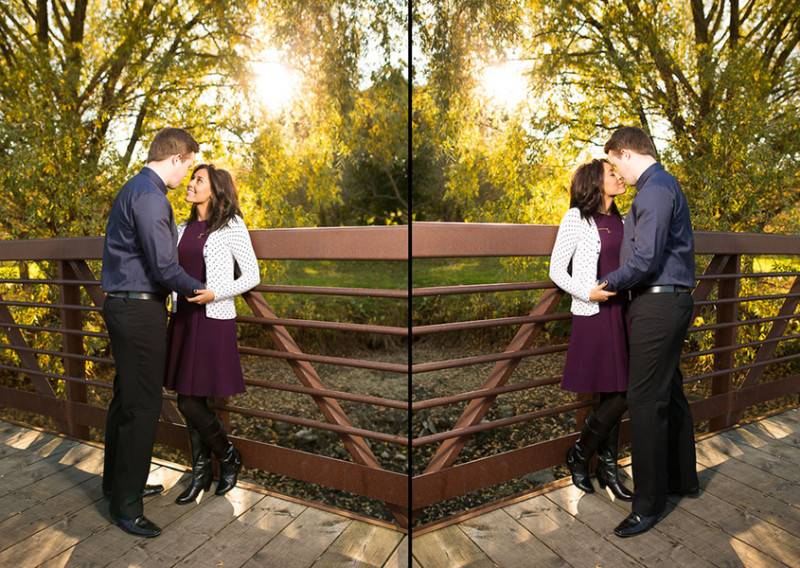 Photographer
What did you want to portray in their engagement shoot?
The intimate relation between the couple and their love for each other in a candid natural-looking way.
Why did you choose the location?
The Arboretum in Central Experimental Farm, Ottawa is such a magical location year-round. Its numerous mature trees, ponds and bridges, and vast open space is the perfect backdrop for outdoorsy couples. The place comes alive in the fall with so many different colors.
What inspired the outfits for the engagement session?
Our fashion-savvy couple chose an urban-inspired outfit reflective of their lifestyle.
How did you tell the couple to feel at ease with all the posed shootings?
This couple was a breeze to work with and needed minimal directing. We simply asked them to ignore us and think they are on a date instead of a photoshoot. 5 minutes into the shoot and a few test shots later they knew exactly how to pose for that natural candid look we love.

Vendors
Photographer:  Kandid Weddings Photography
Other Location:  Central Experimental Farm