Erin and Adam's love was so apparent to everyone there that absolutely no-one doubted that they were meant to share their remarkable love their entire lives. There's so much with this outdoor wedding that was just spectacular. The gorgeous dress, the sweetest parents, the sunset images – we could go on and on about the amazing details of their outdoor wedding. You'll have to check out the photos below to see!
Extra Special Details
The venue. The wedding took place at Erin's family farm. The big tent was up and the houses were gorgeous.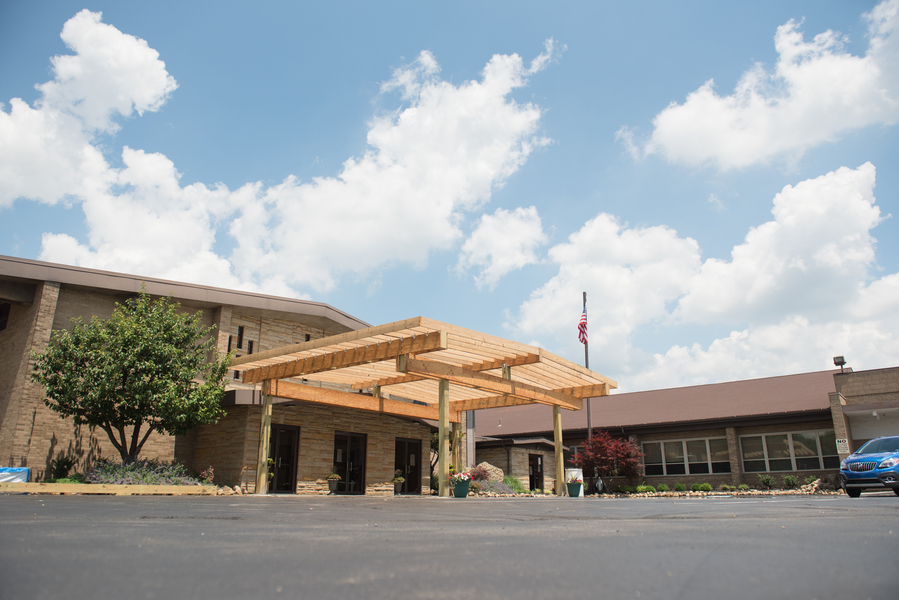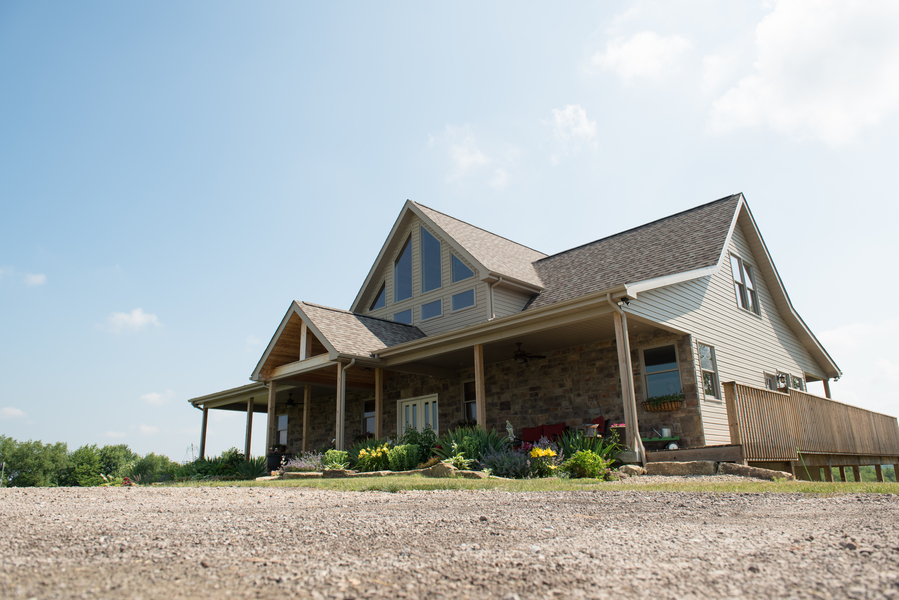 The DIY Projects. They planned every little detail for they didn't have a wedding venue or a party planner. The couple did a lot of DIY work including all of the place card holders and the logs for the cookie table, the wooden boxes for the centerpiece and the number logs for the centerpiece also. They made the sign their son carried down the aisle.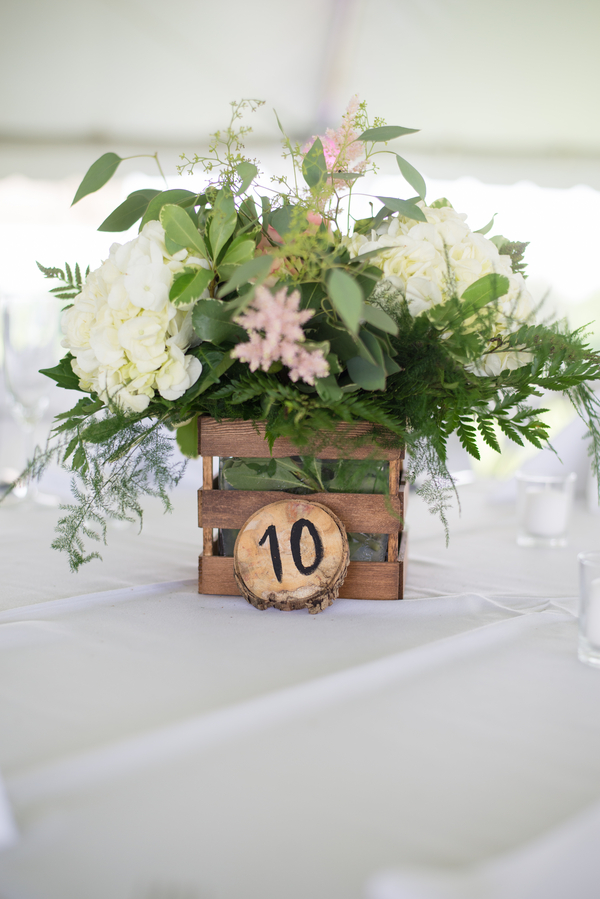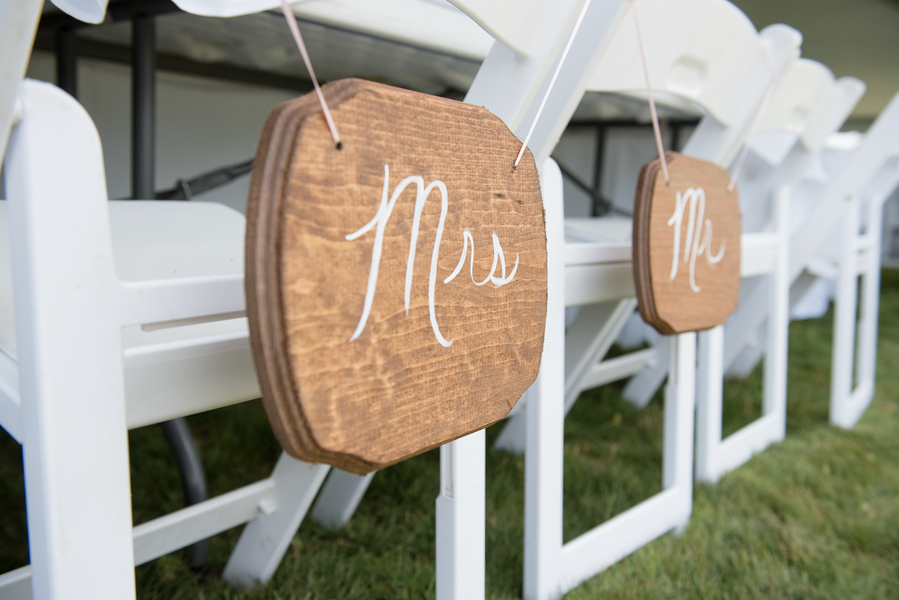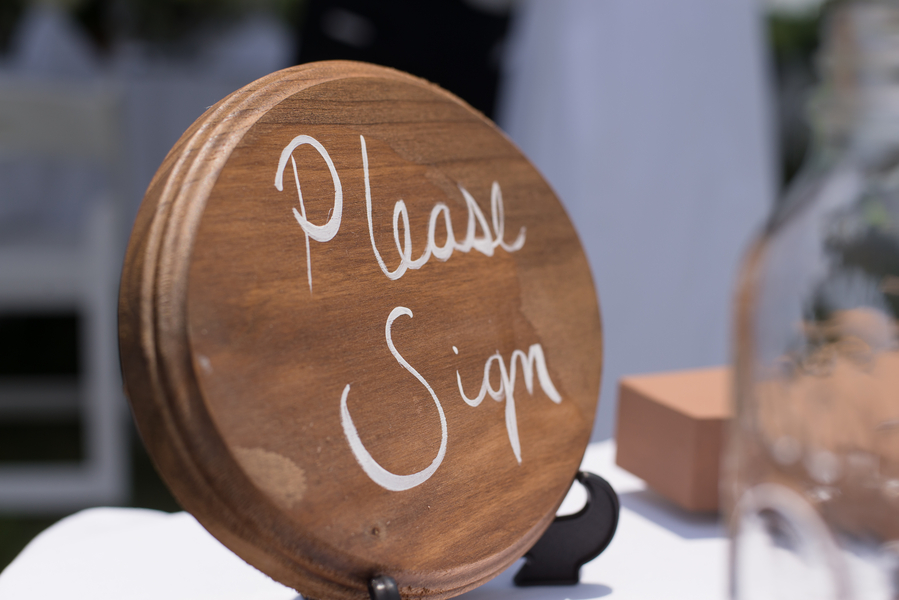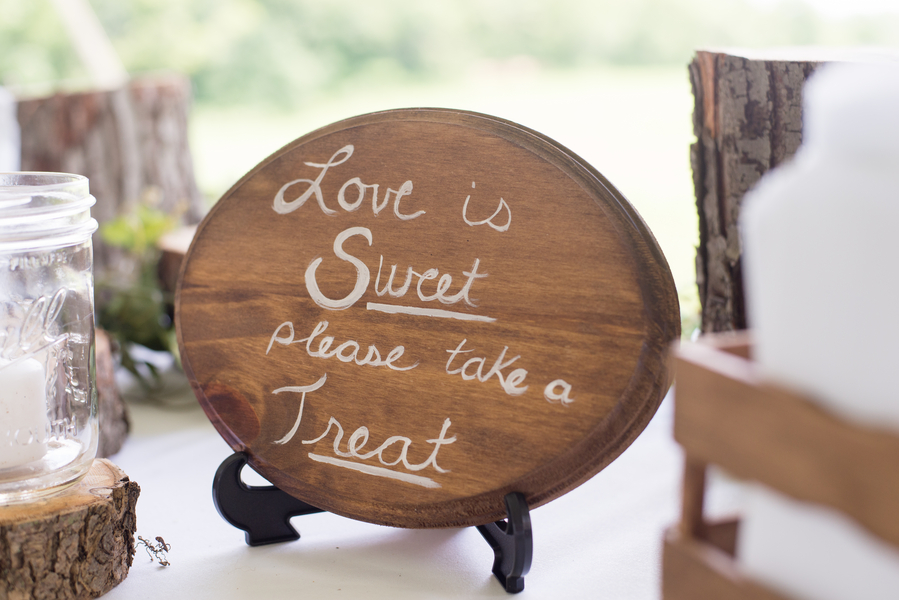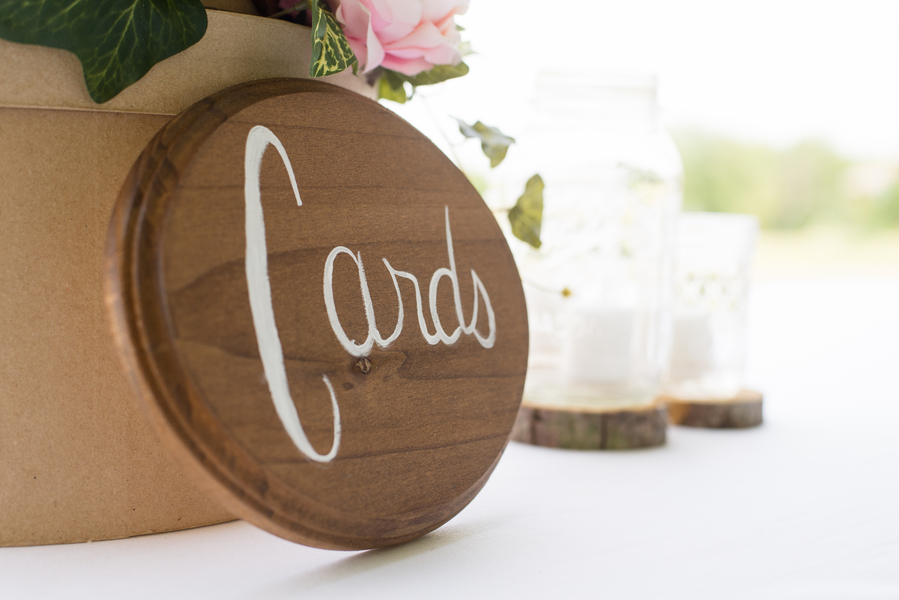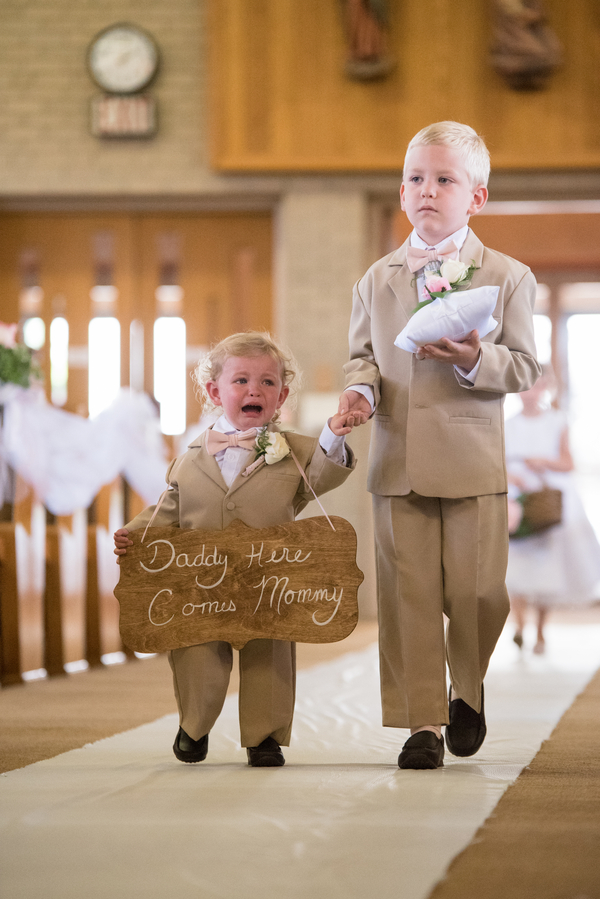 Tips From The Bride
You might want every detail of the wedding to be perfect every bride does but the day of the wedding you won't realize if you didn't get that one little detail exactly how you wanted it! Enjoy the day it's goes by so fast!
Money Matters
Wedding Budget: $20,000 – $45,000
VENDORS
Photographer:  Schneider Family Photography
Caterer: J&J Catering and Fundraising
Jewelry: Lisa Marie Kotchey Design, LLC
Dress Store: Sorelle Bridal Salon