Here is one dreamy wedding in a lavish forest. Full of creative autumn inspired DIY's – from the table settings, vintage cards suitcase, and plank signs, Erin and Jarod's wedding felt magical as if they were in wonderland. To finish the entire look with the autumn feels, deep red and bright orange floral bouquets were everywhere. But unlike Alice who was asleep in her entire fairy tale, Erin and Jarod were happily hustling and bustling in theirs. Congratulations, love birds!
The Album Story
Erin and Jarod were married on in a quaint little forest venue, near Eugene, Oregon. Despite rain on the wedding day, everyone stayed fairly dry, thanks to the large tree cover. Their ceremony and reception were both intimate, with less than 100 guests in attendance.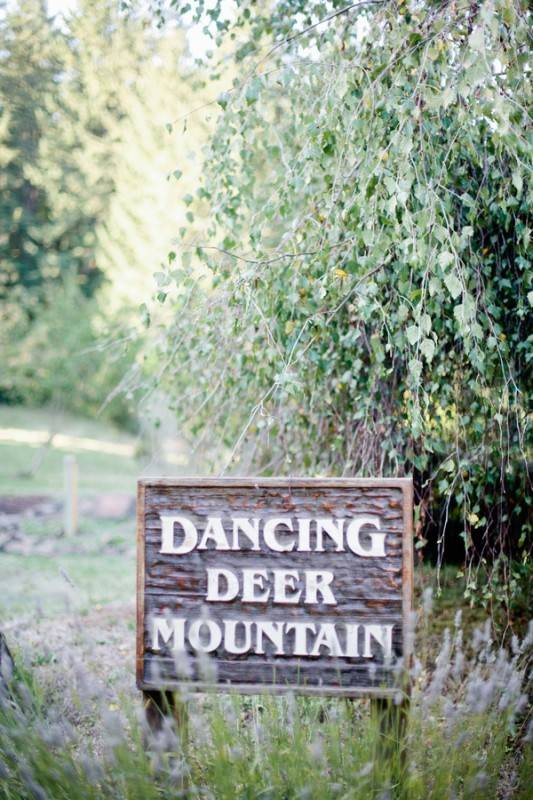 Wedding Outfit Inspiration
Being that the couple got married in the fall, they went with traditional autumn colors of red and orange. The bridesmaids wore red dresses, with the groomsmen in matching red ties. Jarod wore an orange tie and the flowers throughout the event were red and orange.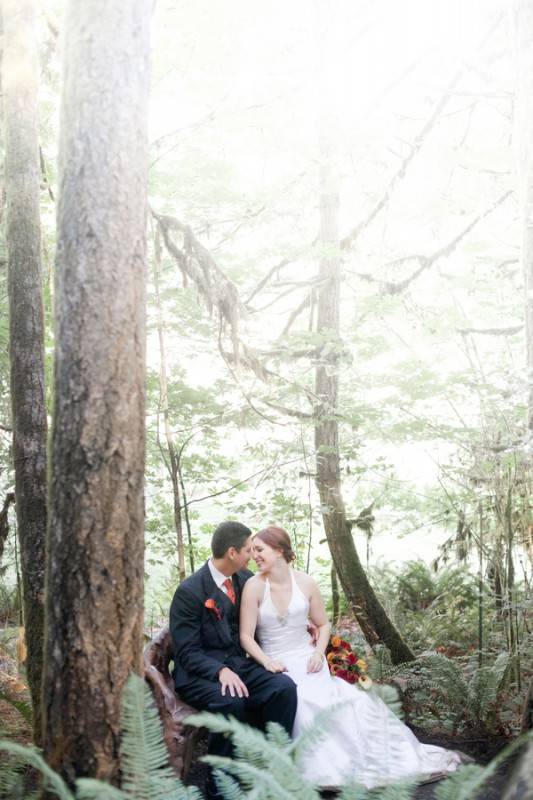 The Do-It-Yourself (DIY) Projects
Instead of hiring a catering company, family members of the bride and groom brought in and set up food for the reception. All of the table settings were DIY projects, as were the details on the card/gift table, including a vintage suitcase and candle votives with fall leaves.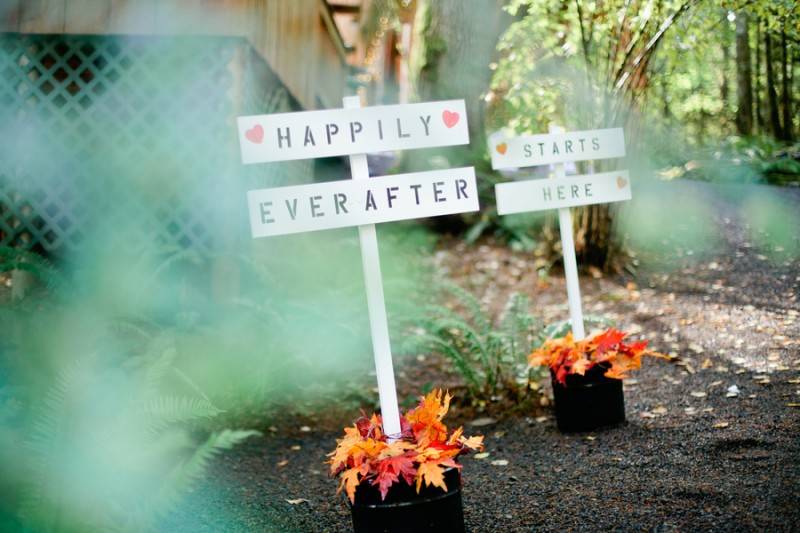 Highlights From the Ceremony and the Reception
Erin and Jarod's daughter was a flower girl and at an age barely old enough to walk, she stole the hearts of the guests. I loved watching all of the little kids dance and run around at the reception.
Favorite Part of the Day
Bride and groom portraits were my favorite part of the day. Not only did it give us a chance to explore the property at Dancing Deer Mountain, but I love it when the couple can get away from the hustle and bustle of the wedding day, even if just for a few minutes. It's sort of a chance to catch their breath and bask in the fact that they are now married.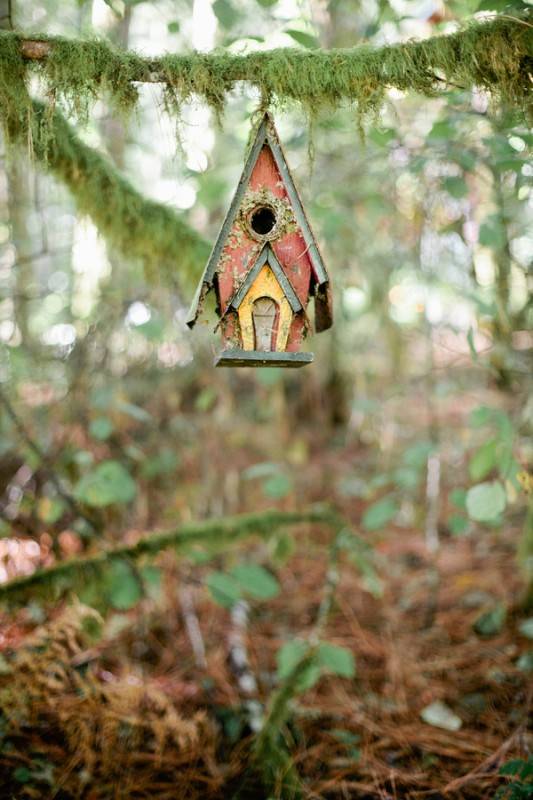 The Theme
Their theme throughout the day was just fall and love, or as I like to say, "fall in love."
A Memorable Moment
During the ceremony, Erin and Jarod took time to acknowledge both Jarod's daughter and the baby they have together. To celebrate their official family status, they did a sand ceremony.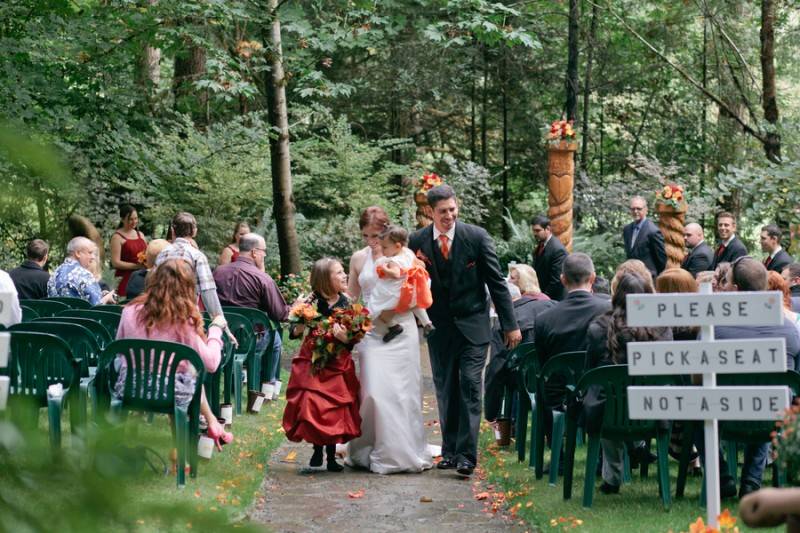 VENDORS
Photographer:  Kel Ward Photography