Plain white rocking chairs, up-cycled old records, polka dot dresses and suspenders, ballet flats, and lastly, coca- cola which is the undisputed soda ever existed. Yup! These are the things perfect for a retro themed engagement shoot for couples who would love to take themselves away from the 21st century. Corresponded with the peaceful ambiance of the Up the Creek farms, nothing could ever go wrong with every click of the camera. How about this for your future engagement shoot, yes?
The Theme
Country Retro 50's Styled Engagement Session. Couples who have a love of style and unique wedding photographs would definitely adopt this theme.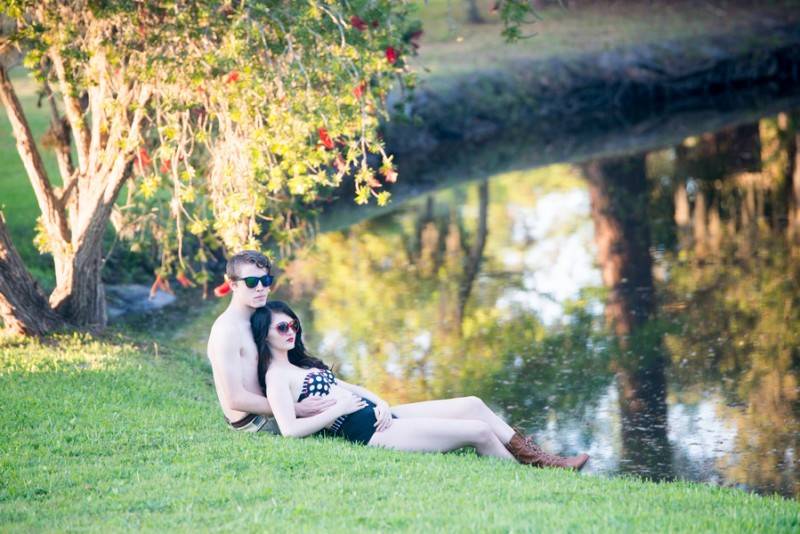 Wedding Decor Inspiration
With it's rustic styled barn house and quaint country feel, Up The Creek Farms was the perfect tranquil setting for our 50's retro styled engagement session. The venue is owned and operated by Jessica Tuten who returned to her childhood home in 2013 with a vision and turned this large piece of property into one of the most upscale and beautiful wedding and event venues on the space coast! (Notice the rocket launch in the photo of the bride & groom's bed and breakfast rental! This photograph was not planned but was quite a surprise !). Gorgeous venue, perfect weather, poised and photogenic models…a photographer's dream! After A While Crocodile, a local invitation and sign vendor, provided save the date signs and retro records for this styled shoot which added to the 50's ambiance! Crystal & Crates evolved from Up the Creek Farms love and appreciation of all things past. Jessica believes that their vintage items can give any event, setting or photo a uniquely 'old world' feel, whether rustic or elegant, or any combination thereof!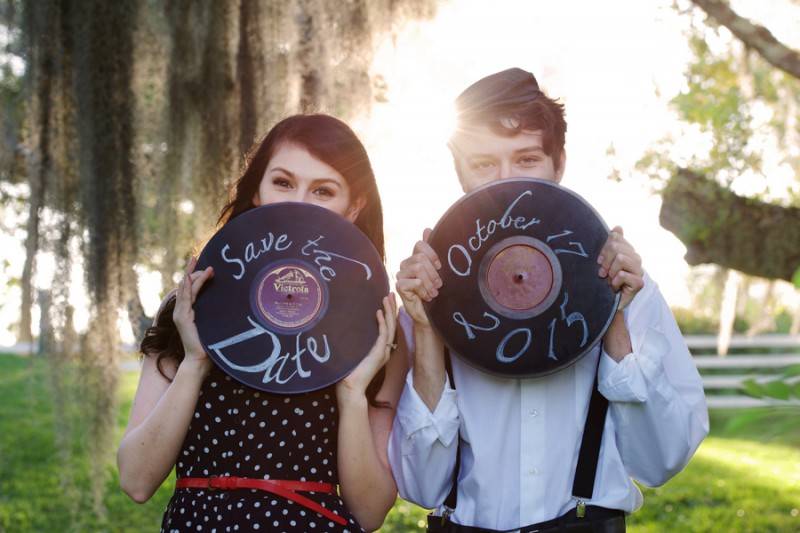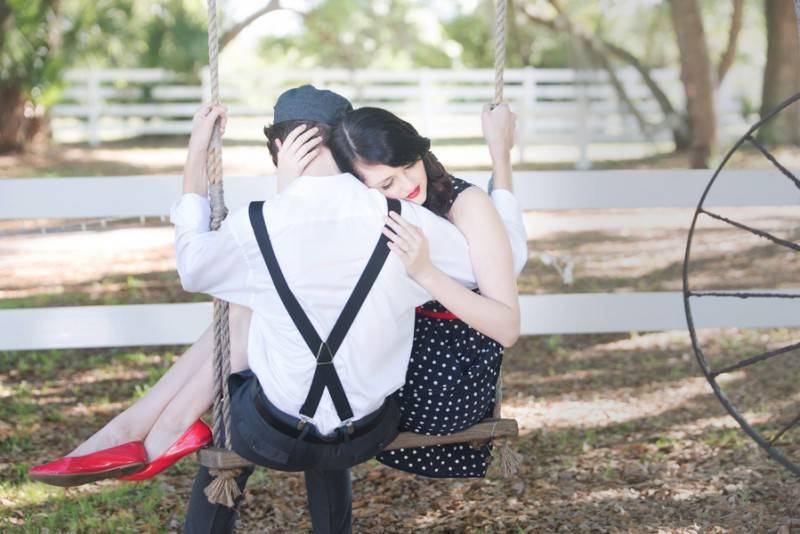 VENDORS
Photographer:  JenAnn Photography
Invitation Designer:After a While Crocodile
Hair Stylist: Christie's Fifth Ave. Hair Salon
Heirlooms and extras:Crystal & Crates
Event Venue: Up the Creek Farms