With all the very popular wedding colors of late (coral, turquoise, mustard, etc.) it has been a while since we've seen a gloriously gorgeous pink wedding! Today, we celebrate pink and if you love the color, we invite you to gain some inspiration from the following pink wedding ideas.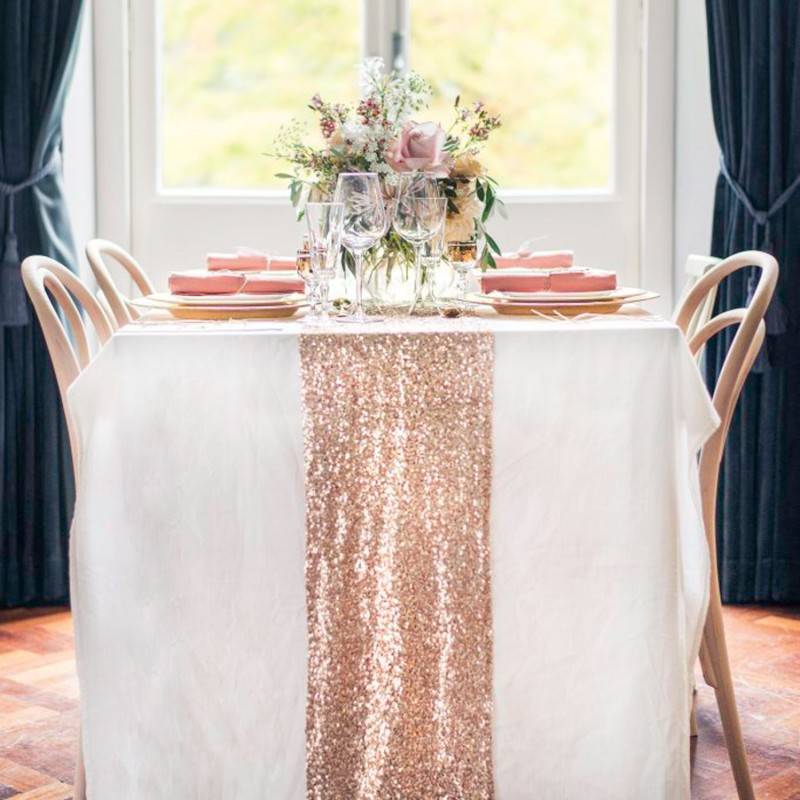 Stunning blush-pink, glittery table runners pop against the white linen tablecloth in this idea, and pink napkins and blossoms in the centerpieces tie it all together.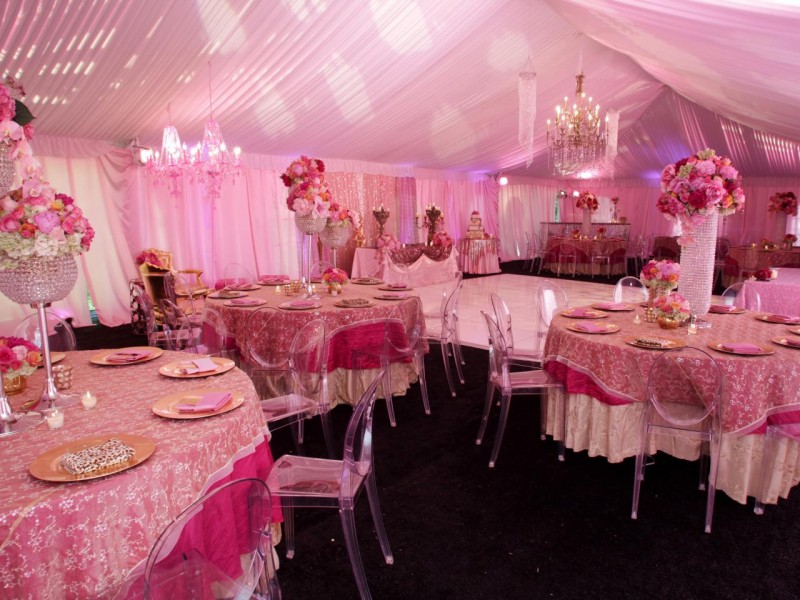 If that's not enough pink for you, this unbelievable reception space ought to do it! Shades of pink line the walls, drape from the ceiling, are layered on the tables and burst forth in blossoms from each centerpiece.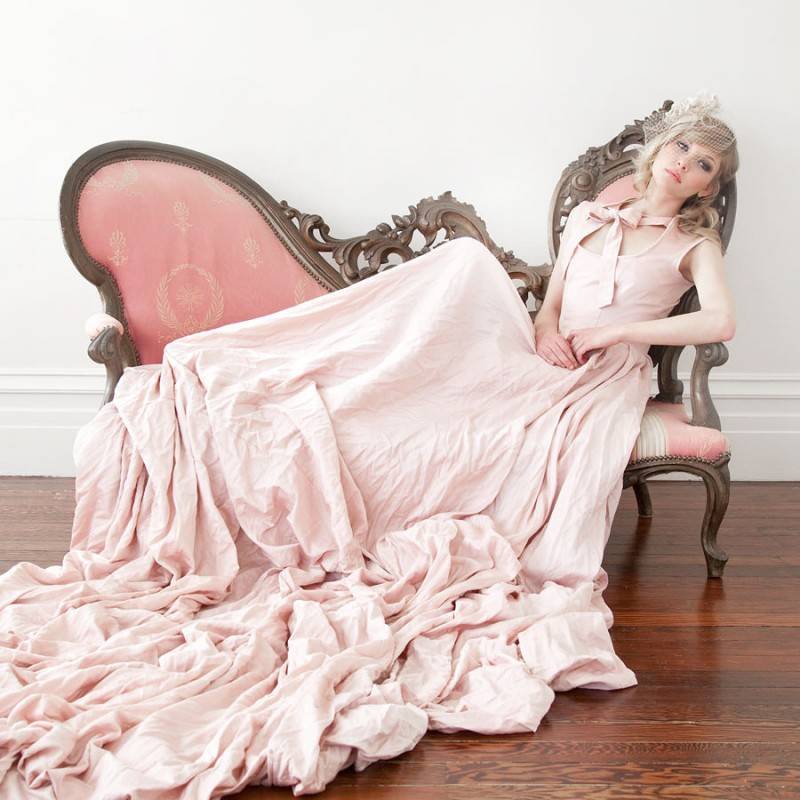 These days, brides are no longer confined to white and many have made a colorful splash by wearing colorful wedding dresses at their own wedding. We love this pink one with a charming bow at the neckline and loads and loads of fabric.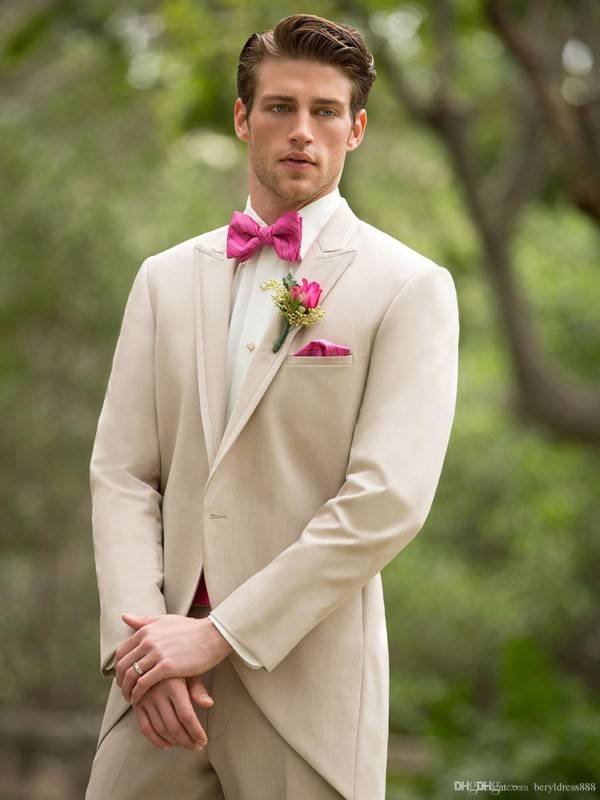 Of course, the groom must match his lovely lady, so ladies, we give you this. How dapper is this groom in his champagne colored suit and pink bowtie? Stunning!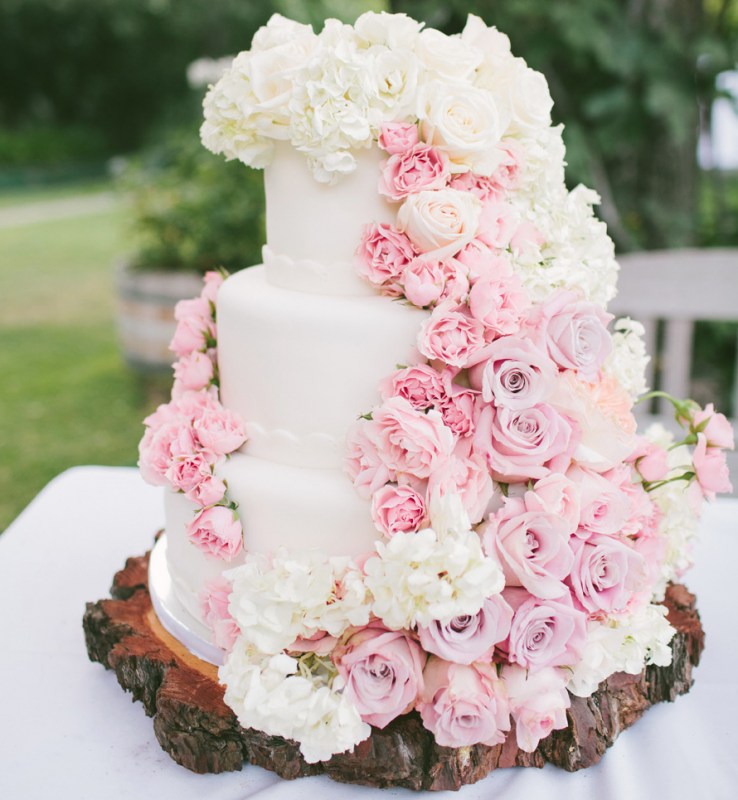 Few things are more beautiful than pale pink flowers cascading down a simple white cake! We love this look and it's perfect for a pink wedding.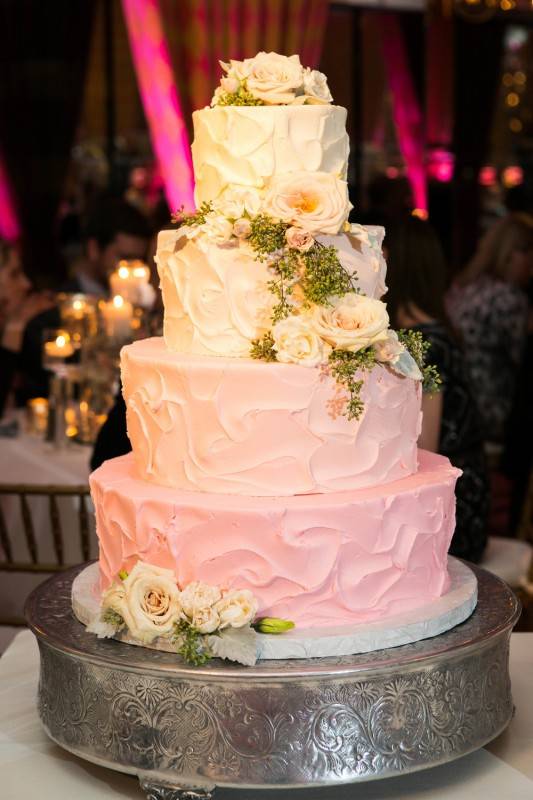 Of course, if that's not quite enough pink, there are other options, like this breathtaking pink ombre cake…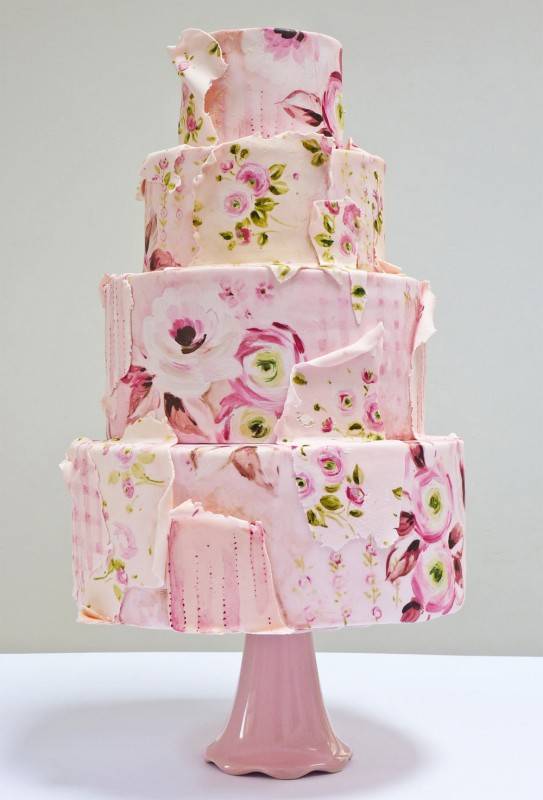 …or this unbelievable shabby-chic hand-painted wedding cake…
…or you can go for something slightly different like this unbelievable pale pink macaron tower with beautiful pink peony embellishments!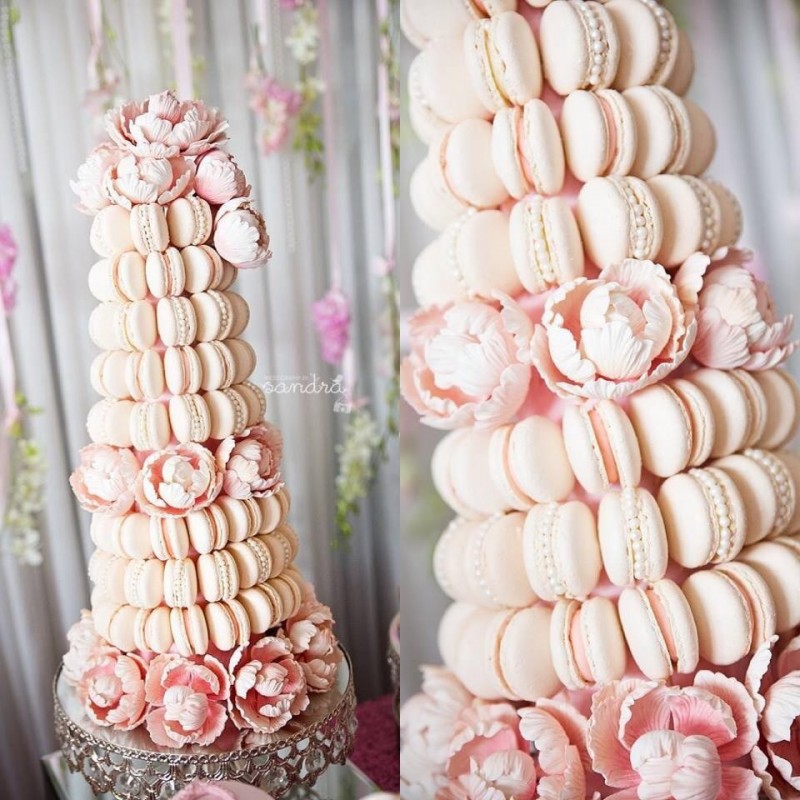 Pink invitations are a must for a pink wedding, and we love these pink letterpress invitations with gray writing from Oh So Beautiful Paper.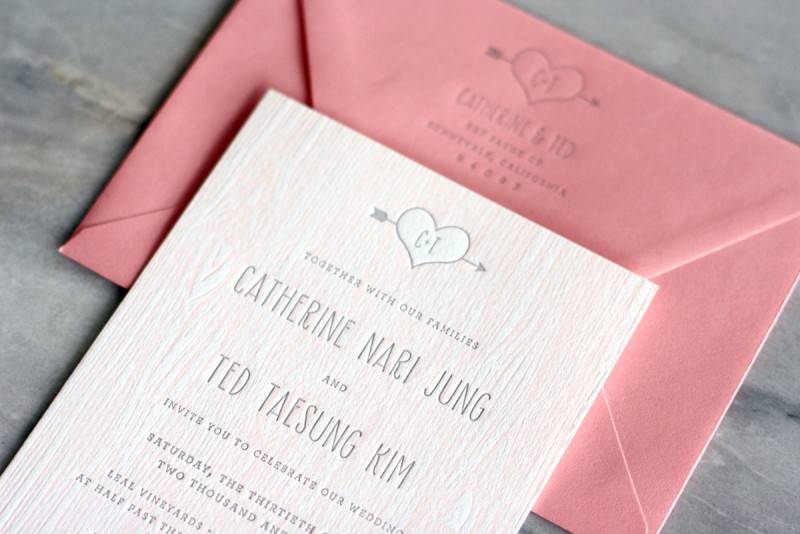 We'd be lying if we said our hearts didn't skip a beat upon seeing these rich and luxurious bridal luncheon invitations in vivid pink with gold foil accents!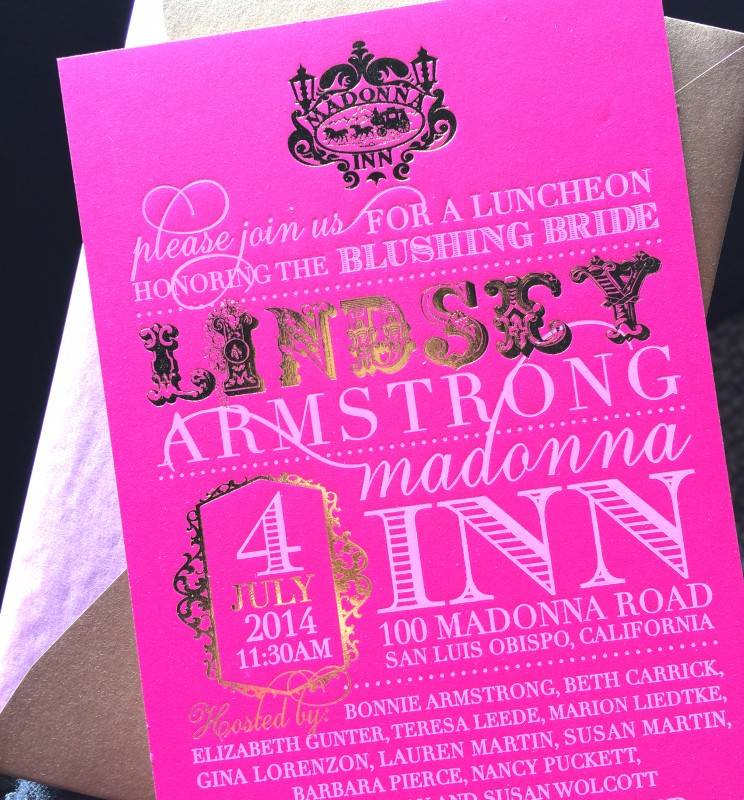 And for our absolute favorite pink wedding idea, no bride or groom can get married without their trusty ring bearer and flower girl, all decked out in pink!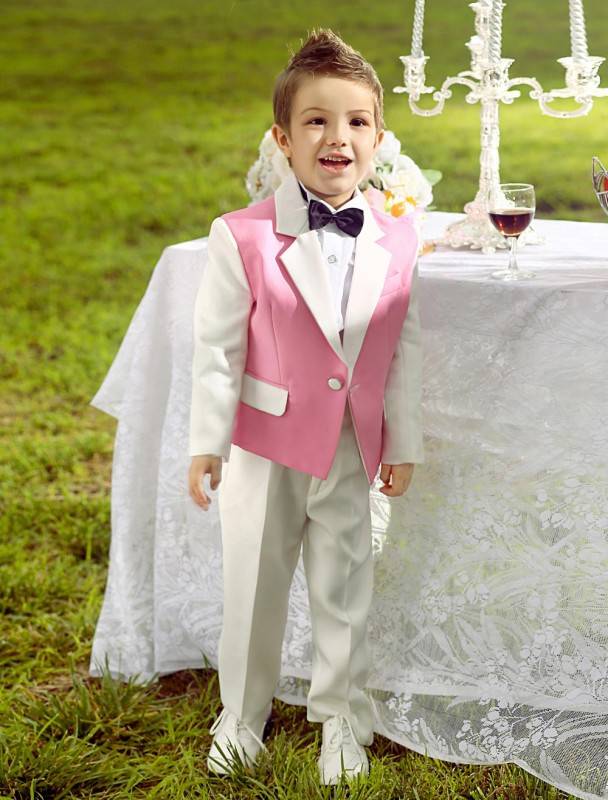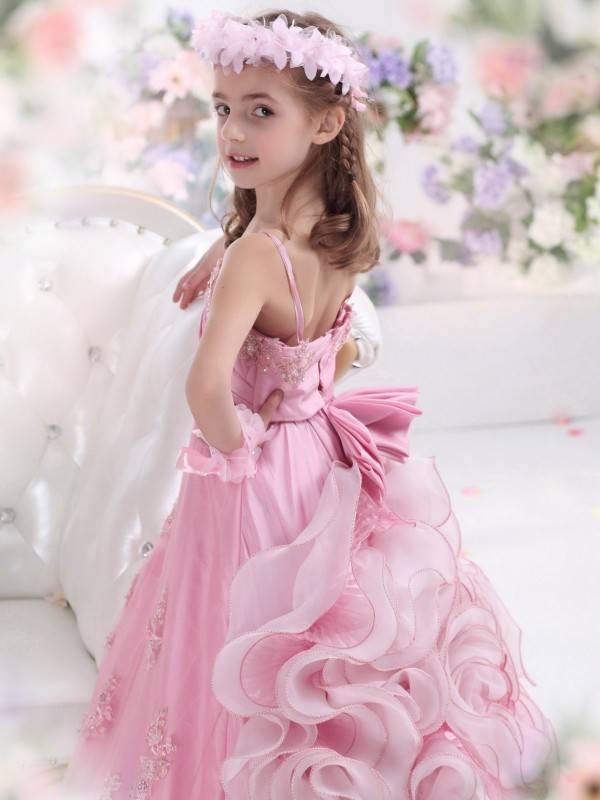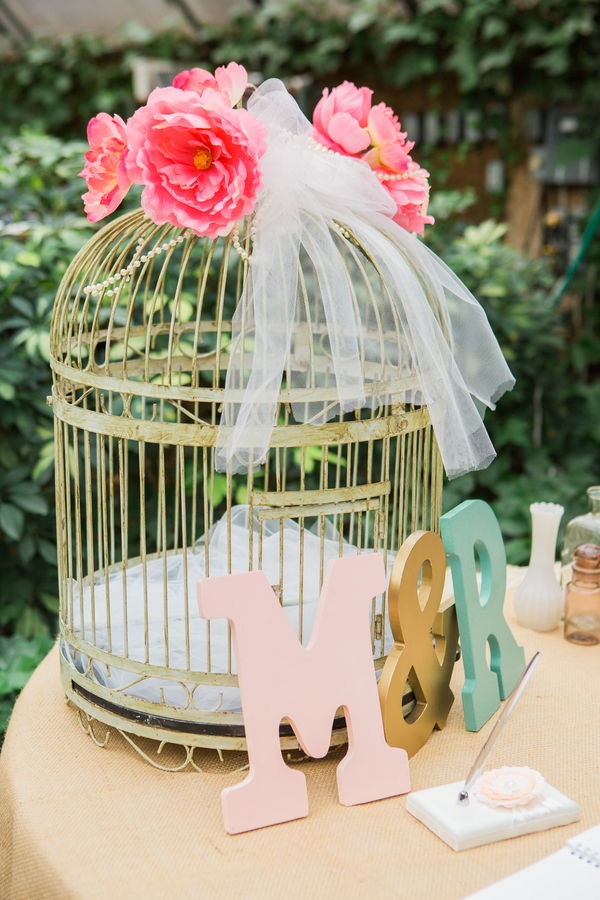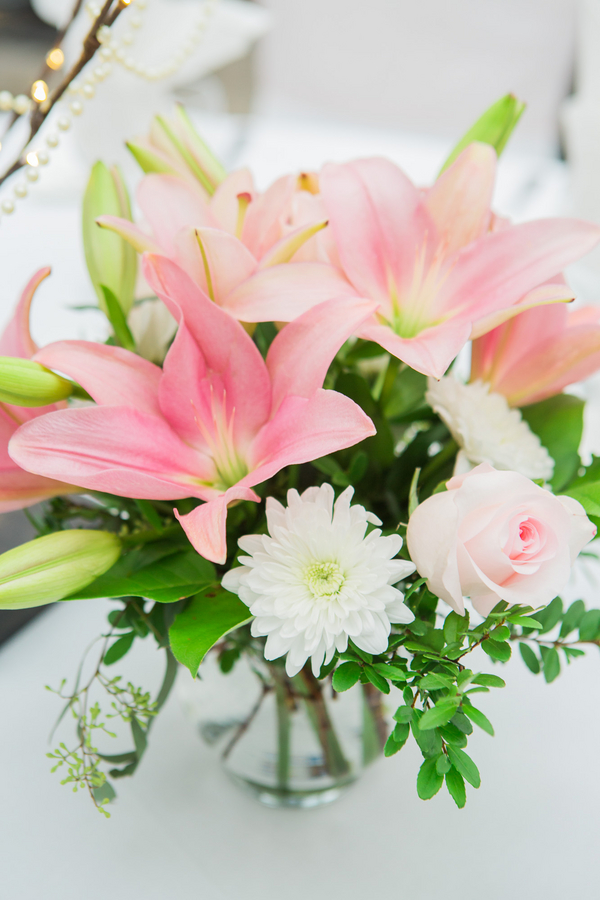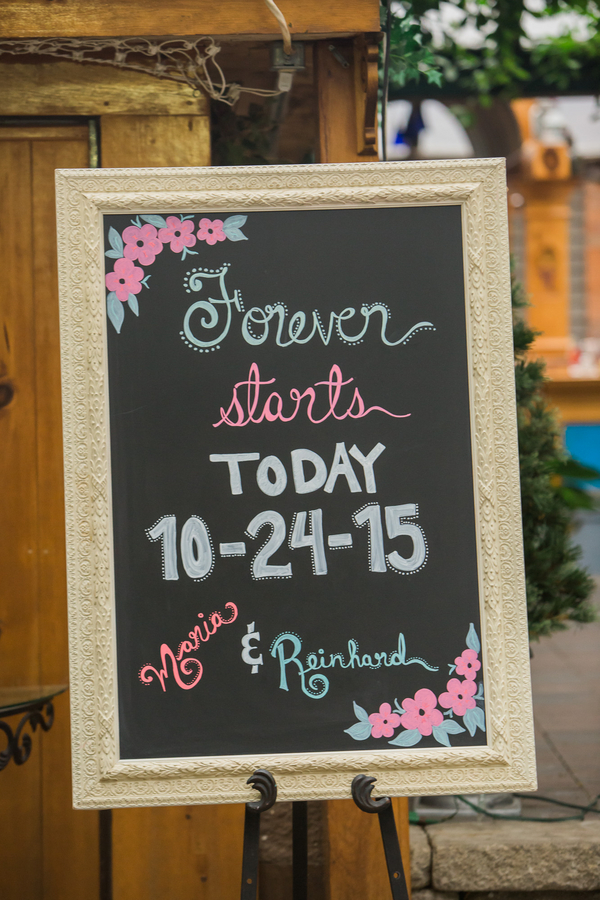 After taking a look at today's inspiration, what do you think? Would you plan a pink wedding or is it a little too loud for you? Let us know in the comments below!