New Orleans is a beautiful city filled with culture, vivid color, art, music and amazing people. They're famous for mardi gras and beignets, for jazz and for Bourbon Street. One of the most interesting traditions New Orleans boasts is their popular wedding parades. We love the celebration and joy involved in the wedding parade; how family and friends march down the street dancing and having a blast. Check out these New Orleans wedding photos for inspiration!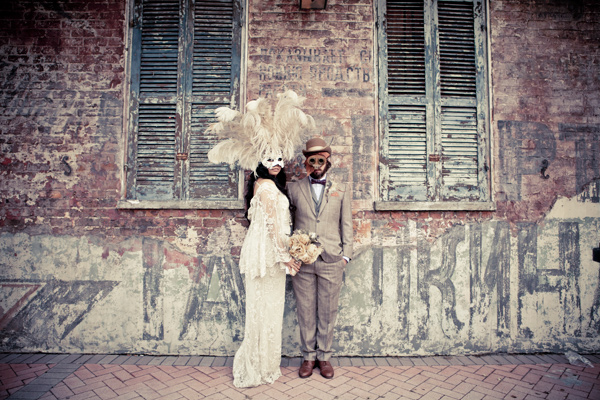 Masquerades and mystery are a huge part of the New Orleans culture and we love this wedding photo featuring the bride and groom playfully hiding behind gorgeous masks. It captures a bit of the city and it's mystery.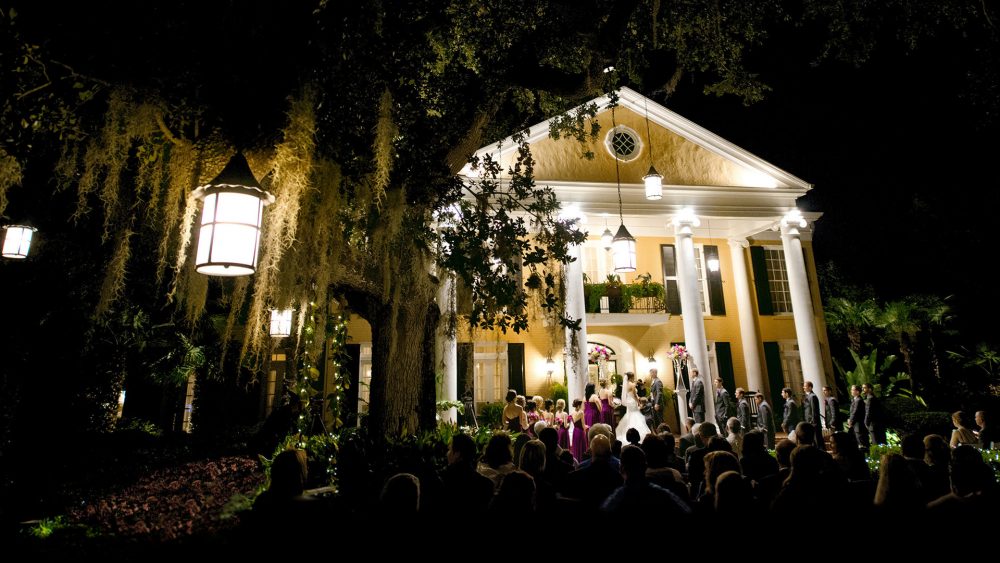 New Orleans is famous for it's shotgun-style houses which are crammed comfortably close together, but are quaint and beautiful. We love how this couple's family and friends crowded together joyfully to celebrate their big day.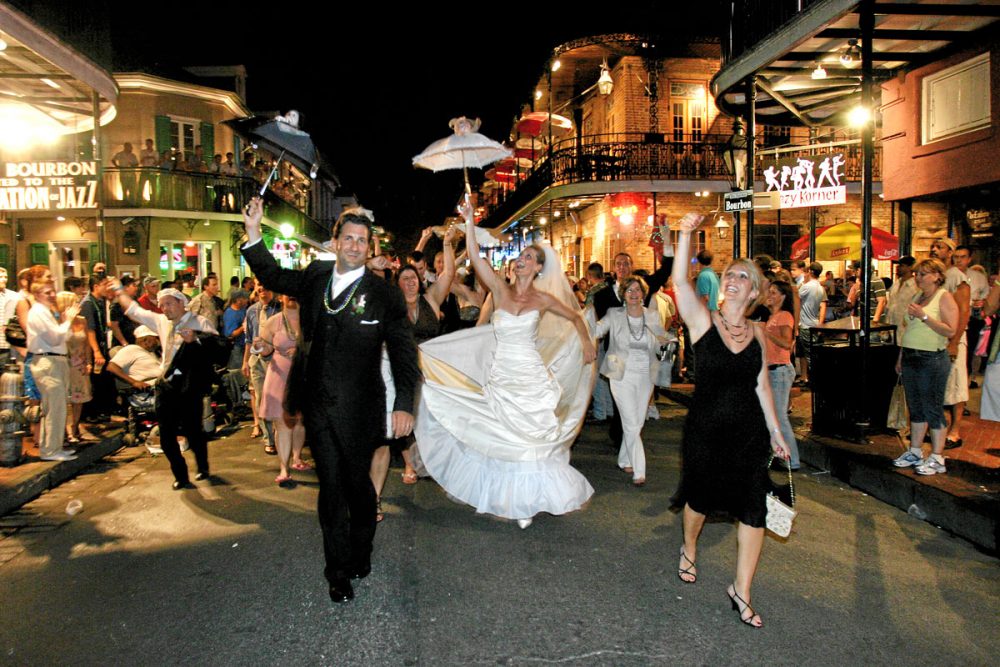 This couple is having the time of their lives in the middle of their wedding parade. Most brides hold umbrellas and march with their husbands down the street, while being followed by their guests, and of course, a live band.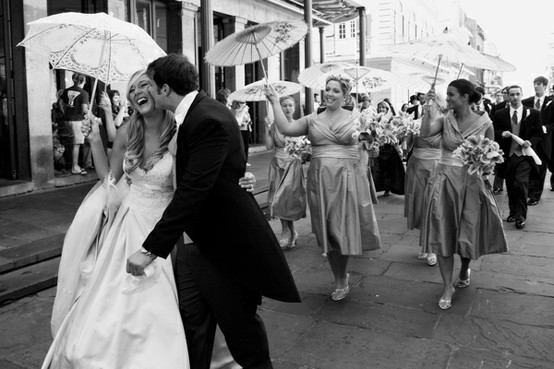 Another couple, mid-parade, is full of joy and it really shines on their faces and the faces of those they love.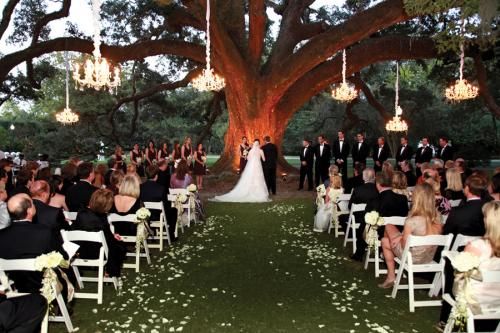 Old and beautiful oak trees pepper the New Orleans area, and hold as much culture and age as the city itself. Filled with paper lanterns, this oak tree is the focal point of the wedding (next to the bride and groom of course), and is a beautiful and natural backdrop to their big day.
These are just a few of the photos that portray the beautiful city of New Orleans and how New Orleans brides and grooms celebrate one of the most important days of their lives. What do you think about this wedding inspiration? Share your thoughts with us in the comments below.