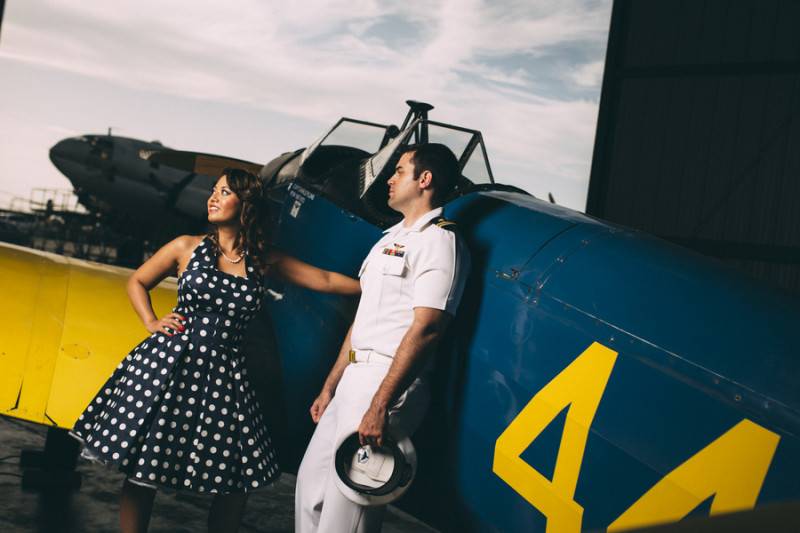 A navy Flight captain and a pretty lady in navy. What a coordinating pair! The shoot's location, Navy Aviation Museum Memorial, and the couple's outfit matched perfectly together that it might as well be a still from a movie. One I would definitely watch! Rina's taste when it comes to her engagement dresses are so on point too, the polka dotted and the floral prints provided a nice vintage vibe that went well with the aircraft displayed in the background. Congratulations Rina and Jay!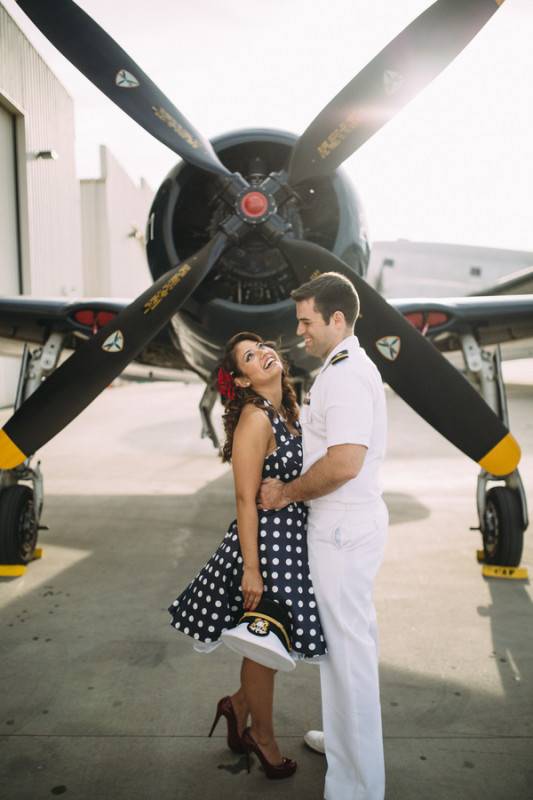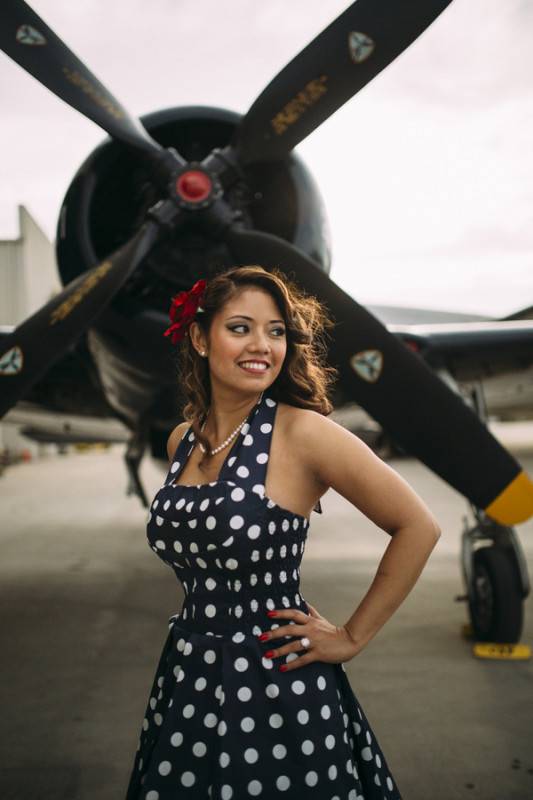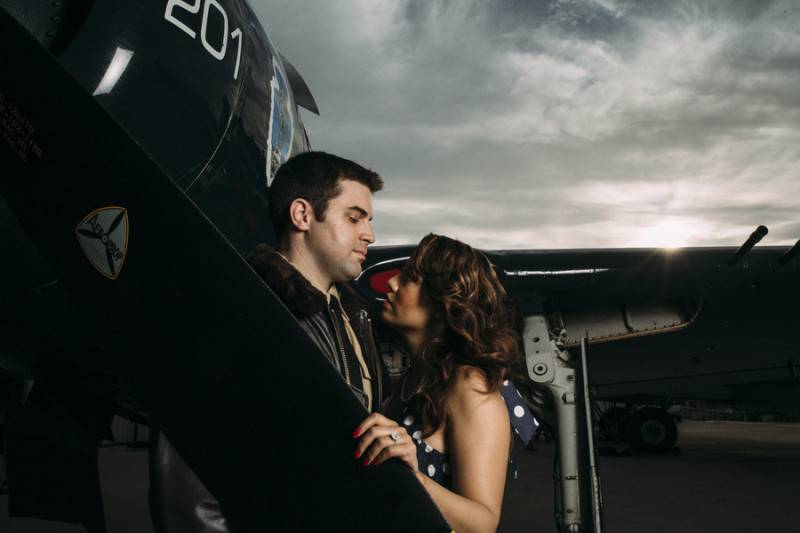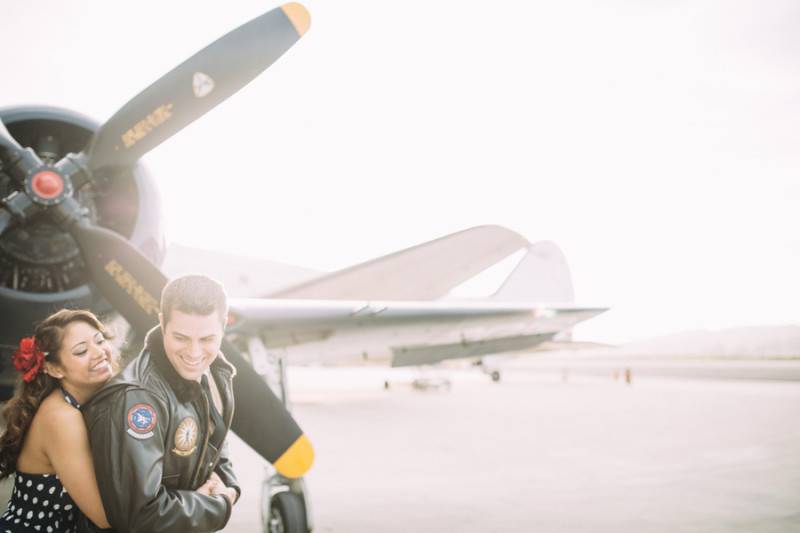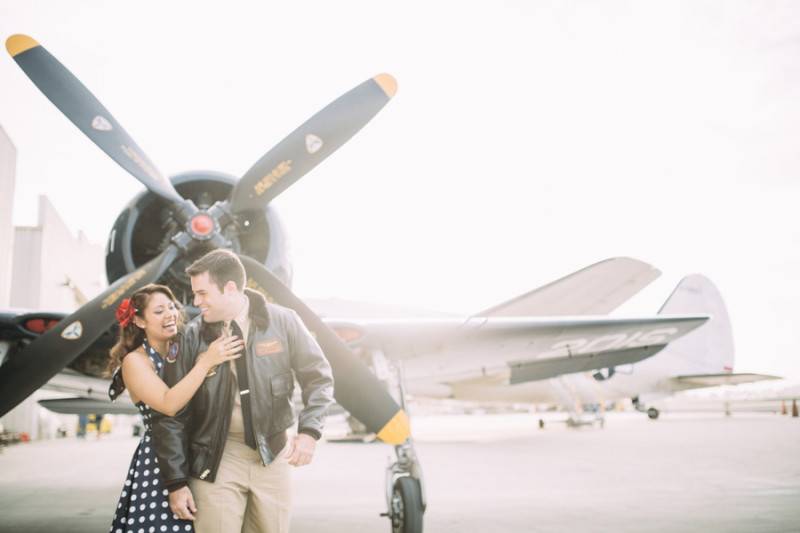 In Australia we recommend you checking TopWedding.com for a great selection of bridal outfits.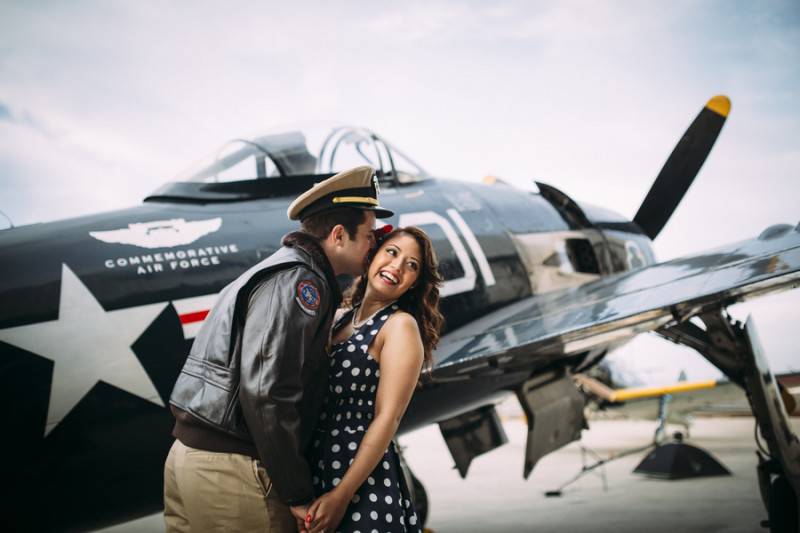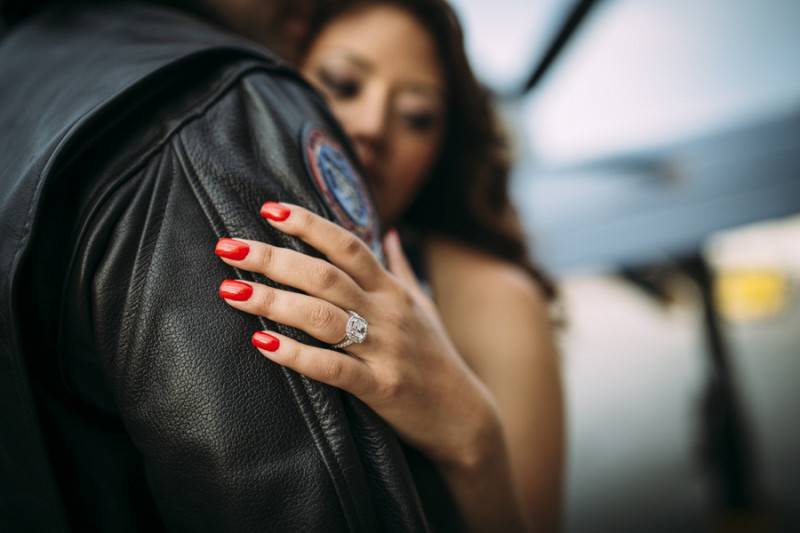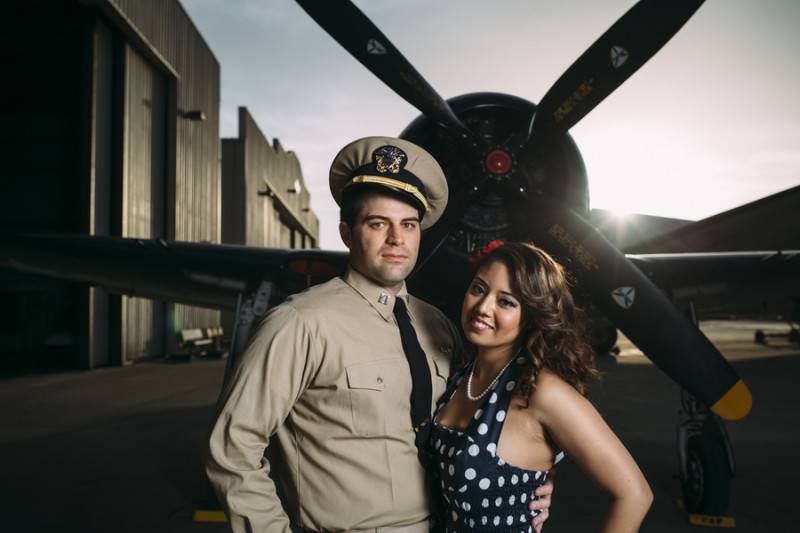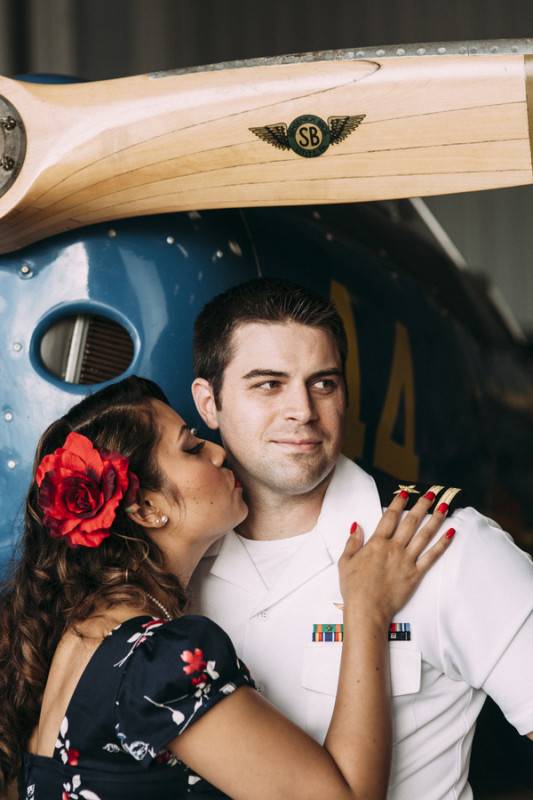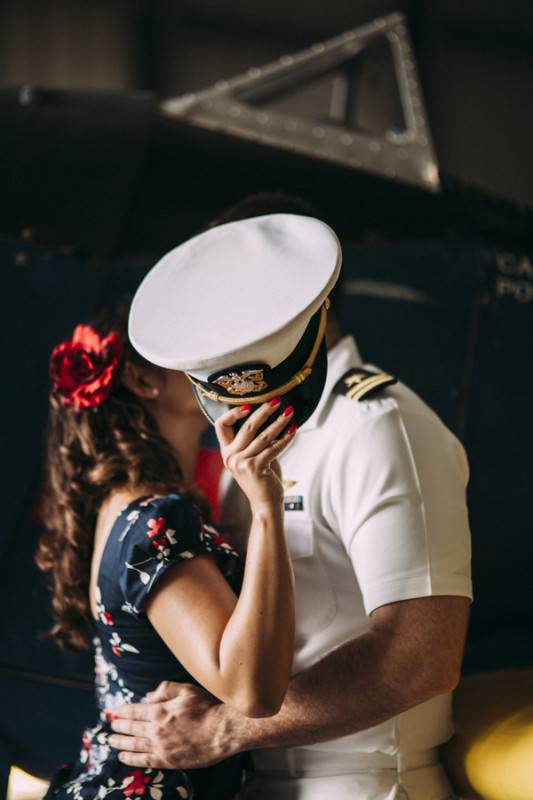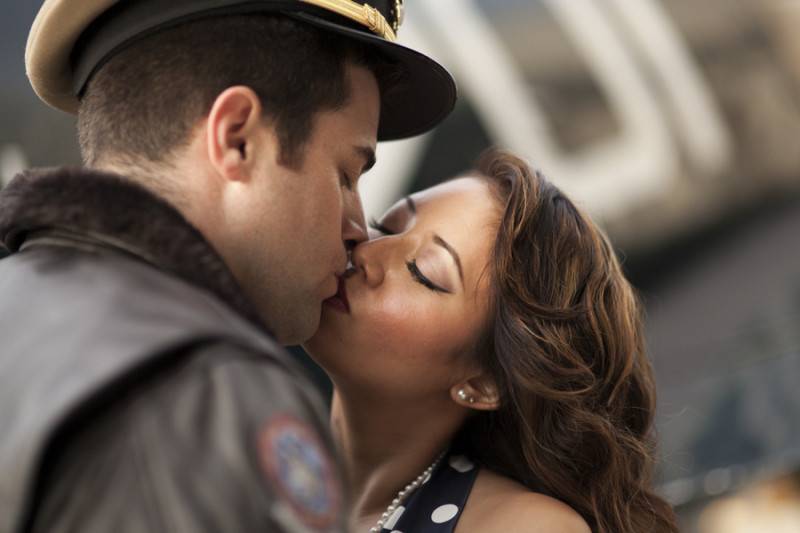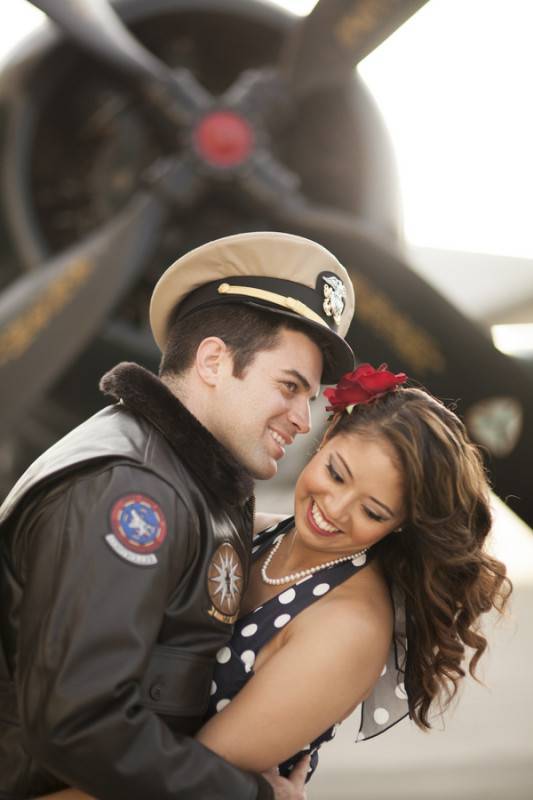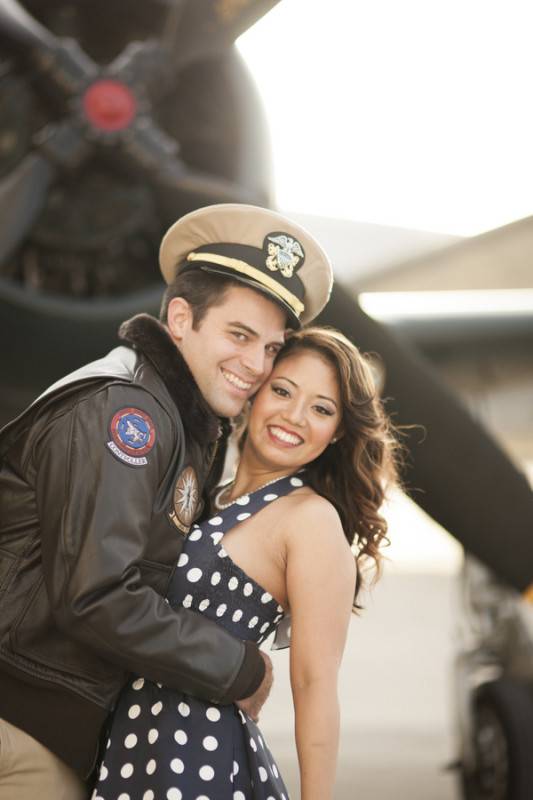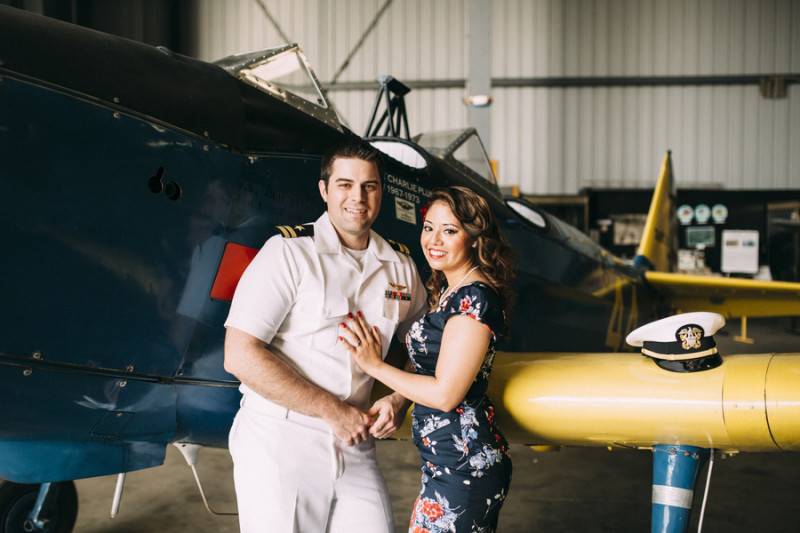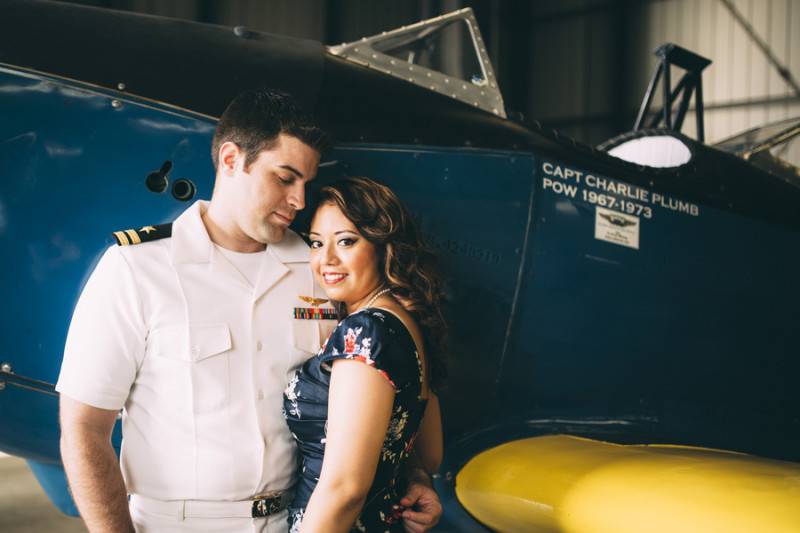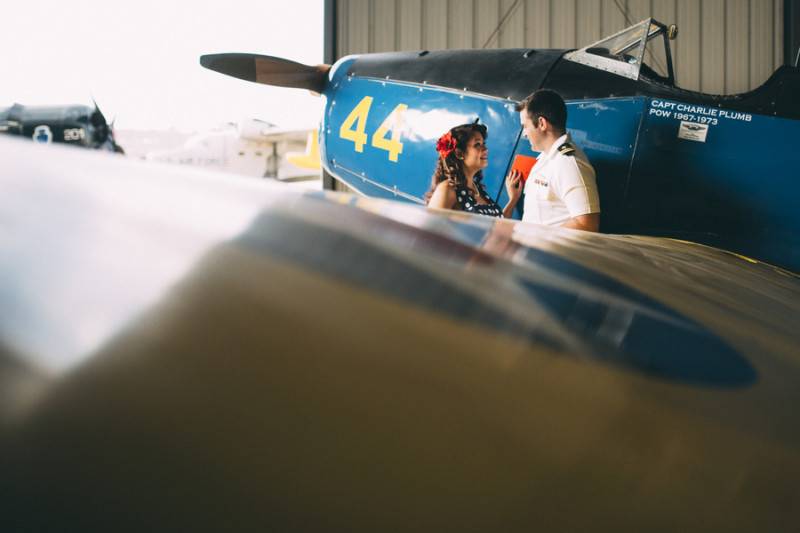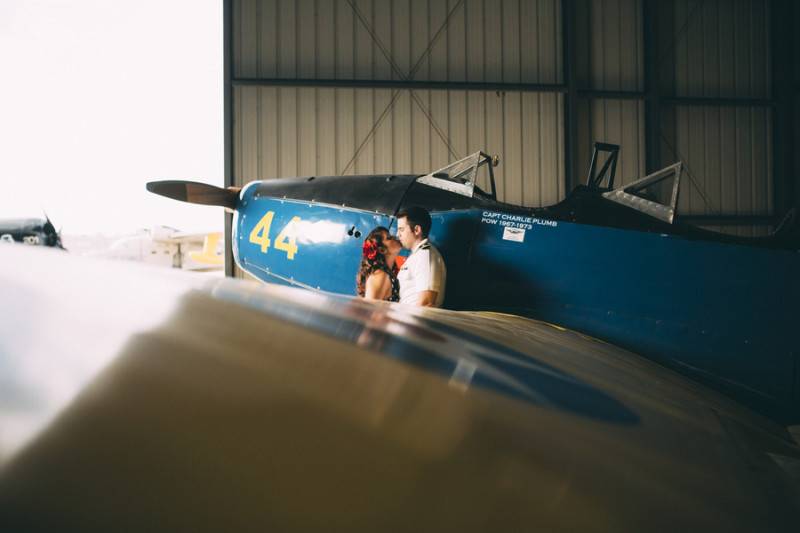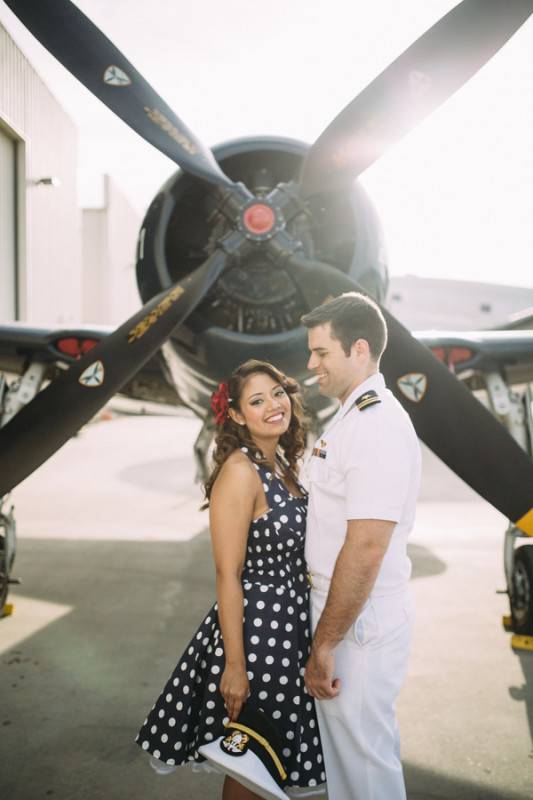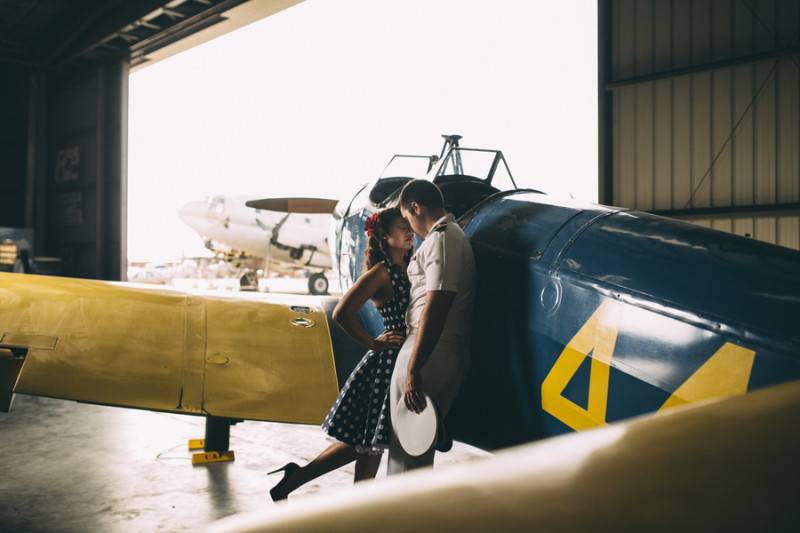 Photographer: Jay & Rina are an amazing couple! Jay Johnson is a Navy flight Captain who's madly in love with his fiance Rina. Rina wanted to encompass Jays aviation experience into a themed engagement shoot in Camarillo,Ca at the Navy Aviation Museum Memorial. We are thankful for Jay's service to our Country and honored to be a part of their engagement session.
Vendors
Photographer:  Open Iris Photography