Personalizing the details of your wedding is what planning is all about. It's great to pick out colors, cake flavors and flowers. However, you should also think about recent decorating fads. Monograms have become especially popular in recent years. They show up on everything, from coffee mugs to notebooks. Why not have them at your wedding too?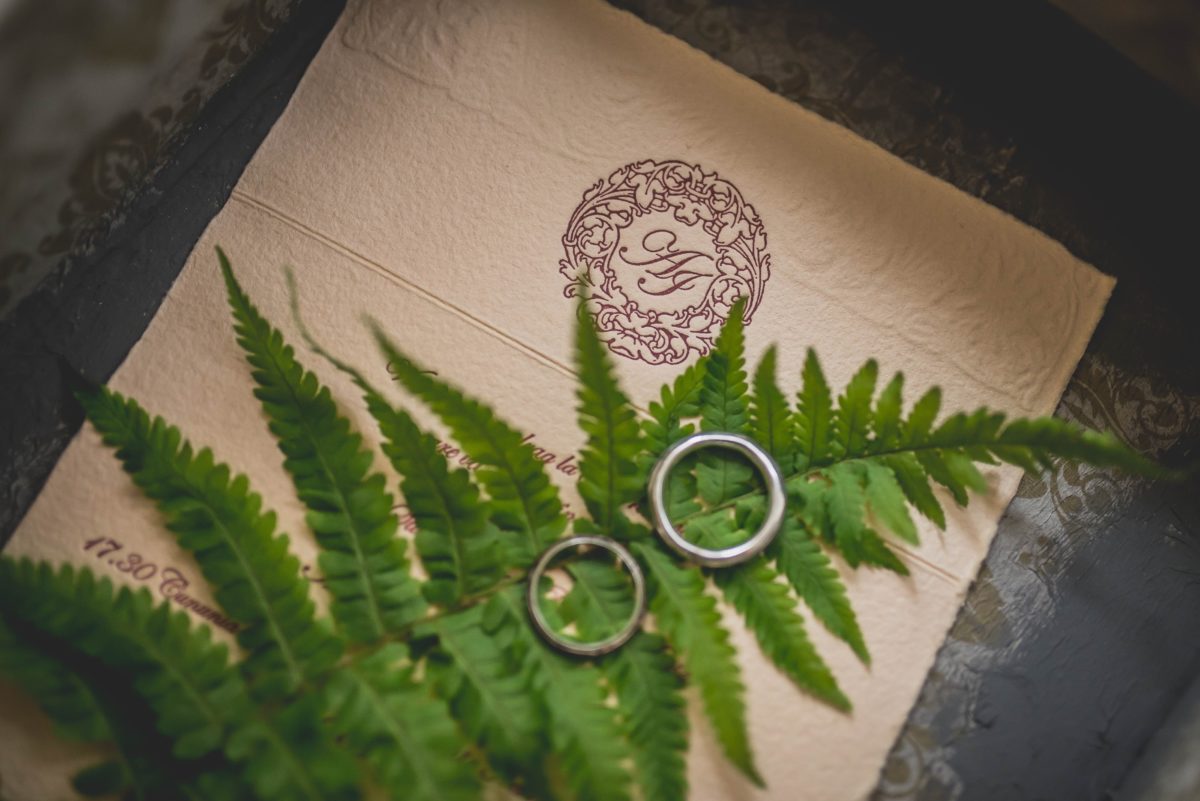 Discover eight unique ways to use your monogram at your wedding. You'll find clever and unique uses that will fit with any venue or wedding theme.
1. Embroider Your Veil
Veils come in all shapes, sizes and colors, but it's hard to find the right one. Pick out a few designs you enjoy and talk with the seller about businesses that can embroider it for you. It won't be an expensive project, depending on how large you want your monogram to be. You can also complete the project yourself by learning four easy stitches, such as the split stitch and stem stitch.
2. Personalize a Handkerchief
Weddings are known for happy tears. If you think you'll be the crying, you may want to make a hidden pocket to carry a handkerchief. Make that handkerchief prettier by getting it monogrammed. Decorate it just for your wedding, or design something casual enough for everyday use. The monogram will take it up a notch from a linen napkin to an actual handkerchief.
3. Dress Up Your Napkins
Your guests will look forward to the cocktail hour, so make it beautiful while there. Design your disposable cocktail napkins to have your monogram on them. It's a budget-friendly way to work your initials into the finer details of your wedding. Plus, they'll add a unique aspect to your professional photos.
4. Order an Etched Nameplate
The newly married couple always sits at the head table of the reception, which is a perfect place to use a nameplate. Come up with a monogram design using your future last name for a timeless piece of decor. You have several options when it comes to an etched nameplate, including brass, bronze, aluminum and stainless steel. Stainless steel is extremely durable, while aluminum is easy to acquire, making it cost-effective.
5. Create Special Favors
Brides often order wedding favors with custom designs, the perfect opportunity to use your monogram. Print it on drink koozies and bubble blowers. Or give away pastry with personalized wrappers. Monograms are flexible and should work with whatever favors you have in mind for your guests.
6. Decorate Your Desserts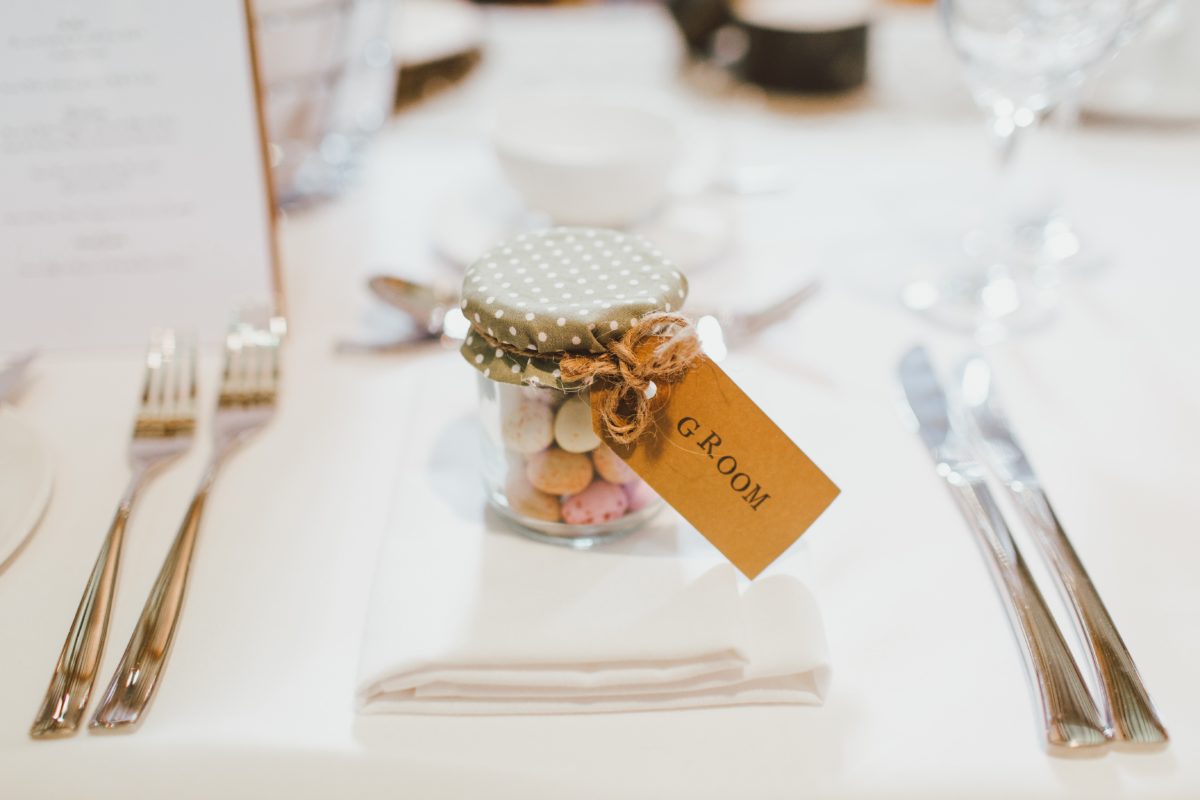 Are you asking a bakery to make all your wedding desserts? If so, ask them to put your monogram on things like cookies, cupcakes and tarts. Some may include the design at no extra cost, which makes the decadent desserts even more delicious. If extras are out of your price range, learn to write your initials in chocolate, a tasty touch to any design.
7. Add a Send-Off Touch
Planning on having a wedding send-off at the end of your big day? Include your initials in the process. For example, order monogrammed bubble containers or boxes of sparklers. Guests can then take the items home as an additional favor.
Come Up With a Design
It's hard to figure out what you want to be monogrammed if you don't have a design in mind. Come up with various versions of your initials to decide which you like best. After that, it'll be easy to see how it fits into your wedding.