Still pinning your way towards your dream wedding but the mainstream palettes and themes are too boring for you? If you want something quirky but has all the essentials then we've got something special for you today. How about this metal and paper themed wedding of Jason and Emily at the Art Gallery of Alberta. This wedding not only showcases the beauty of modern flair but offers the luxury of urban elegance in a more affordable range. The fusion of polished metals and paper is unusual but it works! You'll surely love this set taken by Daphne Chen Photography, so go on and take a look see.
We're All About the Details!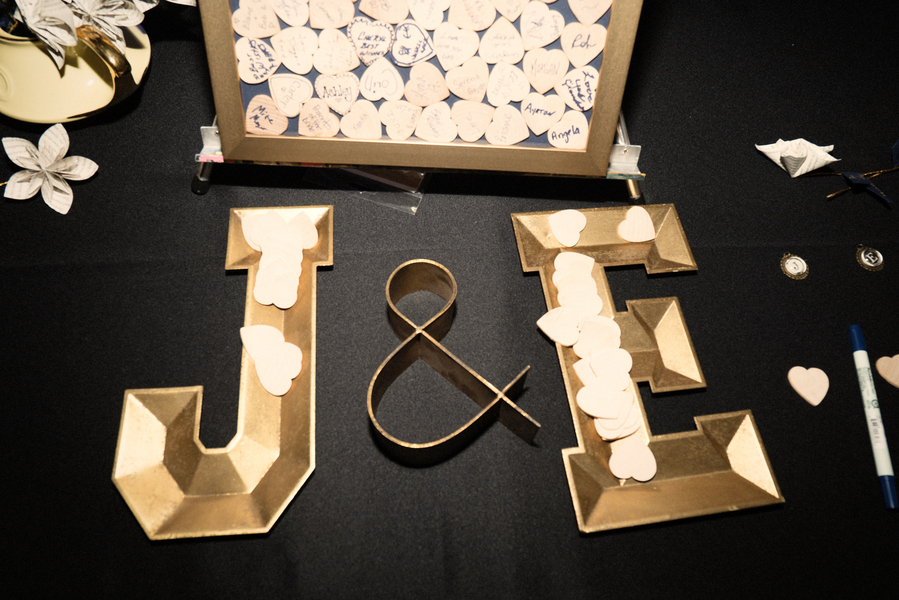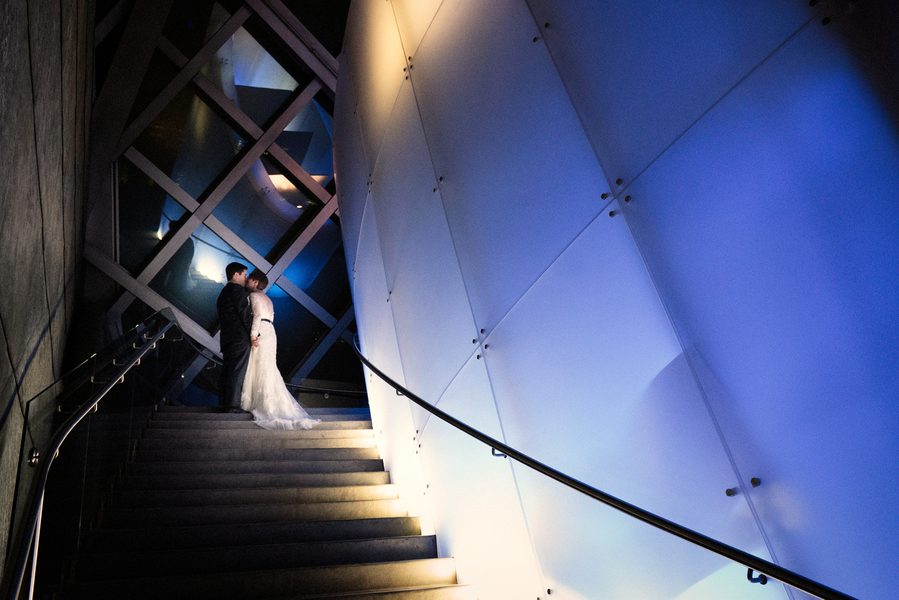 Art Gallery Reception
A famous gallery with almost 6000 works of art that include historical and contemporary paintings, sculptures, installation works and photographs, the Art Gallery of Alberta is a suprisingly gorgeous location to host your wedding. Intimate and well embelished, your wedding reception will surely be creatively dramatic.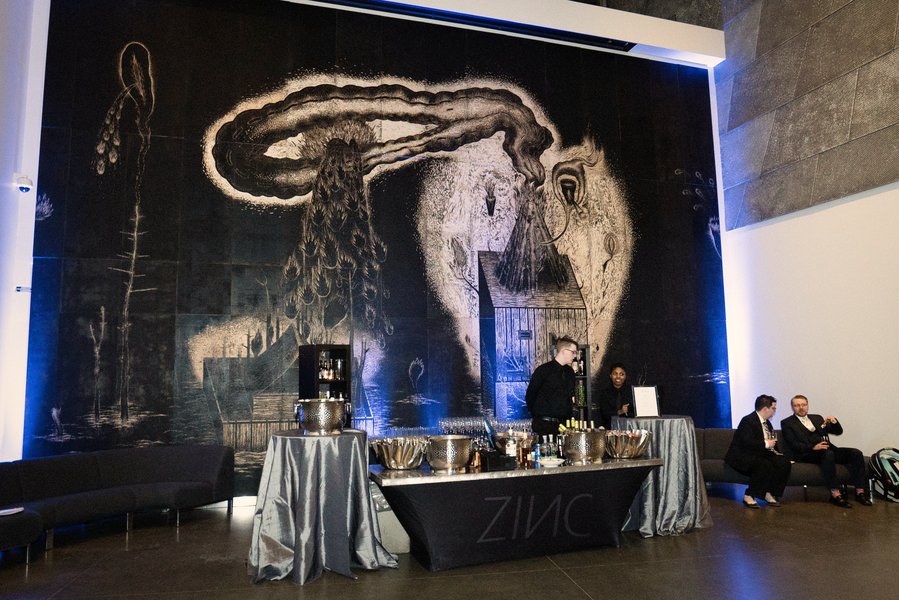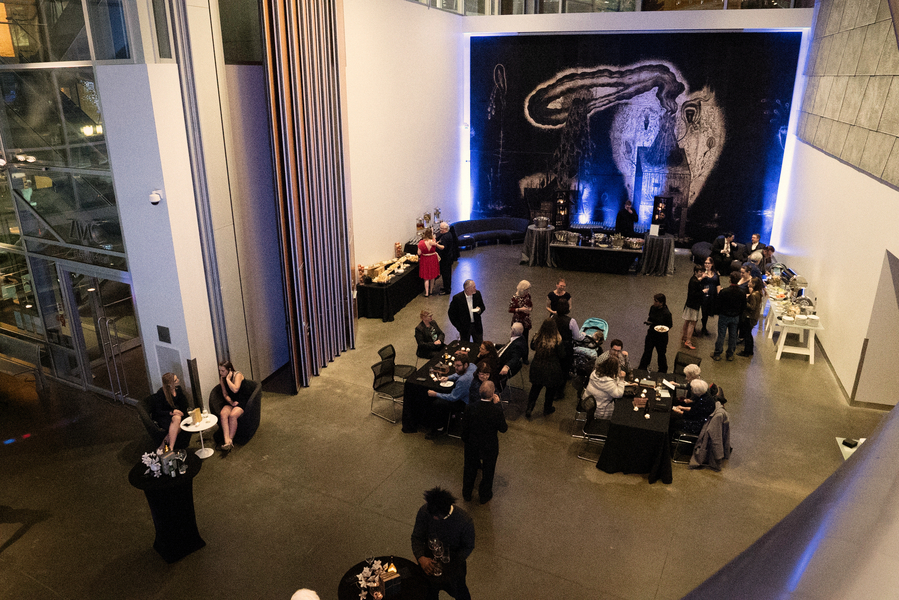 Paper Flowers and Timeworn Books
These decorative Origami flowers made from timeworn books looks gorgeous amidst the rich metallic abstract. The books in the tables shows the couple's love for art and reading classic literature.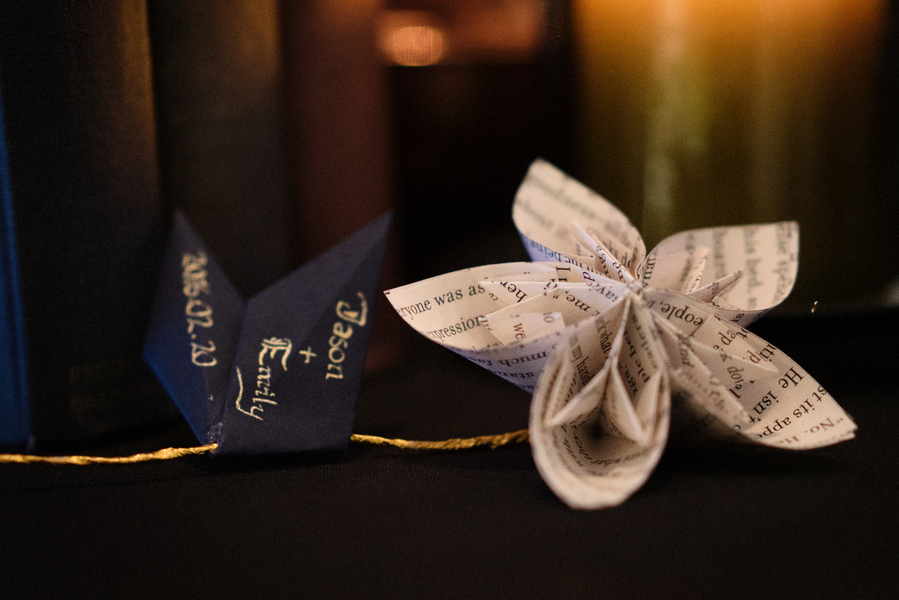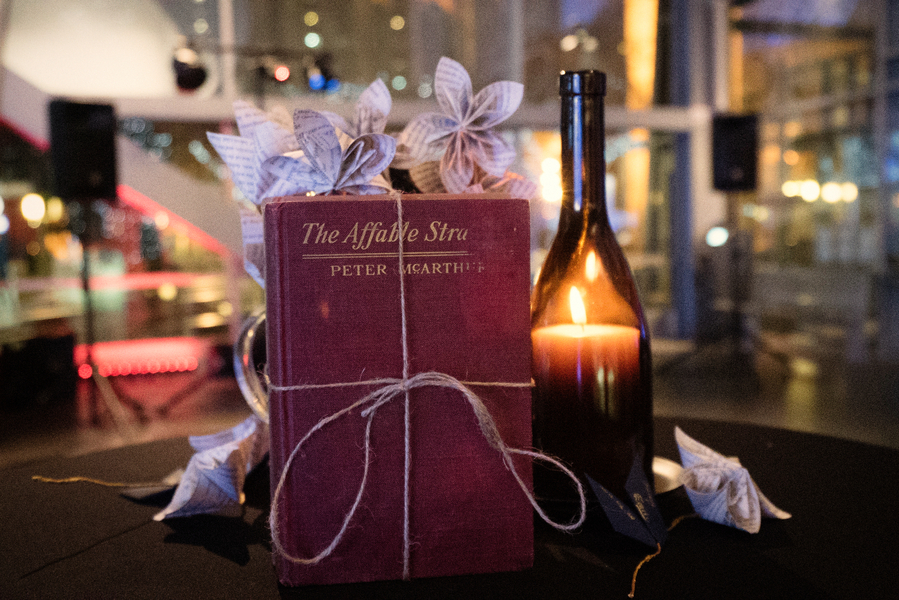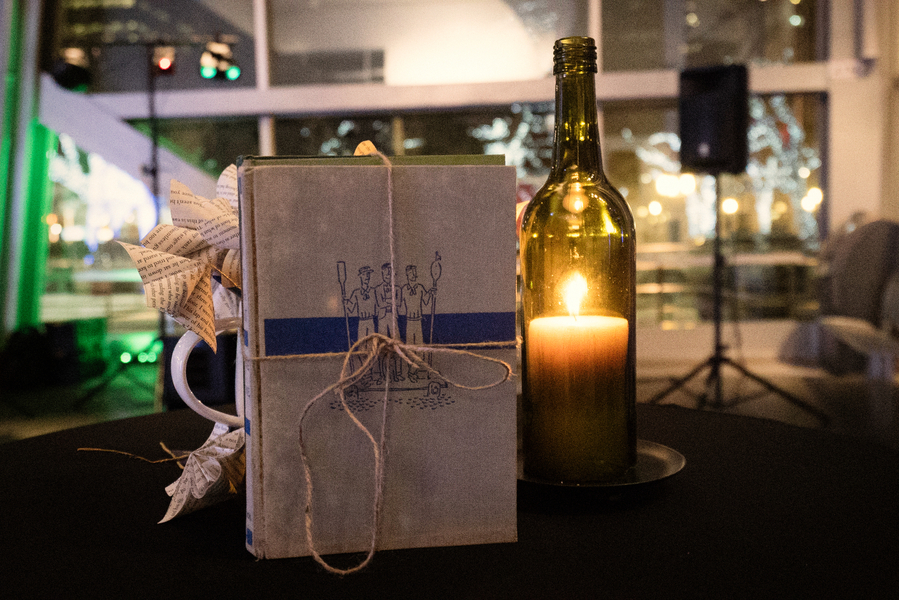 The Cake
The bride love cakes and picked out an amazing one for her wedding. This black multi-layered beauty is an absolute classic for urban weddings.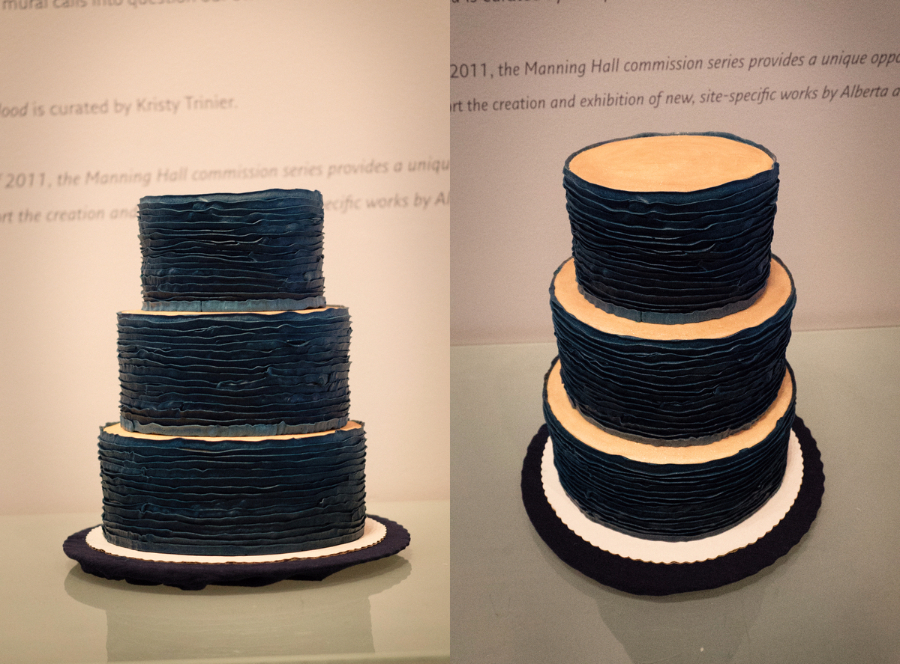 One of the quirky details in this wedding is their presentation of drinks. Infused water with different fruits and labelling it "The Art of Water" will surely spark curiousity towards your guest. It's quirky but it works!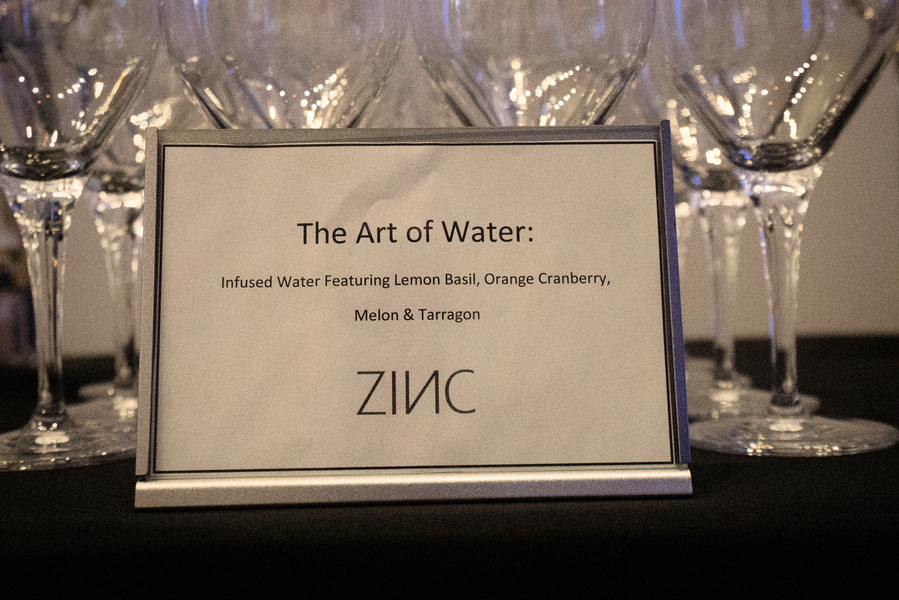 About the Photographer
Daphne Chen is an Edmonton based wedding photographer. Her work has been awarded at the national level and has been featured on popular publications such as The Knot, Style Inspired Weddings, Ultimate Wedding Magazine, Brown Sparrow Weddings, Elegant Wedding, The Inspired Bride, Modern Weddings, Chic Brown Bride and Style Inspired Weddings. Her wedding photography style is timeless and natural.
Take this Advice
If you don't like to be the center of attention, a dinner party might be a good idea instead of a traditional ceremony and reception. The bride loved cakes and she picked out an amazing cake for her wedding. They were also book lovers and the decorations incorporated books into it. ~Daphne Chen/Photographer
Money Matters
$20,000 – $45,000
Vendors
Photographer: Daphne Chen Photography
Museum: Art Gallery of Alberta
Tuxedo and Mens Attire: Derks Formals
DJ: Marc-Julien Objois
Dress Designer: Melissa Sweet