It's a shame that most men (and some women) think that the only thing to a men's wedding band is plain metal. While some men prefer a plain gold or platinum band, others will appreciate the wide variety of designs and styles available. If you're one of those men, check out these wedding bands by Hearts on Fire!
Commanding Gray Titanium Milgrain Inlay Dome Band
This beautiful and sleek ring is a wonderful example of classic and masculine beauty. The titanium is tough and rugged, able to withstand the rough day your man will put it through, and the 3 elegant diamonds within the band give the ring just the right amount of shine. Attractive and manly, it's a great ring for the manly man who can appreciate toughness and beauty.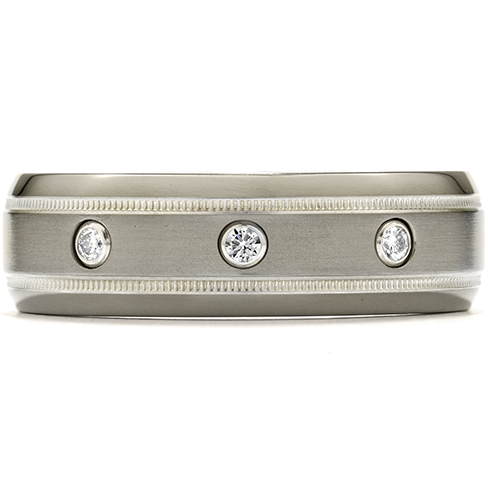 Copley Intrepid Men's Band
This band is the perfect one for a man who loves stunning detail and high-quality beauty. It features 4 beautifully cut Hearts on Fire diamonds as well intricate detail. The ring is reminiscent of ancient architecture and while it's gorgeous, it's still tough and can take a beating. It's available in 18k white or yellow gold as well as platinum.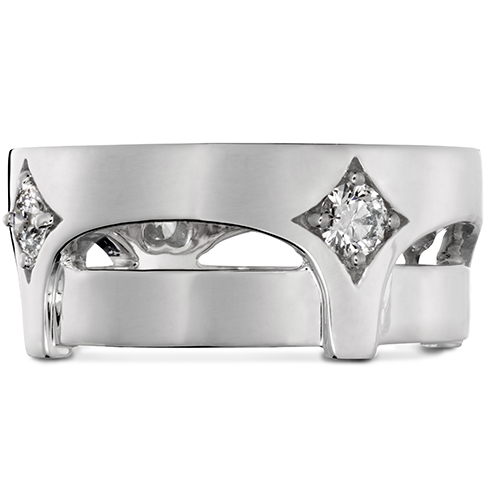 Commanding Black Tri-Dome Bevel Band
This ring is beautiful with an industrial look. The black bevels combined with the cool gray of the metal give it a wonderful look that attracts men who appreciate bold and strong design. The Hearts on Fire diamonds give it a beautiful brilliance that any man is sure to appreciate. It's unique as well, so it really stands out from the crowd.
While these are just a few of the attractive men's bands available by Hearts on Fire, it's easy to see why there are so many other options to men than the typical, plain band.