I met with a client this past weekend and she told me about something I had never heard of (shame on me!). What, you may ask, was it? A Man Shower.
A Man Shower?
Yes, a Man Shower! Like a bridal shower…but for the groom. Well, I guess there are a few other differences as well. Instead of gathering a bunch of guys for punch, cake, frilly games and opening presents, a Man Shower consists of a bunch of guys heading to home improvement and hardware stores to go shopping for "man stuff". Now, we don't want to be sexist – we believe the ladies can buy tools whenever they want and guys can go shopping as they please, but the idea of a Man Shower just makes me smile.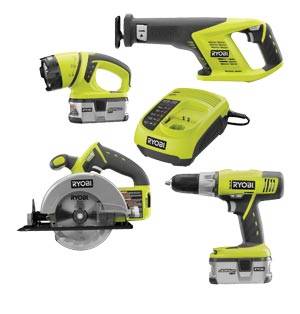 All in all, I think it's a fabulous idea.
Want to suggest a Man Shower for your guy even though he doesn't like home improvement nicknacks? How about going out hunting for top of the line bar-b-q equipment, golf or other sports stuff, cigar accouterments, or techy home and office gadgets?
Is your guy having a Man Shower? Tell us about it!! Let us know what he's doing in the comments below.
And, while I'm at it, check out WhatToGetGuys.com if you're looking for great gift ideas for men. It's run by a pal of mine and has TONS of great ideas on it – updated daily.