If you want to add a cute little shimmer to your party, you can create these easy, beautiful lighted flower reception décor strands. It's easier than you think and will only cost you a few dollars to create, so you can fill your reception venue with them.
What You Need
You'll want to purchase some artificial flowers that go well with your wedding theme and colors. You'll also want some white Christmas lights on white strands. It doesn't matter whether they're indoor or outdoor, since you'll only be using them for this event for a few hours.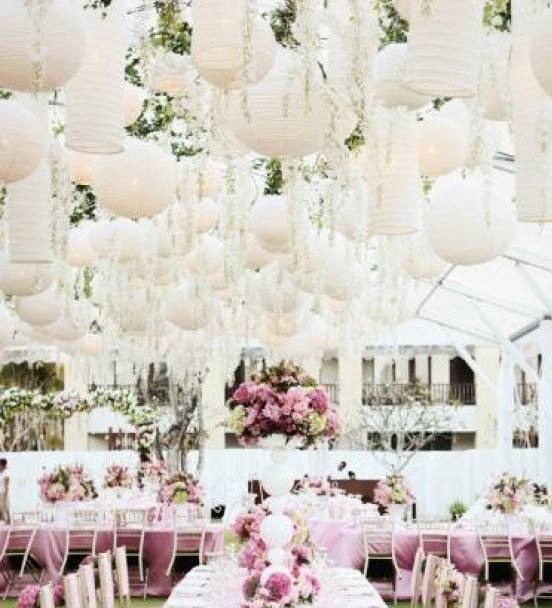 How to Create Them
Take the artificial flower off the stem and remove the center. You may need to use a little hot glue at the sides of the center hole to keep the flowers together. Then, poke a white Christmas light through the center of the flower, going from the back to the front. If the hole is larger than the light, you can use a little hot glue to keep it on the light.
Continue this all the way down the strand of lights until you've finished. Voila – you have a cheap, beautiful strand of flower lights that will work well when wrapped around posts, or draped from the ceiling. Use all one color to create a uniform look, or for a funkier reception, choose colored flowers and colored lights.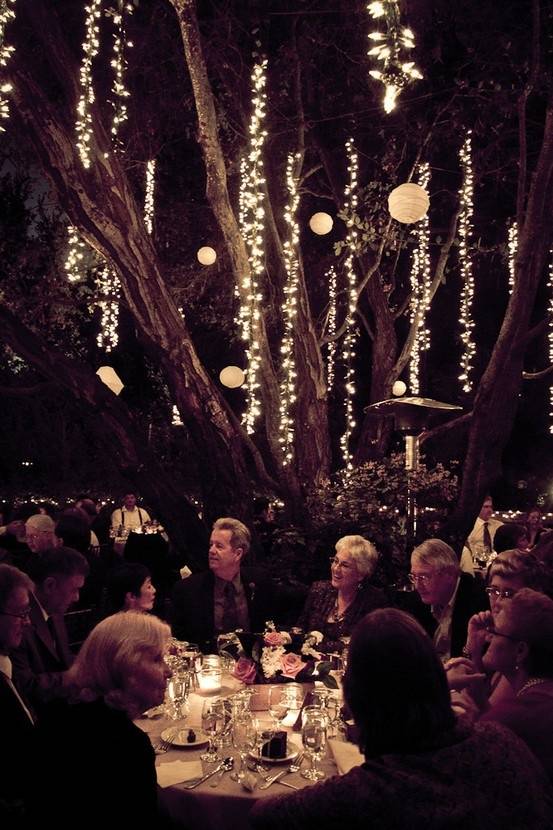 It's easy to create and the lights can be used again for parties or other celebrations.