Lawrence and Betts' wedding bursted with color. From the bright lanterns down to the pretty pinwheels, it all screamed fun and party. Betts put all her effort into making her wedding day as colorful as it can be. Looking at it made me feel happy and ecstatic — colors can do that to you. By far this theme suited all of the decors and accents. I love every bit of it! Congratulations, Lawrence & Betts!
The Wedding Story:
Betts took great care in planning and designing her wedding with the idea and theme Life is a Beautiful Ride, and Love Makes the Ride Worthwhile. This theme was showcased throughout her wedding not only in decor but with her vows as well. Betts and Lawrence had a beautiful backyard wedding with close friends and family around. The wedding took place in Lawrence's daughters backyard. Betts' son was the officiant.
They included many Celtic or Irish wedding traditions including the Celtic Tradition of handfasting. Their rings were also Celtic bands. Betts worked hard putting together beautiful pinwheels and creating decorations for her wedding. She included vibrant colors into the pinwheels, flowers, table clothes and dessert tables. She made signs that said, "Life is a Beautiful Ride." She included small bicycles and keys into the day as well. Her party favors included fans, mason jar cups, and spoons filled with Hersey kisses.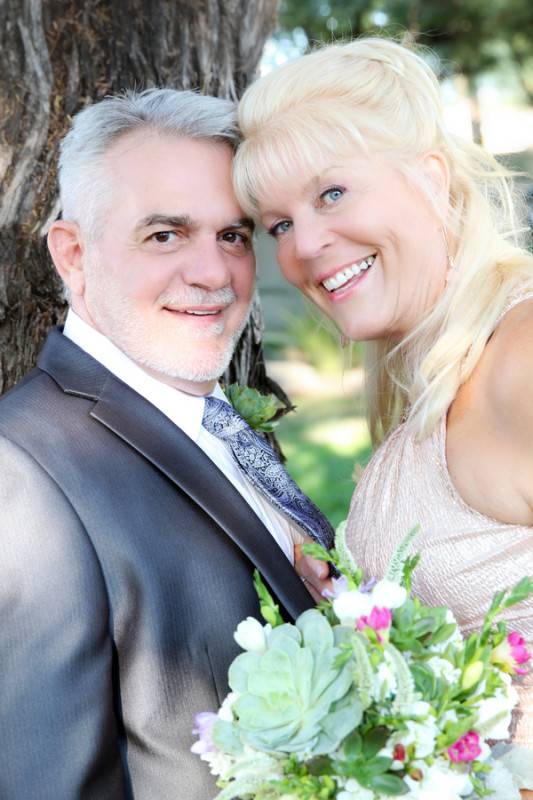 Favorite Part Of The Day:
I liked the traditional Celtic handfasting.
The Do-It-Yourself (DIY) Projects:
The bride put together all of the pinwheels and paper ropes. She designed the chalkboards and signs.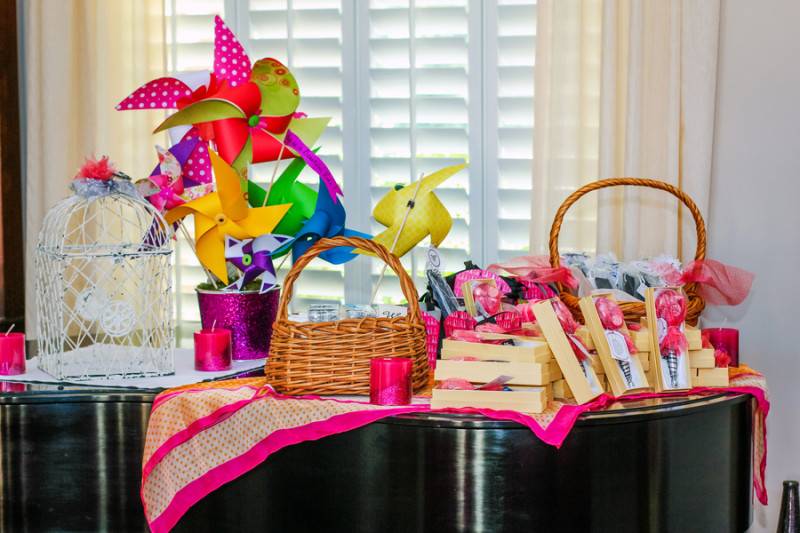 The Highlights From The Ceremony & Reception:
During the reception, the granddaughter gave a toast to the bride welcoming her to the family and telling her she was the best grandmother ever.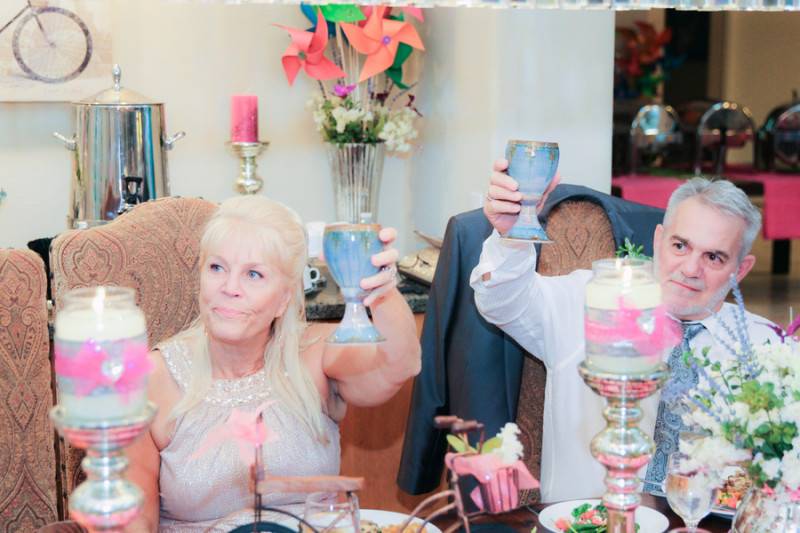 VENDORS
Photographer: Love My Life Photography
Floral Designer: Blume Events LLC
Musicians: Tyler Nielson Music