It's a crazy idea, right? No! If you want to make sure your bridesmaids are comfortable in the dresses they'll wear for the ceremony and reception, let them choose the styles. This is a very effective system, because your bridesmaids' bodies aren't all the same – something that will look fantastic on one may not be the most flattering on another. Use these ideas to come up with the best solution.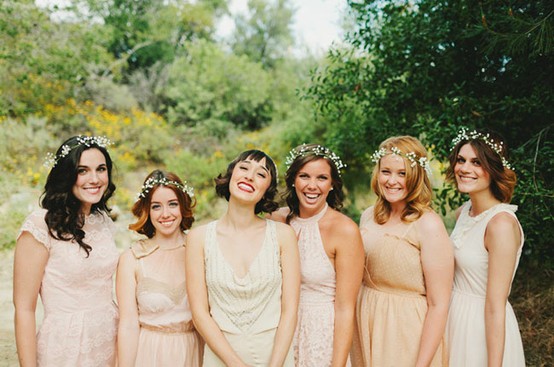 Same Shade, Different Styles
One great way to pull this off is to have your bridesmaids choose dresses that are in the exact same shade, but in the style they want. This ensures that each bridesmaid has a dress that they're comfortable with, and that you're happy because they fit your color scheme.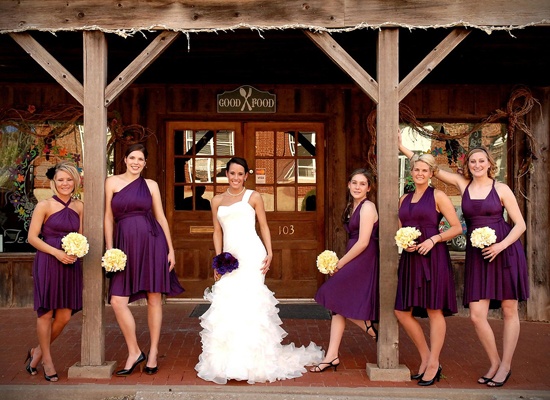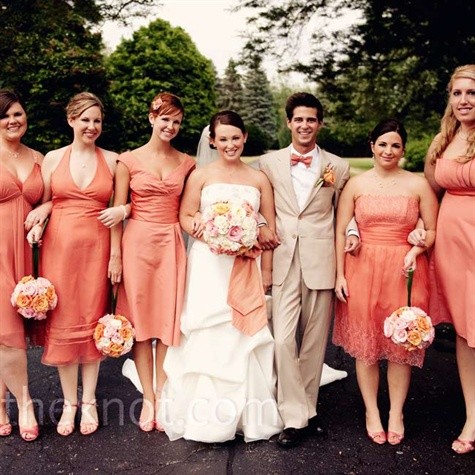 Or, Go With Different Colors
If it's not important to you that the shade of the dresses is exactly the same, let your bridesmaids choose their colors. Come up with a number of colors that will all complement your wedding scheme, and let the bridesmaids choose from that. The result can be especially beautiful and your wedding party will still look unified. They can also go with different shades of the same color.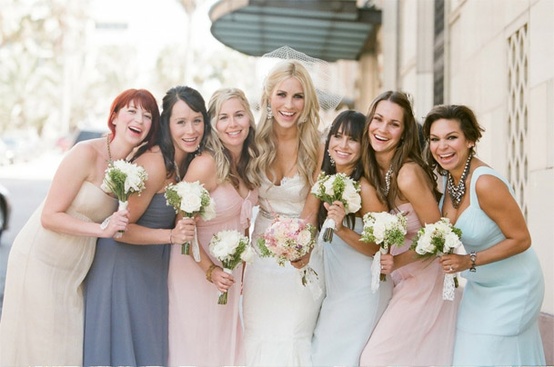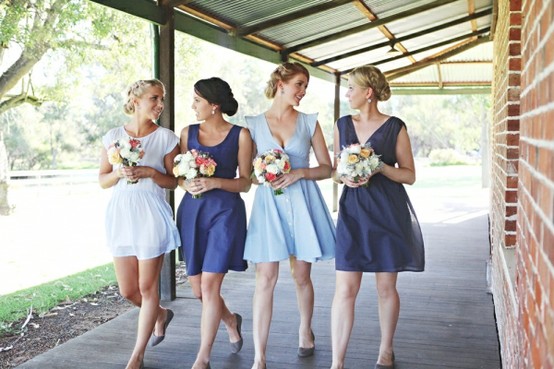 All Different Styles and Colors
Your bridesmaids can still look gorgeous with all different styles and shades, too. Each groomsmen can wear a tie in the exact shade of his partner bridesmaid to create a tied-together look that is pleasing to the eye, especially in wedding pictures.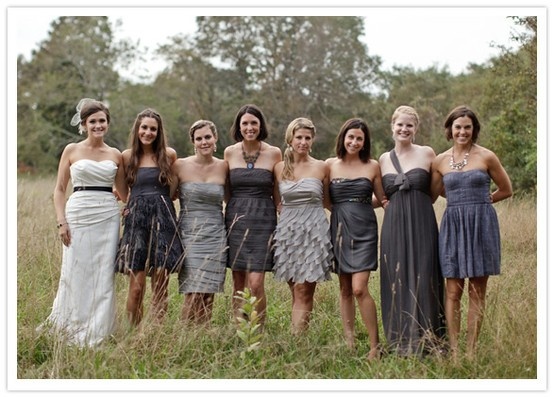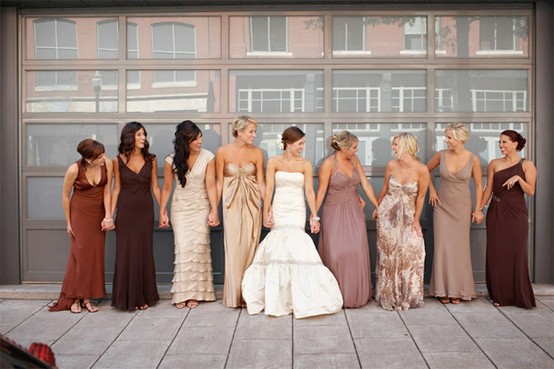 Your wedding can still be gorgeous, even if you don't want the same styles and colors for your bridesmaids dresses. Use these ideas for inspiration and don't be afraid to think outside the box.