Don't you wish your wedding would be so much fun and memorable? Young hearts will never grow old and this Lego and game themed wedding of Thomas and Michele will show you the fun-side of creative wedding ideas. The couple love games and decided to make their favorite Lego game as their main wedding theme and turned out to be such a blast! They even had a Lego station set up and party games such as Ker Plunk and Nine Square in the air that their guests and family absolutely enjoyed. I love the understated beauty of this wedding theme and I am sure you'll find this one nostalgic if not amusing in every way. Let us know what childhood game you would choose for your special day. Enjoy these photos taken by Captured in a Flash Images and scroll down below!
We're All About the Details!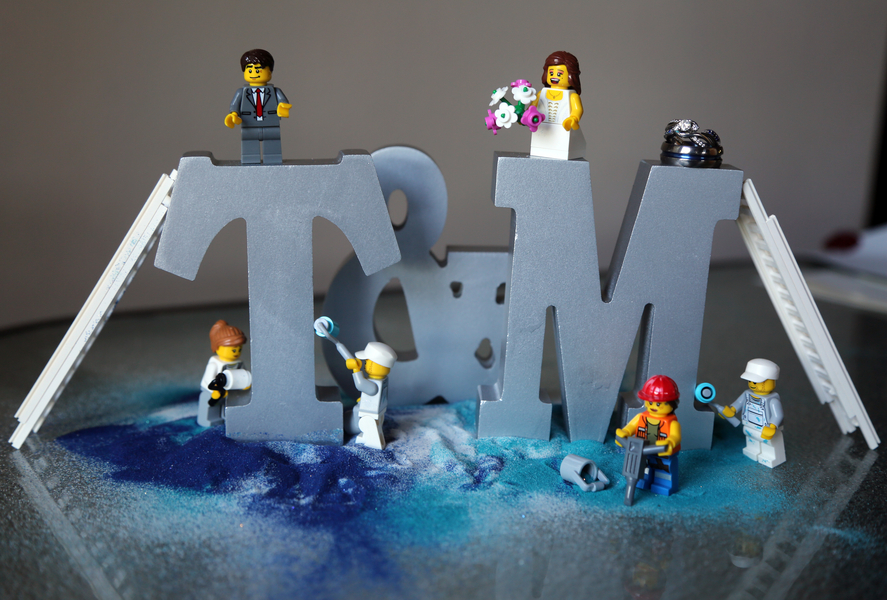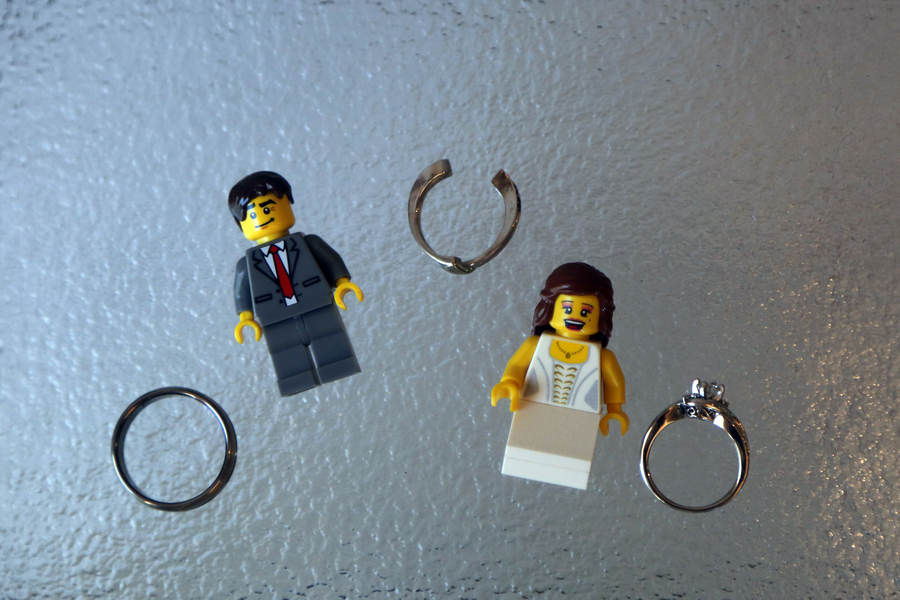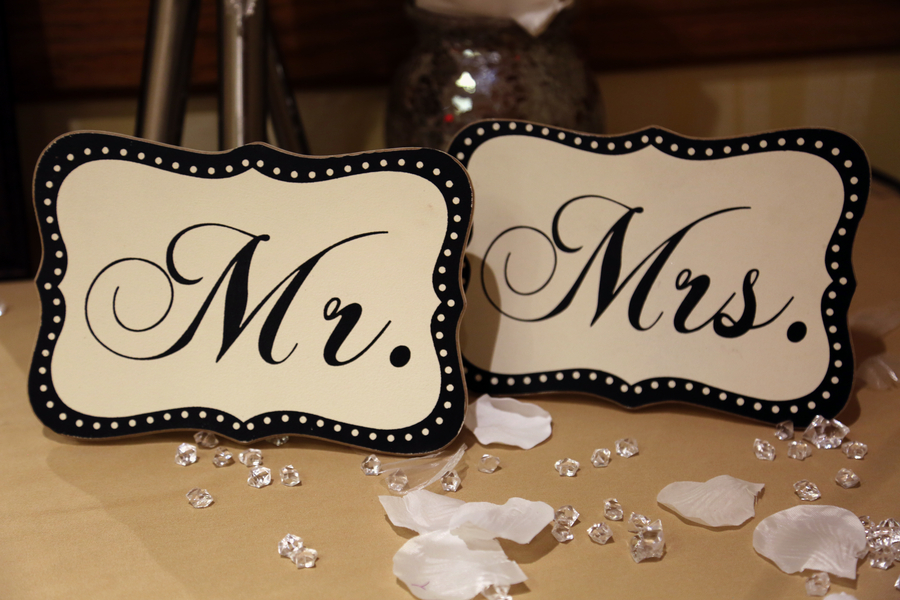 No Flowers!
The couple didn't have any florals, they used wooden flowers for the bride's bouquet, which she made and took about 9.5 hours to make ,because she wanted them to look perfect, knowing that she would keep them forever!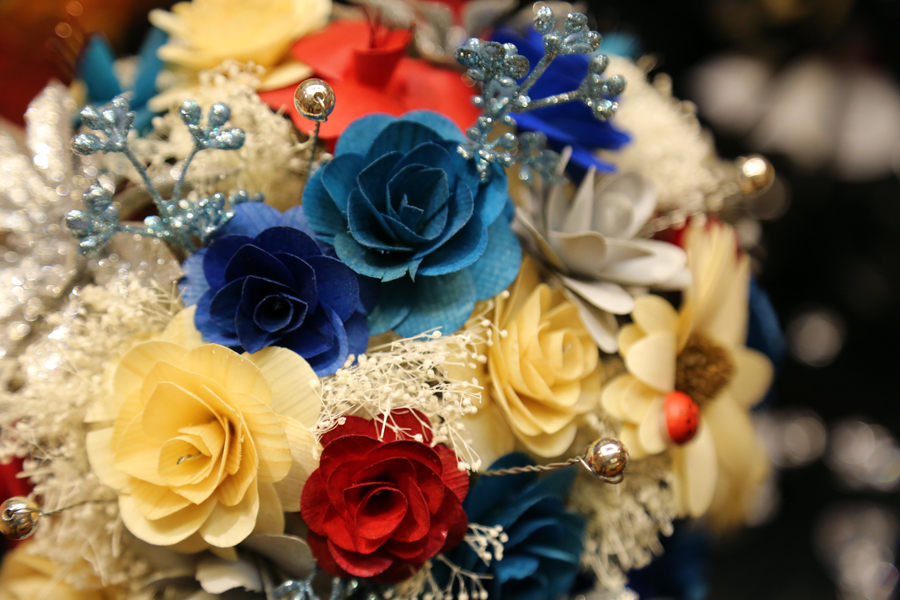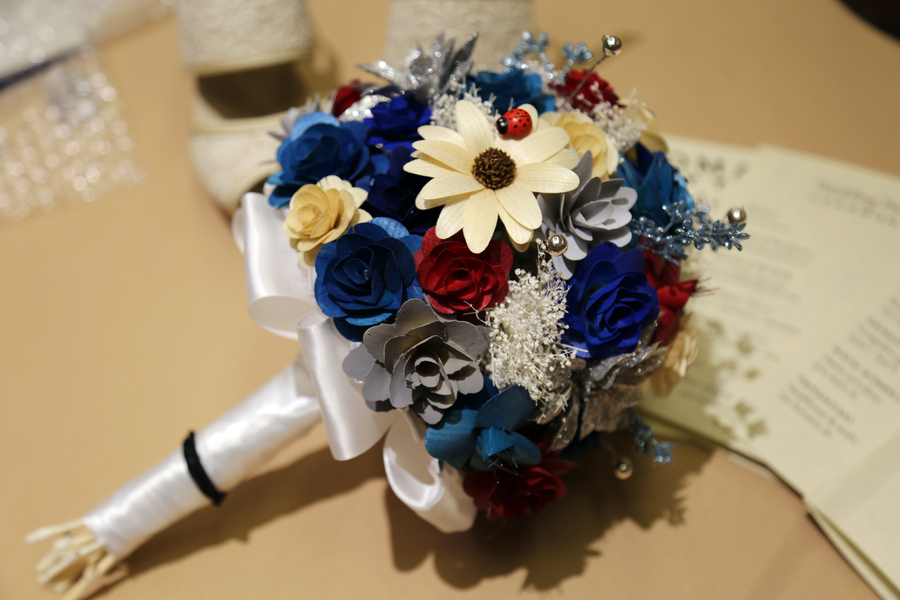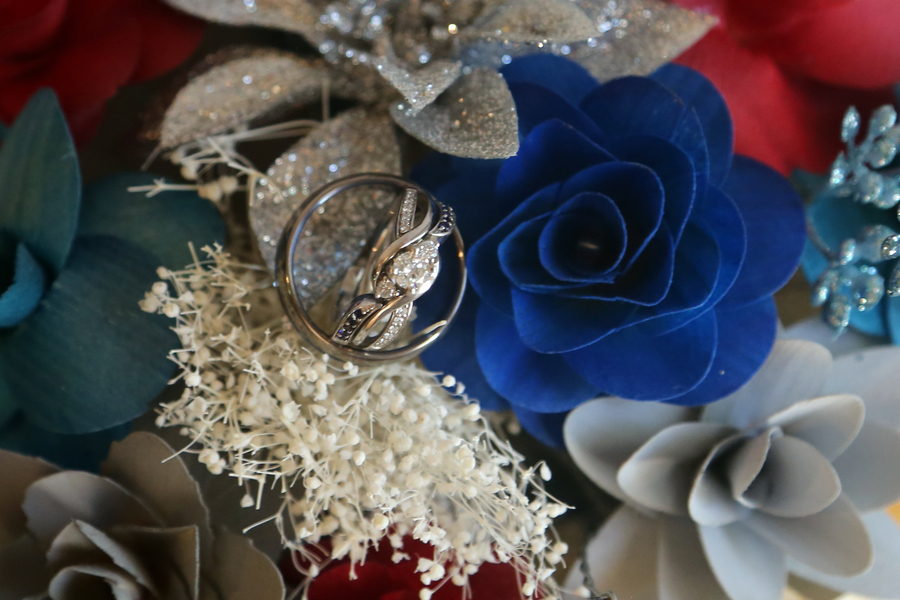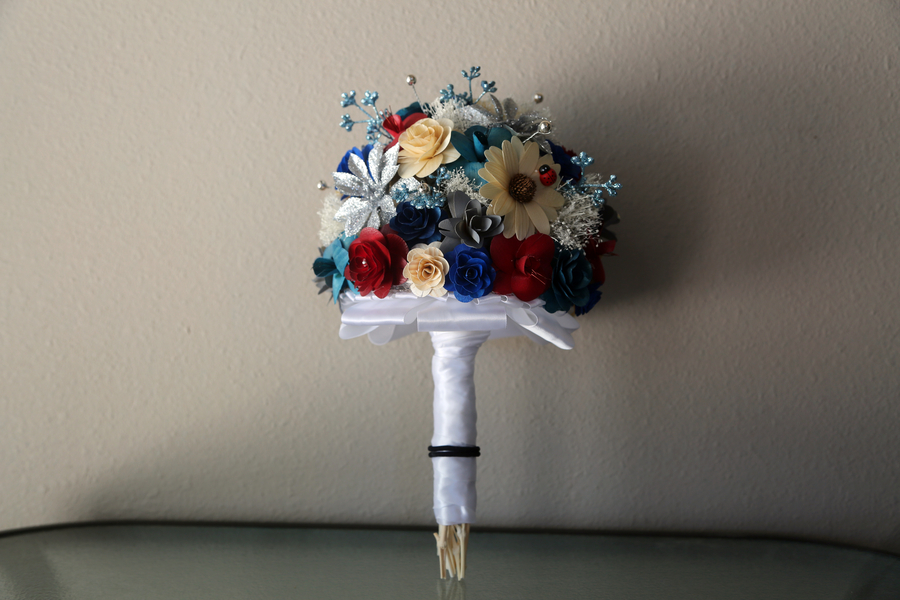 Pizza!
Everyone loves them! They went to Domino's to take a group photo because that is where the couple met. Just playing all the games and having a wonderful time with friends and family after that!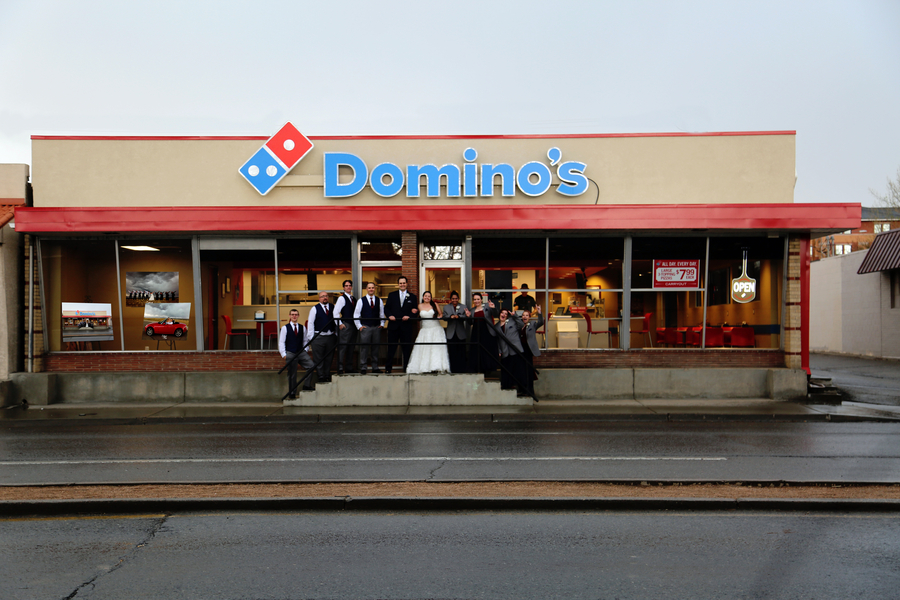 Wardrobe
The bride wanted her bridesmaids to be able to afford their dresses, and even though they were going to play games, she wanted them to have a romantic look.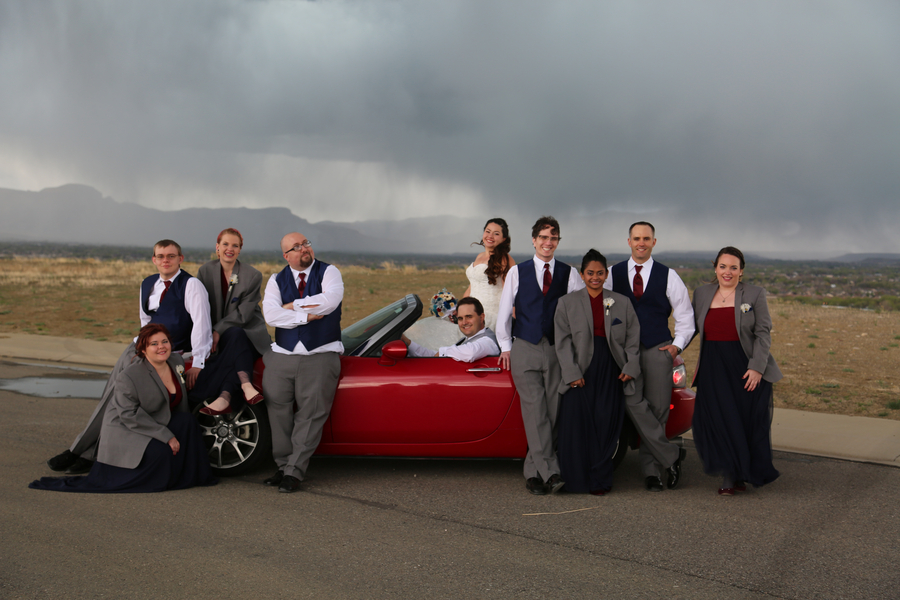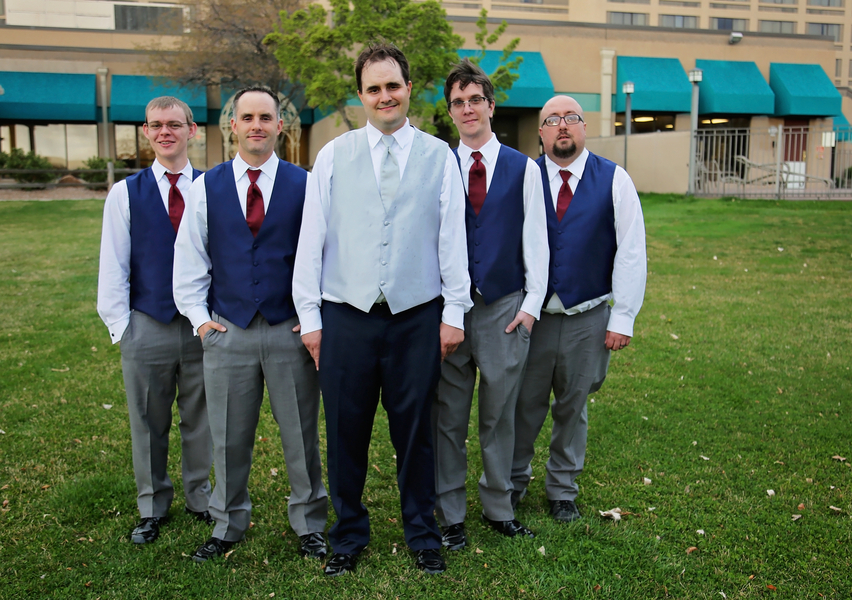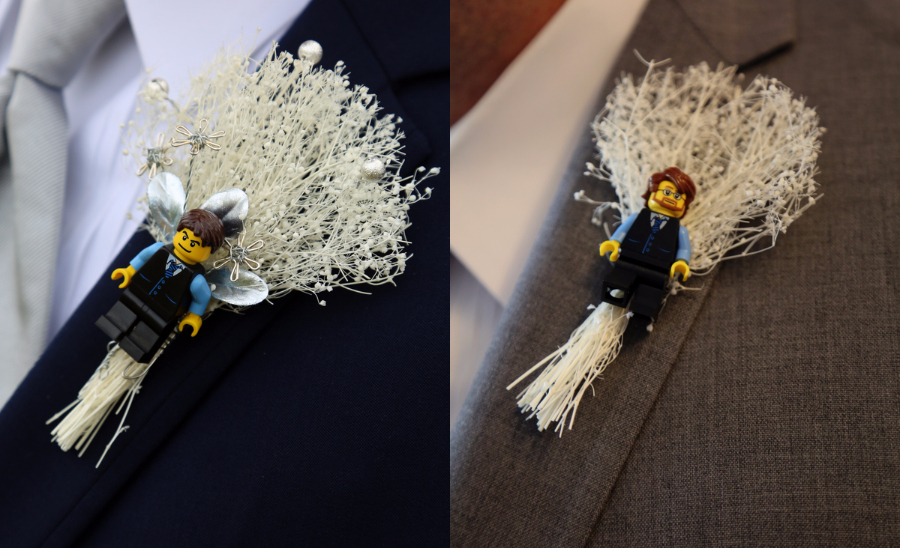 The Promise Cards
I really enjoyed the vows that they wrote themselves. The groom came prepared with flash cards. The maid of honor forgot the brides' vows, so she improvised which was fun.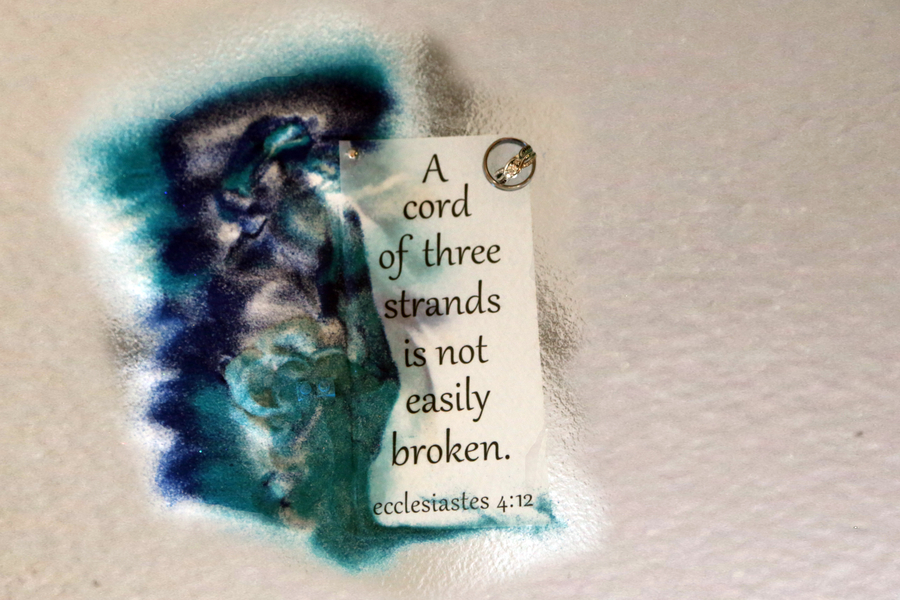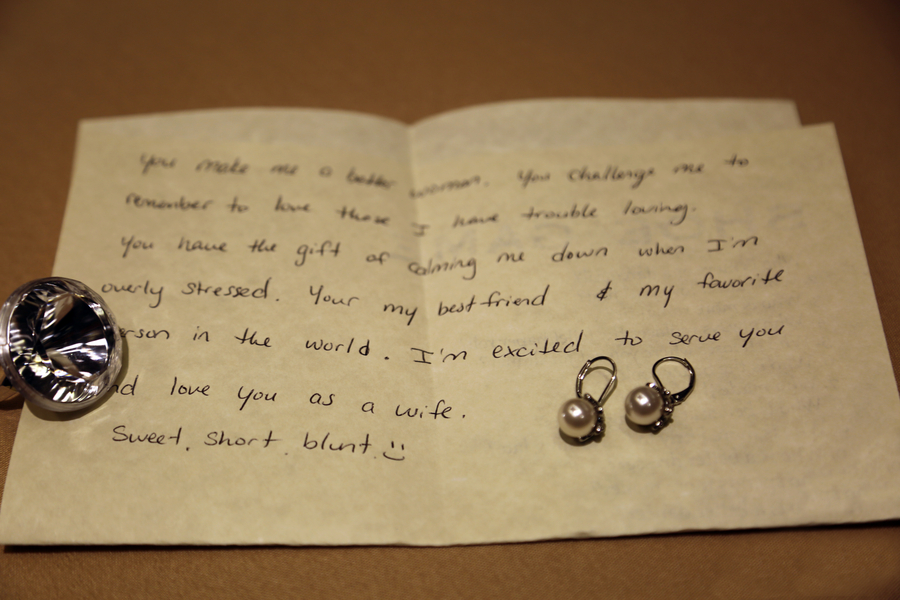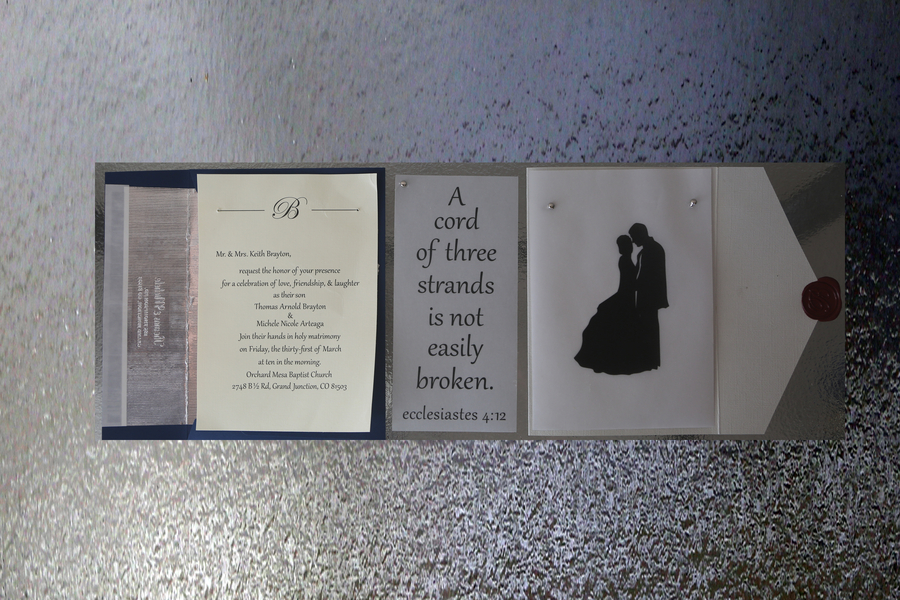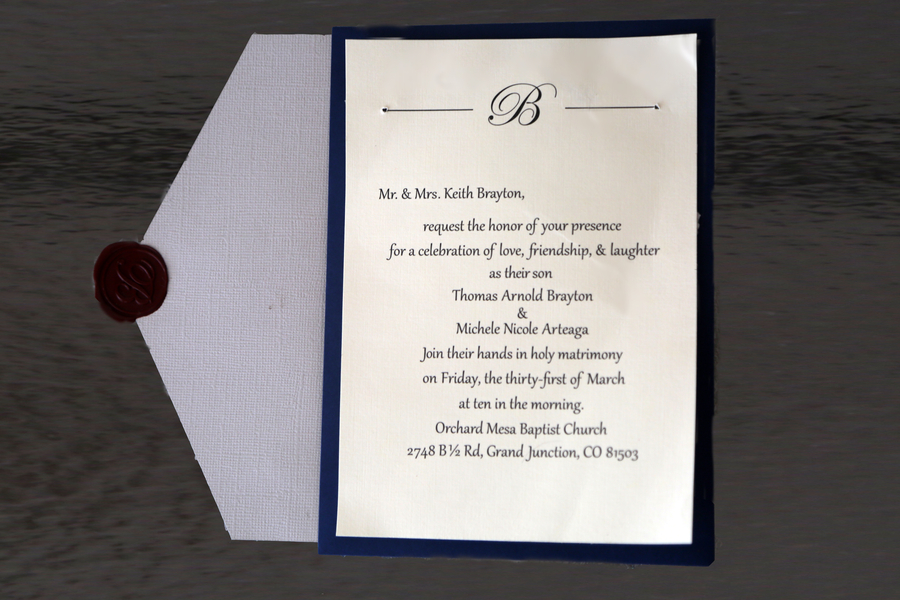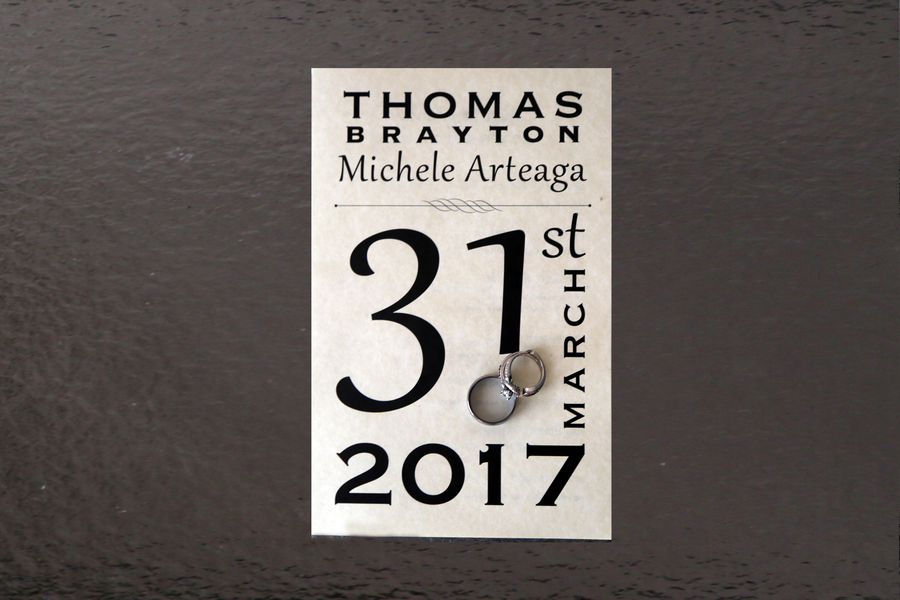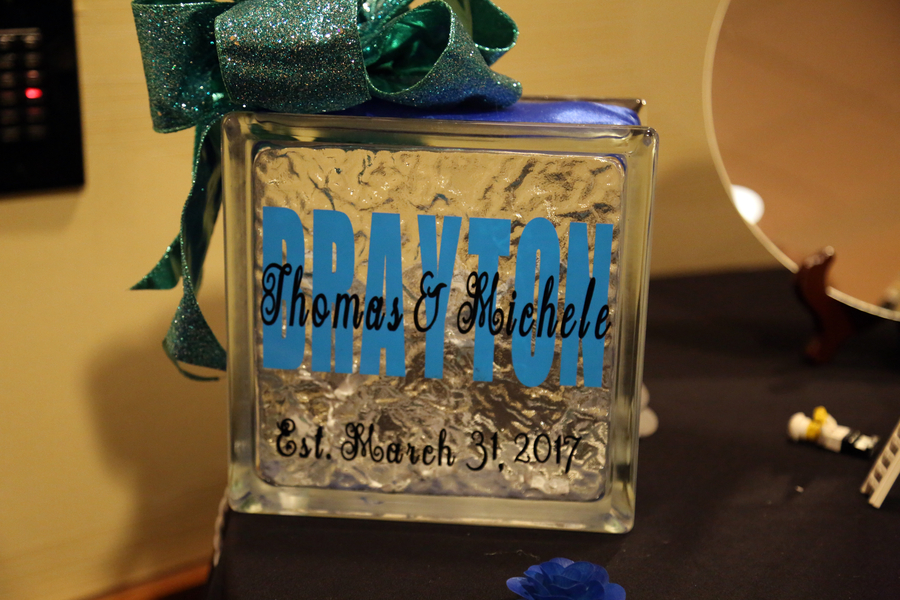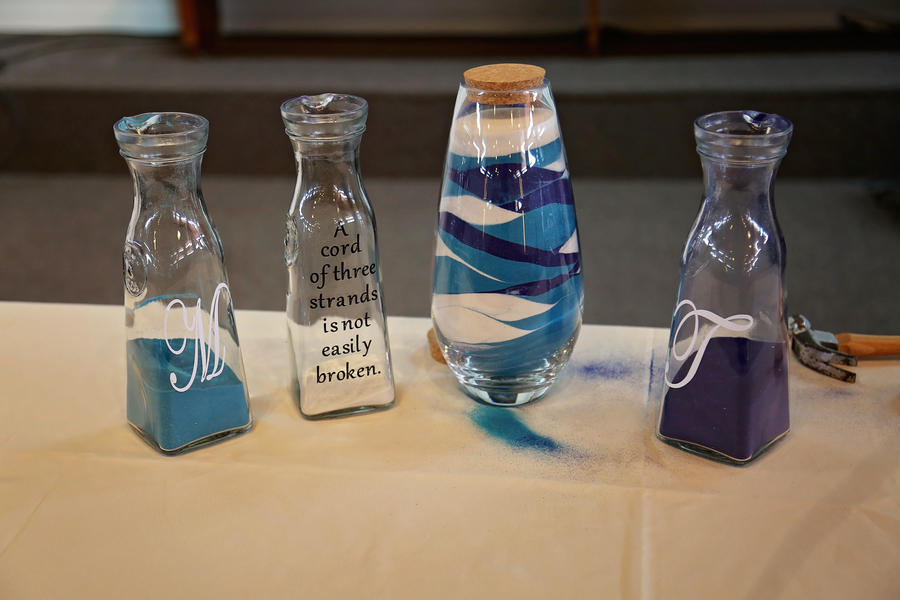 Fun and Games
Michele's mother in law and whole family took care of the church, which made it so easy for the bride to plan the rest while her fiancee took care of the reception with legos' as their main focus.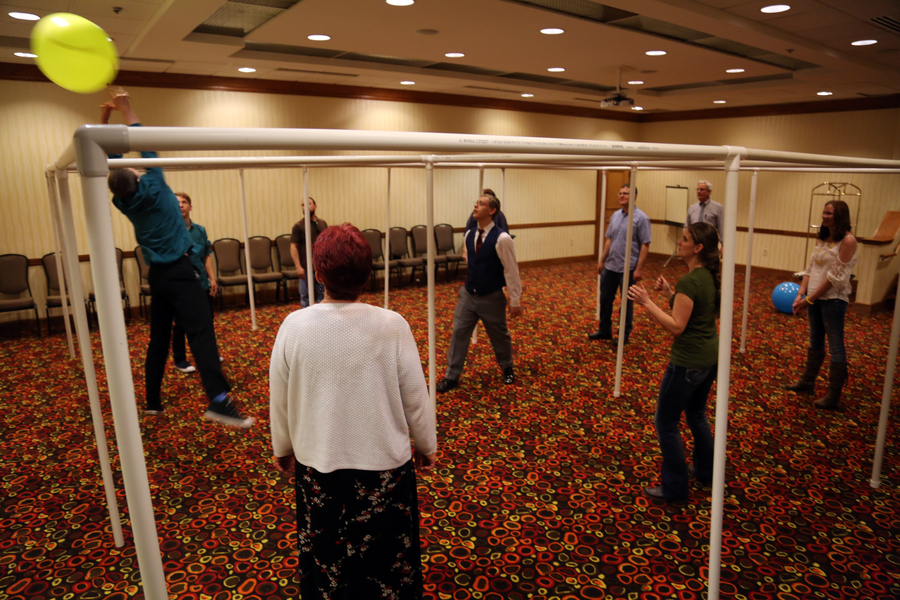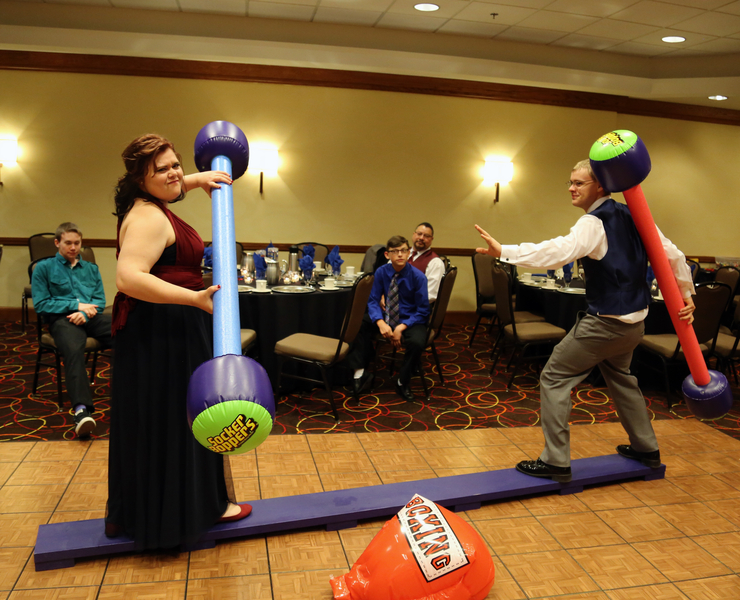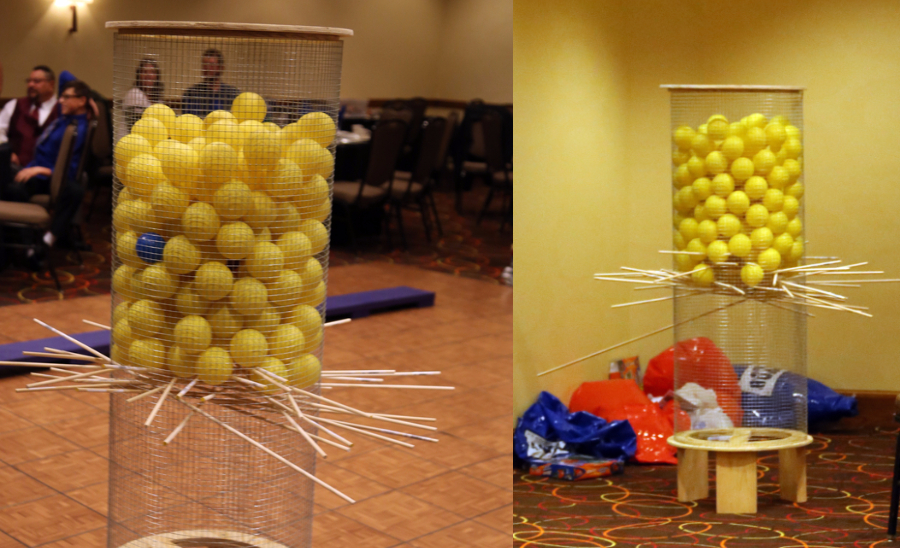 Lego Cake
As the highlight of the whole design, this Lego Cake is beautiful. Baked and designed by CakeLady Creations, they totally took this themed wedding in a whole new level!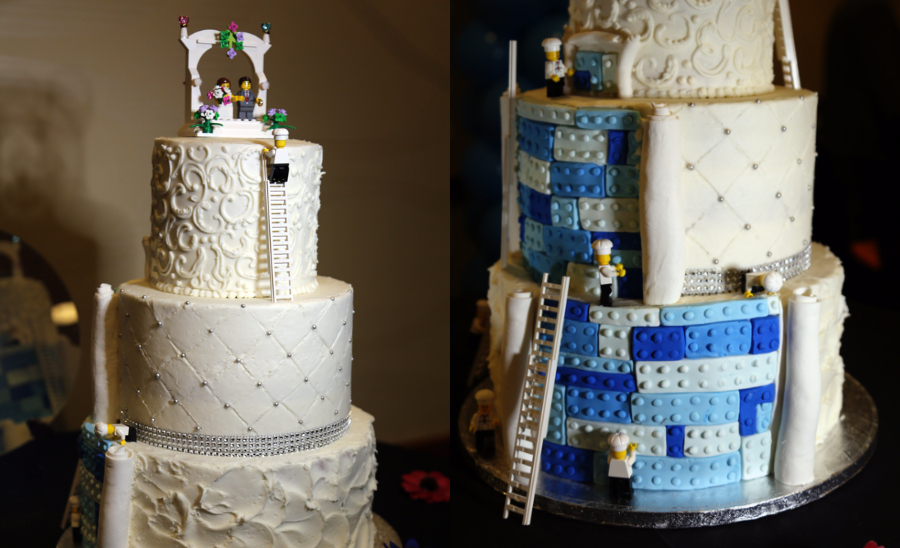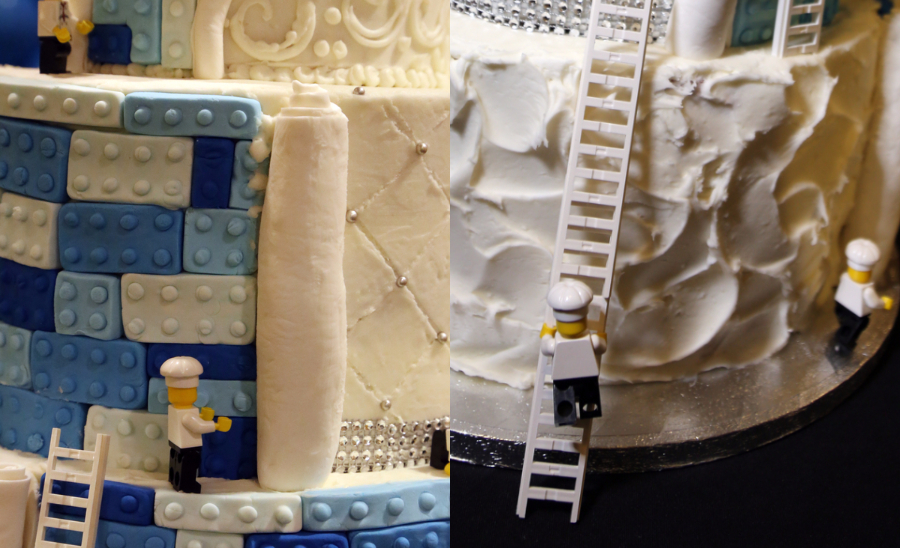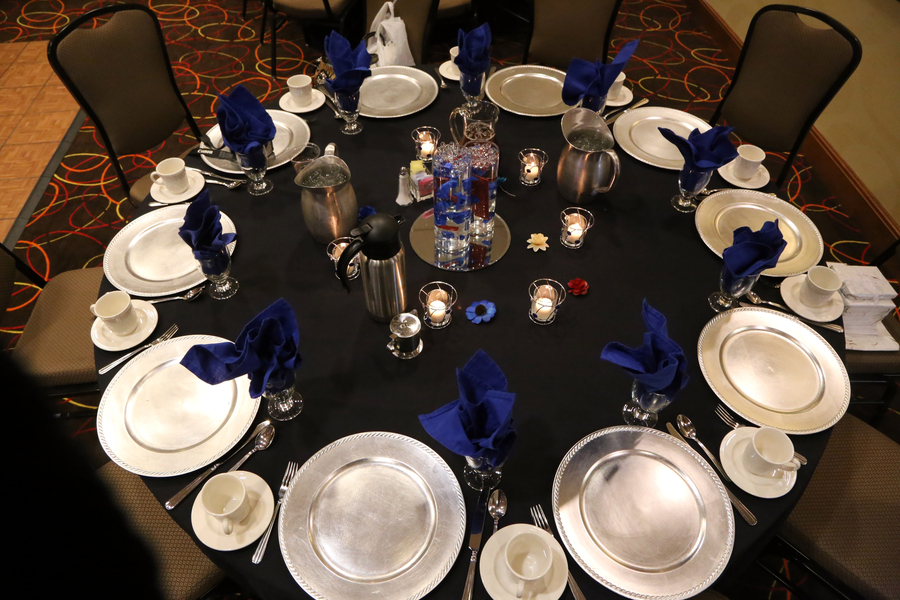 About the Photographer
We love to have fun and that's why we shoot weddings; we enjoy them! We cry when the bride walks down the aisle, we laugh at all the silly things that happen and we capture every detail of your day like it is our own. It's your wedding day, and everything should be what you want, which is why we offer full day wedding coverage. That's right, no limit on your wedding day! And we won't keep you waiting to relive all the special moments of your day! Your photos will be delivered within 3 weeks. These images will become some of your first family heirlooms and will be enjoyed by generations to come. Visit us here.
Take this Advice
Have as much of your stuff delegated out as you can. Don't sweat the small stuff! ~ Nancy Tait/Photographer
Money Matters
$5,000 – $10,000
Vendors
Photographer: Captured in a Flash Images
Beauty: BeautiControl
Second Shooter: Captured in a Flash Photography
Dress Store: David's Bridal
DIY or Handmade Goods Designer: DIY from Bride and Groom
Design and Decor: Elegant Balloon Creations
Officiant: Officiant
Bakery: CakeLady Creations
Reception Venue: Double Tree by Hilton