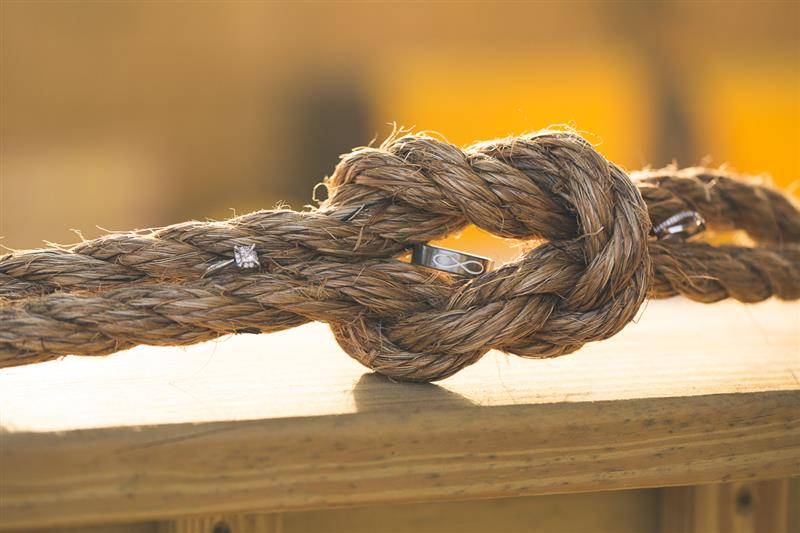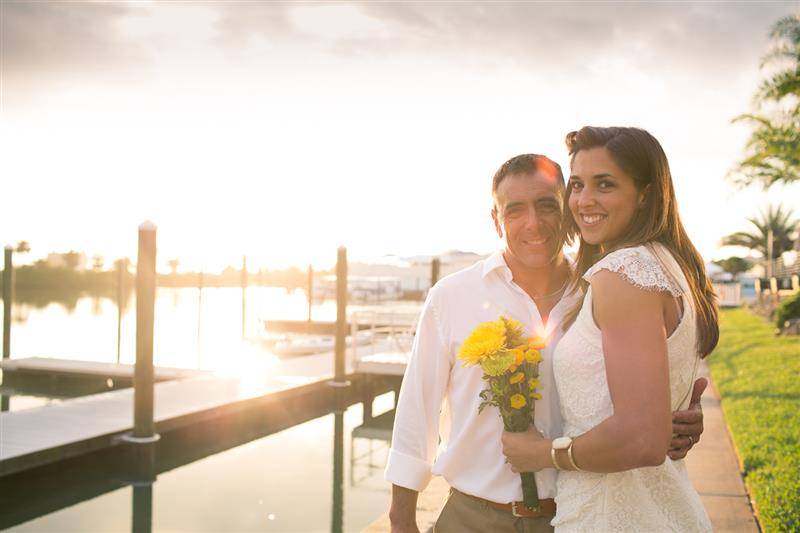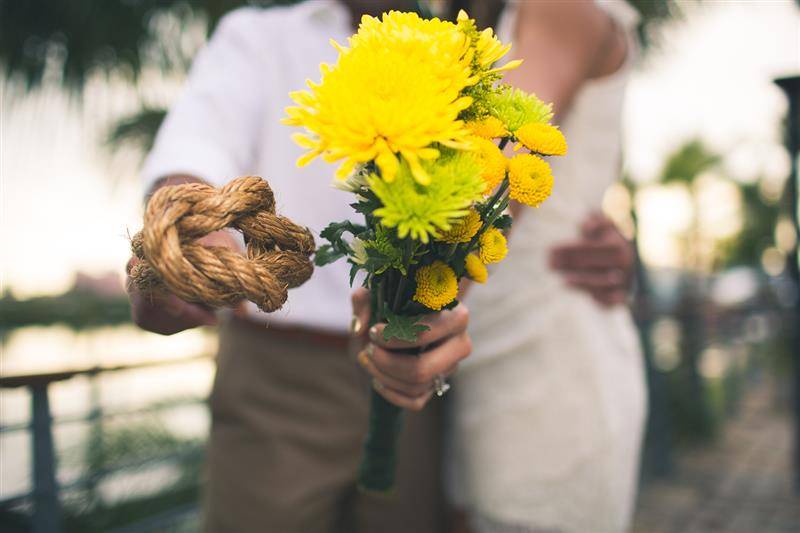 From Kristin; photography; I was honored to photograph Kirstin & Miguel's wedding over Easter weekend. Kirstin is actually a very good friend of mine from college and she is one tough cookie.  She's a firefighter, moonlights as a lifeguard, is a cross-fit addict, and is super athletic.  In fact, she and Miguel met while she was training to take the lifeguard exam at the very beach where he already worked.  He noticed her strange swim pattern and asked her to join his triathlon group, but they didn't start dating until over a year later!  It was awesome to see Kirstin's more girly, romantic side come out for her nuptials.  No worries, though, she was able to maintain her tough exterior when the groom, who obviously knows her all too well, presented her with a wedding gift that speaks to her more wild side.  This is her riding off into the sunset – more on that later!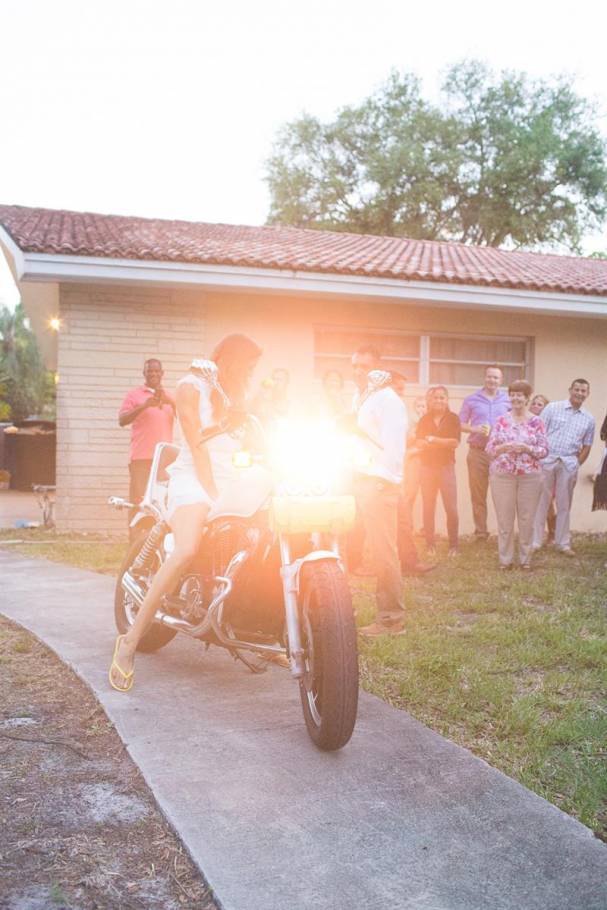 The wedding festivities took place over two days — the ceremony was on Friday and the reception was on Sunday.  Both events were laid back, but very intimate.  The couple had planned on a small beach ceremony with just immediate family and a few friends, but the weather was absolutely terrible the day of the wedding.  Fortunately, it cleared JUST before the ceremony was supposed to take place, and although they had scratched the beach plan, they were still able to get married outside on a beautiful deck at the restaurant where they had dinner reservations.  Island Way Grill totally saved the day!
Their "party" (as they called it) was at their house later that weekend, and had tons of awesome personalized and handmade details — couches made out of bails of hay for extra seating, homemade yard games, a canopy of twinkle lights, a fire pit with the ingredients for Peeps smores (the party was actually on Easter). . . I could go on and on.   This is not to mention that they had literally been renovating the house since they moved in 10 months prior!  Talk about DIY!
Little did Kirstin know that the house and the wedding décor weren't the only things Miguel had been working on.  Once the party got started, he called everyone together to give Kirstin her wedding gift (and just told me to be ready to photograph her face!).  Kirstin had pinned a photo of a vintage motorcycle she loved on Pinterest, and Miguel custom-built one just like it for her — without her having any idea!  According to Miguel, he had been working on it for months and had even stored it in their garage for part of the time, but Kirstin was still completely surprised.  The motorcycle shots are some of my favorites from both days — I even made a gif of her riding away in her short little wedding dress because, obviously, she had to try it out!
Kirstin described why she and Miguel are perfect for each other in this way: "Miguel and I found each other and became inseparable at once and it's is for the same reason we are perfect together. We love to do all the same things and the things we don't like to do become better when we do them together. We love water sports and can't spend enough time outside together. Running, swimming, changing out a dishwasher, painting, building a deck or traveling…we feel so blessed to be able to enjoy all those things together!"  Their future dreams and plans include starting a family and travelling (complete with a European motorcycle tour!) and figuring out a way to incorporate those things together.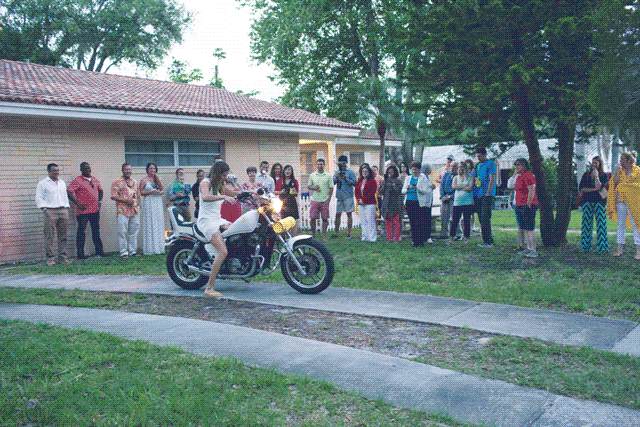 Photographed by Kristin from Brightly Photography