We hope that you would enjoy this beautiful photo shoot.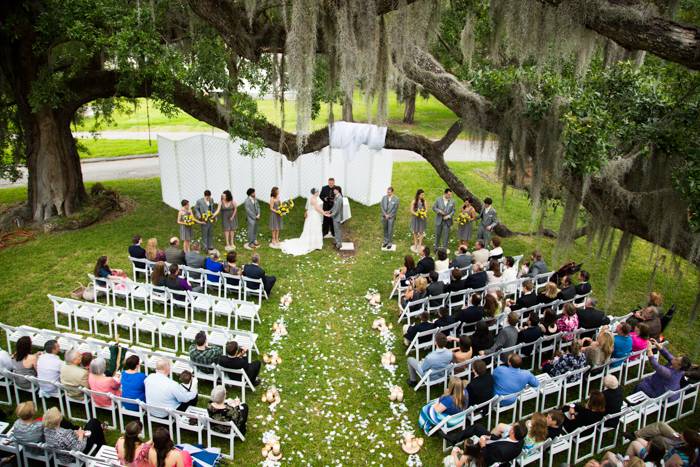 From Emily – photography: Jilian and Aron met in one of the most promising ways: while they were both pursing their passion.
While attending college at Florida State University, Jilian directed student plays. During one of the plays, Jilian noticed that there was a spark of interest between her and the protagonist, Bat Boy.  It wasn't until the cast party after the final show that Aron and Jilian jointly recognized that there was something remarkable between the two of them.   Their lives quickly became intertwined and they began dating.
Two years later, along with the perfect ring and a surprise proposal, they were engaged to be married!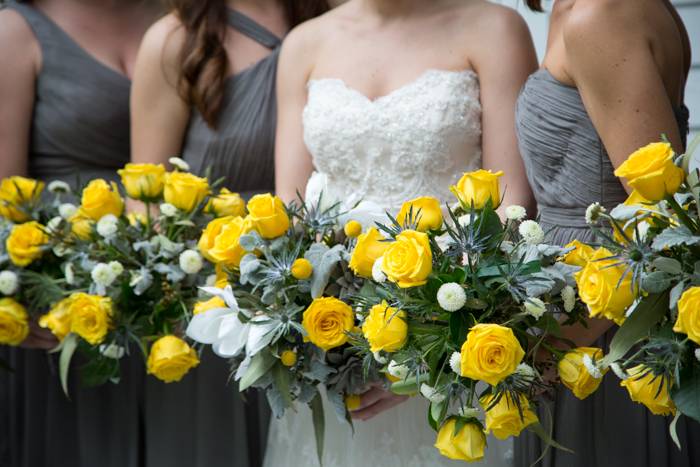 The wedding has plenty of small, beautiful details – from the bouquets that were crafted by a close friend to the succulent favors.  Jilian and Aron were married outside of a historic home that was over 130 years old and despite the ominous clouds in the sky, the rain let up just in time for their ceremony.
Not only was their day beautiful, but the love these two share is unlike any couple that I've worked with. They have such fun-loving souls and they met while doing something they were both passionate about – theater.
The sweet event includes a candle lit aisle, an adorable flower girl, a slightly grumpy ring bearer, and a candle lighting ceremony that everyone in attendance enjoyed.  Jilian and Aron exchanged personal vows that were very touching. Towards the end of the ceremony, everybody was serenaded by Amy, the Maid of Honor.
Jilian and Aron plan on moving to Atlanta, GA to be closer to a wonderful community theater. Upon their move, they plan on pursuing theater full time.
Congratulations to the beautiful happy couple! Jilian Canon and Aron; may you live a joyful life pursuing your passion..together!
Vendors
Wedding Dress: The New Image Thomasville GA
Florist: Regina Gillett
Ceremony Venue: Saxon Manor
Reception Venue: SAME
DJ and/or Band: DJ Jeffrey Even Muffson
Cake: Gigi's Cupcakes
Catering: Greg Stephens
Bridesmaid Dresses: J. Crew
Groomsmen Attire: Men's Warehouse
Favors: thesucculentsource.com
Hair: Maid of honor – Amy Young
Makeup: Man of Honor – Ryan Hendricks
Photography: Emily Katharine Photography