If you haven't yet had the opportunity to see just how striking a black and white wedding can be, then today's post is for you. Check out how classic, sleek and pretty a black and white wedding is:
Invitations
Do you see how polished and beautiful black and white wedding invitations can be? We love these, which come complete with a pretty damask design.
The Dress
Make a bold statement by wearing a white wedding dress with black embellishments. If you only want a small amount of black, go for a black belt – either plain or embellished with jewels.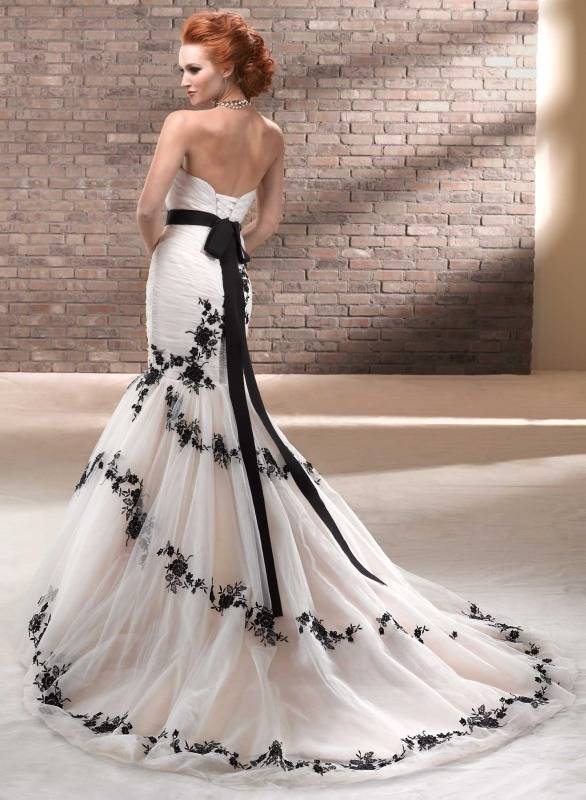 The Cake
Black and white wedding cakes can be unbelievably sleek and chic. We love all of these classic black and white wedding cakes, but especially the striped cake and the black lace cake.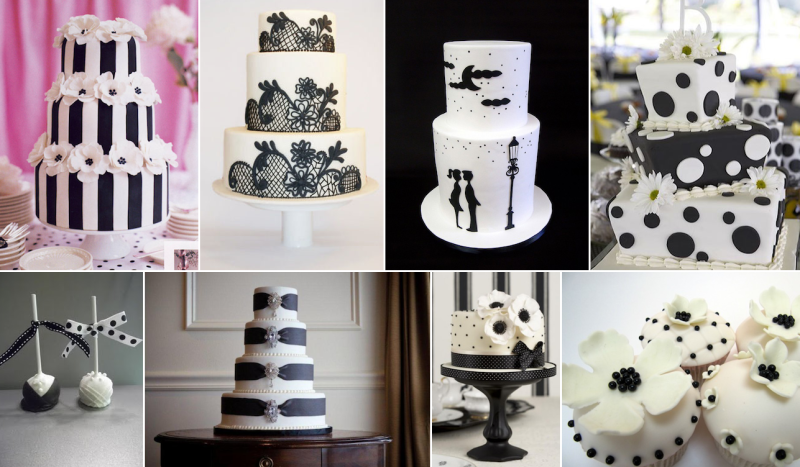 The Flowers
The perfect flower for a black and white wedding is the anemone. Not only is it absolutely gorgeous, but it looks great alone or with other flowers that add a pop of color to the bouquet.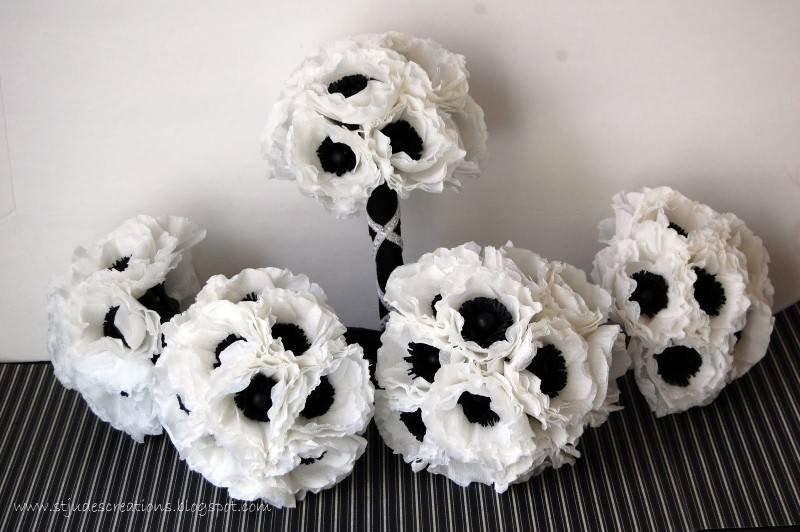 The Decor
The trick is to keep the décor simple – we love the look of these black table linens and white chair covers with black sashes. We also love the jewel tone flowers in the centerpieces, but black and white flowers could be chosen as well.
The Favors
Because of the popularity of this color scheme, it shouldn't be difficult to find favors that fit the bill!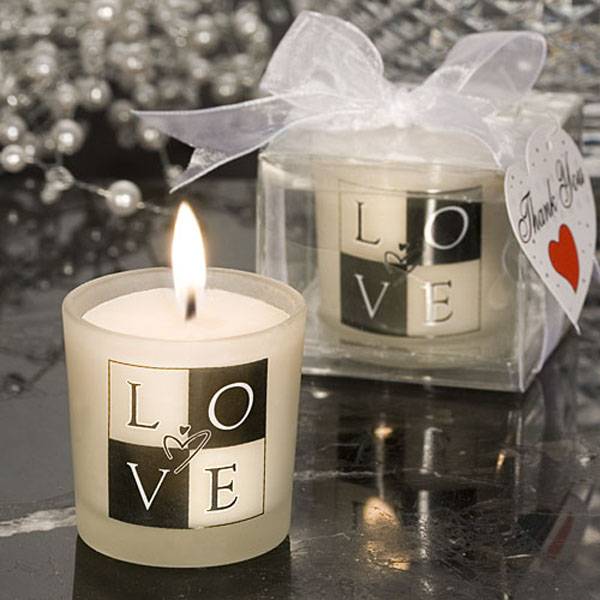 The ideas above can be a fantastic inspiration for those planning a black and white wedding. This is also the perfect foundation to add in literally any other color – every color looks great with this combination.