Brett and Ewelina had another celebration after the Christmas holiday. It was their wedding! The two went for Silver and red as their motif. Their photographer Emily took really great photos and shared it with us for you, our dear readers, to see. The couple had a lolvey outdoor ceremony followed by an indoor celebration. Browse the gallery below to see the highlights of Brett and Ewelina's wedding.
The Theme:
There wasn't a defined theme but with the wedding right after Christmas, there were elements from the holidays that were woven into the reception.
The Do-It-Yourself (DIY) Projects:
Ewelina's mom put together all of the floral arrangements and bouquets. Ewelina's father built the table that the pork was displayed on.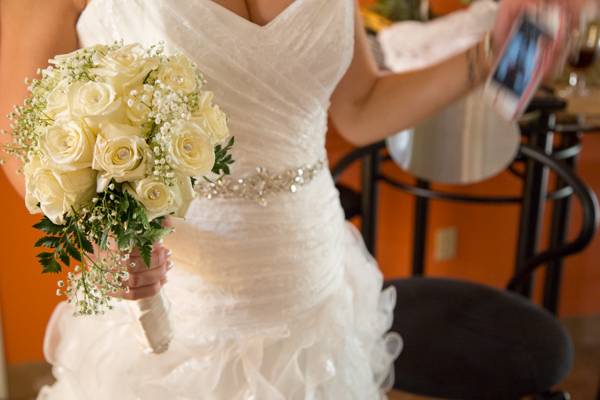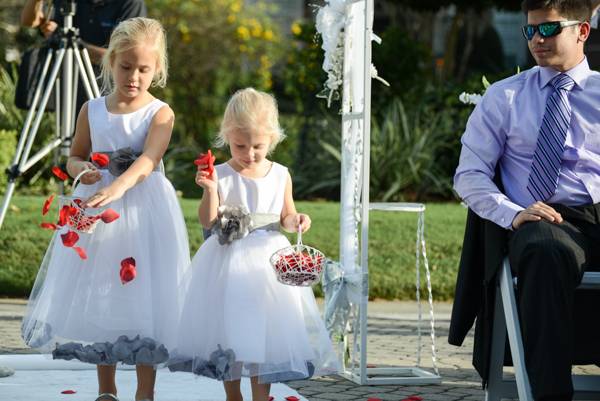 The Highlights From the Ceremony & Reception:
They had a fun Polish tradition during the ceremony. There were two glasses, one had water, one had vodka (but no one knew which one was which). Whoever drinks the vodka becomes the head of the household. Ewelina and Brett never told us who got which one – but their faces were both hilarious.
Favorite Part Of The Day:
The surprises! The day was filled with unexpected twists and turns. From Ewelina's nontraditional dance with her father, to the game of "soccer" that was played during the reception. To top it all, The Beatles made an appearance and serenaded us all. It was such a fun wedding!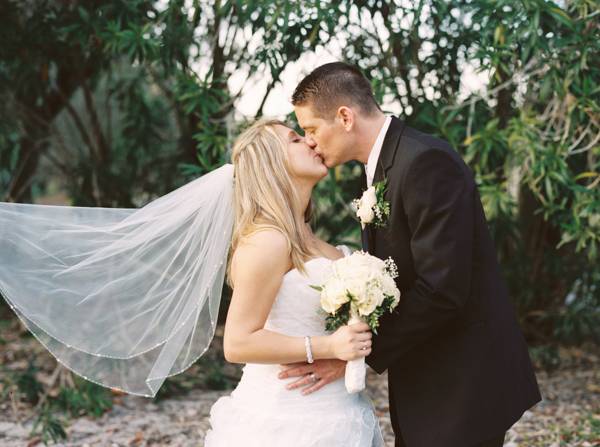 VENDORS
Photographer: Emily Katharine Photography
Venue & Catering: Wentworth Golf Club
Bride's dress & Groom's attire: Aurora Bridal
Hair and Makeup for the bridesmaids: Michele Renee Hair & Makeup
DJ: Craig Hemond
Videographer: Avstat Media
Cake: Publix
Bridesmaid dresses: Ross