What girly girl doesn't?!
A few weeks ago I got to get a behind the scenes look at MyGlassSlipper.com. What can I say…I know people! Actually, a sorority sister of mine is the Senior Marketing and Operations Manager at their headquarters, not too far from where I live, and she gave me the grand tour (thanks, Megan!).
MyGlassSlipper (along with BridalShoes.com) carries tons of options for the shoe-loving bride. Designers include Paris Hilton, Kate Spade, Stuart Weitsman, Freya Rose, Badgley Mischka and more. Of course, you can also do the dyeable thing too (for you or your bridesmaids) – they offer lots of colors to pick from.
Megan emailed me today to tell me about these two new shoes they just got in from a small London based designer (Freya Rose). I had to share them – here they are (Avalanche and Della, respectively)!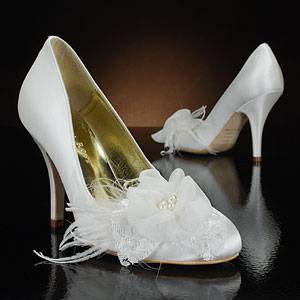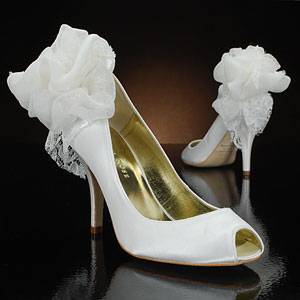 I love just about all of the Badgely Mischka options, too. I'll take one of each, thanks.

Have a fantastic week!