Wedding bubbles are becoming super popular these days as ways for the wedding party to send off the bride and groom (rather than throwing rice). Here is how to make your own personalized wedding bubbles that match your wedding colors.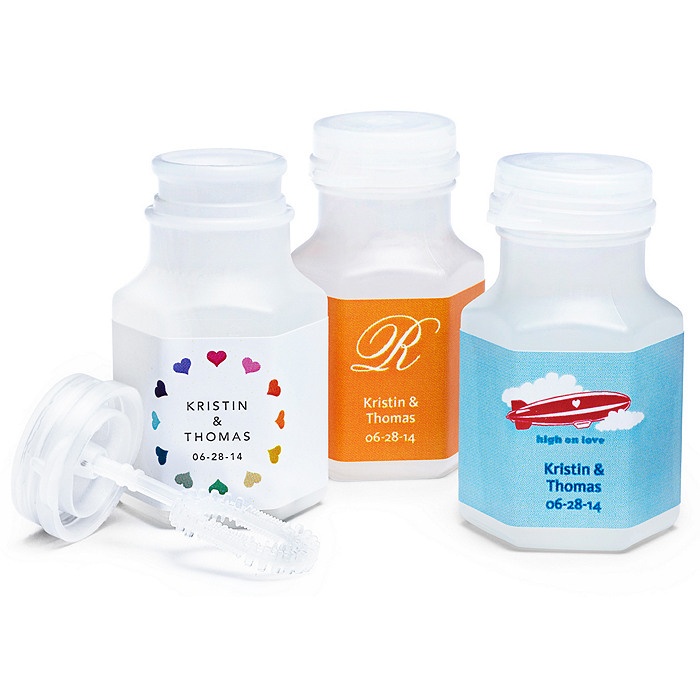 What You'll Need
Corn Syrup
Water
Dish Detergent
Food Coloring
Pipe Cleaners (in your wedding colors)
Small, Empty Bottles (1 for Each Guest)
Printer
Paper
How to Make Them
Start by mixing the bubbles. You'll need 2 and ½ cups of water, ½ cup of corn syrup and ½ cup of dish detergent. You can mix as many batches as you'll need to fill all of your bottles. Tint the mixture with the food coloring to match your wedding colors. Now, cut your pipe cleaners to the appropriate size and make an enclosed shape at the bottom – a circle, a heart, a star, etc.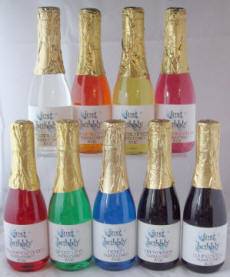 Fill the bottles with the solution. Now, print your own custom labels and tape them to the bubble bottles. Then, you can use the ribbon to tie the pipe cleaner wand onto the bubble bottle. Voila! You have your own custom bubbles that are cheap and easy to make, and that match your wedding reception and ceremony colors perfectly.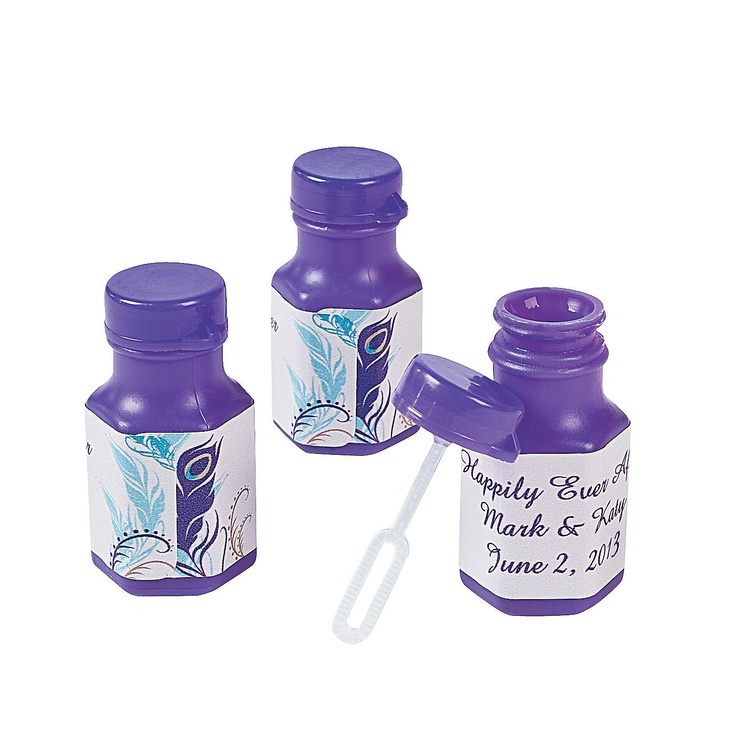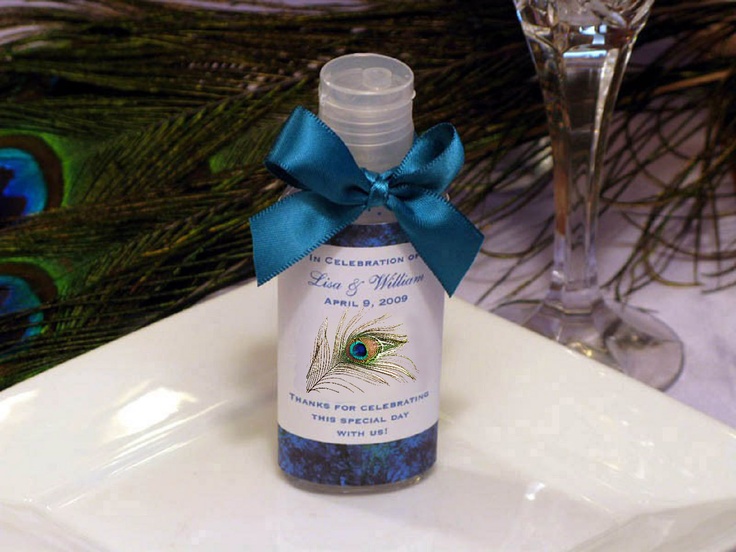 Additional Ideas
If you don't want to make these for your guests, you can make them as "favors" for the children that attend your wedding, such as the flower girl and ring bearer. In any case, these are a lot of fun to create and can be a great addition to your big day.