Ombre wedding cakes are becoming very popular, and they are wonderful for wedding shower. While they look difficult to make, they're actually quite easy. Here are the directions for making an ombre wedding shower cake.
Step 1
Start with your favorite cake mix or mixes (depending on how many guests will be there) and mix it according to the recipe or package directions. You'll want to make sure you have food coloring to create the color you want.
Step 2
You'll need a bowl for every shade you want, so if you're going to do 6 shades of pink, get out 6 bowls for mixing. Separate the batter into equal portions and place each portion into the bowls. Go ahead and preheat your oven and oil your pans.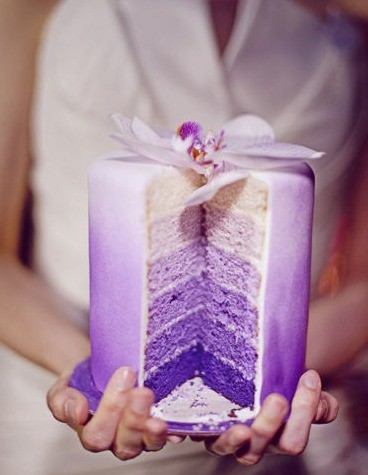 Step 3
For the first cake (the lightest shade), add 2-3 drops of food coloring. Mix this completely and pour it into the first baking pan. For each additional shade, you'll want to add 5 drops of food coloring until you get to the darkest shade of the color you've chosen.
Step 4
Bake each cake until a toothpick inserted into the center comes out clean. Let them cool completely and remove from pans. Using a long bread knife, trim the top so that it's a flat surface rather than domed. Ice the darkest shade of the cake on the top and then place the next darkest shade on top. Continue this until your cake is all stacked. You can then ice the outside of the cake however you'd like.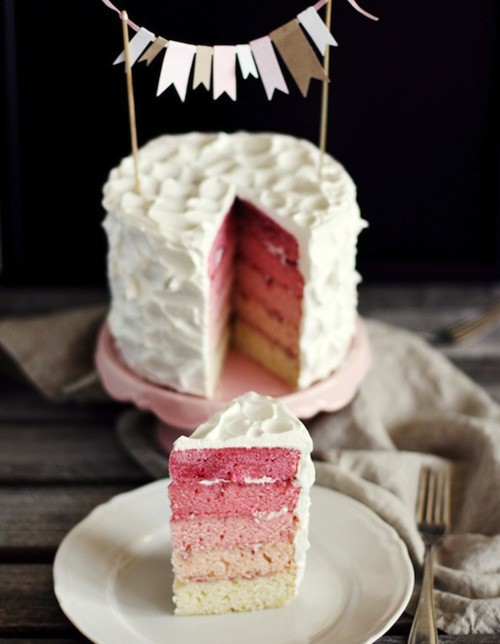 Following these directions, you can have a super cute ombre cake for your wedding shower.