Renee and Billy decided to have their engagement sessions inspired by something they both love – Harry Potter. It started with a small suggestion to have one photo from the spellbinding movie but it turned into a full blown Harry Potter themed engagement. As you scroll down to the photos, you'll see that no detail was spared. From the Emerson Bromo-Seltzer Tower in Baltimore City (their version of Hogwarts!), to books, wands, and the Marauder's Map, everything perfectly looked just like a break from wizardry school! Scroll away and let Renee and Billy's photos do the magic!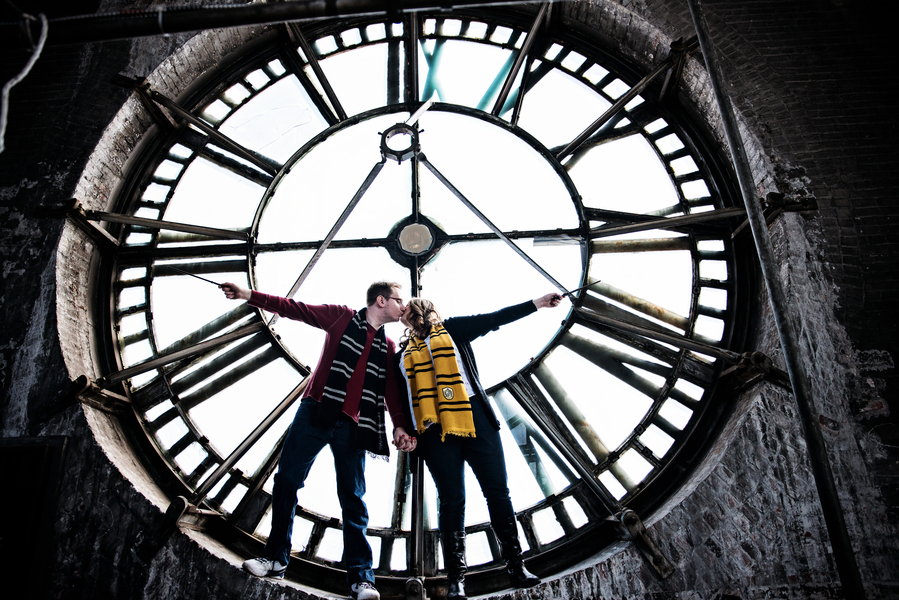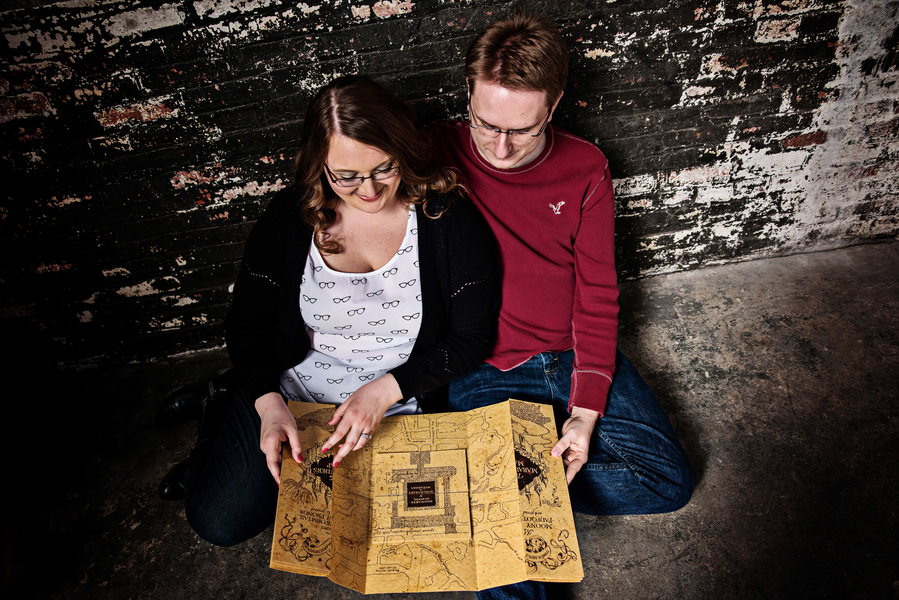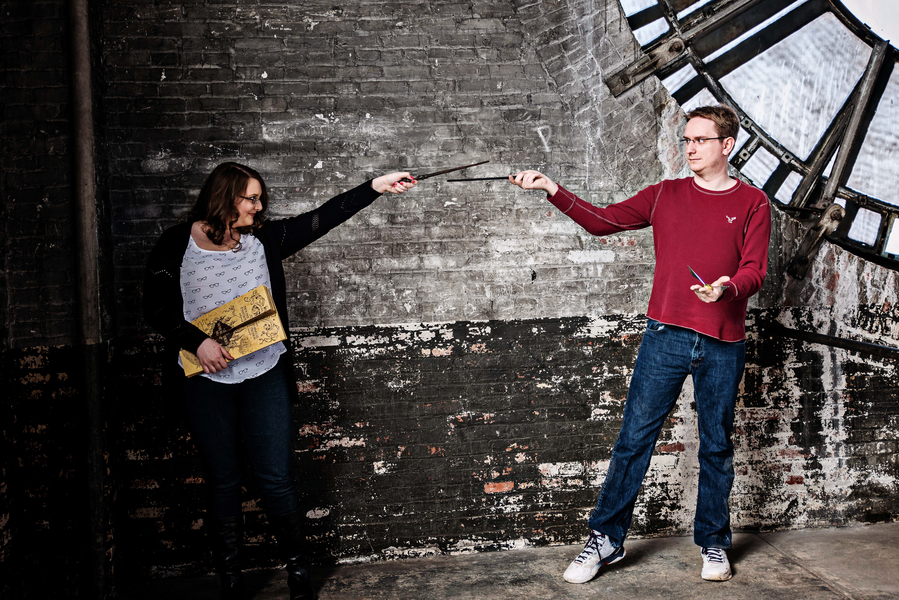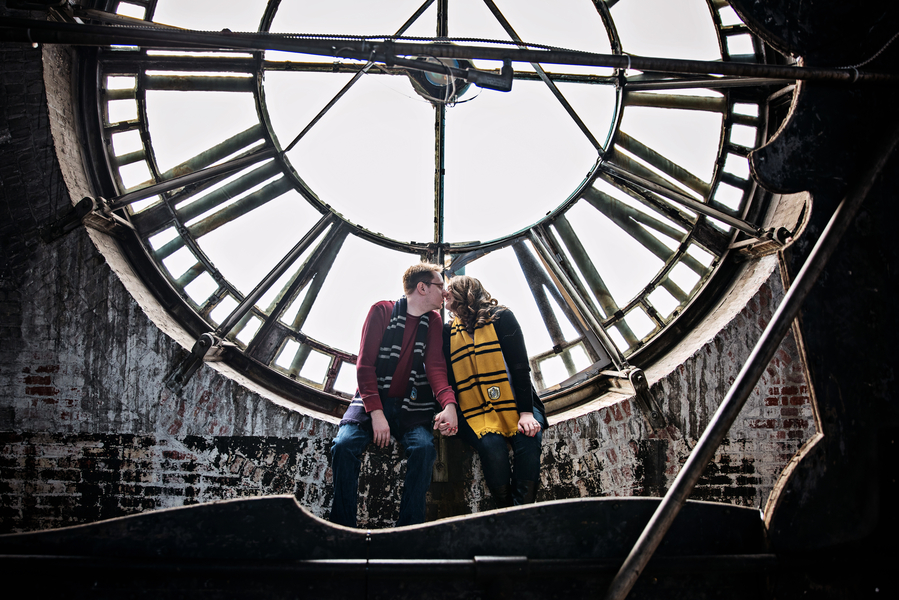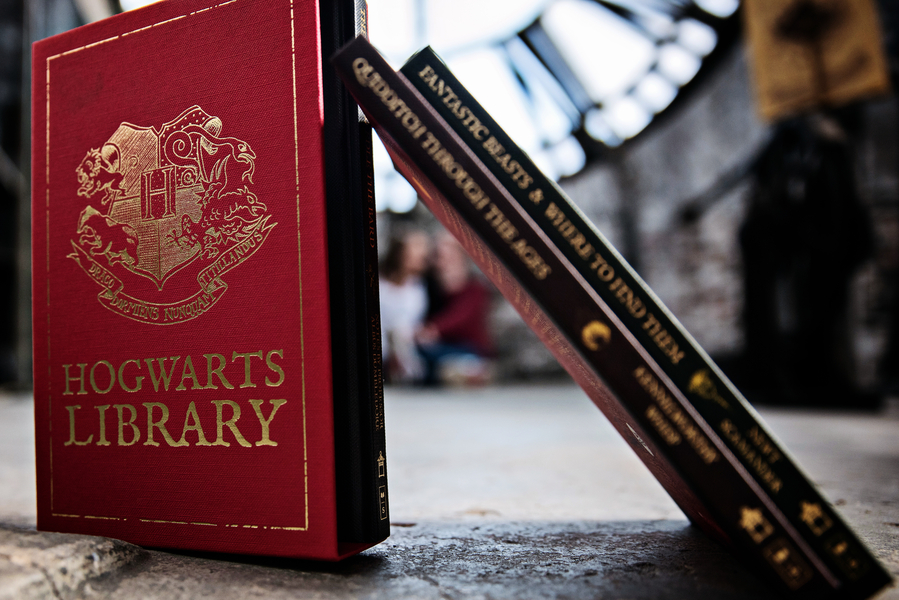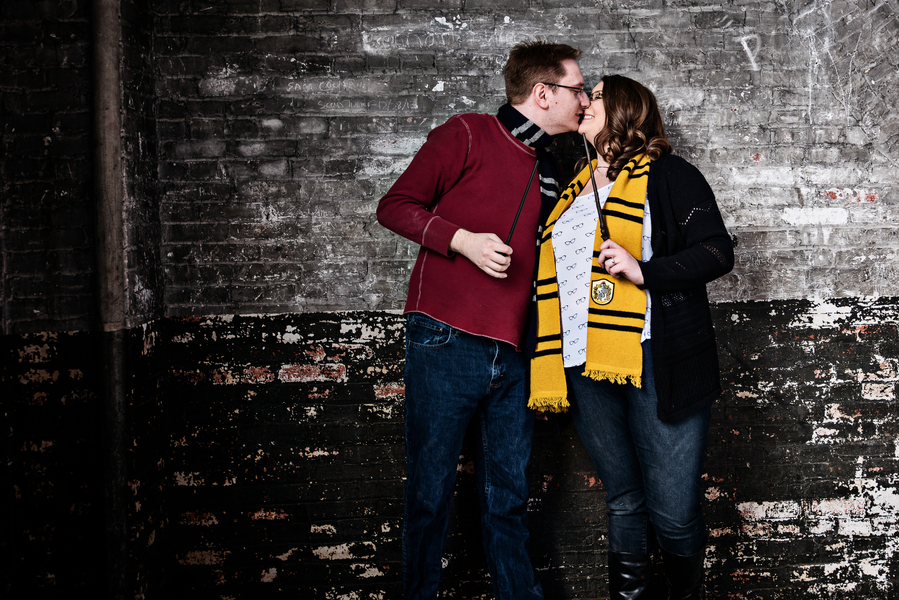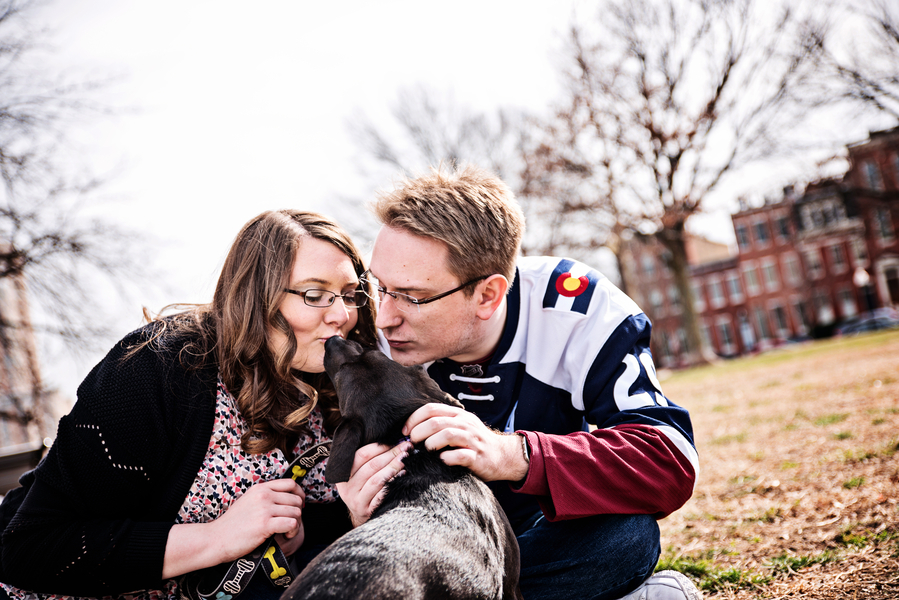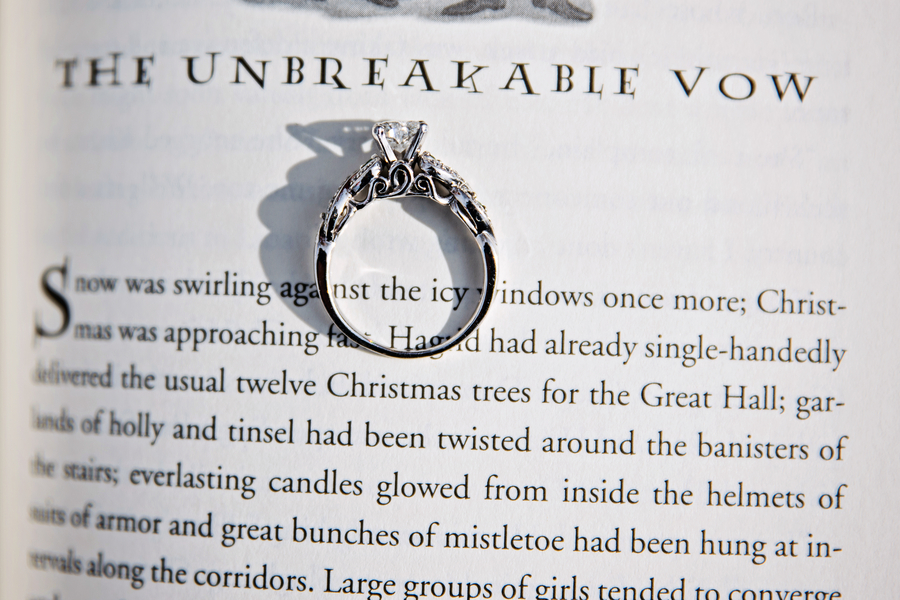 The Proposal
About a year before these photos were taken, Billy proposed to Renee with the help of their puppy, Pluto. Renee travels a few days each month for work and one night when she came home from a trip, Billy proposed by putting a note in Pluto's collar asking if they could be a "five-ever" family (because five-ever is longer than forever, obviously). When Renee turned around, Billy was down on one knee with a ring in his hand – she was so shocked that Billy had to ask her to marry him twice!
Tips From The Bride
♥ Have fun with your engagement photos! You may want serious, classy photos, but don't be afraid to make it fun (and fun photos can still be classy!). If you aren't having a good time though, it will be written all over your face in those pictures.
♥ Put time and thought into planning your outfits, locations you want to visit, and poses you want photos of before going to your engagement session.

Money Matters
$5,000 – $10,000
Vendors
Photographer:  Kathleen Hertel Photography