Today's styled shoot by Brittani Dorsey of Love Affair Photography is not just typical and seasonal but extraordinarily inspirational. The idea behind this shoot was to create an offbeat wedding look, something that would appeal to the less traditional couple while conveying a message of vitality and new beginnings. As a marriage represents a new beginning in much the way that new beginnings occur after a devastating fire like what happened recently in Arizona. They felt that the burned trees really helped to represent their idea for a Gothic Halloween theme and really added something extra. Everything simply came together, and made the whole thing look so beautiful! Now doesn't this remind you of something fresh and exciting? Take inspiration from this feature and check it out yourself! Have fun!
We're All About the Details!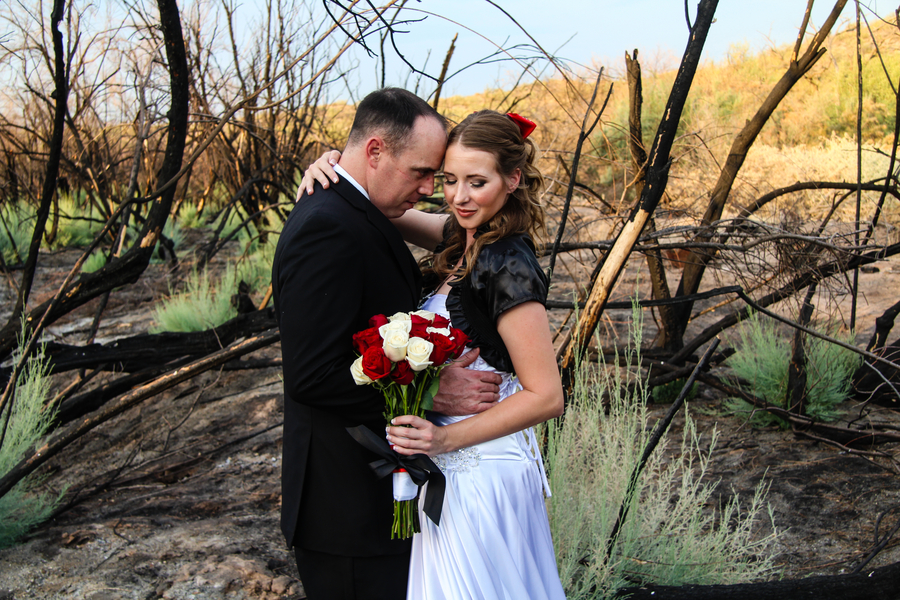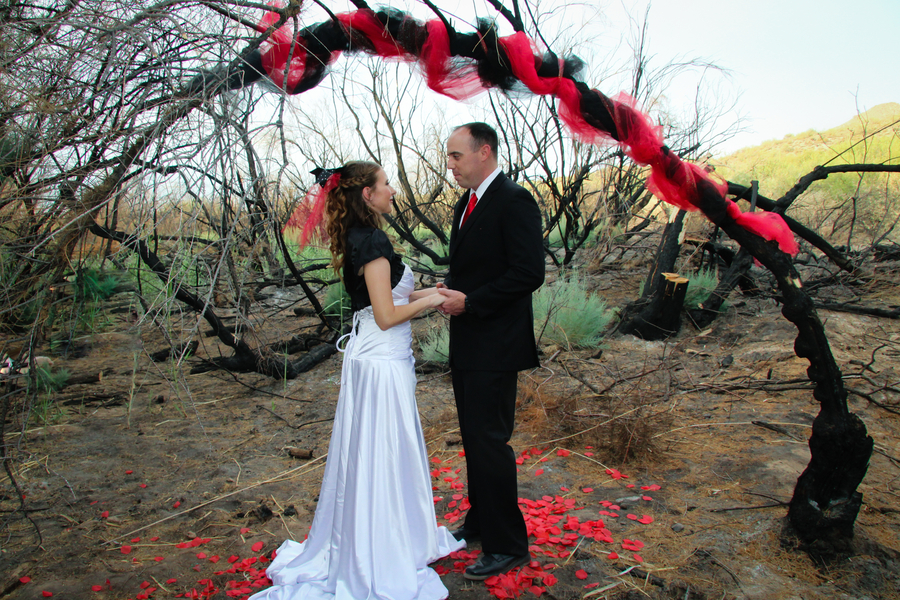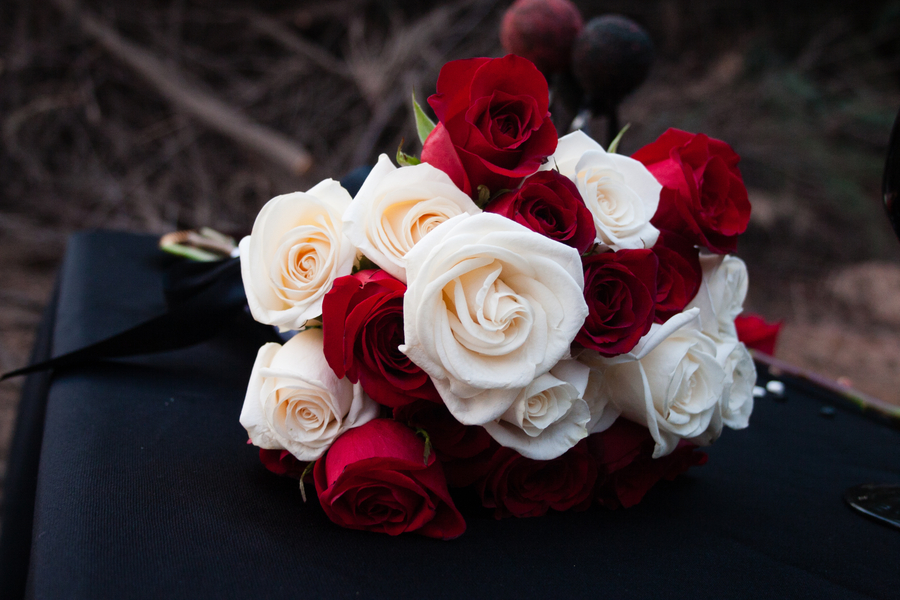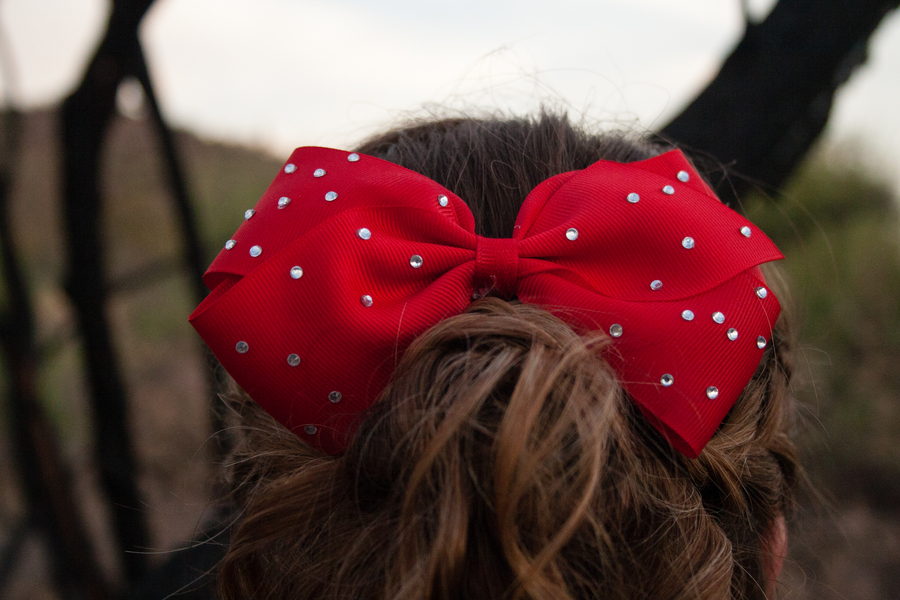 Black is a Happy Color!
They went with a red and black color board to show how those colors can be used in a wedding palette. They loved the idea of incorporating black and making it a happy color about celebration because that isn't always the first thought that comes to mind when we think of black.
The Halloween Theme
They wanted to embrace the fact that the couple's favorite holiday is Halloween and that while we thought of it as creepy it can be romantic and gorgeous. They are heavily inspired by the recent fire that occured near Arizona and felt it would be a perfect location for the shoot as fire represents the life cycle. These invites are gorgeously created by Letters by Jennifer.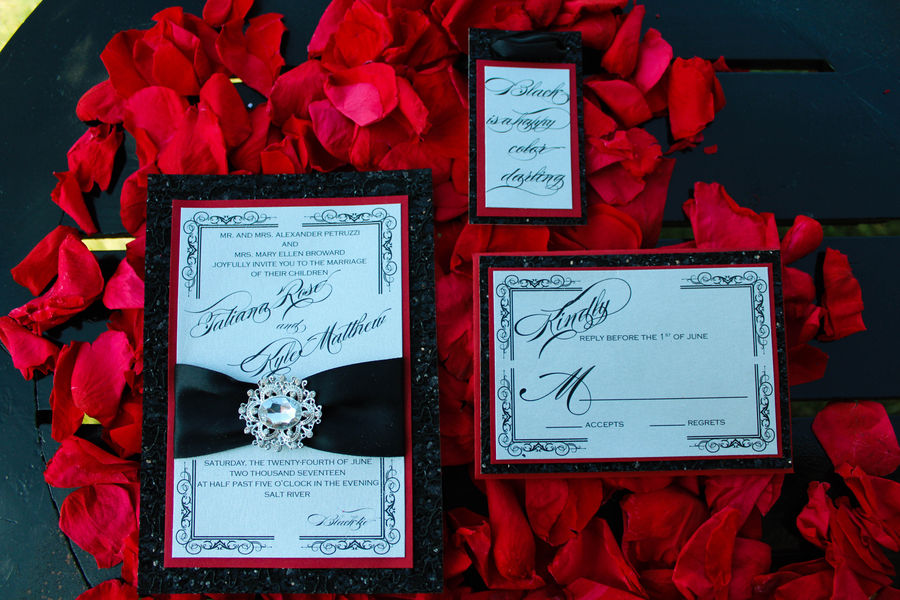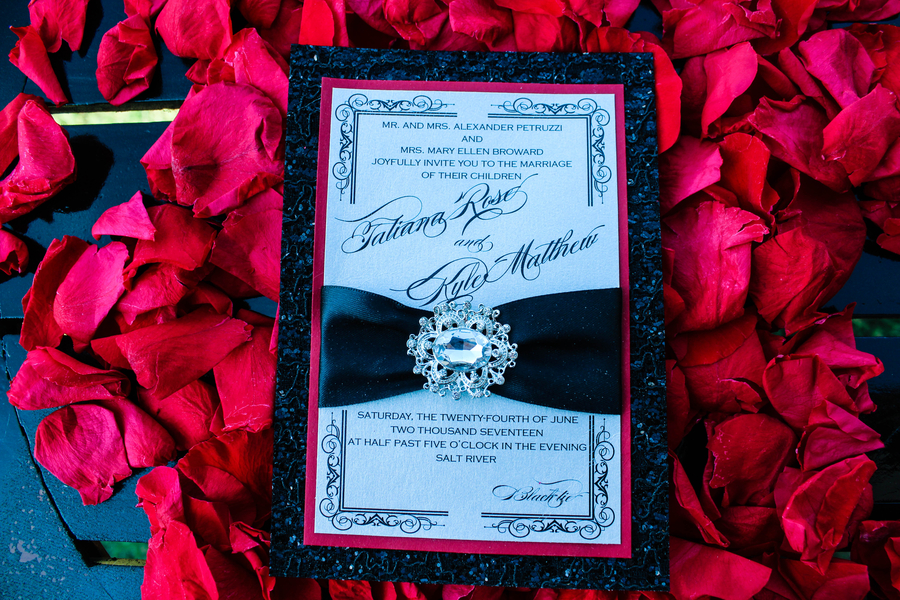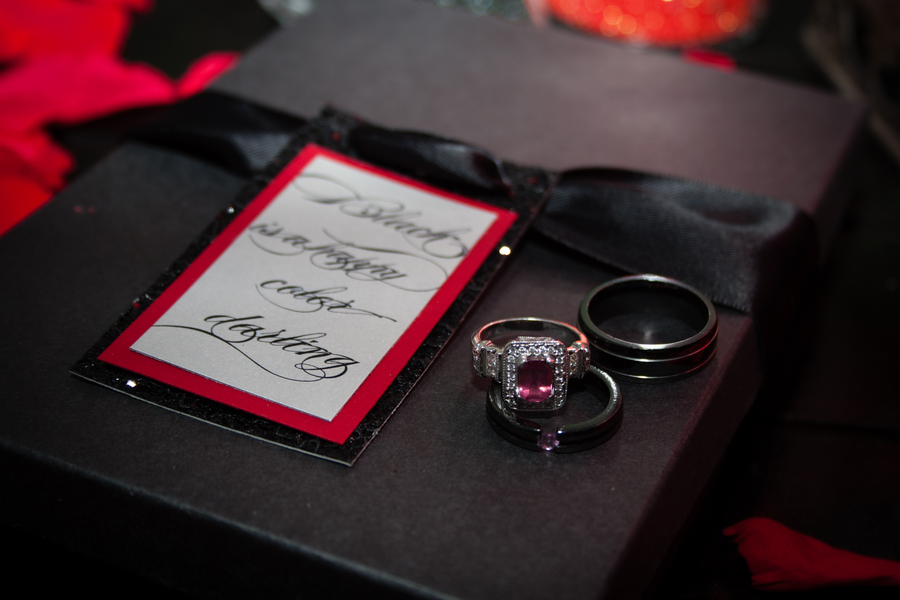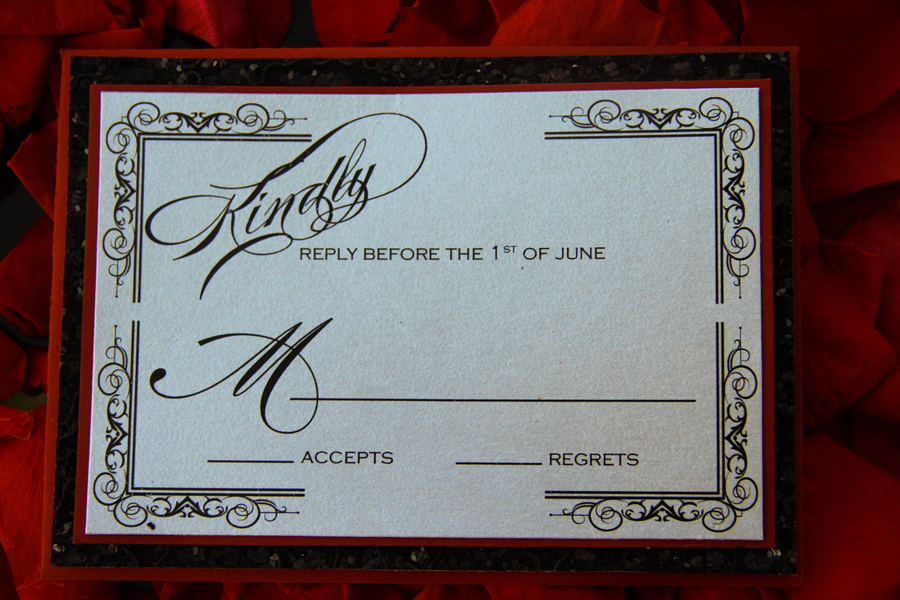 The Cake
The shoot had six cakes all that were different but all tied into the theme and featured a cascade stand which you don't see as often for weddings.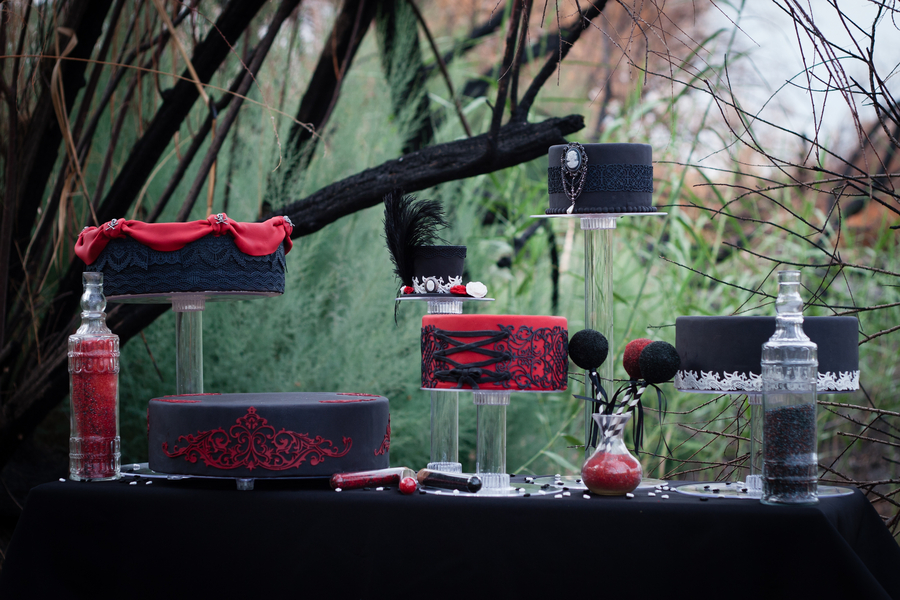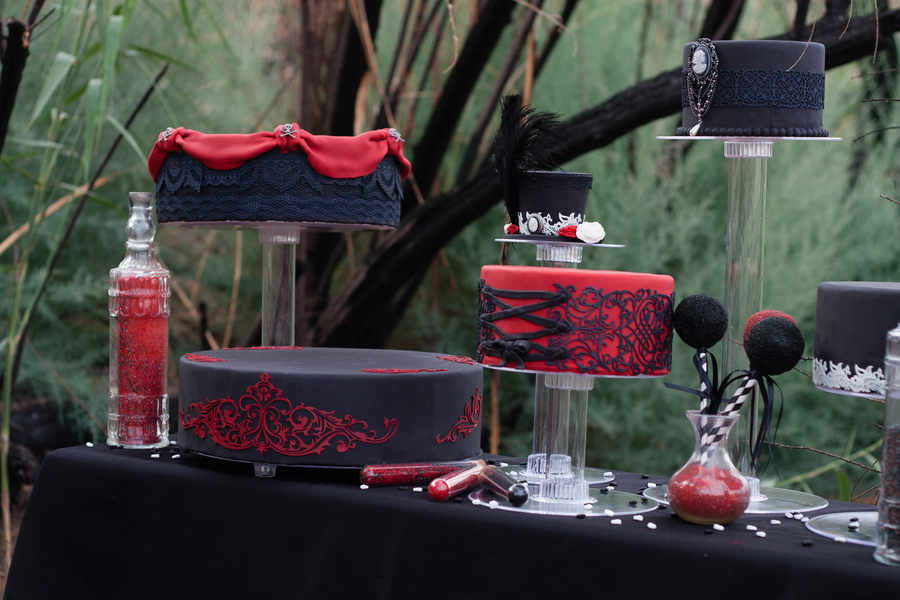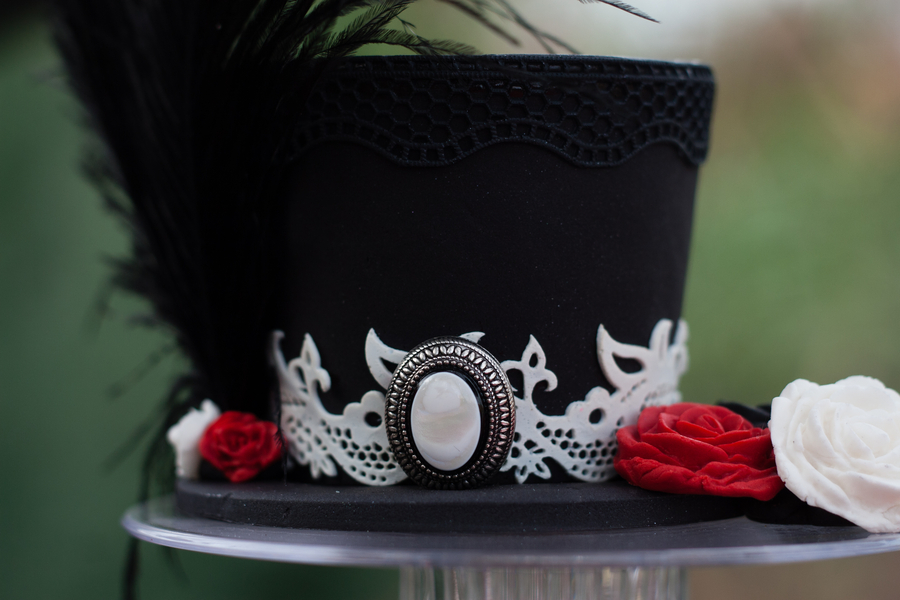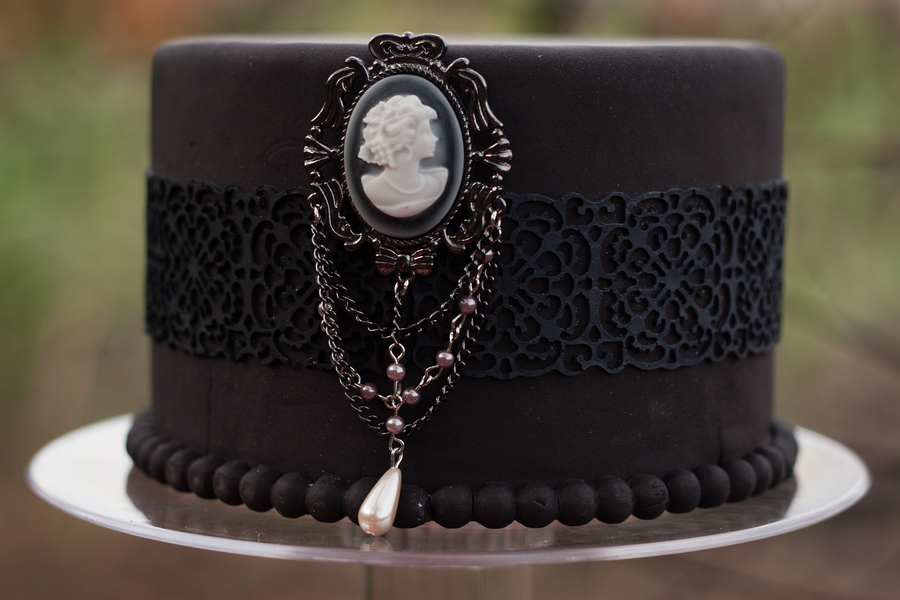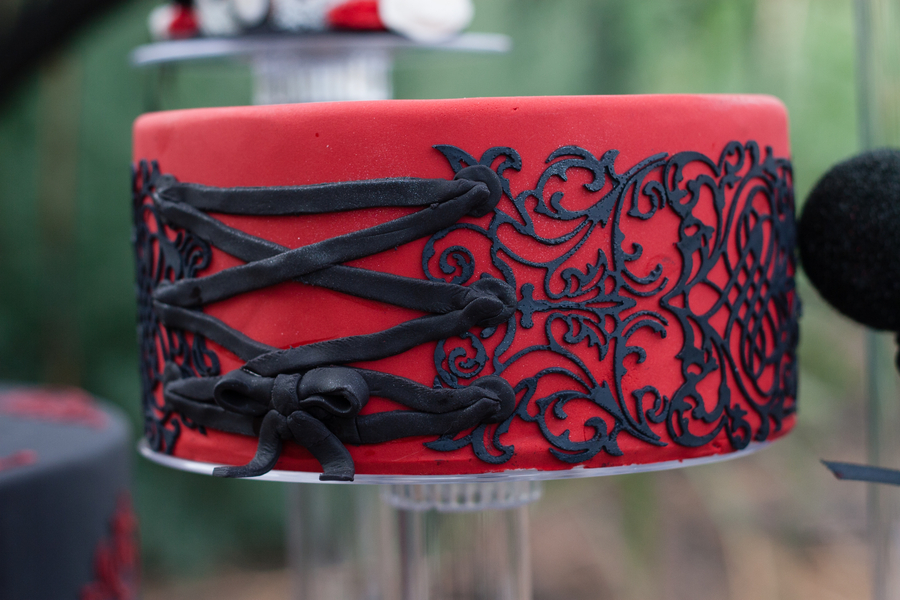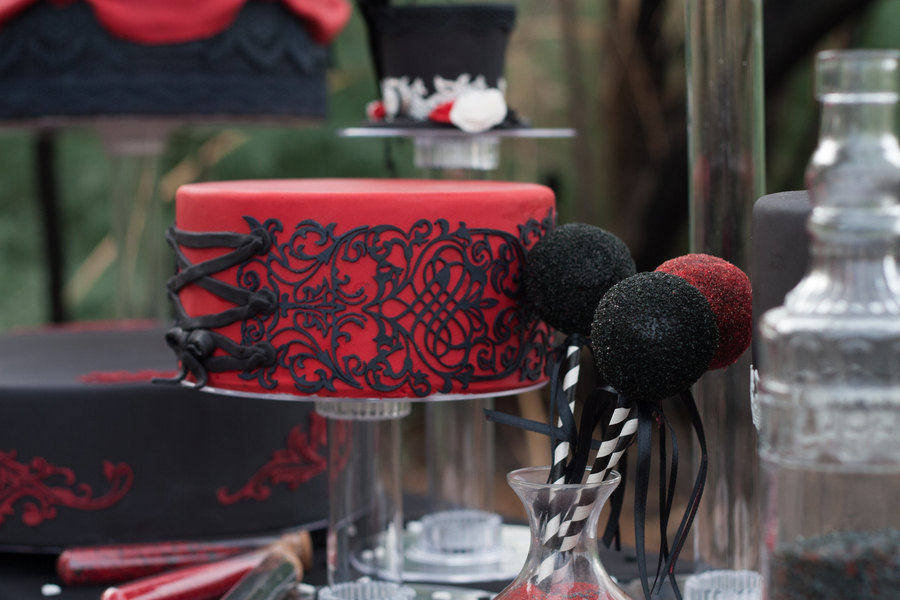 Extra Special Details
The sharp backdrop of burned trees with minor sprouts of greenery helped to really highlight the red and black color palette in the bride's bouquet and accessories. The props were all handmade for the shoot to give it that extra special feel. This shoot occured in Mesa, Arizona along Salt River.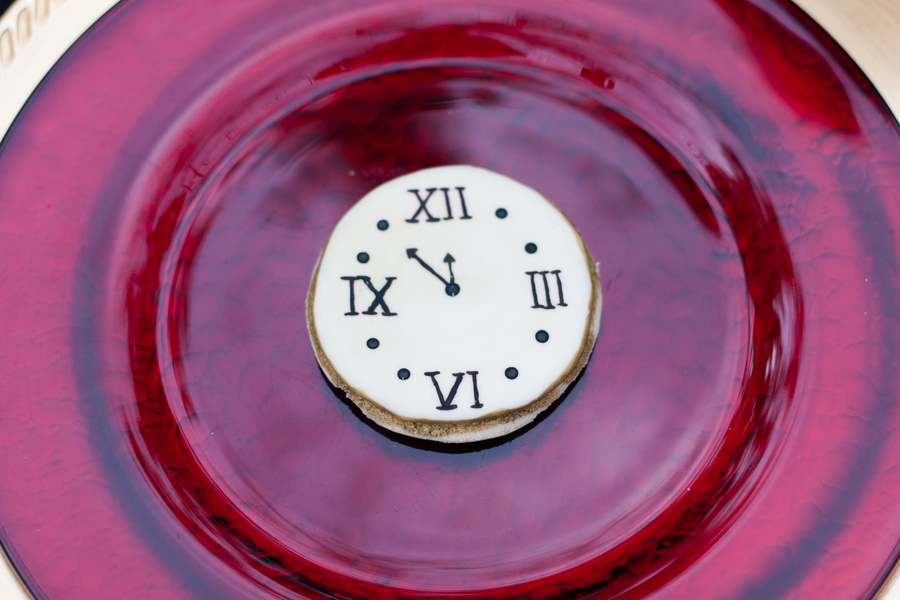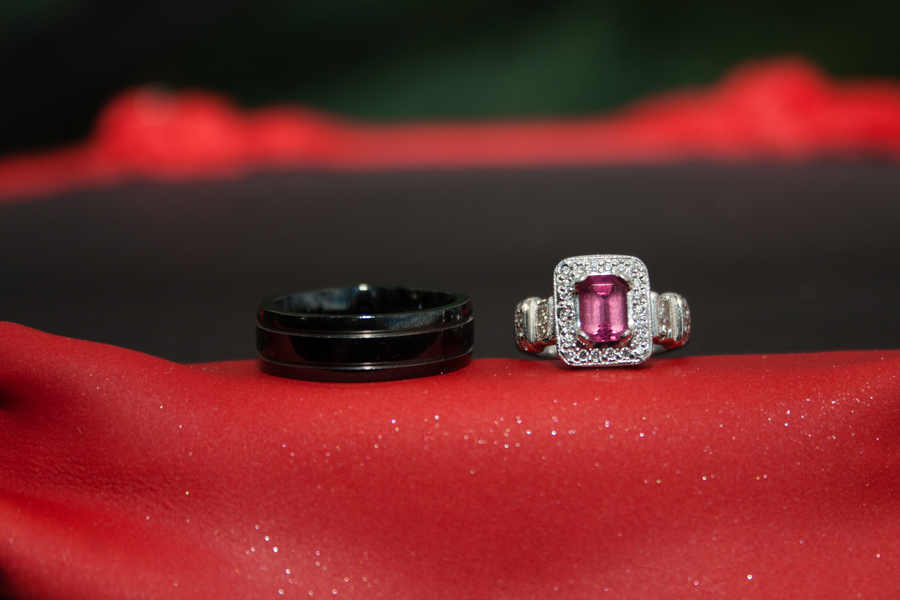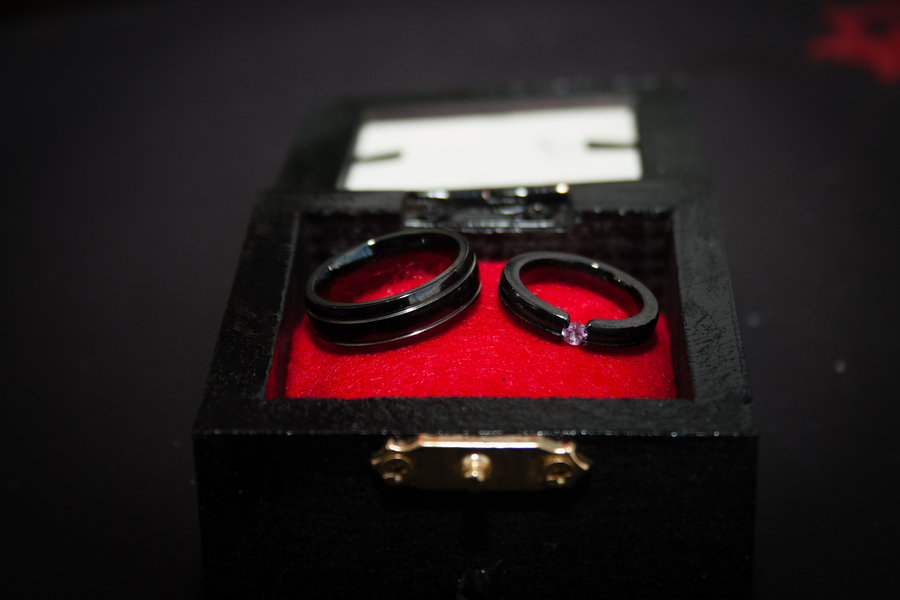 About the Photographer
I am Brittani with Love Affair Photography, I absolutely love elopements and weddings and working with couple as they embark on this exciting time in their lives. My favorite part of any wedding day is the raw emotion expressed by the couples and their families and being able to capture that. The thing that sets me apart is that I really like to get to know my couples and what is important to them and by the end of the day I end up feeling like part of my couple's families. I strive to make sure that each couples wedding day is captured in a way that expresses their unique personality and style every wedding day and every couple is different. I want the unique aspects of each wedding and each couple to be noticeable in the images they receive from their day. I am in based in Gilbert, Arizona but love to travel all over the United States as well as the world for elopements and weddings. My wedding day pricing starts at $1200 and I can be reached via my website at or via phone at 480-586-6280.
Take this Advice
I would advise to start any DIY project well advance as sometimes they are harder then you think and to buy more material then you think you will need as the first time you do the project it might not go seamlessly. I would say to handle each piece of day individually so its less overwhelming and to tour any location you are interested at using for your big day more then once if its an outdoor area that is constantly changing. I would suggest to have your style board or inspiration always on hand so that when you see something you feel could work when you are out shopping you can look at that board and see if it actually ties into your theme or if it is too far outside your theme to work. The thing we focused on most was cohesion and so with every piece of decor we thought about using we evaluated whether or not it brought us closer to our theme and a cohesive look or further away. ~Brittani Dorsey/Photographer
Vendors
Photographer: Love Affair Photography
Second Shooter: Erica Second Shooting for Love Affair Photography
Hair Stylist: Beauty Creations by Cristina
Bakery: Bite Me Delectables
Invitation Designer: Danielle Seals Events
Calligrapher: Letters by Jennifer