When it comes time to plan your wedding shower, you have to think of some really delicious treats that your friends and family members will enjoy. Designer cookies are becoming more and more popular, and they literally come in all shapes, sizes, flavors and colors. Here are some beautiful wedding shower cookies that might inspire you as you plan your shower.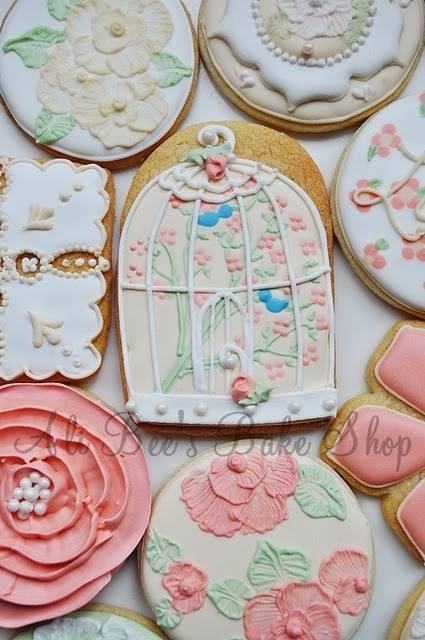 These beautiful cookies feature delicately frosted flowers and bird cages. They are bright and beautiful, with lots of color and intricate details.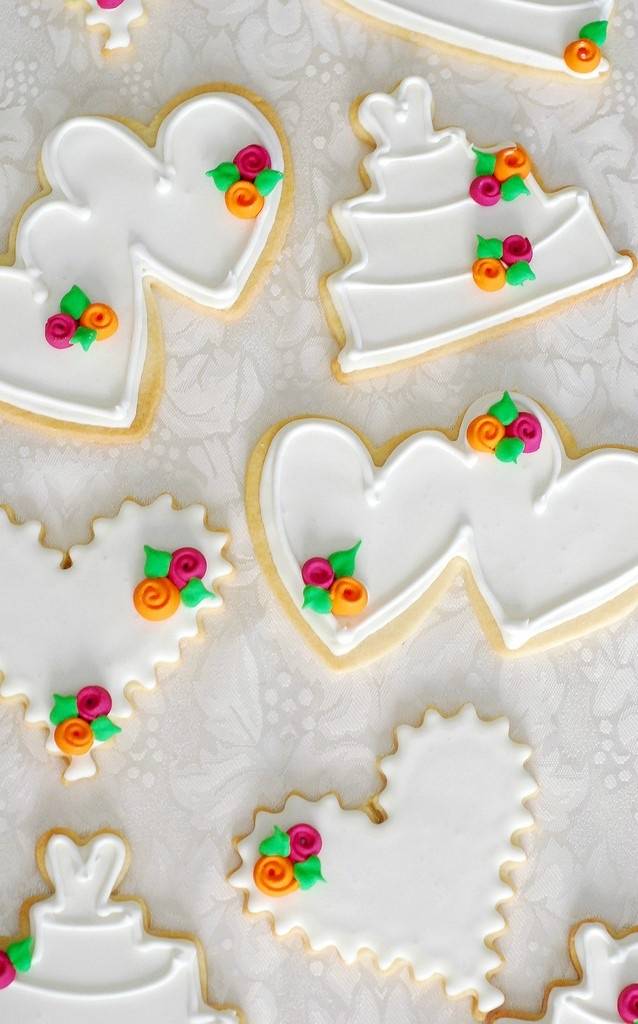 These cookies are a little bit more traditional, featuring white flowers and dresses with colored flowers for embellishment. They're pretty and look great for summer or spring showers.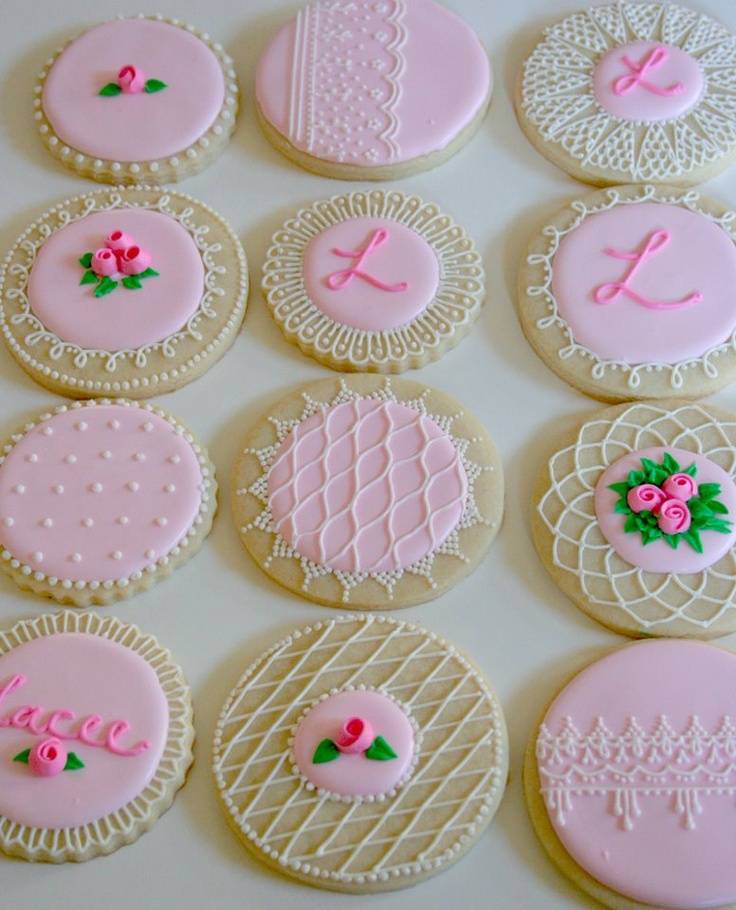 These gorgeous cookies look fantastic for a garden party or tea party themed wedding showers. They feature beautiful pink icing with delicate white piping.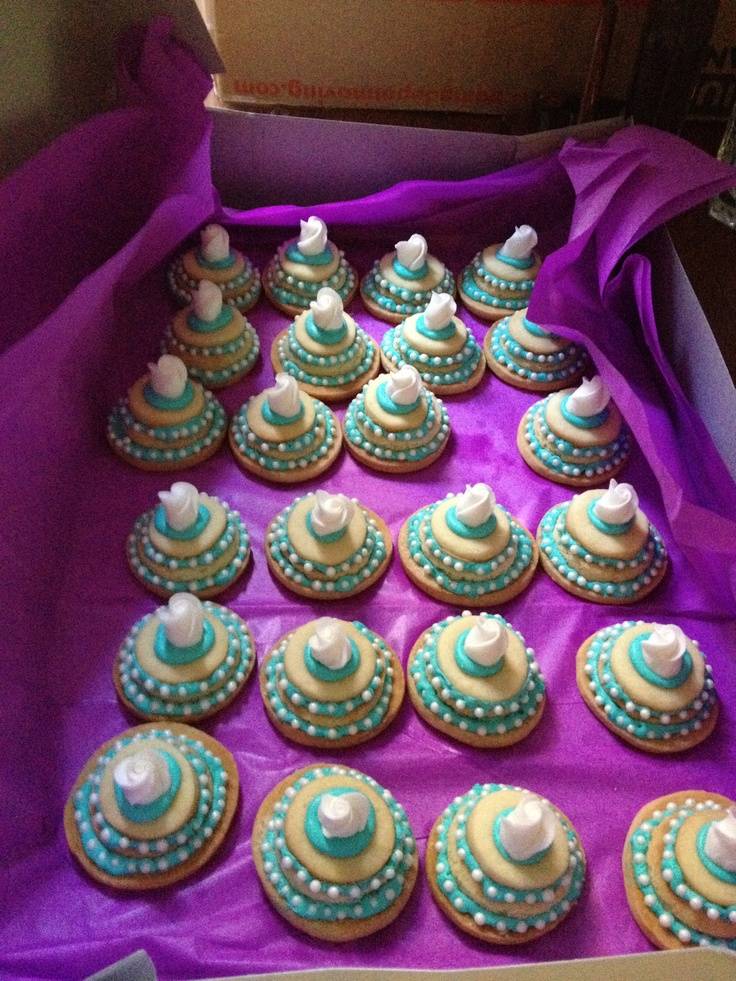 These wedding cake cookies are shaped to look like miniature wedding cakes. They feature beautiful teal icing and little edible pearls.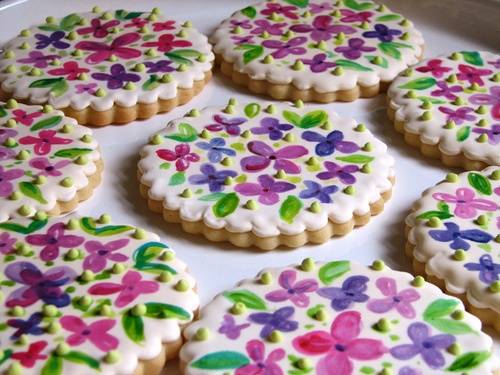 Perfect for spring or summer, these hand-painted wedding shower cookies are absolutely beautiful.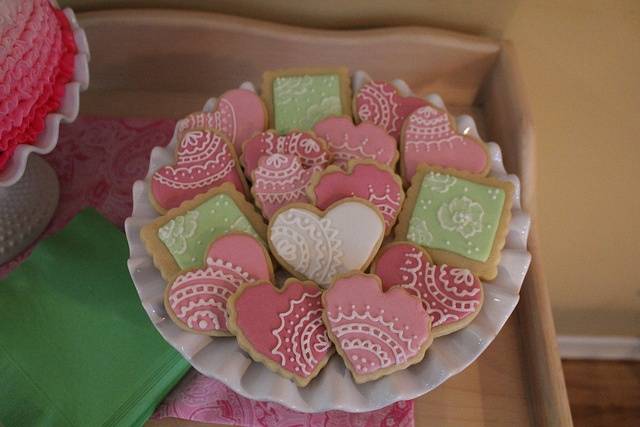 These beautiful wedding shower hearts feature lace-like white piping that is delicate and charming.
Although these are just a few of the beautifully-decorated cookies you can feature at your wedding shower, they can help you get great ideas for your own.