If you want a fun filled, light hearted wedding that is romantic and full of jazz music, then you need to think about getting married in New Orleans. There is absolutely no place like it. New Orleans is definitely one place that will make your memorable occasion absolutely unforgettable.
There are many places to get married in New Orleans. It all depends on your taste and making reservations as soon as you can. There's the French Quarter if you want a more historic, romantic wedding. With its courtyards and carriage ride you will be swept off your feet.
If music is your passion you may prefer to get married in the House of Blues or Rosy's Jazz Hall. Both are beautiful places and have wonderful acoustics so that your wedding entertainment will have perfect sound. Music is after all one of the most famous aspects of New Orleans culture.
Of course if you'd prefer to be married while cruising down the Mississippi, that can be arranged too. The people here are very friendly and accommodating. You can have a very relaxed event on one of the old show boats, like the Mississippi Queen. Wow! Now wouldn't that would be something…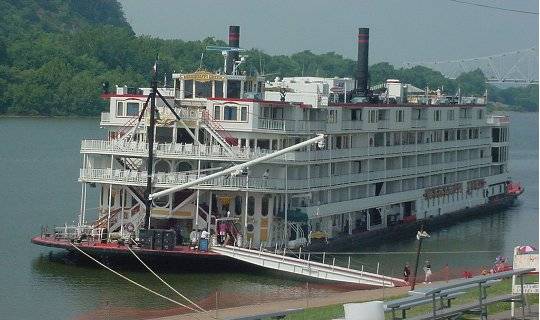 Since for most couples this will be a destination wedding, you should know that New Orleans requires that both parties be over 18 to marry. You can apply for a license if you are 16 to 18 years of age but will need the consent of both your parents or a court order from a judge of the juvenile court. They also require that at least one of you must be physically present to apply for the license.
Now while there is normally a 72 hour waiting period between the issuing of the license and when you can get married, marriage officiants are authorized to waive this waiting period for non-residents such as yourselves. If you are getting the license ahead of time, it's valid for a maximum of six months.
Food is another aspect of New Orleans that is well loved. There is nothing like Cajun cooking. It is heavily spiced food that always smells heavenly. No, the food isn't always hot and spicy but it is always flavored. Your wedding reception will be well remembered by those of your guests who love to eat.
New Orleans weddings are for people who love life and want to savor life to the fullest. There is a vibrancy in the air that will help liven up your wedding. With the great artists and musicians that are available, there is no doubt that your party will be swinging.
There are many fine artisans who will help you prepare for your wedding in this unique city. They have everything! If you want totally unique wedding souvenirs or a gorgeous cake, you'll be pleasantly surprised at what's available. If you want to look for something old to wear for the special occasion there are many antiques to be found in the city. New Orleans will truly make your nuptials a historic event.
As they say in New Orleans, "Laissez bon temps roullez!" (Let the good times roll!) 😉