Most couples send out "thank you" cards to their wedding guests for helping celebrate the big day and for bringing wedding gifts. While you can use generic cards, a photo card is much more fun. There are some great ideas for photos to use as well. Check these out, or come up with your own clever thank you card photo.
Children Holding a Frame
If you have children who are present in the ceremony, have them hold a frame up between them. Then, have the photographer shoot you and your spouse in the frame. It makes an adorable photo that is great for a thank you card.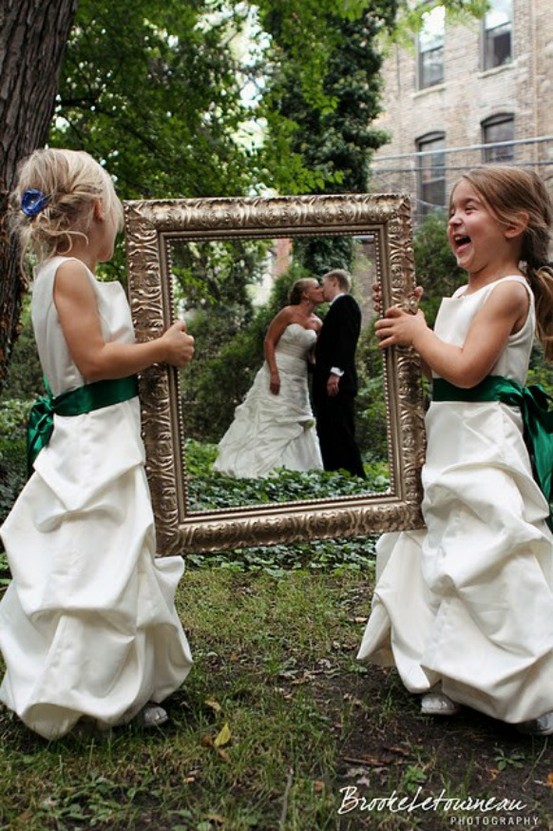 Bride and Groom Holding Signs
You can also take a great picture with you and your spouse holding a thank you sign to send out to your wedding guests. You can adapt this idea to fit your wedding theme perfectly using different props or locations.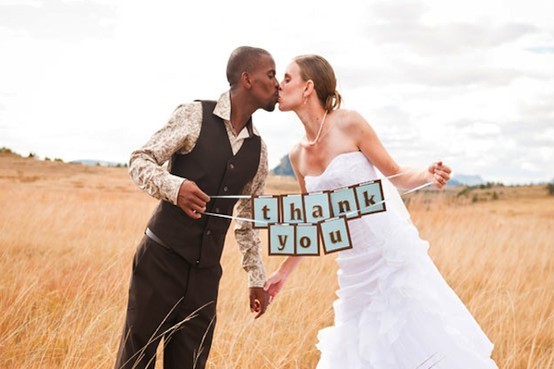 Sweet Photos
You can also choose your sweetest or most favorite wedding photo and use that for your thank you cards. Your wedding guests will love receiving a special photo of you and your spouse.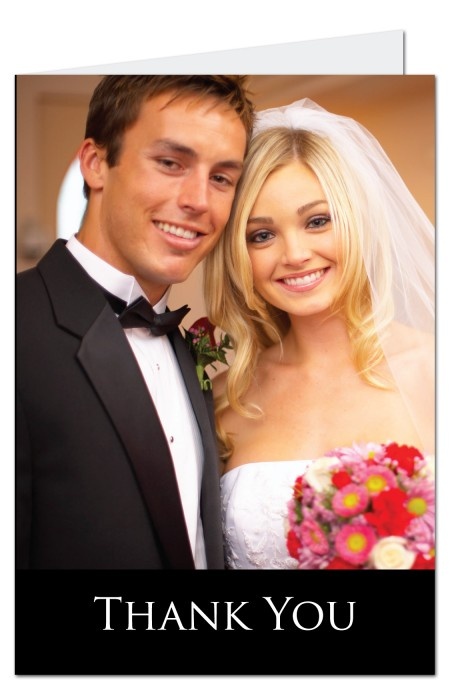 Vehicle Photo
Another great idea is to get a shot of the back of your vehicle, all decked out with the "just married" sign and tin cans on strings. This makes a wonderful picture for thank you cards, and is charming and whimsical.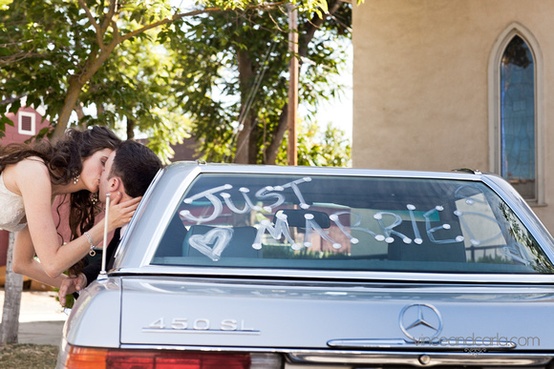 Sweet Picture of the Wedding Party
For thank you cards that will go specifically to the wedding party, using a photo of the wedding party is a perfect idea. Not only will it thank them for attending, but it will show them what a huge part they were in your big celebration.
Using these great ideas (or coming up with your own unique ideas), you can create unforgettable wedding thank you cards.