Isaidys is nothing but glad that her mom and dad has gotten tired of the frozen cotton candies and decided to move to St. Pete. Though at first, it broke her heart to leave her childhood place, everything changed when she met Billy. Now, that they are getting married, they had had everything planned for their wedding and decided to settle on organic stuff. Yup, even their wedding rings are organic, and made a lot DIY's including her colorful bouquet and save the date sign. What an artistic old soul! So, I guess Isaidys and Billy will have a bounty life together, yes?
Our Story
Her Story
I was born in Cuba and moved to the US on November 7th, 1996. It was at the tender age of four that I was introduced to what ended up being my home for almost 7 years; Fargo, North Dakota. I loved it there. The trees were permanently covered in frozen cotton candy. In the summer, tulips sprouted from the ground in beautiful colors. In 2002 my parents no longer could stand the frozen cotton candy and we moved to St. Petersburg, Florida in hopes of warmer weather and a sea breeze. I was so upset St. Pete didn't have as many palm trees as Miami (I would trade all the palm trees in the world for the boy I met in St. Pete). In middle school, I developed a crush on boy with a head that seemed entirely too big for his body (some things never change), who was just not that into me. Four years later (after extensive social media wooing on my part) in 2008, Billy asked me to be his girlfriend on April 18th in theater 7 of Park Place Regal Movies while we watched Prom Night (yes, although petrified of horror movies, he endured it). It has since then been 7 amazing years of friendship, love, and so much laugher you'd think I'd have a solid six pack by now. We've learned from each other and grown together. We've become better people because of each other. I've been planning this wedding for 7 years, and I couldn't be more excited to have you read this, because it means we are FINALLY GETTING MARRIED!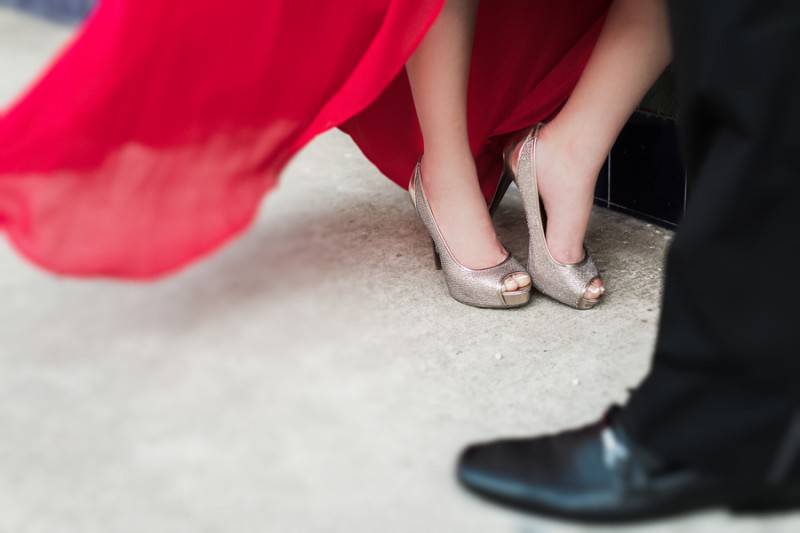 His Story
I was born here, in St. Petersburg, Florida in 1993, and I've lived here ever since. An oblivious middle school boy, I had no idea Isaidys had a crush on me (or my gigantic head for that matter). I was just bouncing along, mind preoccupied with the Denver Broncos and their future Hall of Fame quarterback Jay Cutler (ha) when Isaidys really came into my life. I knew right away she was the one for me (she can cook, she's smart, sweet, selfless, ridiculously gorgeous, and have you SEEN her in a bathing suit?), and started saving for an "engagement ring" before we even officially started dating. I bought her that first ring 4 months after we started dating, (I rode the bus with 350 dollars cash to Bond Jewelers) and, ever the romantic, proposed to her with the tiny little ring in the living room of her parents house back on August 16, 2008. Seven years, a proper proposal, a much bigger diamond and a lot of love and laughs have passed since then, and I'm happy to say, I couldn't have been smarter when I locked up this gem of a lady. Thanks for taking the time to read my ramblings, and we look forward to seeing you when we tie the knot on November 7th, 2015.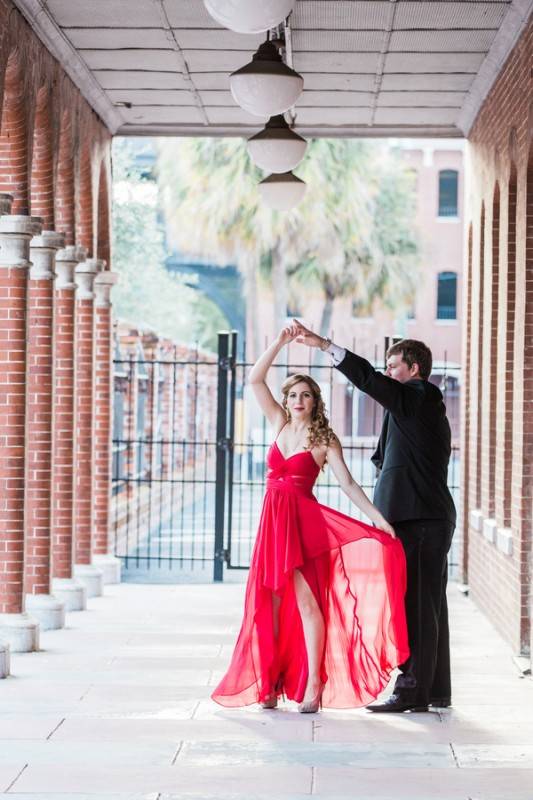 We Are A Perfect Match
William and I have been best friends as long a we have been partners. We've grown together and made each other the people we are today. Through the years we've received a lot of criticism because of being so young in such a serious relationship, we've been told we are hindering each other and not growing to be the people we are meant to be, but the truth is, we are stronger, bolder, more sure people because we have each other. We have pushed each other to maintain straight A's through our schooling, to change our major and follow WHAT we think our dreams our. We have consistently pushed one another to be truthful and real to ourselves as much as we are to each other. We make each other better, like it's meant to be. Over our 7 years of being together, we have never broken up or taken a break.. we pride ourselves in this fact.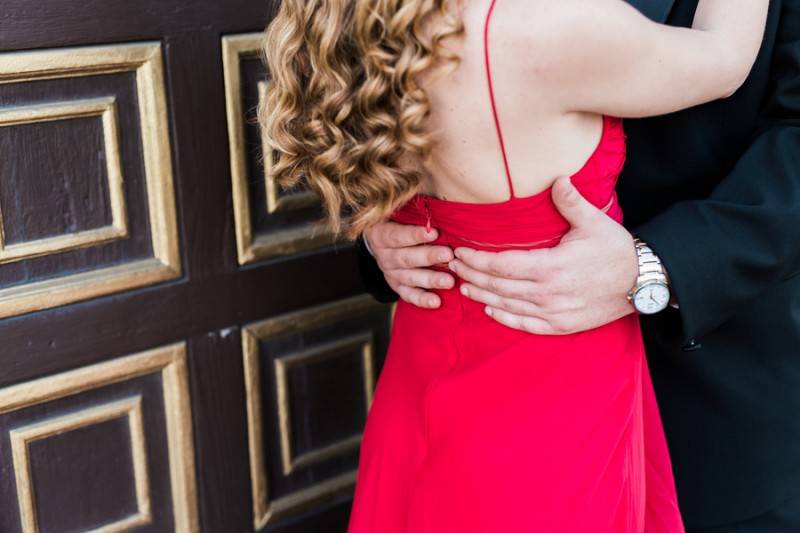 The Proposal
On February 14th, 2013 William planned a special evening at my favorite restaurant. When we arrived for a planned dinner there was a line out the door and our reservation had been overbooked. His plans were ruined. We found a bite to eat at the only place that did not have a 2 hour wait, and then he dragged me to a small beach at the St. Petersburg pier where we had spend so much time together in highschool and college (that pier is now being destroyed but we are left with a beautiful memory of it) and laid out a simple blanket where he proposed. The evening was still perfect and intimate. It's a reminder that we have had to bop and weave with life and everything it's thrown at us, we've always loved each other above all, and everything has always worked out.
The Planning Process
It has been two years, planning every detail. This is by far the largest most important party we will ever throw. From the day that ring was on my finger, we made a list of the most important aspects of our wedding and photography was at the top of the list. We met with COUNTLESS photographers and when we met Marilyn.. we knew. She captured every essence of our relationship, she was able to take our ideas and vision and and put them into these beautiful images that captured every perfect aspect of us.
The Best Advice We Received
At the end of the day, your entire goal is to be married. If at the end of the night, you are married then you've accomplished what you came for. It does not matter if the flowers weren't right or if the food came out cold. You are married and that is what matters most.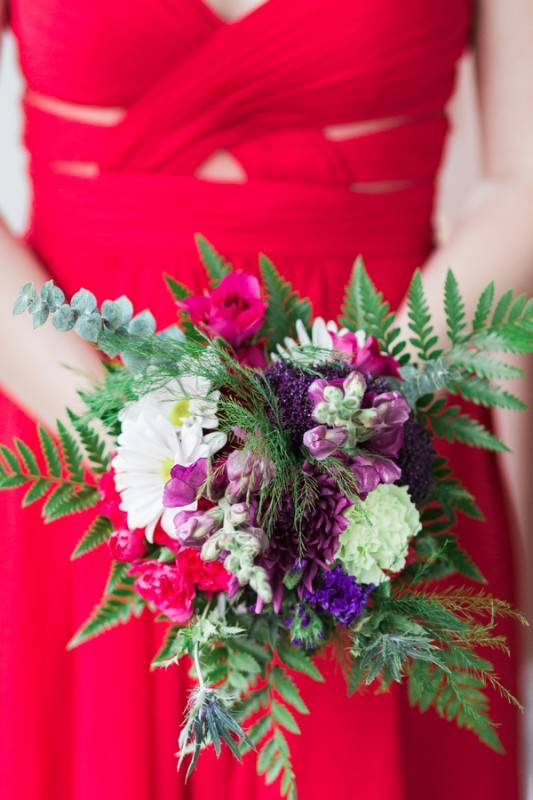 Tips & Tricks For Future Brides
Everything WILL fall into place. Find wholesale flowers to make your floral arrangements, DIY for table numbers, decorations, menus, programs but definitely not for flowers, invitations and cakes if you can avoid it. Also, DELEGATE. Let your bridesmaids and family members help.
The Challenges We Faced
William and I have paid for the entire wedding ourselves thus far. This has been the most stressful part of this planning process. We are also moving in together for the first time after the wedding, finding a home has put even more stress on the wedding process. We sat down and made a budget, we both try and do our part in researching the most budget friendly options. We decide together.
Wedding Decor Inspiration
We are old souls, at least that is what everyone tells us. My ring is this beautiful timeless piece, simple and organic. When we spoke with our florist we talked about making our centerpieces look as organic as possible. Our goal is to have our guests sit down and ask themselves, or wow look at all these plants, I wonder how long they have been growing there. Love is wild and it does what it wants. Life is difficult but yields the most beautiful moments, and we want to capture that in every details. Nothing will be perfect on our wedding day, but we will adjust to it and we have a wonderful, talented photographer to capture every detail, perfect or not.
Wedding Outfit Inspiration
The engagement pictures were inspired by my heritage and wanting an old classic look to our pictures. The wedding day outfits are inspired by organic and whimsical feels. We want everything to be effortless and beautiful, like our relationship.
Our Do-It-Yourself (DIY) Projects
I cut confetti for some of the pictures, made my own bouquet and Save The Date sign. 🙂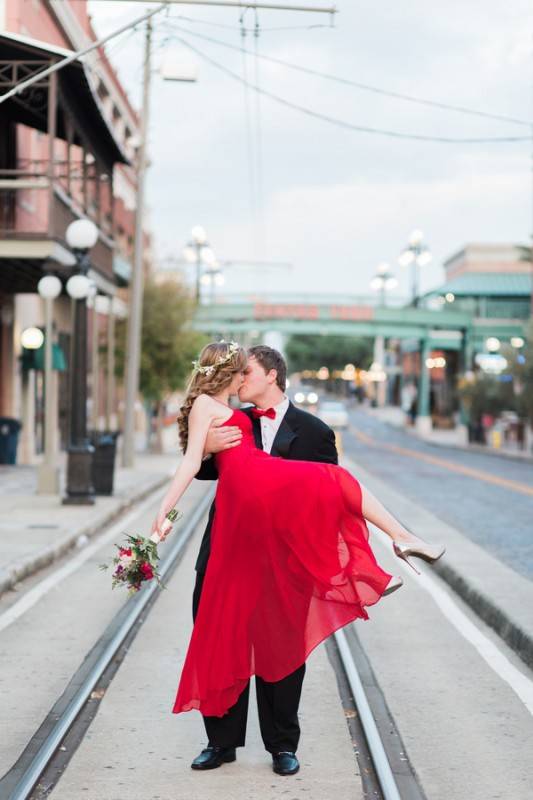 Money Matters
At first $10,000 and now $17,000. We've been saving for 2 years. We have both worked towards saving for the wedding without debt. Photography and food are the vendors we have spent most on.
The Guest List
Our guest count goal was 100, family and close friends only. Not everyone gets plus 1's if they do not have a serious relationship.
The Songs
The Jurassic Park Theme song by the Piano guys will be played during the processional.
A Thousand Years by the Piano Guys will be for the Brides Entrance
The Honeymoon
We are going to Banff in Canada!
The Next Step
Living together! It is going to be like almost starting over and getting to know each other on a different level!
Planning Advice For Couples
Be nice to each other. It's stressful for both of you.
The Album Story
I was born in Cuba and my entire family is Cuban. Like I mentioned before we are both old souls. We wanted to pay a tribute to Cuba so we went to Ybor for the scenery. We wanted to keep our guests guessing about the wedding theme so we went with opposite colors. Bright red and dark black bot the engagement shoot while the wedding colors are muted pinks, ivory and gold.
Favorite Part of the Day
The best part of the engagement shoot is how effortless Marilyn made everything.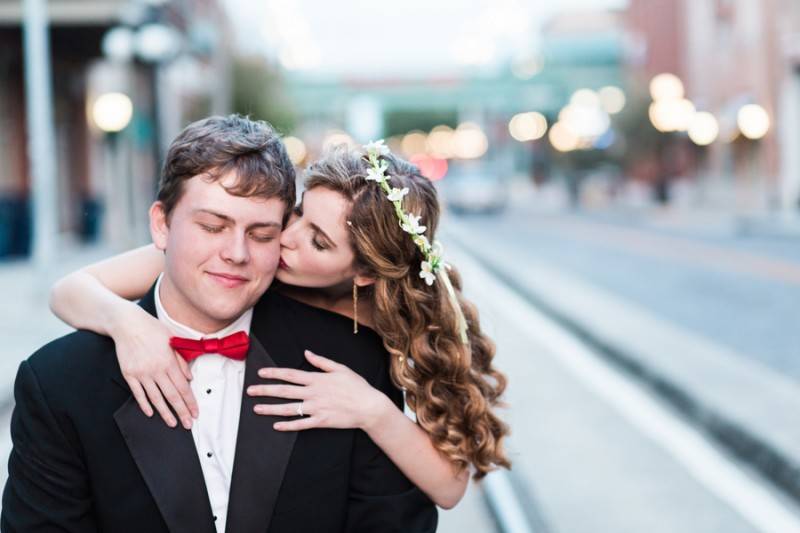 VENDORS
Photographer:  Rising Lotus Photography
Reception Venue: The Columbia Restaurant