The ponytail…it is one of our favorite hairstyles because there's no fuss, and the end result is still cute. But can the ponytail pull off something as important as a wedding day? You'd be surprised just how versatile this hairstyle really is. Allow us to introduce you to brides in ponytails, and show you just how easily the simple ponytail can go from casual to elegant!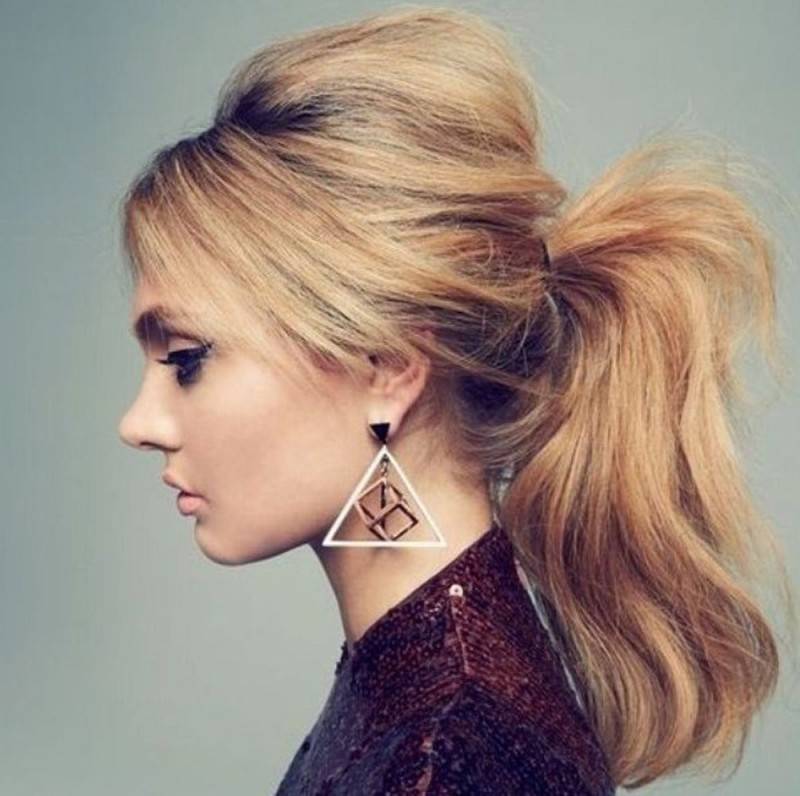 This gorgeous and stylized ponytail was actually created to wear to prom, but we love it so much that we've included it here. Imagine a striking bridal headband or veil affixed to the top of the head and voila – you can easily see just how elegant a ponytail can be!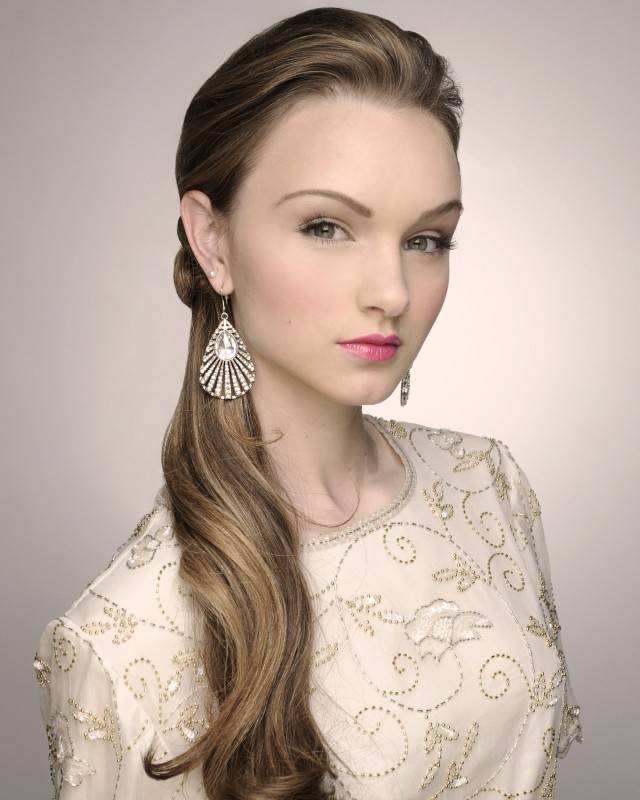 This sleek and elegant ponytail is almost like magic; it is perfect for a laid-back, casual wedding without a lot of fuss but is also genius for a formal, more elegant wedding with all the finery.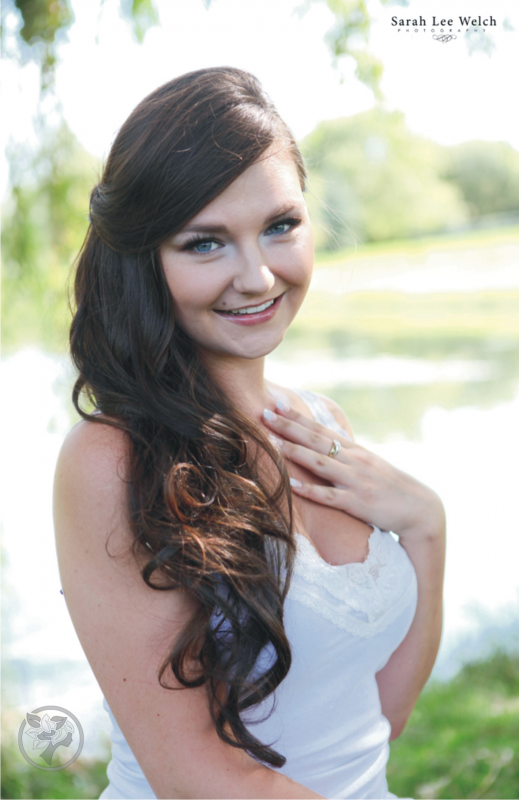 What is this amazing hairstyle that is absolutely stunning for any kind of wedding? That, my friends is a side ponytail! A little curl, a little pinning and you can have this amazing ponytail for your wedding day as well.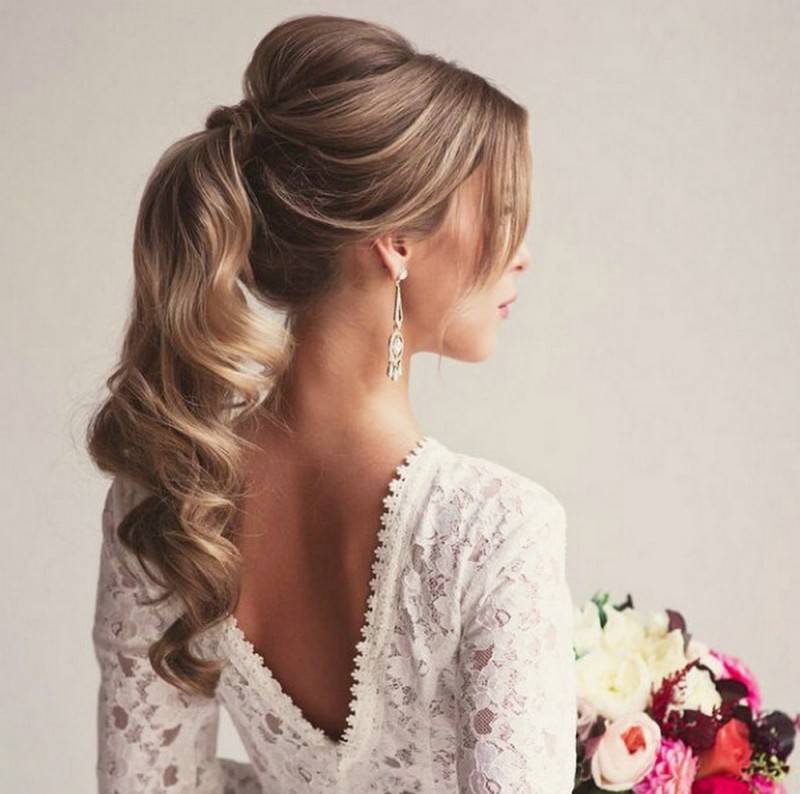 We love this beautiful ponytail, featuring a high top, hidden elastic, and loose curls. It's totally elegant without the need for a super elaborate hairstyle!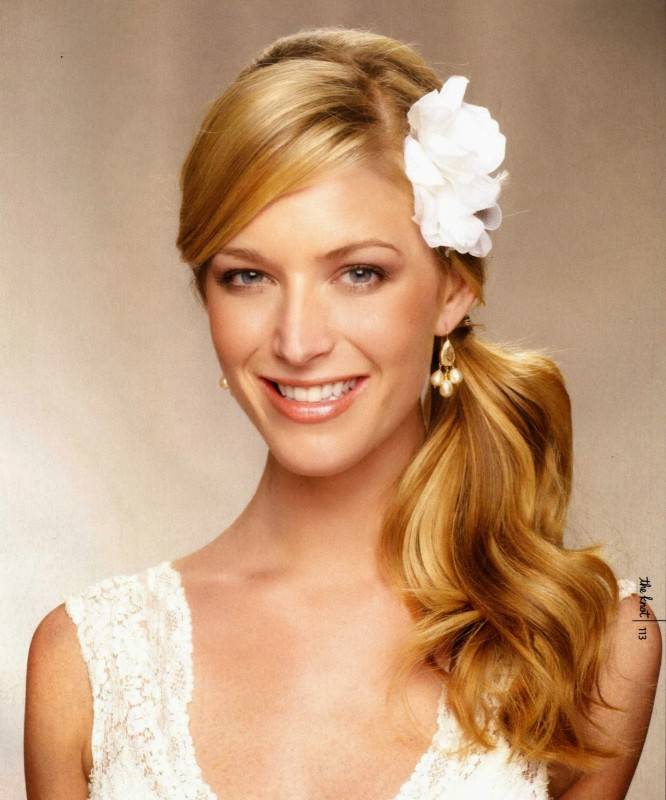 This low side ponytail with loose curls and a side part is elegant and beautiful! We love the white side flower, which is the perfect accessory for a pretty wedding ponytail.
So, what do you think? Have we convinced you that ponytails can be totally elegant for a beautiful wedding day? Let us know what you think in the comments below!