Like Mickey & Minnie, Matt & Leah were meant to be. Leah believes in fairy tales and her soulmate loves her for it. Knowing her love for all things Disney, Matt proposed to Leah while on vacation to Walt Disney World. She, of course, said yes! But this picture perfect Disney theme didn't end there. They chose to incorporate Disney into their wedding decor. Congratulations, Matt and Leah! May all your days together be magical!
Extra Special Details
All things Disney. The Bride and Groom both wore matching Disney pins and Mickey and Minnie hats. Their centerpieces were Alice in Wonderland themed: stacked cups, saucers, lots of books. The flowers were handmade paper roses. The ladies all wore Disney socks. Their cake included a kissing Micky and Minnie cutout. To top it all off, the Bride walked down the aisle to a Pocahontas song and the background music for the day was all Disney tunes.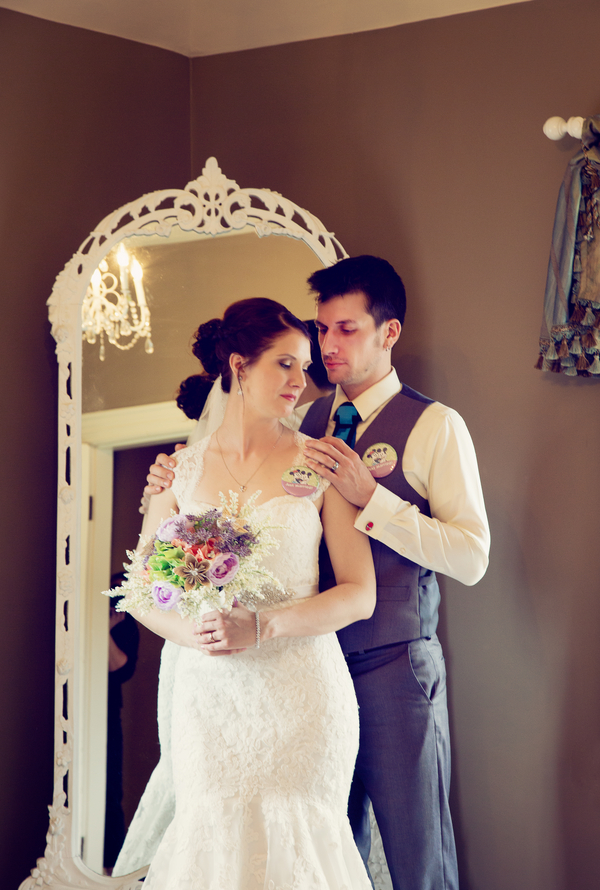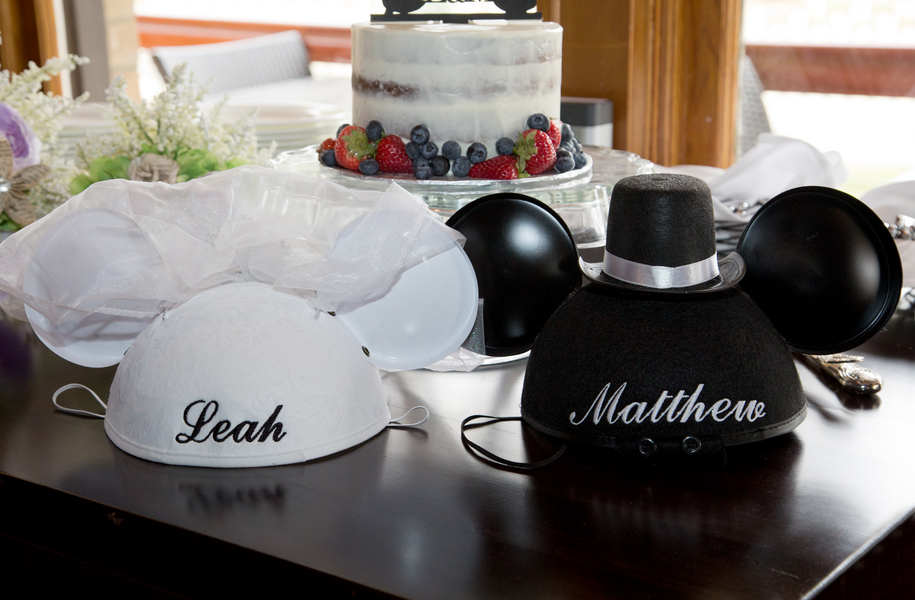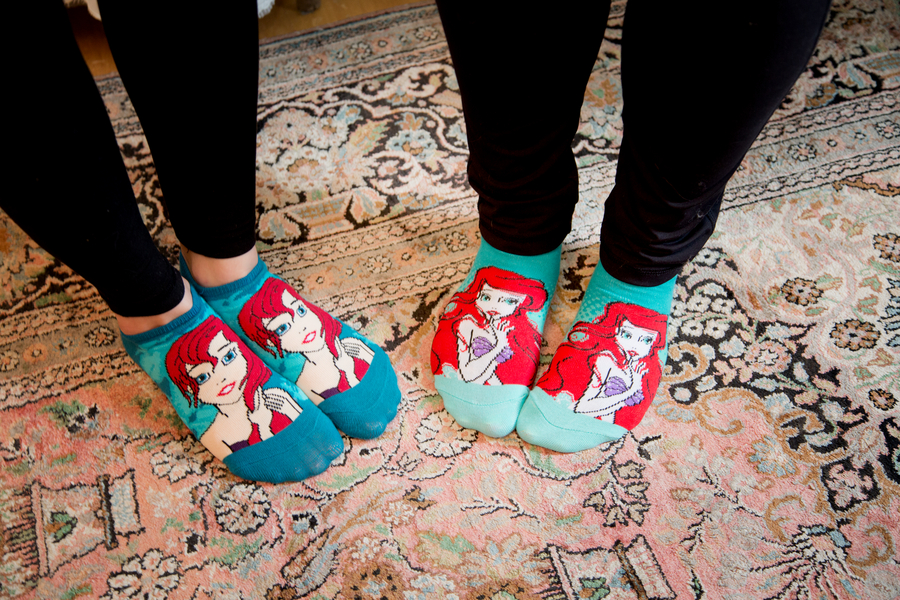 The magical weather. It rained, snowed, and the sun even shone. It was magical. The day was perfect and they lived happily ever after.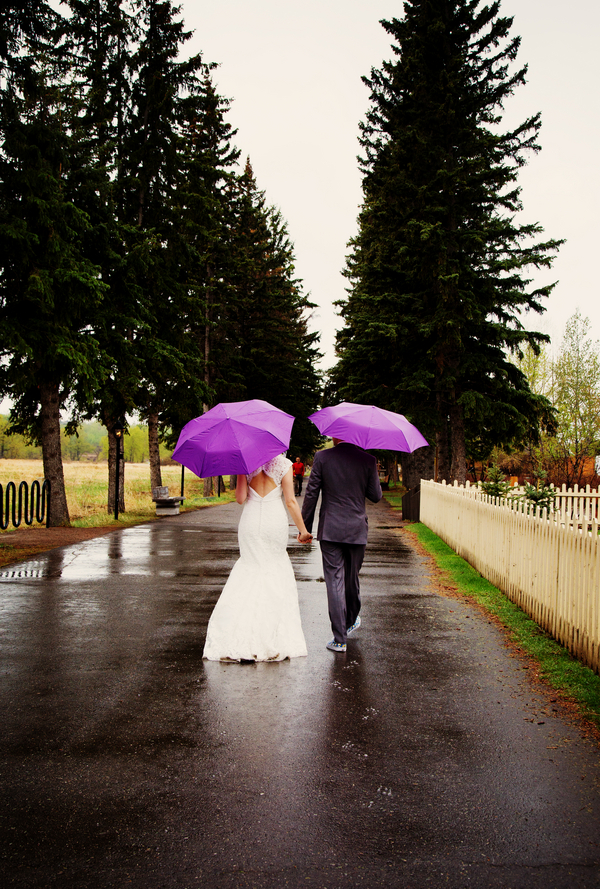 The Photographer's Advice
♥ Incorporate what you love and don't be afraid to go all out.

♥ Have fun with it.

♥ Make it your own. It goes by way too fast. Add in those special touches that make your day unique.
Money Matters
Wedding Budget: $5,000 – $10,000
VENDORS
Photographer: Rachel Lambert Photography & Design