Ben ♥ Kathryne
In a place nestled between beautiful fields of various crops, just a short drive from the beach is a wedding that will tick off things on anyone's dream ranch wedding. With food as their primary theme, Kathryn and Ben undoubtedly made a tasteful (food and style wise) event!
Details That Made This Wedding Extra Special
The officiant. Kathryn and her brother have always been very close growing up, so she wanted him to be a big part of the wedding. He currently works with refugees in Africa, so it was a very big deal for him to travel to CA for the wedding. Not only was he able to make the trip, but he officiated the wedding! Having someone she has been so close to her entire life made the ceremony more personal.
The something old. Kathryn was very lucky to be able to incorporate items from her grandparent's weddings into her own. The cake topper was used 60 years ago at her grandparents (father's side) wedding. She wore her grandmother's (mother's side) engagement ring. She also wore my step grandmother's (mother's side) brooch that she wore at her wedding. She loved having a small piece of them near her on their special day.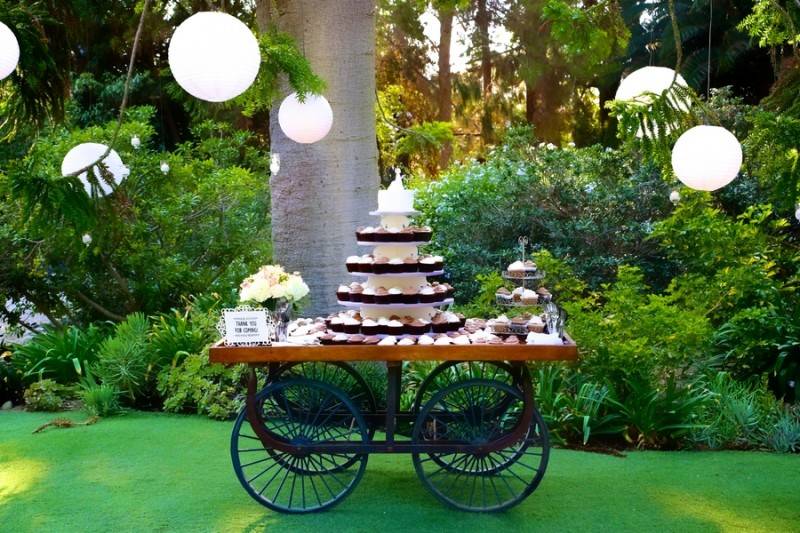 The theme. When people asked Kathryn what the theme was, she had to answer "Food!" They had popcorn before and during the ceremony, tons of appetizers immediately after the ceremony, plenty of delicious Mexican food for dinner shortly after that, and huge cupcakes for dessert. The couple made sure there was food during every minute. There were also alternatives for the folks with allergies.
The color palette. Navy and gray.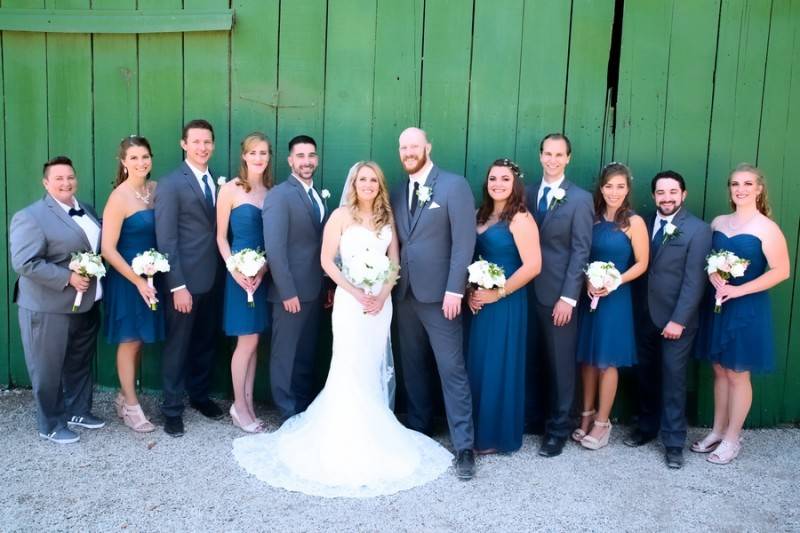 The signs. The reception was field with fun and dainty signs. The "Chilly? Borrow me!" for the towels; "Sore feet? Take me!" for the slippers; and since it was an outdoor wedding they had insect repellents with the sign "Bugged? Use me!".
The glasses. They had personalized glasses handed out to the guests. Written their name and wedding date along with a looped roped symbolizing tying the knot!
The florals. The tables were adorned with beautiful hydrangeas that complemented the outdoor festivities.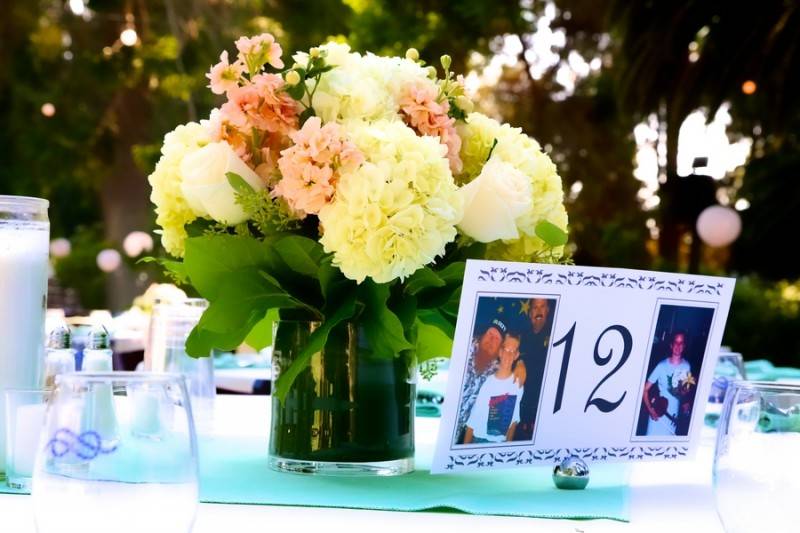 Tips & Tricks for Brides-to-be
Everyone will have an opinion about your wedding day, but in the end, it is all about you and your significant other. Google Docs saved me! I was able to plan anywhere with internet access without worrying about version control.Make sure you are doing what makes the two of you happy. We were very lucky to find a venue that allowed any licensed vendors. Having control over the caterer and alcohol saved us a ton of money. Don't stress the small stuff. As long as you have a good DJ, plenty of food and drink, and a good photographer, you will be okay.

— Katherine
Money Matters
$20,000 – $45,000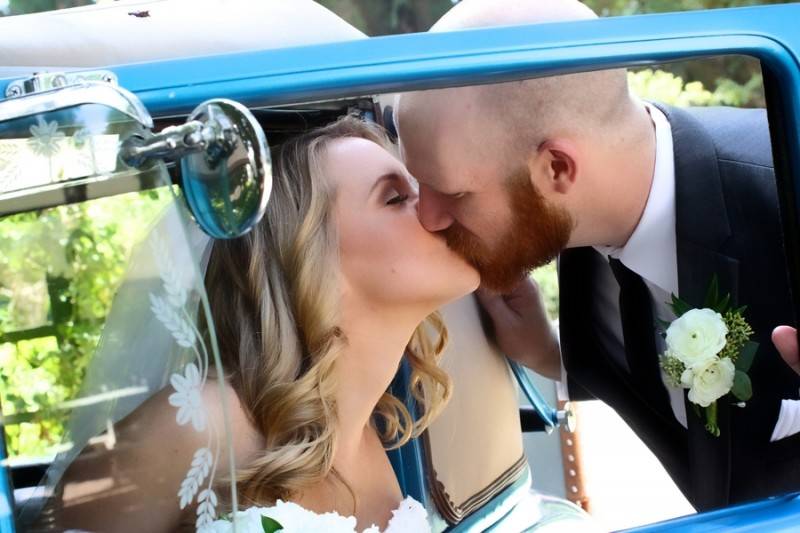 VENDORS
Photographer: Sun-dance photography
Event Venue: McCormick Home Ranch