For a simple, beautiful and unique centerpiece idea, create floating flower centerpieces. These are wonderful and they can save you a ton when it comes to your reception centerpieces. Plus, they're super easy to create.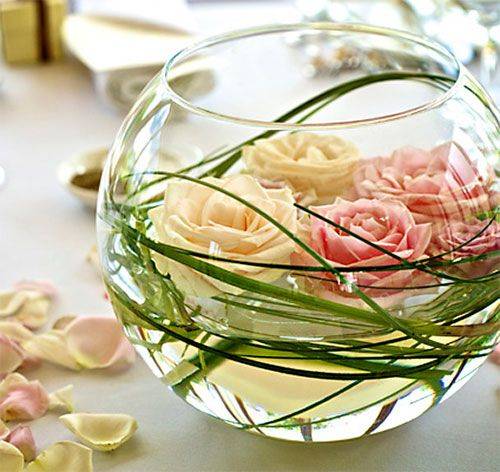 Here's what you'll need:
Bubble Wrap
Flower Blooms
Small Glass Containers
Glass Pebbles or Marbles
How to Create Them
These are really easy to make. Start by trimming your flower blooms (whatever kind of flower you want). Cut off all leaves and trim the stem so that it's about 1 inch long. Next, cut small circles from the bubble wrap (about 1 inch across) and poke a hole in the center. Stick the stem of your flower through the hole and pull the bubble wrap up so that it's sitting snugly against the bottom of the flower bloom.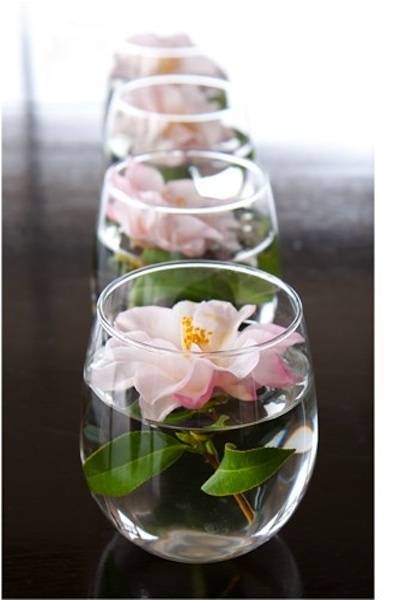 Now you'll want to get your containers ready. Fill the bottoms with the glass pebbles or marbles (be sure to rinse these first as some can be dusty and can make your water cloudy). Now fill the container with water. You can use food coloring if you want colored water, which looks really great if you surround it with tealights on the table. The final step is to just sit the flower bloom in the water. The bubble wrap prevents it from sinking so you have a perfect little floating flower!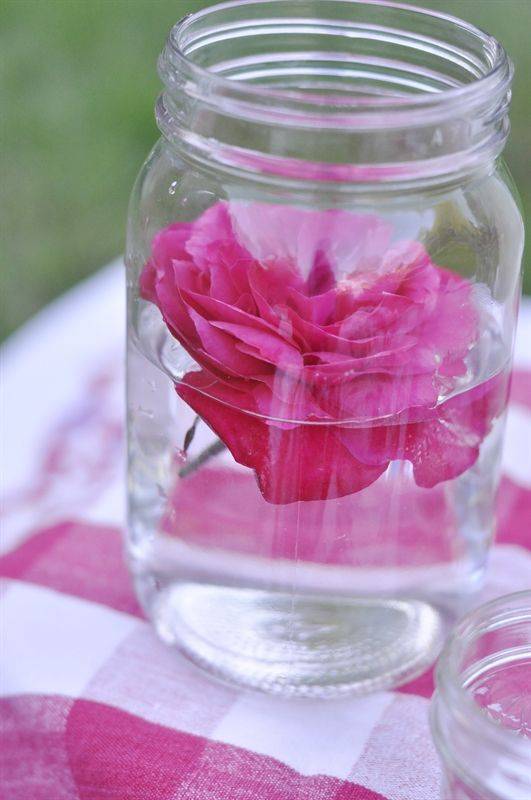 As an alternative to the smaller centerpieces, you can do one large one with a large container and a bunch of flower blooms.