One of the most amazing thing about videos is its ability to transform our most memorable moments, like our wedding day, into something everlasting that you can cherish for a lifetime. But with the rising demand on onsite wedding video editors which hikes up the service cost, couples seem to look away and just ditch the plans on having wedding videos. With FlexClip, making your wedding video will be as easy as 1.. 2.. 3. Here are 3 tips on saving money on editing your own wedding video using Flexclip.
FlexClip is a simple, powerful and flexible online video maker that helps you create amazing marketing, wedding and family stories in just minutes. With Flexclip, it is easy to preserve your memorable wedding moments and customize every detail in as easy as 3 steps. With a wide array of handpicked collection of text animations and real-time preview, your videos achieve a far more appealing result without any quality loss. And it's free! Yes, you heard that right! Make high-quality wedding videos using FlexClip for free! Get Started here.
3 Tips on Saving Money on Editing your Own Wedding Videos using FlexClip
Make your wedding video in just 3 easy steps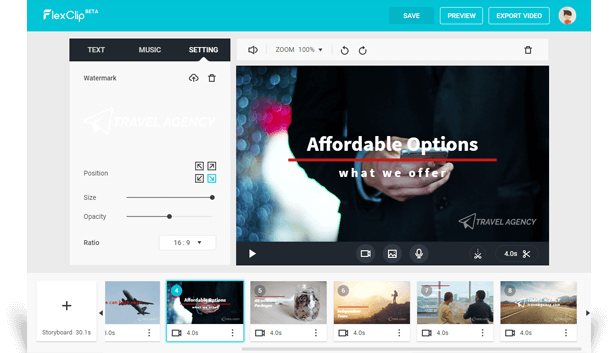 FlexClip's easy to understand interface allows everyone to create amazing videos with just 3 easy steps without any video design experience. You can easily save money as you edit your own video. Just upload your wedding videos or photos from your computer to the storyboard and then add text, music or even a voiceover clip to customize your video. You can now download your video in full 1080p HD quality or share it online with the world. It's so easy, right?
Produce high-quality wedding videos in just minutes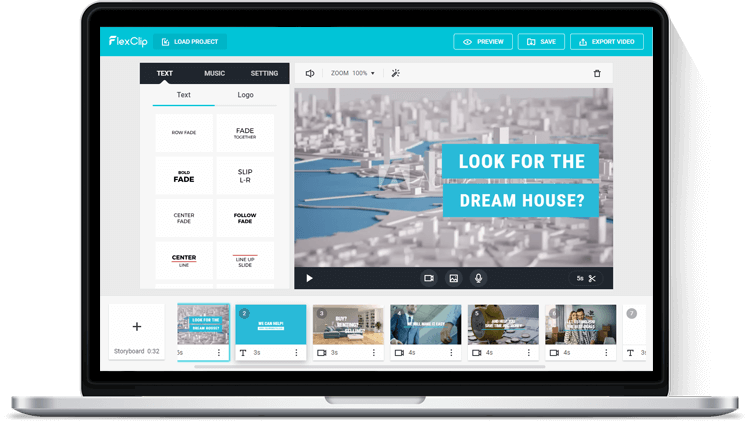 With FlexClip's powerful video maker, you can easily produce high-quality wedding video is just minutes. No long queue time! No slow upload and downloads! FlexClip provides real-time preview while you are editing. What you see is what you get! Save time by using this amazing online video maker.
Make your wedding video for Free with Flexclip
Edit your wedding video on FlexClip for free! Yes, everything is free! So, what are you waiting for? Check out FlexClip right now and start editing your wedding video and produce great wedding videos for you to cherish for a lifetime.