If you want your wedding shower hors d'oeuvres to be delicious without being difficult, then you've come to the right place. These simple DIY hors d'oeuvres are easy to create and are absolutely delicious. Here are a few different ones you can make without a whole lot of trouble.
Baked Potato Slice Hors D'oeuvre
Start by slicing potatoes super thin. Oil the slices with olive oil and sprinkle with parmesan cheese and garlic. Then, stack between 5 and 10 slices in greased muffin tin cups. Bake them at 350-degrees for about 10 minutes, or until the sides of the potatoes are golden and crispy. Just before pulling them out of the oven, sprinkle with fresh green potatoes and shredded mozzarella cheese.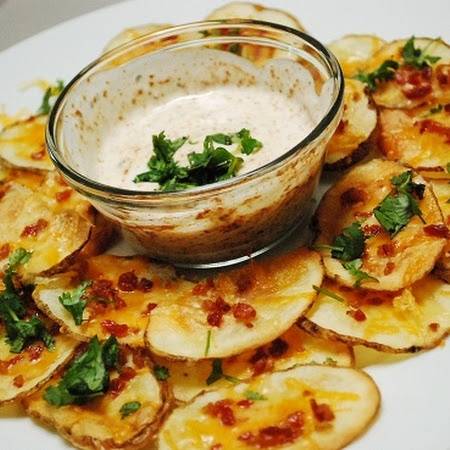 Chicken Salad Tomato Bites 
Using cherry-sized tomatoes, slice off the tops and use a melon baller to hollow out the inside of the tomato. Using your favorite chicken salad recipe, stuff the tomatoes with the chicken salad. Sprinkle with paprika. Voila – a delicious appetizer that is beautiful.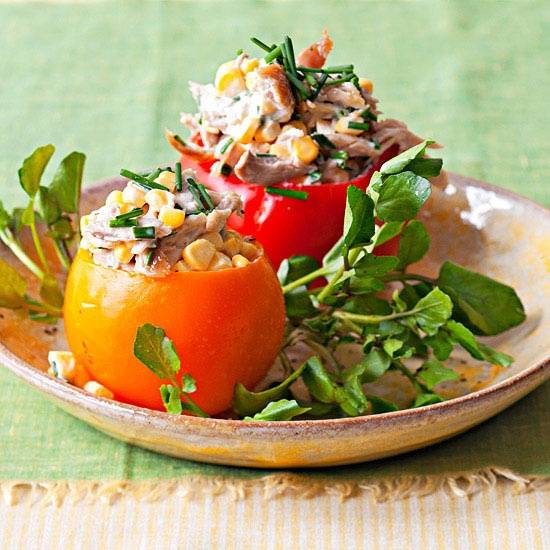 Cucumber Ham Bites 
For this recipe, you'll need deli ham, cucumbers and havarty cheese. Simply peel the cucumbers and cut into thick slices. Use a small spoon to hollow out the middles of your slices. Place a small round of havarty cheese on the cucumber and then fill with ham. Add another slice of havarty and then broil in the oven until the cheese is bubbling and browning.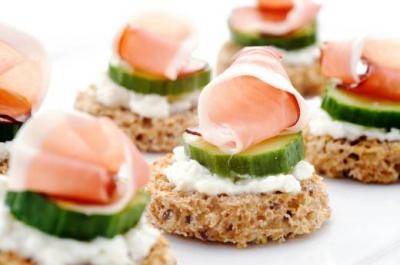 Each of these recipes is absolutely delicious and make great hors d'oeuvres for a wedding shower. Use the recipes like this or create your own delicious alternatives.
Featured Photo Source: bridalguide.com