If you're looking for a beautiful fall wedding color palette but you're just not sure exactly what to go with, perhaps these ideas will inspire you. Here are 5 gorgeous fall wedding color palettes that brides (and their guests) go nuts for!
Pomegranate, Bright Orange and Butter Yellow
These are the classic colors of fall, and perfect for a fall wedding palette. The great thing is that it's easy to get flowers and various other décor items in these colors during the fall season.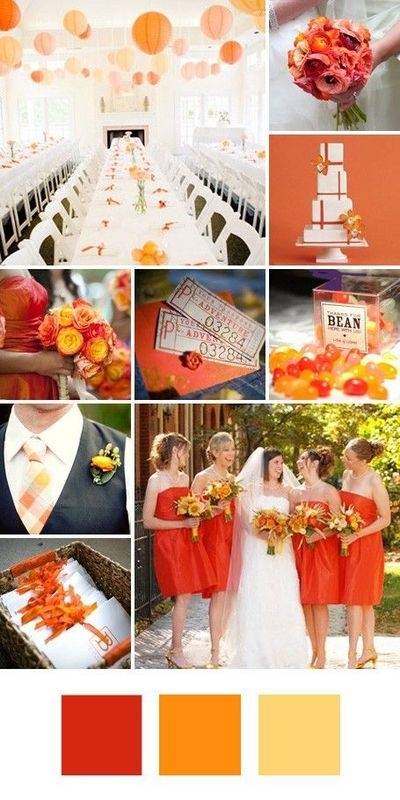 Burnt Sienna, Honey Yellow and Crème Brulee
This is a more muted version of a fall wedding color palette. The colors are soft but rich and deep, creating a peaceful and nostalgic feeling.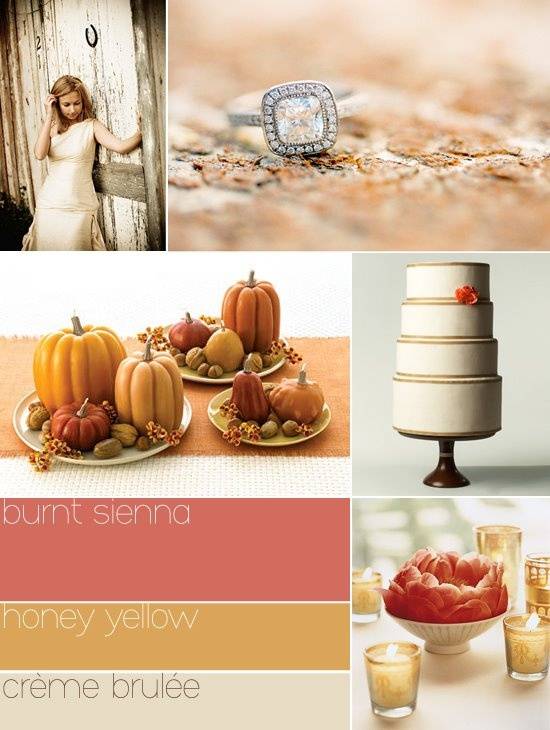 Emerald
Although it's not a traditional fall color, it's a deep, wonderful color that can be a nice change from the traditional warm colors.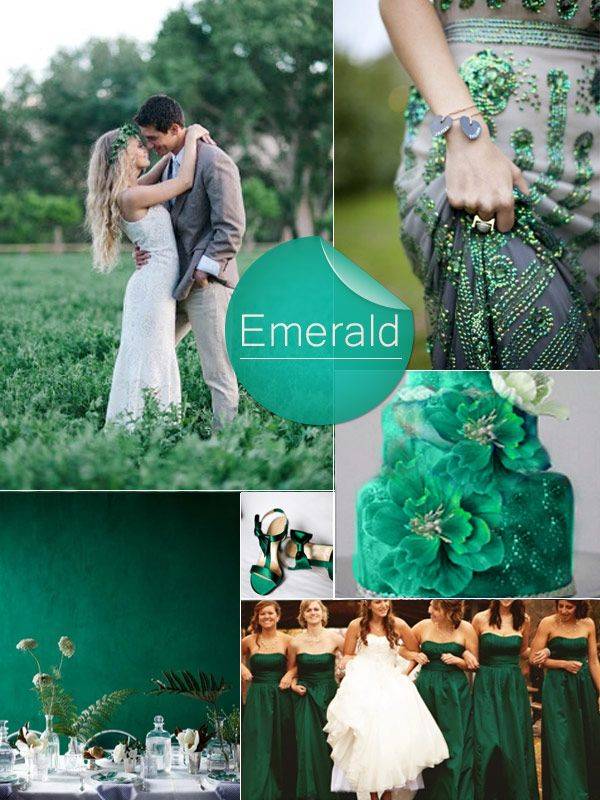 Burgundy, Pink, Butter Yellow and Gold
This color palette is rich and wonderful, and conjures up images of a royal wedding procession. It incorporates the beautiful deep colors of fall with a boho influence.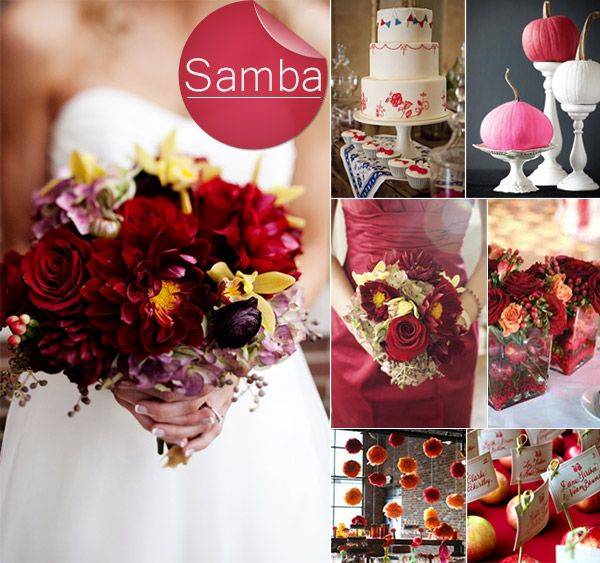 Amethyst, Charcoal, Poppy and Sunshine
These colors are beautiful and vibrant, creating a wedding color palette that is absolutely breathtaking. The warmer poppy and sunshine colors are offset by the cool and dark charcoal and the bright amethyst color.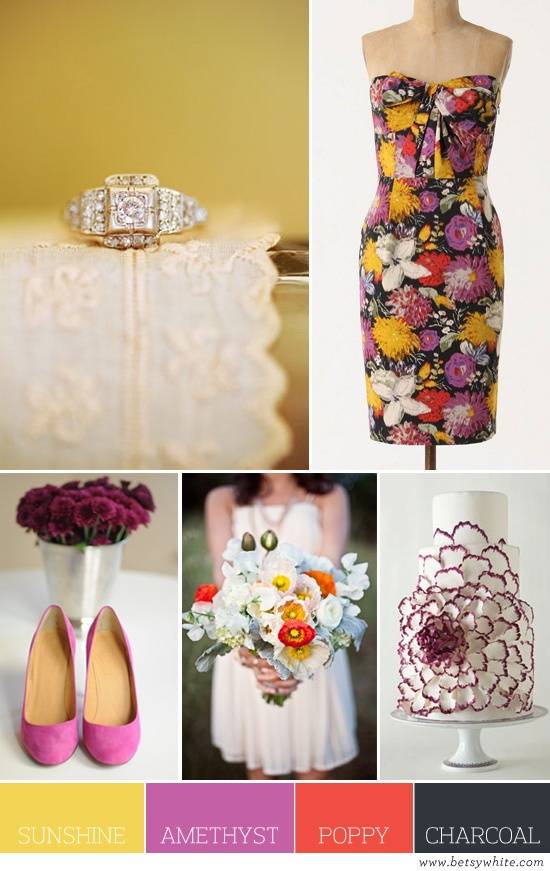 These are just a few great ideas for your fall wedding palette. Allow them to inspire you as you plan your fall wedding!