You simply can't go wrong with edible favors. If you plan to give out edible favors for your wedding shower, here are a few great ideas!
Cupcake in a Jar
Purchase small Mason jars for this (one for each guest – you might want to make a few extra just in case). Mix up your favorite cake mix and fill the jars about half full. Let them bake until a toothpick or skewer inserted into the center comes out clean and the cake is done. Allow them to cool completely, and then place your icing in the top of the jar. Finish with sprinkles, etc.
You can really dress this up by making rainbow cupcakes (using food coloring, etc.) and making different colors and flavors.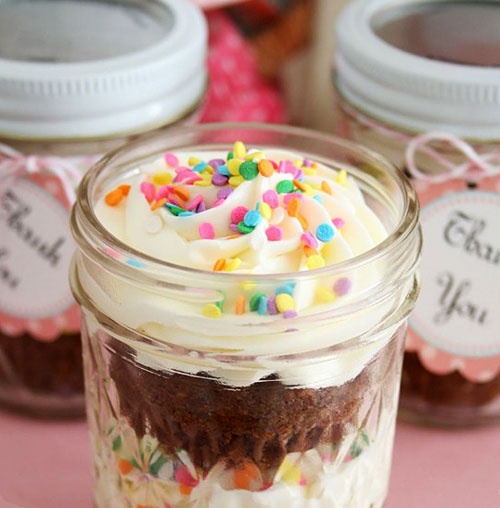 Fruit and Chocolate Dipped Cookies
These are absolutely delicious and make great wedding shower favors. You can make this super fast by purchasing your favorite sugar cookies or shortbread cookies. You'll also need your favorite fruit preserves and melted chocolate (enough for the amount of cookies you're making). First, you'll get the chocolate melted and ready, and then place the fruit preserves in a bowl for dipping.
Take a cookie and dip it halfway into the fruit preserves. You may need to dip it a few times to get a nice amount to stick. Next, dip the cookie into the chocolate so that it goes just past the fruit preserves. Place these on wax paper and let them cool. If you want to dress it up, use melted white chocolate and drizzle over the top.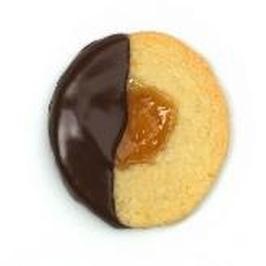 These delicious ideas will delight your wedding shower guests and make fantastic favors.