"Always be yourself, unless you can be a unicorn, then always be a unicorn!" At Fairy Godmother, they LOVE being unique and original, so it is no surprise that they are basically obsessed with unicorns and glitter! In normal Fairy Godmother fashion, this year's ice creme social had to be even more magical than the last! A beautiful concept style for your upcoming special day and just like that of a unicorn, it had to be one of a kind. This is definitely an eye candy so without much ado, journey through these snaps by Marianne Lucas Photography & Cinematography and enjoy every magical detail!
We're All About the Details!
The Glitter Bar
Sometimes you just want to spin around in a world of color and throw glitter on everything. Since that's not realistic so they wanted to create and feature this design fit for your dream wedding! Personalized candy hearts, cotton candy clouds, and marshmallow twists… Oh my!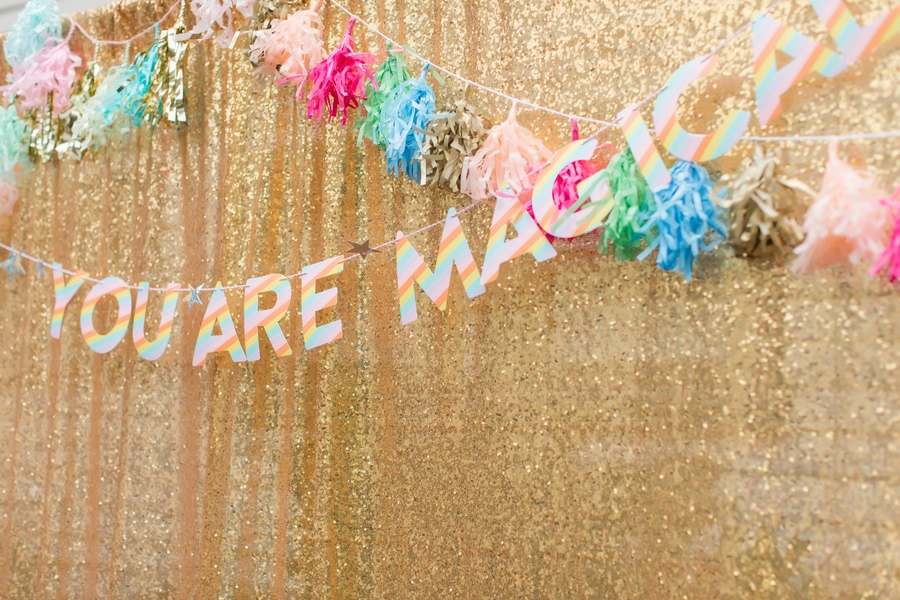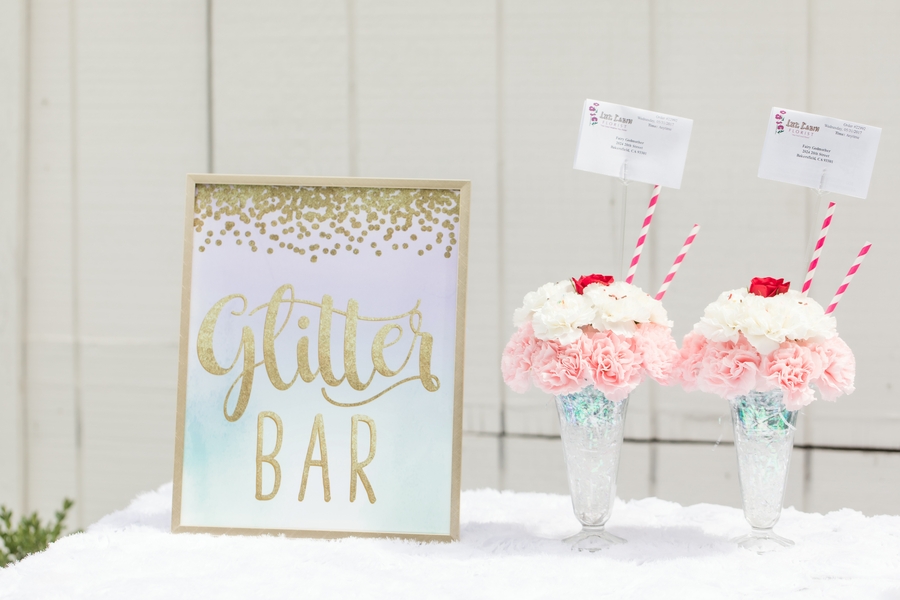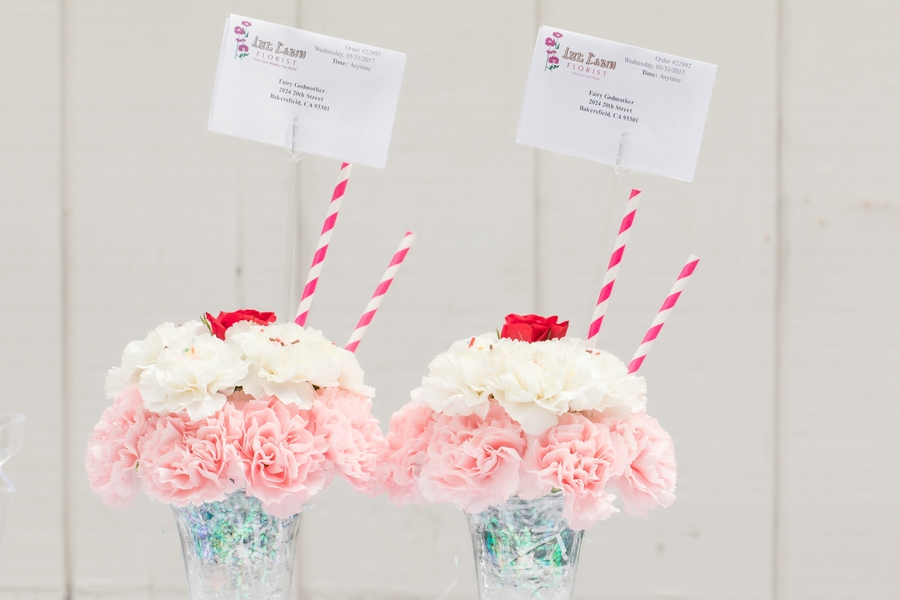 The Unicorn Cupcakes
For the love of unicorns! These cupcakes from GhilaDolci Bakery is certainly magical.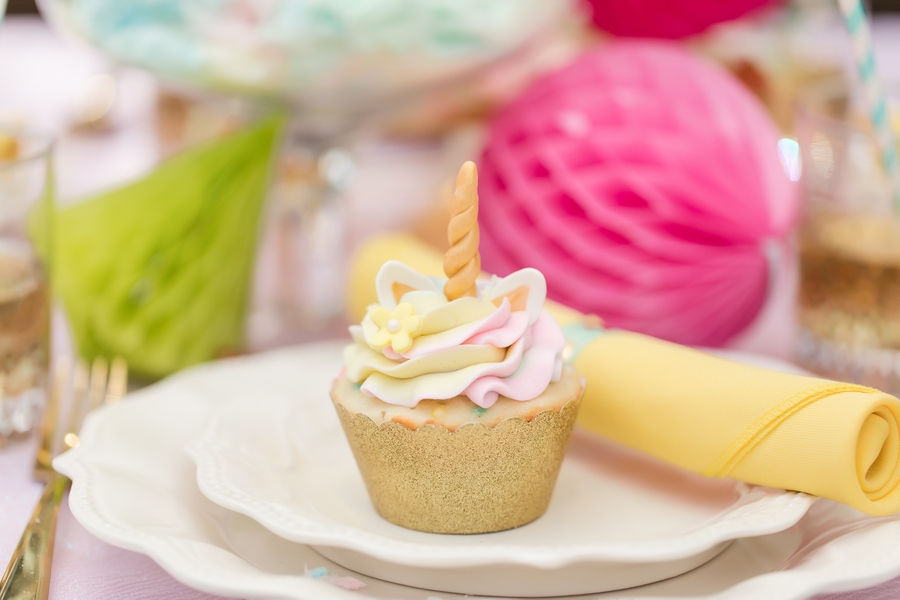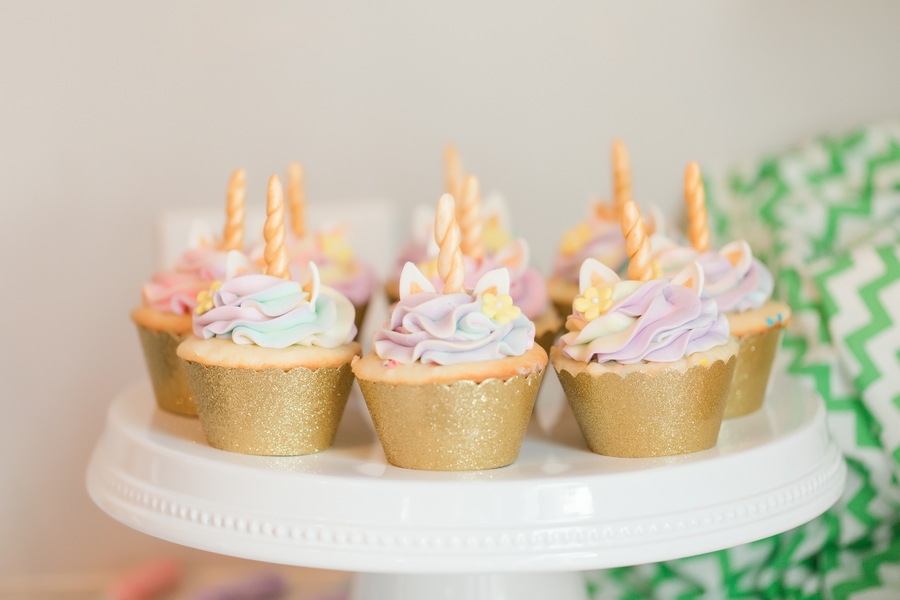 Candy treats galore! From sprinkle-rimmed champagne flutes to specialty candies, no treat was spared with this event!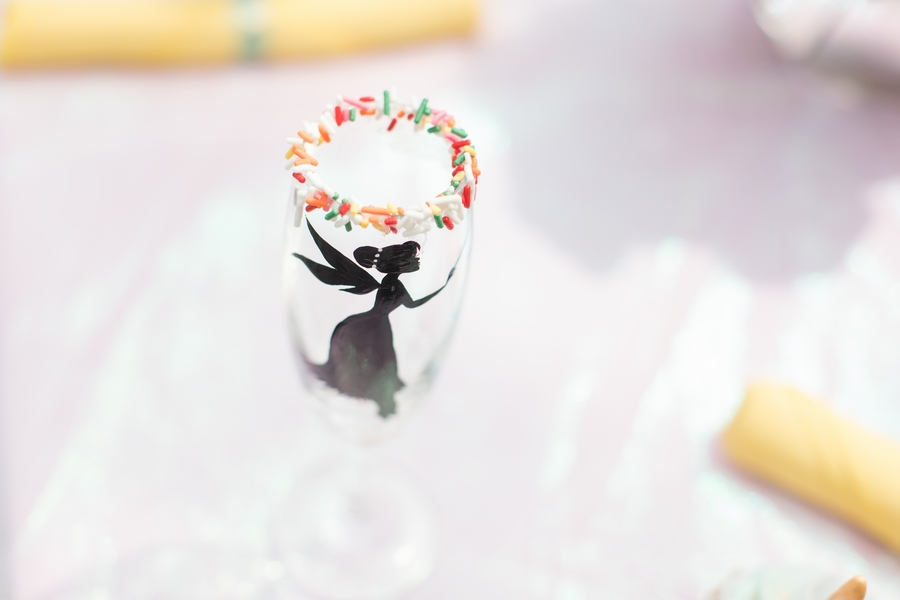 The Invites
These invites made by Matinae Design Studio is just as perfect as the concept of unicorns and sparkles. An absolute eye candy!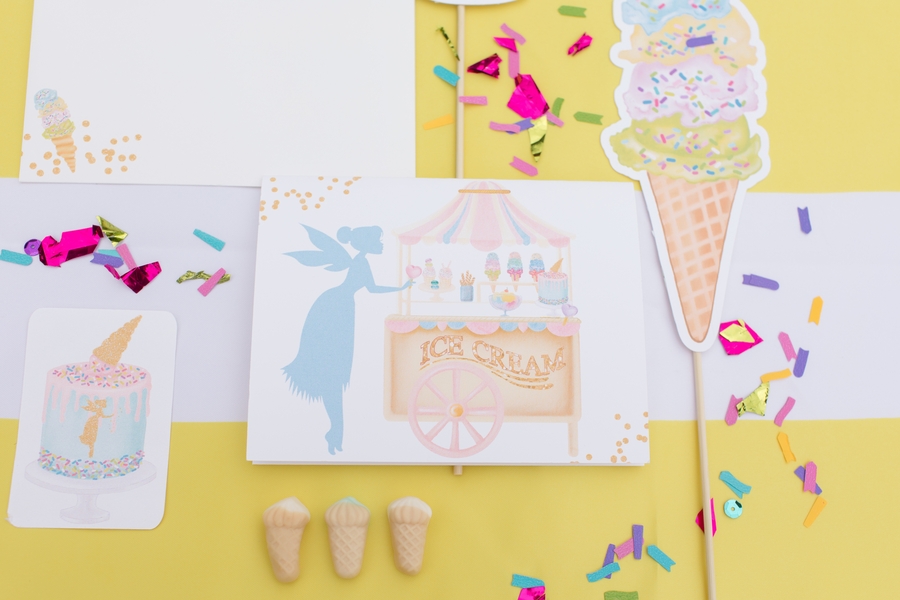 The Flatware
It all starts with a little magic at the table! Oh, how we just had too much fun decorating for this event!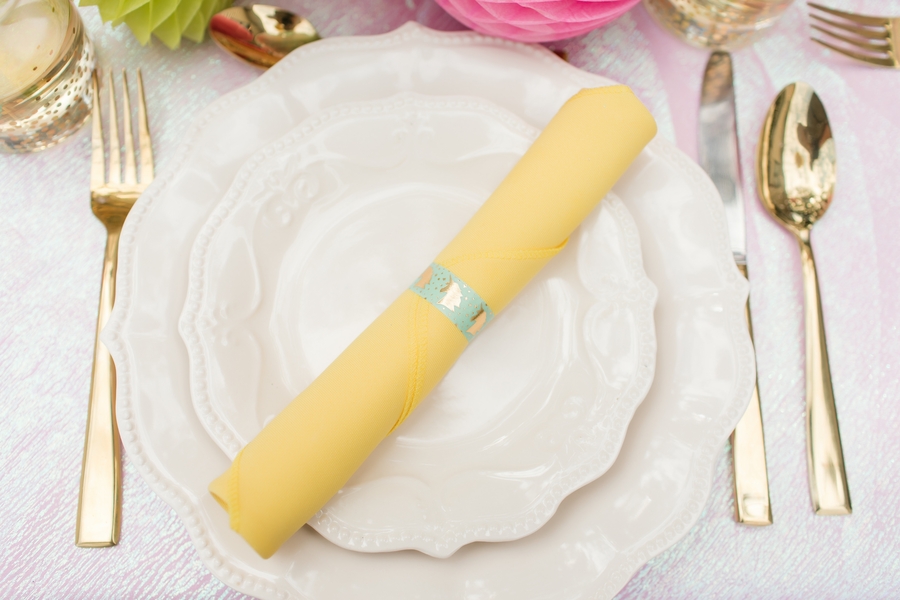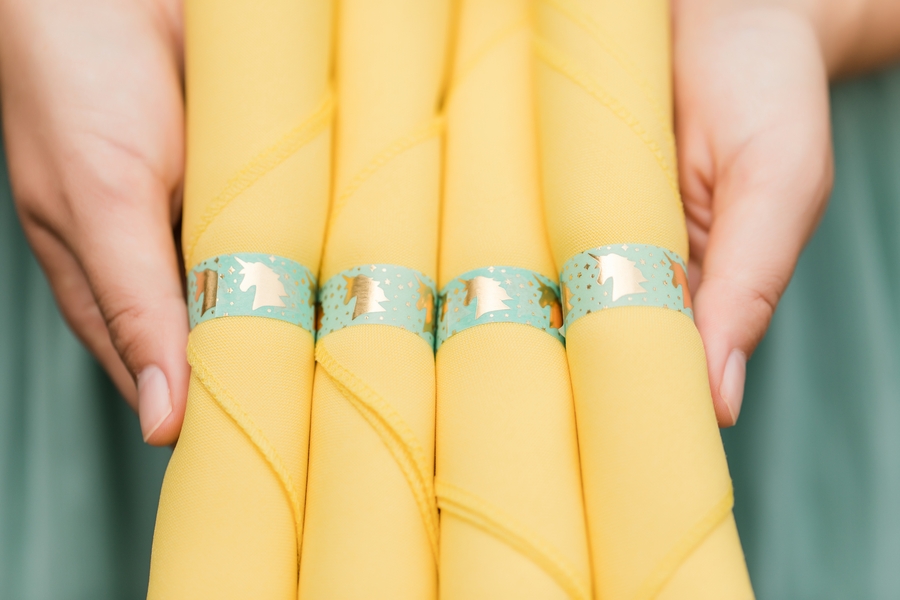 The Tinsel Rings
What better way to add sparkle to your wedding than these tinsel rings? Beautiful, shimmering and classic!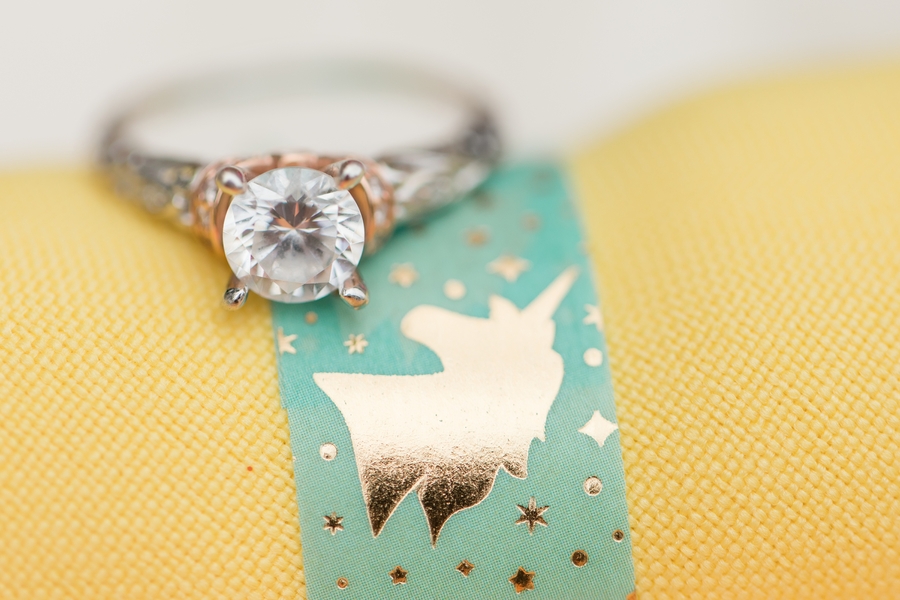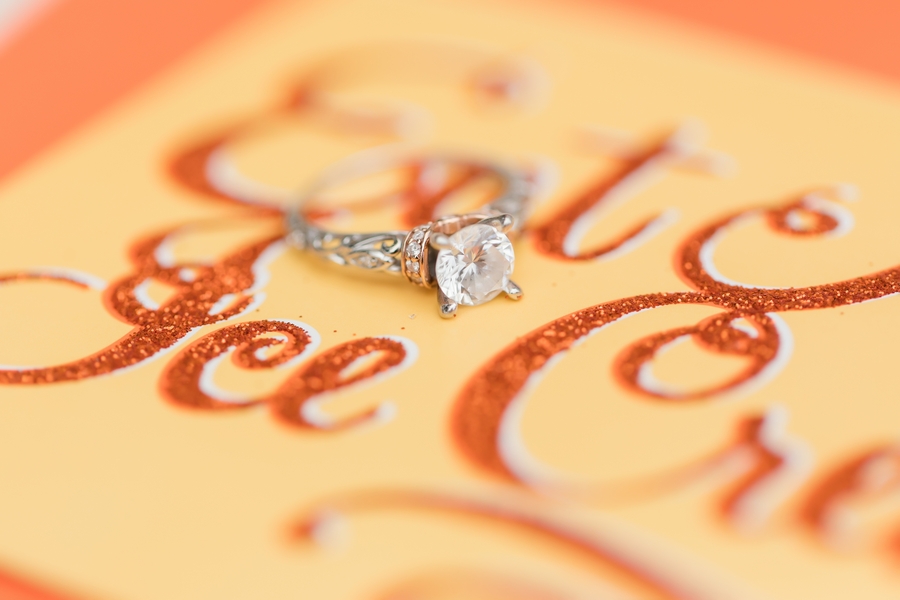 The Glitzy Decor
Keeping one with the overall glitzy style, these decors would inspire everyone who would go for do-it-yourself elements. The floral arrangements were created to resemble ice cream sundaes, complete with striped straws.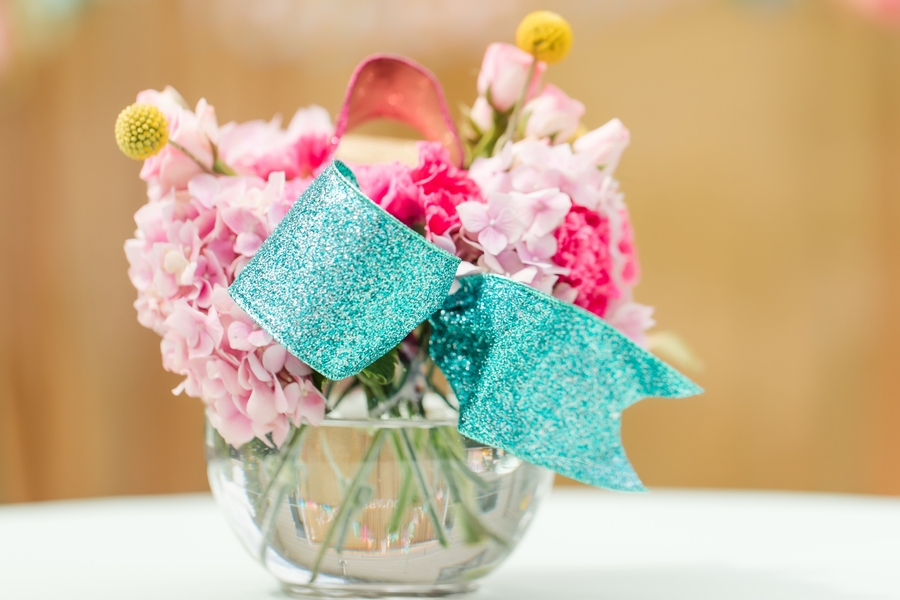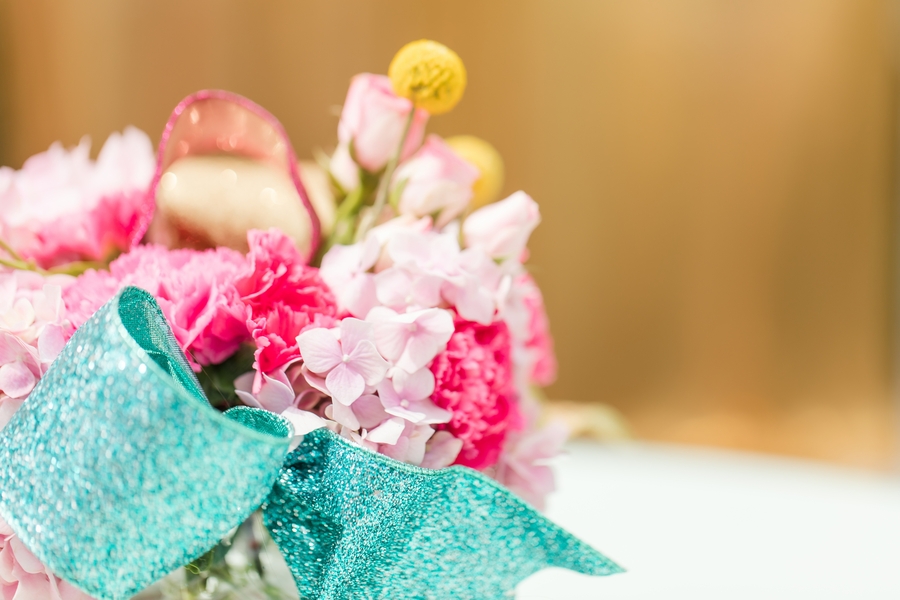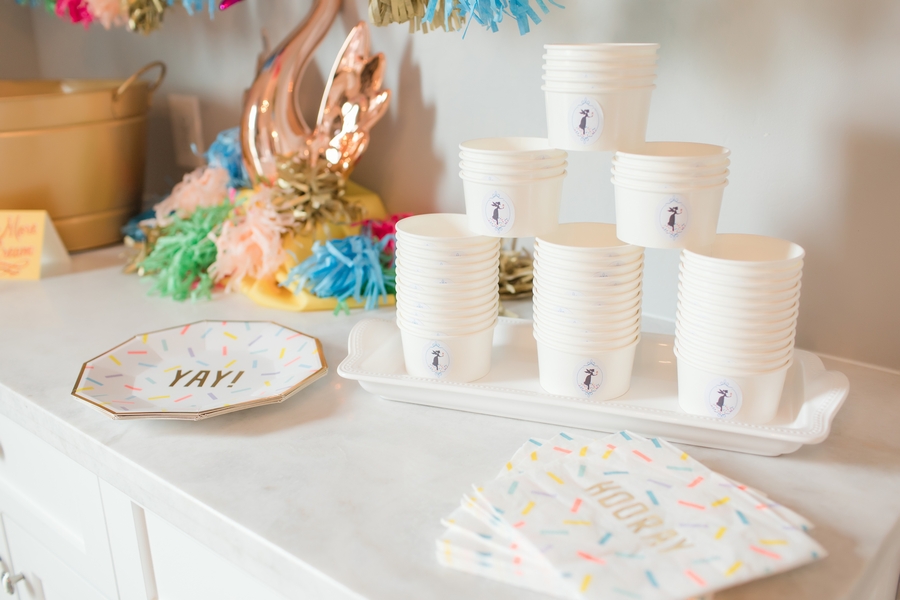 Take this Advice
Couples who are still planning should consult a planner! While most couples believe that they can plan their own event, they very well may! The perk of a planner is a trustworthy person who is able to execute your event, start to finish, to keep you sane and not stressed. Consult reviews, and keep your options open! Just because someone you once knew had this one vendor, doesn't mean that they are the best fit for you. Ask to see photos (or product) of the vendor's original work, Pinterest inspiration is occasionally mistaken as one's own with a very different outcome. ~TJ Bryson/Event Planner
About the Event Planner
Fairy Godmother A Wedding and Event Planning Company is based out of Bakersfield, California and travels all over to create a magical and seamless event. Taking a dream or vision, and making it a reality for our Fairy Godmother couple is our ultimate goal. We take pride in being with our clients every step of the way, and even after their event has occurred. As one of the most elite, preferred, and longest running wedding and event planners in Central California we believe that every couple deserves their very own Fairy Godmother and the proof is in our work! For special events, we bring your dream to life and remove any stress factors so that you, too can be a guest at your event! We take pride specializing in styled shoots, corporate events, showers, birthdays, and weddings… At Fairy Godmother, we do it all! Our pricing is custom to your needs, there's a package for everyone! To reach us, you may visit our website at www.FairyGodmotherCo.com or by phone at (661) 808-7816.
Vendors
Photographer:  Marianne Lucas Photography & Cinematography
Beauty: Art by Jorien
Event Designer: Fairy Godmother a Wedding & Event Company
Bakery: GhilaDolci Bakery
Floral Designer: Log Cabin Florist
Floral Designer: Make it Happen Events
Invitation Designer: Matinae Design Studio