I adore jewelry. It can be a big part of your wedding day (and every day of the rest of your life – hello wedding band)! I'm always excited to learn about new, unique jewelry brands and lines, and that is exactly what this post us all about. Let me introduce you to Dream Day Designs!
Alli, Kelly, and Jaclyn are the trio of friends (and cousins) behind Dream Day Designs. After spending a combined 20 years buying, marketing and merchandising apparel, fashion jewelry and accessories for "America's Largest Department Store", they are launching their own handmade jewelry line full of styles that they wished they could have owned and loved for their own dream days. Alli says, "Our mission is to create affordable, quality statement pieces for fashion-forward females. The pieces are vintage-inspired featuring classic pearl looks with accents of unique flowers, brooches, and beads that add that perfect touch of character to your bridal look and everyday wear. Dream Day Designs also features fun and flirty bridesmaid sets custom-made to add that extra special charm to your overall wedding look. Your wedding party is sure to appreciate these lovely pieces as they truly can be worn again and again!"
So much jewelry defined as "wedding jewelry" is just so blah – seen before and not very personal (or stylish, for that matter). Dream Day Designs' pieces are so refreshing – something bold and unique for today's stylish brides. Another perk? They are pieces that can absolutely be worn again after the big day. Sure, that's great for getting your money's worth, but I love that for the sentimental value. I can't help but smile when I wear my wedding day shoes or jewelry with an everyday outfit.
Check out some of their fabulous designs!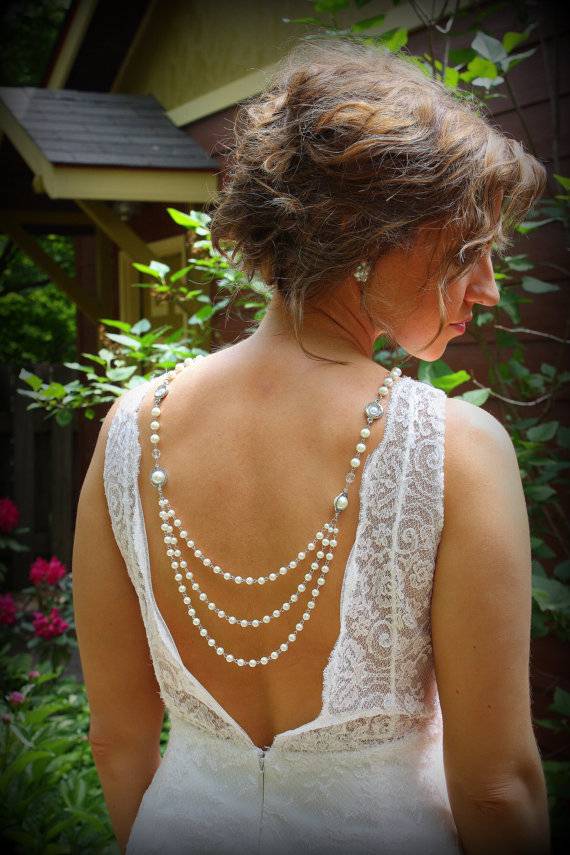 Backdrop Pearl Necklace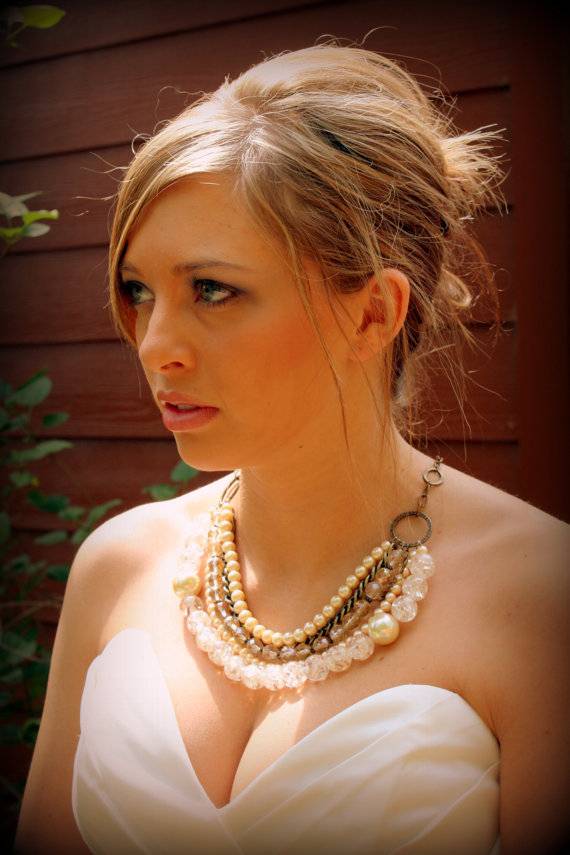 Pearl and Antique Gold Bib Necklace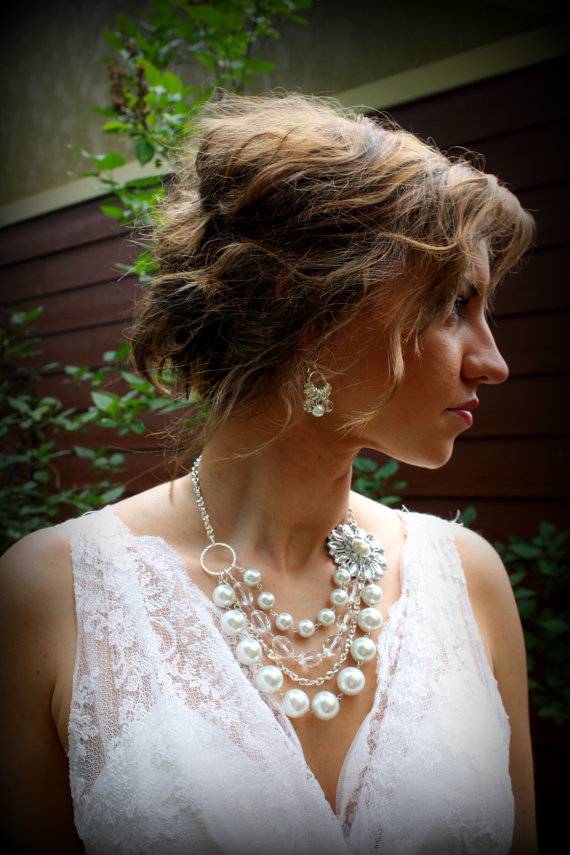 Pearl and Pendant Necklace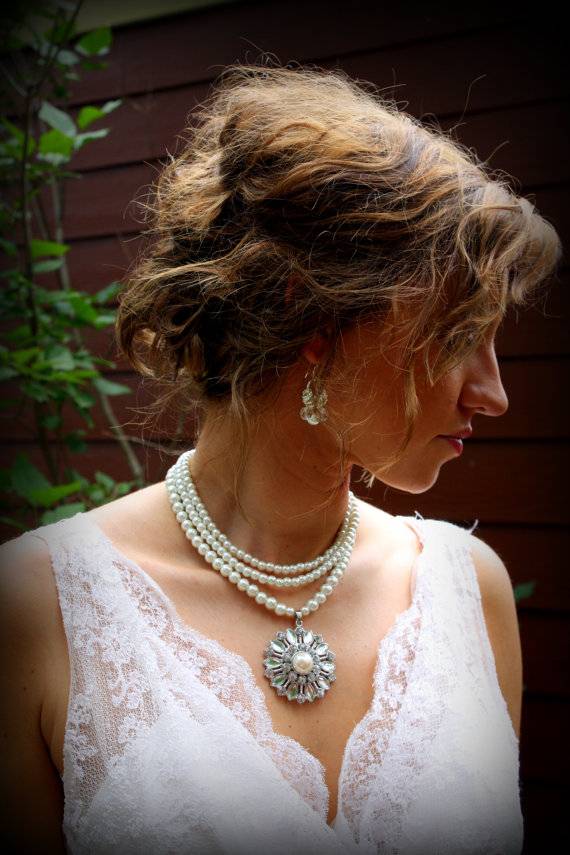 Pearl and Brooch Necklace
Antique Gold Chain and Brooch Necklace
You can see all of the Dream Day Designs pieces in their Etsy shop, and be sure to check out their facebook page!