This beautiful couple out of Southeast Ohio wed with a significant hero in mind — Batman! Matt and Kaitlynn's wintery black and red wedding is definitely one of those that are very personal to the taste. The colors together looked very dark and mysterious like Batman himself teehee. The church decors had me in awe as it was candlelit around. Bruce Wayne, oops, I mean Matt, looked very dapper in his black suit with a red tie — A hero to her gorgeous leading lady. Best wishes to Matt and Kaitlynn!
Favorite Part of the Day:
I enjoyed the way Kaitlynn's brothers interacted with Matt (groom) showing that he was excepted and loved by Kaitlynn's entire family.
The Decors:
The ceremony was candle lit with a beautiful arrangement of the candle near the front of the church.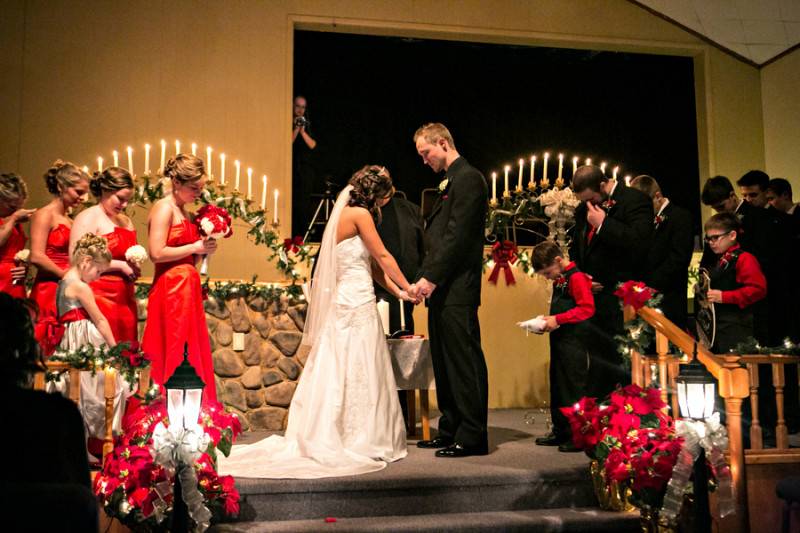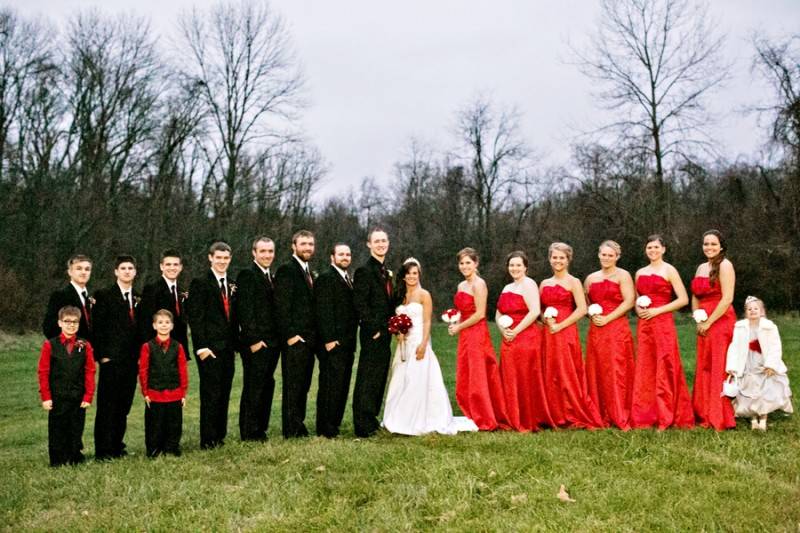 The Highlights From The Ceremony & Reception:
Seeing Matt's reaction to Kaitlynn walking down the isle left many people with tears in their eyes. You could tell he was overwhelmed with happiness. The best highlight of the reception had to be the bridal party dance-off between both bridal parties.
Most Memorable Moment:
I think seeing each other for the first time as Kaitlynn walked down the aisle with her dad was powerful. I also think their interaction with their fun, goofy bridal party was hilarious. I can't remember a wedding with these many smile.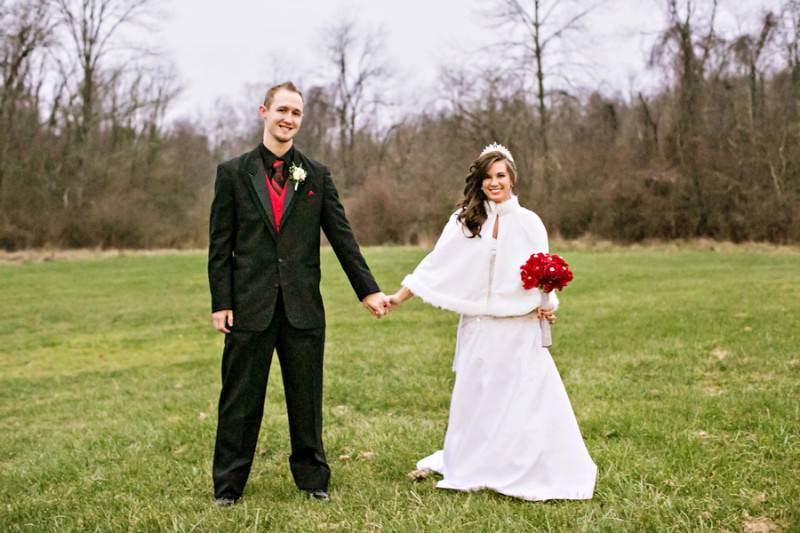 VENDORS
Photographer: MichaelKaalPhotography
Hair Stylist: Attitudes The Salon
Event Venue: Dairy barn arts center