Valentine's Day weddings are so special because it's already a day dedicated to true love, so vowing yourself to your true love makes it absolutely amazing! If you're looking for fantastic DIY Valentine's Day wedding centerpieces, check out some of our favorites below:
For a cute, shabby-chic centerpiece, you can place branches into a jar filled with rocks, Epsom salt, or vase filler. Then, create cute heart ornaments to hang from each twig. It's super cute, super easy and super affordable!
Place a small glass jar inside a larger glass jar. Fill the space between them with candy hearts and then add water to the small jar. Place your favorite flowers inside and you have an adorable centerpiece that is perfect for a Valentine's Day wedding!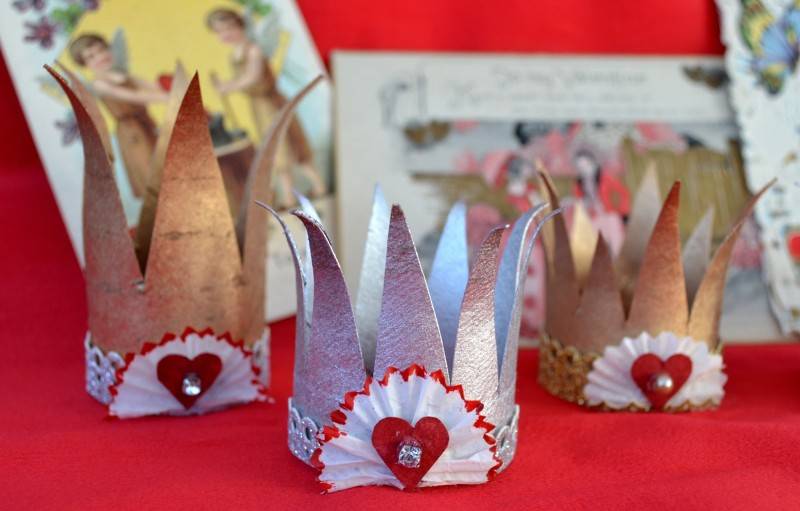 Make pretty Valentine's Day crowns from paper towel rolls. Paint them silver or gold and then cut zigzag patterns on one end, creating the "points" of the crown. Slightly roll down each point so that they tilt out. Decorate with red and pink hearts and embellishments.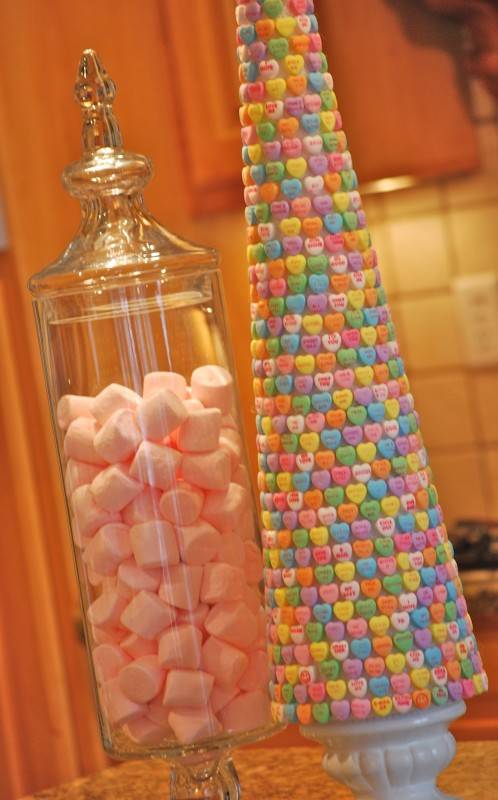 Use a foam cone form to create a conversation heart tree with hot glue. It's easy and really pretty! Place the finished heart tree on a candleholder as a pedestal.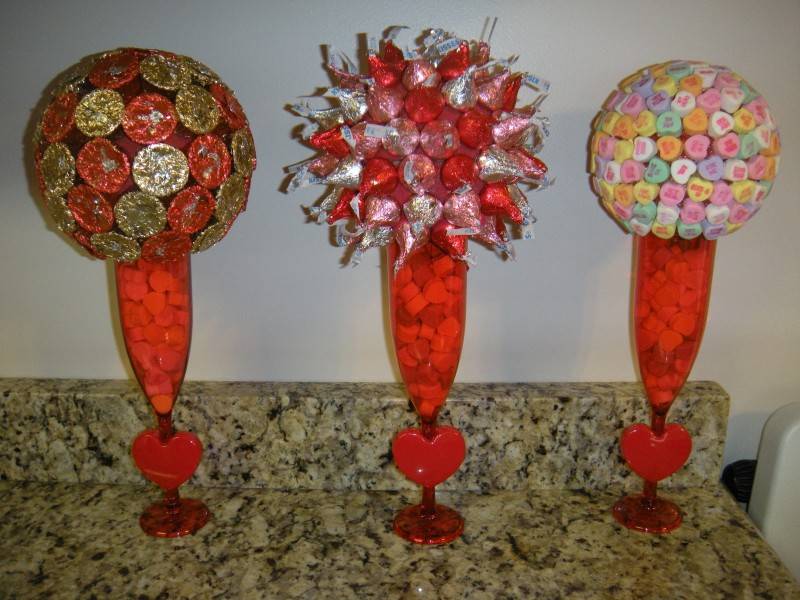 Create topiaries from Valentine's candy using foam balls and hot glue. When you've covered a ball, glue it onto a tall vase or plastic champagne flute.
These are just a few of the super cute DIY Valentine's Day wedding centerpiece ideas available. Use your creativity and imagination to create centerpieces that suit you and your future spouse well!